No matter how or where you ride, there is a perfect bike for your needs. You just need to find it. A good place to start is to shortlist the best bike brands out there, but that is not easy as there are hundreds to choose from.
That's why we've decided to write detailed reviews of the most popular cycling brands in the world and round them up on this page. Scroll below to see who are the biggest players in the cycling world and learn all about their history, characteristics, and models.
Budget brands, high-end brands, best road, MTB, and gravel manufacturers… you'll find them here (From A to Z)!
1. All-City Cycles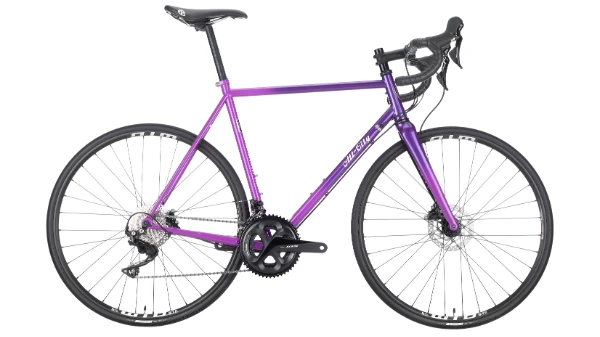 Founded in Minneapolis in 2007, All-City Cycles is a brand dedicated to building bikes that will stand the test of time. Their bikes are highly valued by off-road enthusiasts.
… or read our detailed review of All City Bikes
2. Bakcou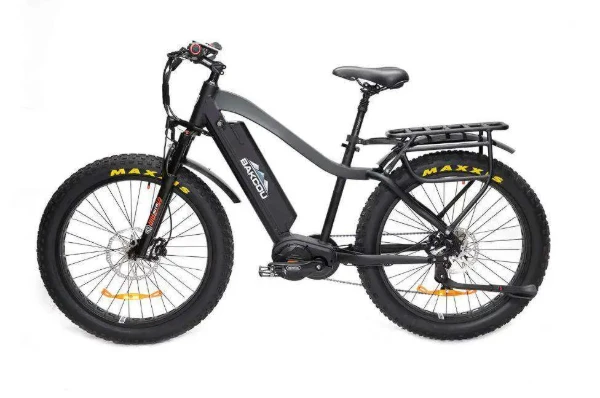 Bakcou makes some of the most powerful hunting bikes that are available on today's market. They're all-around powerful, there's no match for them!
… or read our detailed review of Bakcou Bikes
3. Bianchi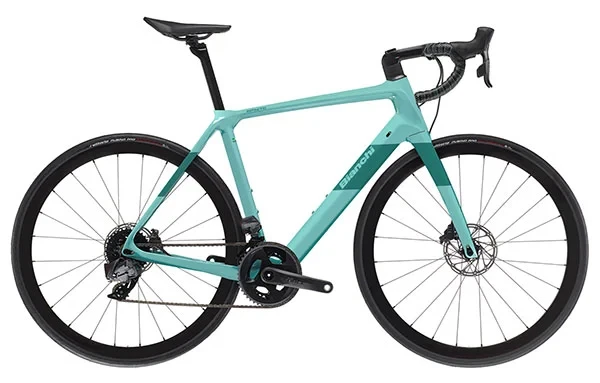 Bianchi makes supreme bikes. While most people only know them for their road bikes, their range is surprisingly wide – from road and gravel to mountain bikes and fitness bikes.
… or read our detailed review of Bianchi
4. BMC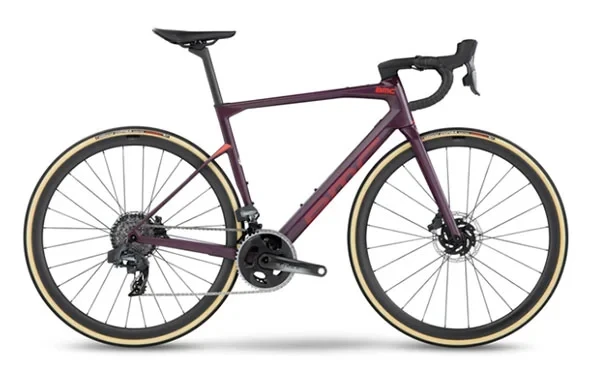 BMC is a Swiss brand that has been making quality bicycles for decades. Today they offer road, mountain, gravel, and electric bikes that not only look great – they're powerful and a cyclists' dream. It's safe to say this bike brand ranks high in every sense.
… or read our detailed review of BMC
5. Breezer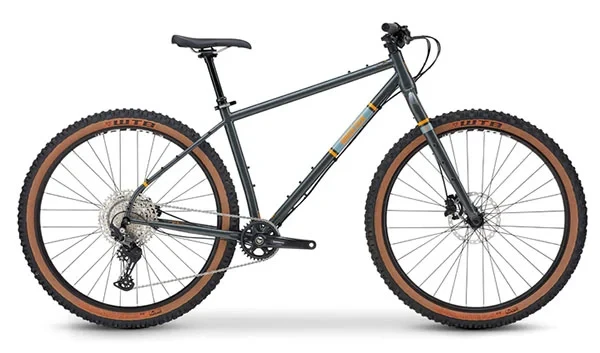 Breezer has been in the mountain-biking business for decades. Over the years, they have turned their attention to all sorts of off-road riding, their bikes are good for different kinds of terrain and needs — from commuting to bikepacking.
… or read our detailed review of Breezer Bikes
6. Brompton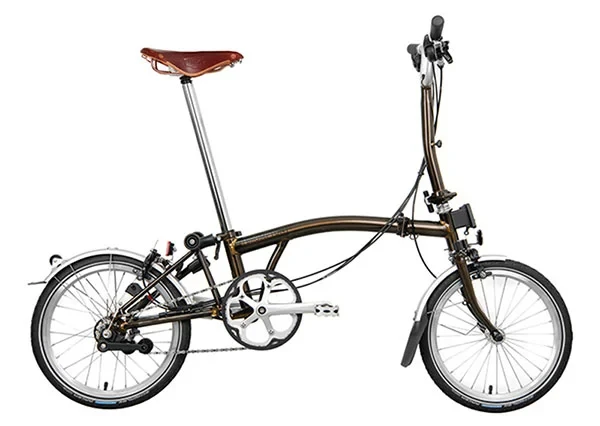 Foldability, reliability, and compactness are probably the best words to describe the Brompton bikes. While Brompton's bikes might not be everyone's cup of tea, they sure are the commuters' dream bikes.
… or read our detailed review of Brompton
7. Buzz Bikes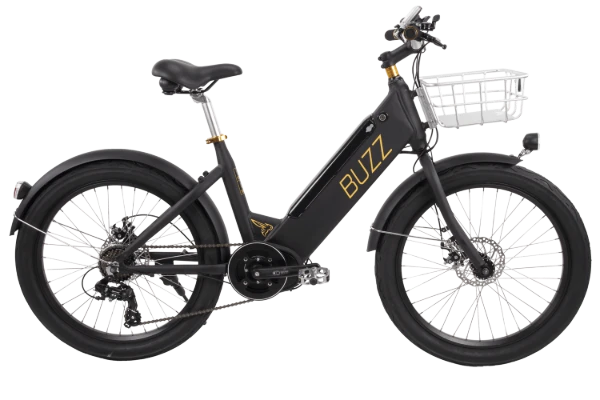 Buzz Bicycles is an e-bike manufacturer based in Dayton, Ohio. They are focused on producing high-quality (but at the same time affordable) e-bikes. The brand isn't that well known, but hopefully, that will change in the future.
… or read our detailed review of Buzz Bikes
8. Cannondale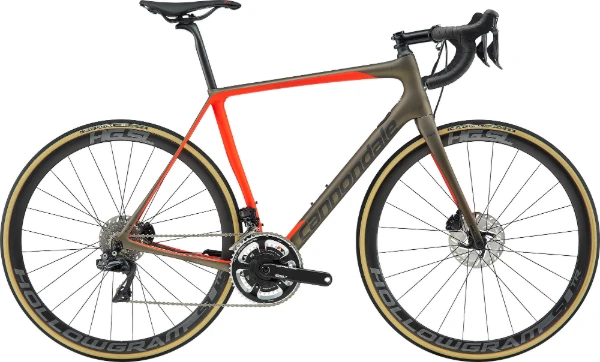 Cannondale is one of the most famous and most successful American cycling brands, with headquarters in Wilton, Connecticut. The Cannondale brand first saw the light of day in 1970, but the first Cannondale bicycle left the production lines in 1983. It was an aluminum touring bicycle with a simple track frame. After that, the company achieved huge success in the 1990s, experienced a rough patch in the early 2000s, and rose to stardom once again in the early 2010s. Today, Cannondale manufactures some of the best bikes on the market.
… or read our detailed review of Cannondale
9. Cervelo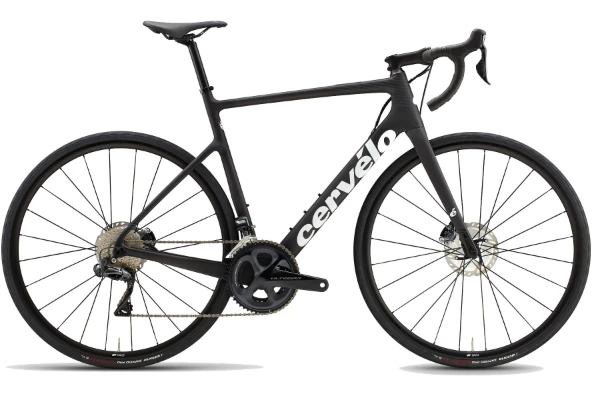 Not only does Cervélo design speedy time trial bikes that help you beat your best time over and over, but they also produce classic road bikes that are perfect for the average amateurs and world tour pros alike. They make road bikes, triathlon and track bikes, and gravel bikes.
… or read our detailed review of Cervélo
10. Co-op Cycles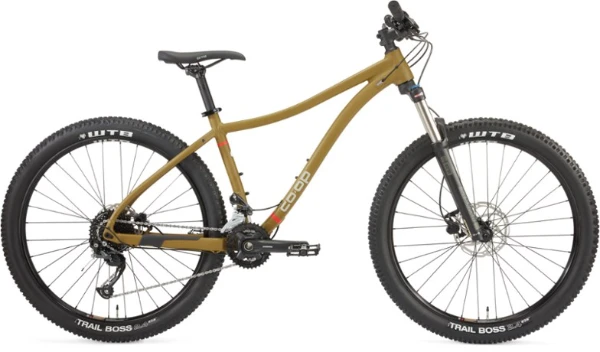 Co-op Cycles is REI's cycling brand that manufactures bicycles, cycling gear, apparel, accessories, and more. It offers trail, city, adventure, and kids' bikes, but they are most famous for their trail models. This is a budget brand, as most of its bikes are quite affordable, though there are some mid-price models to choose from as well. Since this is REI's sister company, Co-op bikes can only be bought online, on REI.com.
… or read our detailed review of Co-op Cycles
11. Devinci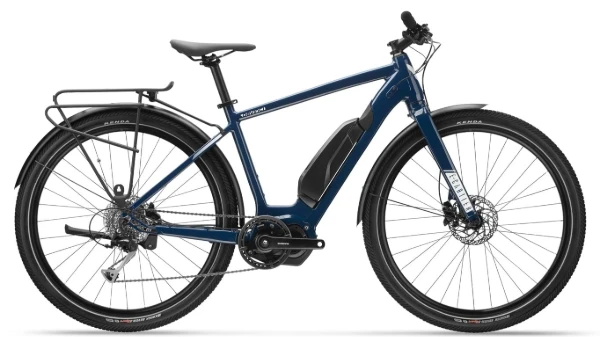 Devinci was founded in 1987 as an aluminum road bike manufacturer but went on to include other types of bicycles in its lineup as well. Today, it focuses on high-performance MTBs but dabbles in road, city, and electric categories as well.
… or read our detailed review of Devinci
12. Diamondback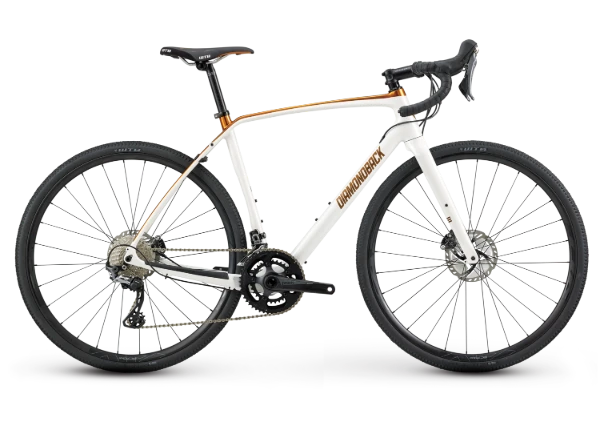 Diamondback is a USA-based cycling brand founded in Washington, in 1977. It started as a BMX manufacturer, but after a while decided to broaden its scope and start producing MTBs as well. Right now, Diamondback's lineup includes full-suspension and hardtail mountain bikes, gravel bikes, triathlon bikes, as well as a few kids' models. Its bikes are commonly used by professional athletes who win medals and championships in different categories.
… or read our detailed review of Diamondback
13. Electra Bikes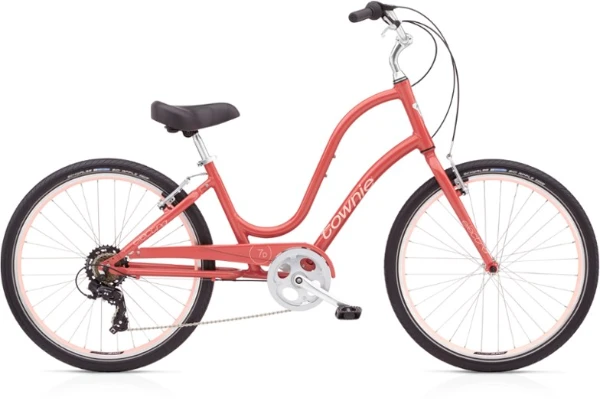 Electra is a popular USA bicycle manufacturer based in Vista, California. The company began more than 25 years ago, but it was acquired by Trek in 2014. Electra mainly manufactures entry-level cruiser and city bikes, as well as electric bikes. Its bicycles are most popular because of Electra's proprietary Flat Foot Technology. Electra's bicycles are ideal for beach cruising, casual city riding, and daily commutes.
… or read our detailed review of Electra
14. Engwe Bikes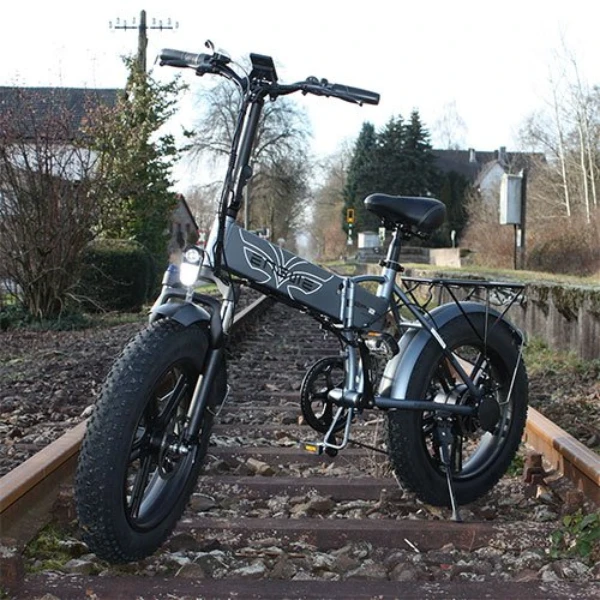 Engwe is a rising brand that is still in the progress of making a name for itself, But that doesn't mean that their bikes would be bad in any way. It's the opposite of that – durable, versatile, and reliable would be the best words to describe their bikes. Definitely worth a look!
… or read our detailed review of Engwe Bikes
15. Evil Bikes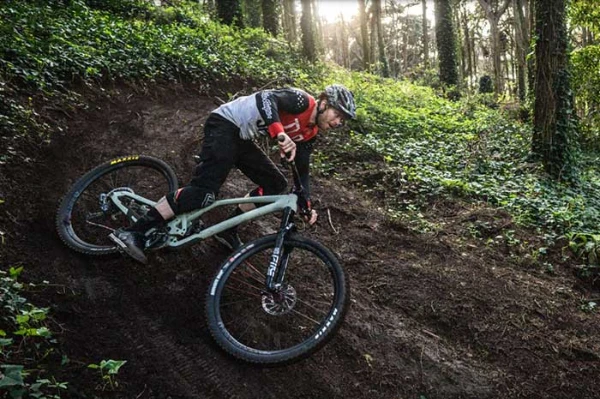 Evil Bikes is a specialty bike manufacturer based in Seattle, Washington. The company was founded in 2009 as a direct-to-consumer business that aimed to challenge the mountain biking standards of the time.
Evil Bikes is a boutique brand with a small lineup of MTB and gravel bikes that scream innovation, performance, and a lack of regard for tradition and boundaries.
… or read our detailed review of Evil Bikes
16. Gazelle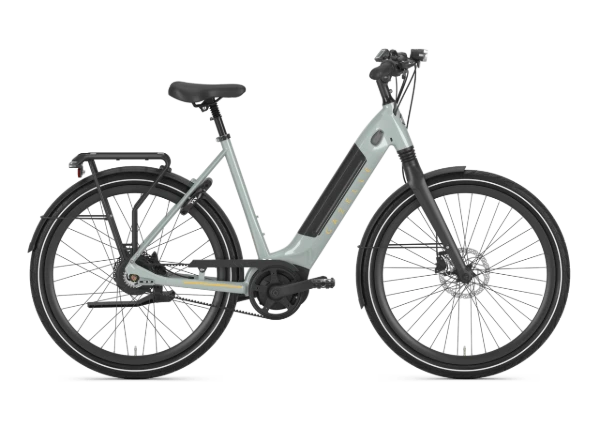 Royal Dutch Gazelle has been making high-quality bicycles since 1892 in its factory in Dieren, the Netherlands. The company boasts modern and well-equipped analog and electric bikes intended for commuting, casual riding, and exercising. The Dutch, being a cycling nation, don't take their bikes lightly, but Gazelle has survived all these years thanks to unique quality and appearance, technical innovation, and the smart Dutch design.
… or read our detailed review of Gazelle
17. Ghost Bikes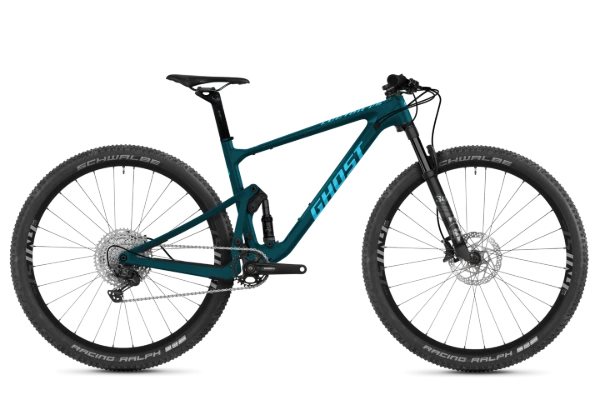 Ghost Bikes is a German cycling brand established by two friends back in 1993. The company began in a garage in a small German town, but the operation soon grew as Ghost bikes gained popularity. Nowadays, Ghost makes high-end, mid-range, and entry-level mountain bikes in all categories, intended for professionals, enthusiasts, and amateurs. Recently, the brand has established a strong presence in the USA as well.
… or read our detailed review of Ghost Bikes
18. Giant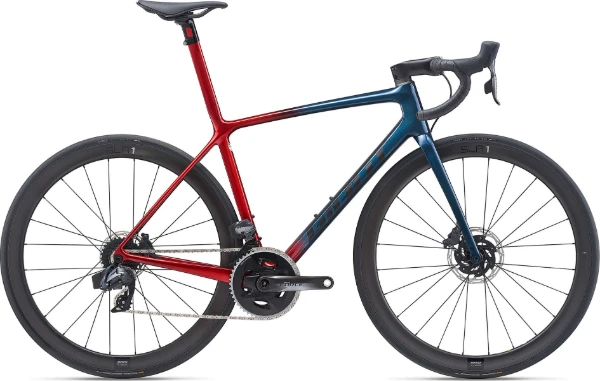 Giant Bikes began in 1972 in Taiwan as a frame manufacturer for other popular cycling brands. It wasn't until 1981 that Giant began manufacturing bikes under its own name. Giant is now the biggest manufacturer of bicycles in the world by a large margin. It produces all types of bikes in all price categories, including electric bicycles. Giant also sponsors World Tour teams and successful athletes who make history on this brand's bikes.
… or read our detailed review of Giant
19. Golden Cycles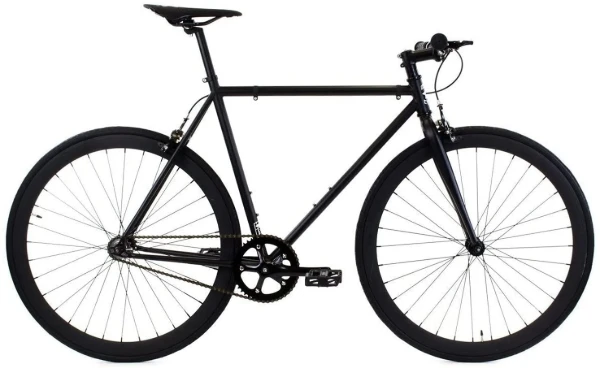 Golden Cycles bikes are known for their high-quality bikes to fit your urban biking lifestyle. They provide BMX bikes, road bikes, electric bikes, and city bikes to meet all your cycling needs no matter where you are.
… or read our detailed review of Golden Cycles
20. GT Bicycles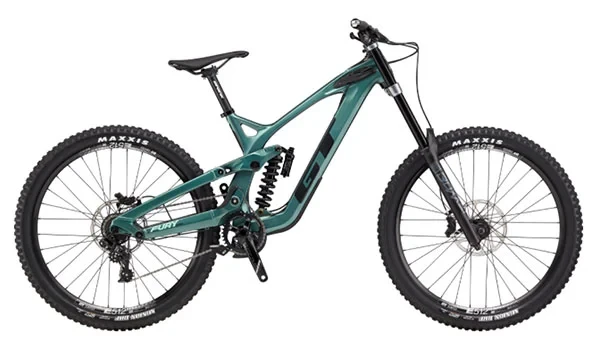 GT is a well-known brain, mainly for their BMX bikes and affordable entry-level bikes. They offer different kinds of bikes, and there is something for everybody!
… or read our detailed review of GT Bicycles
21. Haibike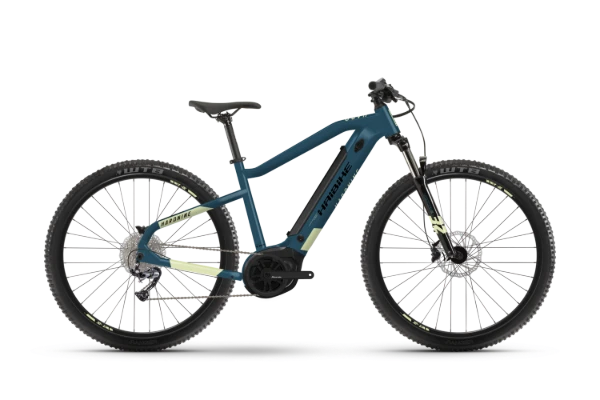 Haibike manufactures electric bicycles that combine human performance with electric support to come up with a completely new concept called performance. This German Company makes electric MTBs, road bikes, kids' bikes, and trekking bikes. However, at the moment, only eMTBs are sold on the USA market.
… or read our detailed review of Haibike
22. Himiway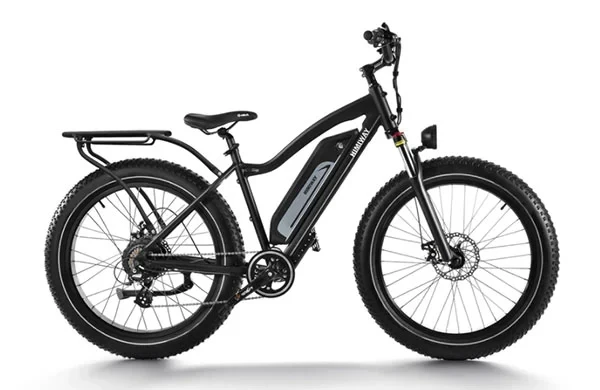 Himiway is a budget-friendly electric bicycle manufacturer that began in 2017. The company now has nearly 100 employees in the USA and China and produces entry-level MTB and moped-style e-bikes. Their goal is to offer rugged and affordable bikes that the average family can purchase and use on a daily basis. Most Himiway bikes combine cruiser comfort with some level of off-road capability.
… or read our detailed review of Himiway
23. Huffy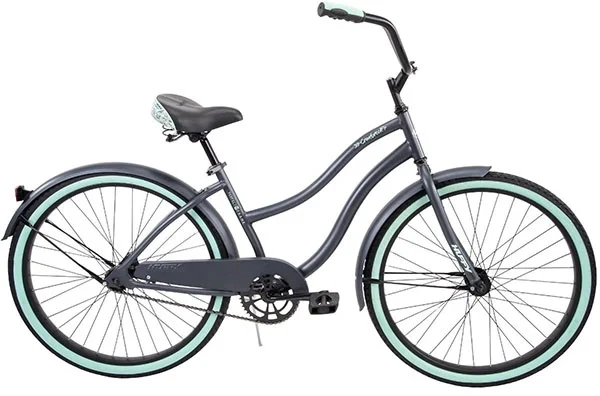 The Huffy lineup consists of a wide range of cruisers, commuters, and even mountain bikes and electric bikes. While the bikes are super affordable, you should proceed with caution, as there are some mixed reviews. But overall the Huffy bikes are a commuter's dream bikes!
… or read our detailed review of Huffy Bikes
24. Ibis Cycles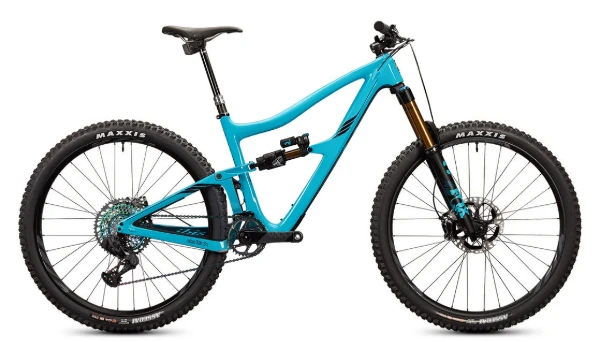 Ibis is a company with a long tradition and a huge following of avid mountain bikers who swear by the performance of these unique, high-end bicycles. Founded in 1981, and like many other successful brands in the cycling industry, Ibis kicked off from a dilapidated workshop where the first bike carrying this label was created. Today they produce high-quality mountain bikes, that look sleek, perform excellently, and are totally worth the higher price.
… or read our detailed review of Ibis Cycles
25. IZIP Electric Bikes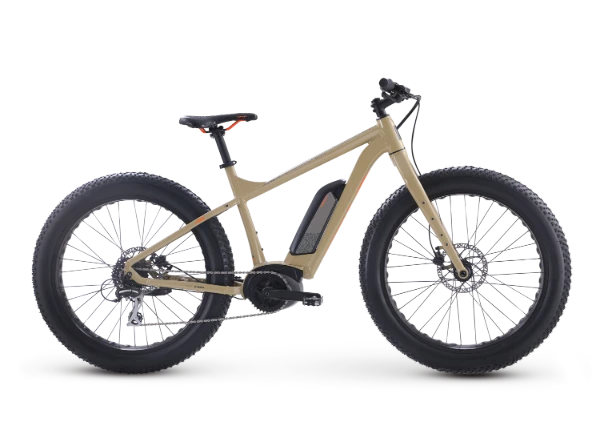 IZIP is a USA-based electric bicycle manufacturer with headquarters located in Southern California. It was established in 1998 as one of the pioneers of e-bike technologies in the USA. The company produces affordably priced electric bicycles for commuting, cruising, adventuring, and cargo hauling. In 2012, IZIP was acquired by the Accell Group, becoming a part of a conglomerate that owns numerous other cycling brands.
… or read our detailed review of IZIP Electric Bikes
26. Juiced Bikes
Juiced Bikes is a fairly new company. But that doesn't mean that they don't know what they're doing. Their bikes offer top-notch performance and when paired with the not-so-conventional geometry, their bikes are easy to spot.
… or read our detailed review of Juiced Bikes
27. Juliana Bicycles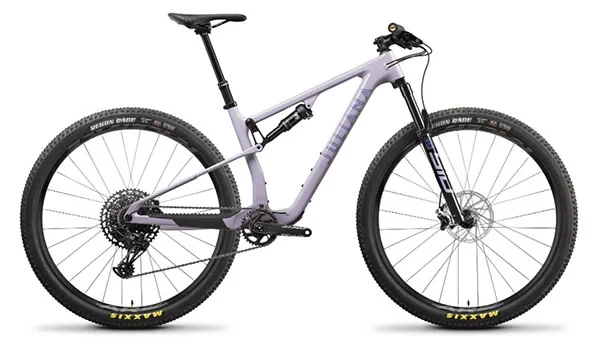 Juliana makes high-performance, race-ready carbon mountain bikes for women, that have been tested time and again in top-level races, by some of the best female riders in the world. In the 1980s and 1990s, during the "golden years of mountain biking," bicycles were generally built for and marketed towards men. Juli's initiative changed that by designing the first mountain bike aimed specifically at female riders in collaboration with Santa Cruz. Today, they are producing some of the best mountain bikes for women.
… or read our detailed review of Juliana Bikes
28. Knolly Bikes
Knolly bikes are made for adventurous cyclists who know what they're looking for. Knolly bikes are far from entry-level, you can see that just by looking at them.
… or read our detailed review of Knolly Bikes
29. Lectric Bikes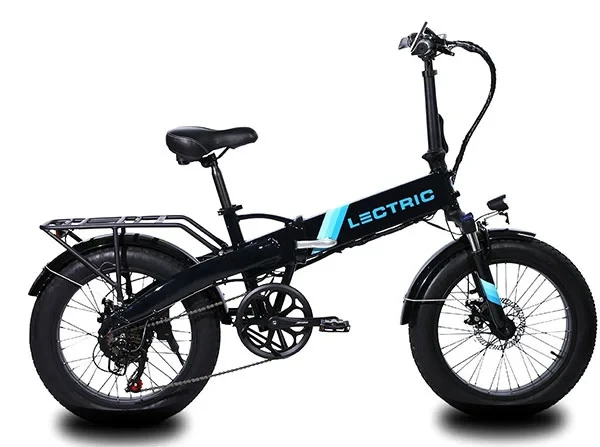 Lectric offers affordable electric folding bicycles. This USA-based company set out to shake up the industry by introducing the Lectric XP model back in 2018. Today, four years later, Lectric's range is bigger than ever. They truly know how to rank high!
… or read our detailed review of Lectric
30. Liv Cycling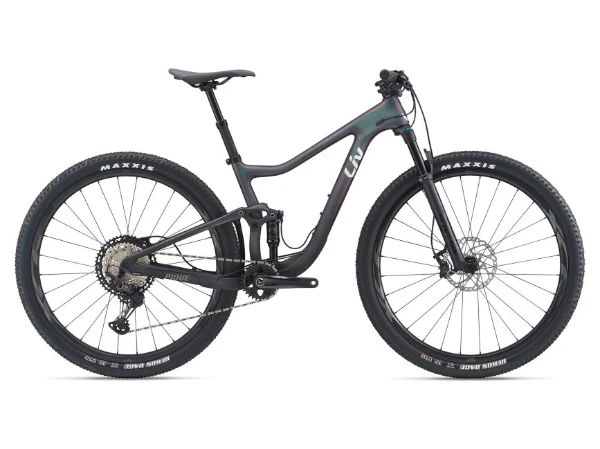 Liv Cycling is a sister company of Giant and they're focused on making women's bikes. Thankfully that doesn't mean that their range is limited. They offer something for every female cyclist!
… or read our detailed review of Liv
31. Look Bikes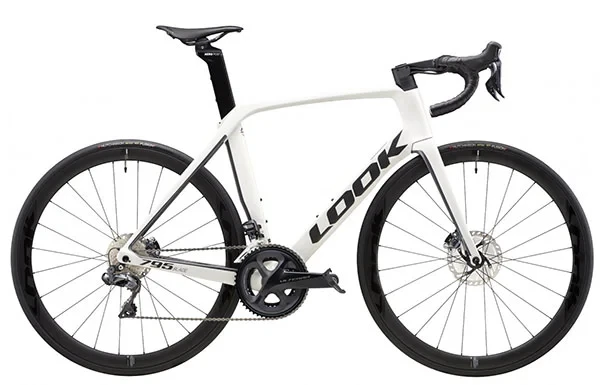 Although founded in 1951 by Jean Beyl, it wasn't until much later in 1984 when the French company known now as Look, began producing cycling components. Believe it or not, they originally started out designing ski shoes and equipment, but the breakthrough came when the company developed their first clipless pedal and brought about a revolution in safety and efficiency.
… or read our detailed review of Look
32. Marin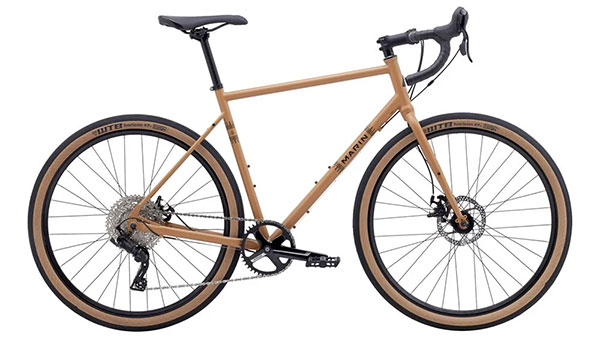 Marin is a well-known producer, who makes affordable adventure bikes. Their bikes are perfect for almost every activity type of riding, plus they have dikes for different skill levels.
… or read our detailed review of Marin Bikes
33. Momentum Bikes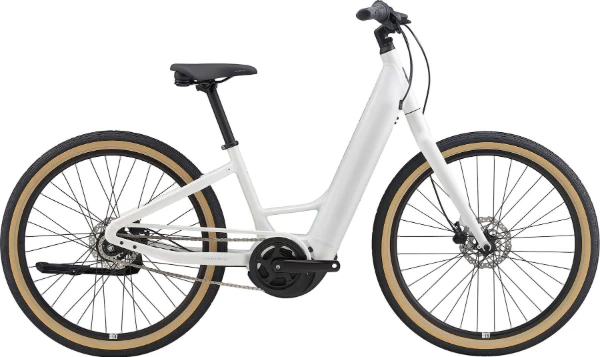 Momentum is a rather new bicycle company, but that doesn't mean that there's something lacking. As Giant's sister company they have their goals set and they're ready to offer! Their lineup consists mainly of commuters and electric commuters, but they even have a cargo model.
… or read our detailed review of Momentum
34. Mondraker Bikes
Mondraker might be a new name to many. This is a Spanish company that focuses on making higher-end bikes. Thankfully, their range offers some beginner-friendly options too.
… or read our detailed review of Mondraker Bikes
35. Niner Bikes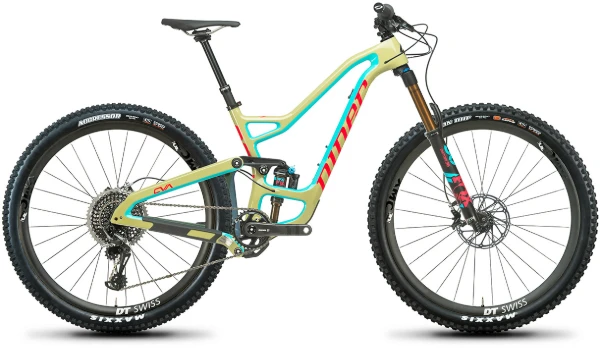 Niner Bikes is one of the most renowned USA brands when it comes to off-road riding. This company was established in 2004, by Chris Sugai, who was a passionate trail rider with an entrepreneurial background. Niner specializes in making mountain and gravel bikes for professionals, enthusiasts, and amateurs who want to push their limits. Niner has also pioneered several cycling technologies, such as the BioCentric 30 bottom bracket, as well as high-grade carbon and steel frames.
… or read our detailed review of Niner Bikes
36. Norco Bicycles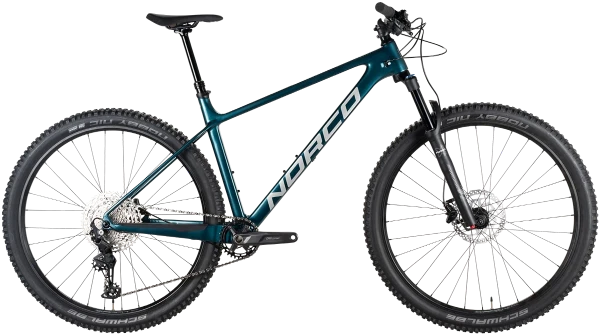 Norco Bicycles is a Canadian cycling brand that was established in 1964, in Port Coquitlam, British Columbia. The company has a huge range of bikes with more than 150 models. Its lineup consists of bikes for men, women, and kids, including MTB, Gravel, Cyclocross, Urban, and a few other types. Fun fact: Norco was the first brand to manufacture 10-speed bikes and helped popularize BMX bikes back in the day.
… or read our detailed review of Norco Bicycles
37. Orbea Bikes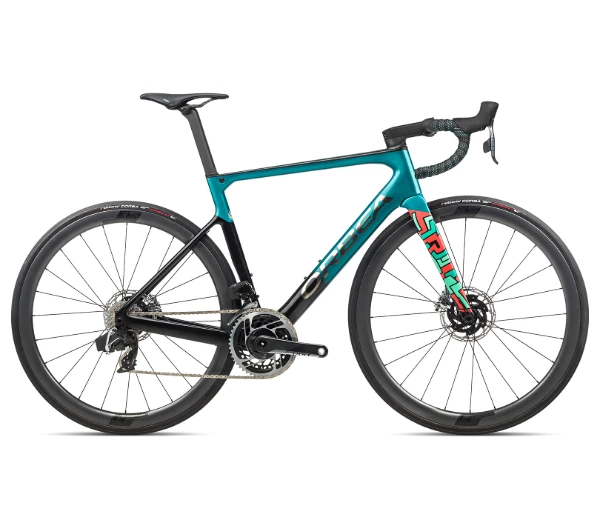 Orbea is the biggest Spanish bicycle company and one of the most renowned cycling brands in the world. The company dates back to 1840 but began producing bikes in 1930. This is a high-end brand that manufactures top-tier road, mountain, urban, and triathlon bicycles ideal for cyclists of all levels. Orbea's bikes can be quite expensive, but they're also famous for their quality build, attractive looks, and latest cycling technologies.
… or read our detailed review of Orbea
38. Pinarello Bikes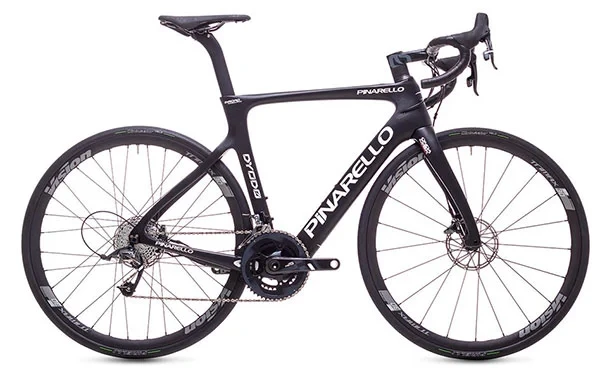 Pinarello is not the oldest Italian bike company, but it is certainly one of the most successful ones. Their focus is on road race, gravel, TT, and urban bikes. They even have some e-bikes (gravel and urban models).
… or read our detailed review of Pinarello
39. Pivot Cycles
Pivot Cycles is a USA-based cycling brand established in 2007, in Phoenix, Arizona by Chris Cocalis. It is one of the most desirable and authentic brands available on the mountain biking market. It's a company led by engineers who are passionate about high performance, new technologies, and competition, all of which are important traits of Pivot Bikes.
… or read our detailed review of Pivot
40. Priority Bicycles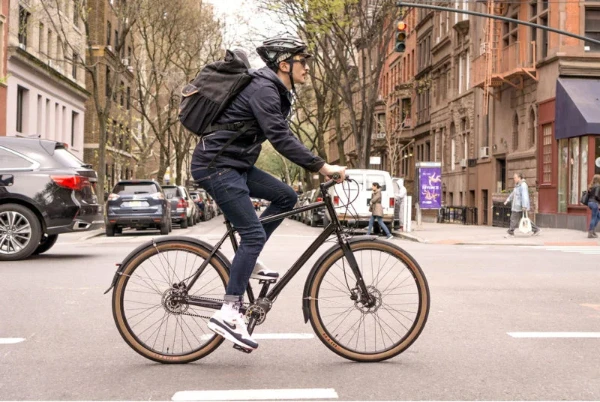 Priority Bicycles is a unique bicycle company that specializes in producing low-maintenance and high-quality bikes for urban and off-road riding. This NYC brand manufactures bicycles with carbon drive belts instead of traditional chains and gearboxes and gear hubs instead of more common derailleurs. Priority's bikes are modern, require very little maintenance, and are ideal for commuting and everyday riding.
… or read our detailed review of Priority
41. Public Bikes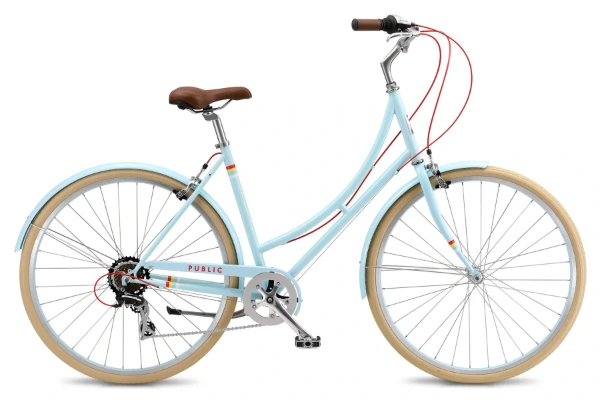 Public Bikes is a USA-based brand on a mission to help make US city streets look more like Amsterdam. Bicycles were born out of necessity for more efficient, sustainable, and cheaper travel, which is the exact point of view shared by Public. If you're looking for a bicycle to ride every day without having to worry about special clothing or technical gear, you'll surely find something you like in Public's diverse lineup.
… or read our detailed review of Public Bikes
42. Pure Cycles
Pure Cycles started manufacturing fixies and single-speed bikes that looked cool in order to get more people on the road. As time went by and the company grew, Pure Cycles started producing geared adventure, road, city, and commuter bikes as well. These bicycles feature a simple design, affordable price, and sleek appearance that anyone could fall in love with. They're perfect for urban dwellers and budget cyclists.
43. QuietKat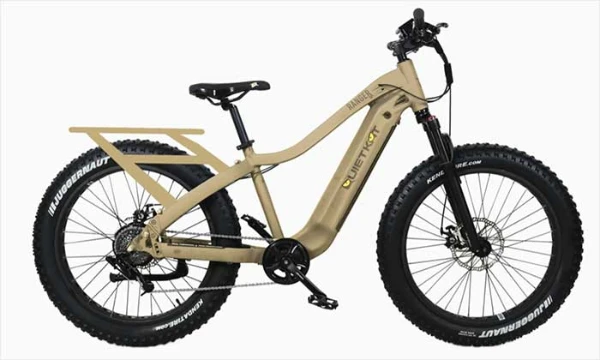 QuietKat builds high-powered electric bikes for outdoorsmen who love hunting, fishing, camping and exploring deep into the wild. Real adventurers finally get e-bikes that can follow along.
… or read our detailed review of QuietKat Bikes
44. Rad Power Bikes
Rad Power Bikes is a Seattle-based company that has revolutionized the electric bicycle market in the USA. This brand produces affordable, entry-level bicycles with a focus on everyday practicality. Rad Power offers fat, cargo, folding, urban, and hybrid bikes that come with a plentitude of accessories and useful features. The company was established in 2015 and keeps upgrading its old models as well as introducing new ones.
… or read our detailed review of Rad Power Bikes
45. Raleigh

Raleigh is one of the oldest and most popular bicycle companies in the world. It was established in Nottingham, the UK, in 1885. Raleigh was one of the most popular bike brands back in the days, but its success has waned slightly since then. However, the company still produces traditional and electric bicycles in various categories, such as MTB, leisure, fitness, hybrid, comfort, urban, kids, and much more.
… or read our detailed review of Raleigh
46. Rambo Bikes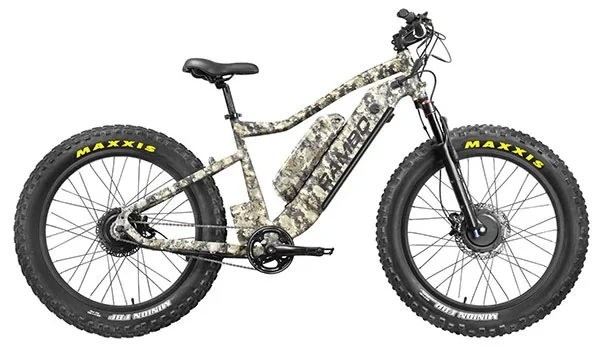 Rambo Bikes make utilitarian electric bicycles intended for hunters, anglers, campers, and anyone else who needs help to break their distance records. These are powerful, totally quiet, and completely scentless vehicles that are great for the environment and ideal for your outdoor hobby.
… or read our detailed review of Rambo Bikes
47. Retrospec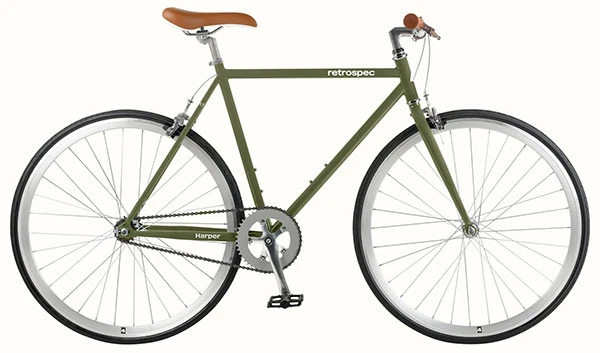 Fixie, single-speed, hybrid, beach cruiser, folding, city… Retrospec has it all. Read our detailed Retrospec Bikes Review to find out more about this modern budget brand!
… or read our detailed review of Retrospec
48. Revel Bikes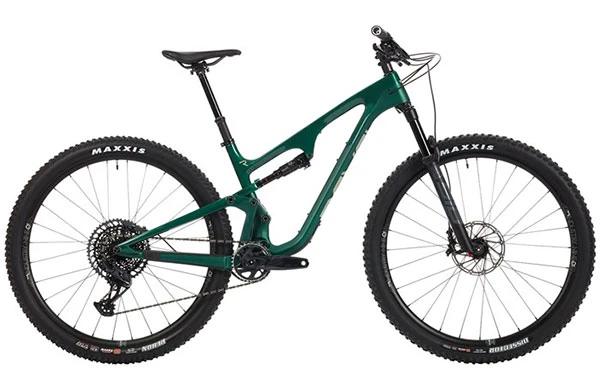 Revel has managed to make a name for themselves in just a few years. With new technologies, they have a lot to offer for mountain bikers (and they even have a superb gravel bike!).
… or read our detailed review of Revel Bikes
49. Ridley Bikes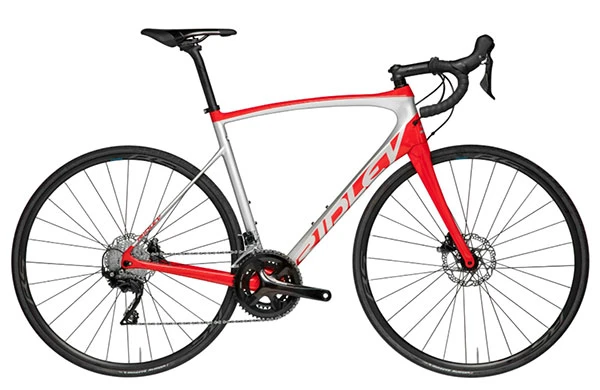 Ridley is a Belgian manufacturer, who has been around for over 20 years. They produce a wide selection of road bikes and gravel bikes, and there are even some mountain bikes in the mix.
… or read our detailed review of Ridely Bikes
50. Roadmaster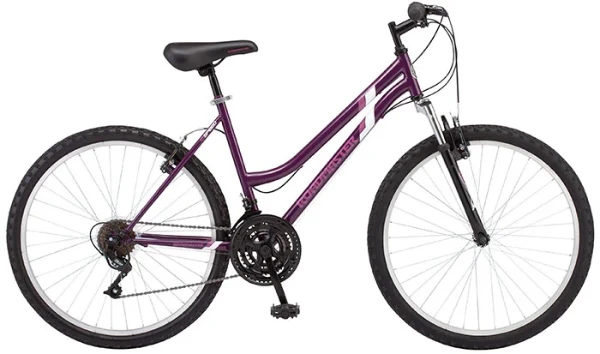 Roadmaster Bikes is a USA-based manufacturer with a long tradition and a large selection of models. Learn more about these affordable two-wheelers ideal for beginners and casual riders.
… or read our detailed review of Roadmaster
51. Rocky Mountain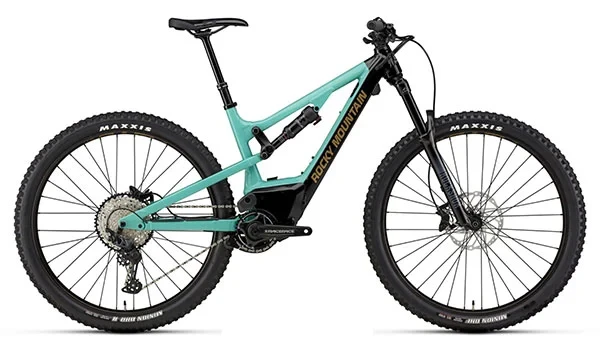 Rocky Mountain is located at the foot of Vancouver's North Shore Mountains, known to have one of the world's most rugged and diverse natural terrain. Their bikes have been created for similar terrain. Their lineup consists of XC mountain bikes, Trail bikes, Enduro bikes, big mountain bikes, electric bikes, adventure bikes, and youth bikes.
… or read our detailed review of Rocky Mountain Bikes
52. Rondo Bikes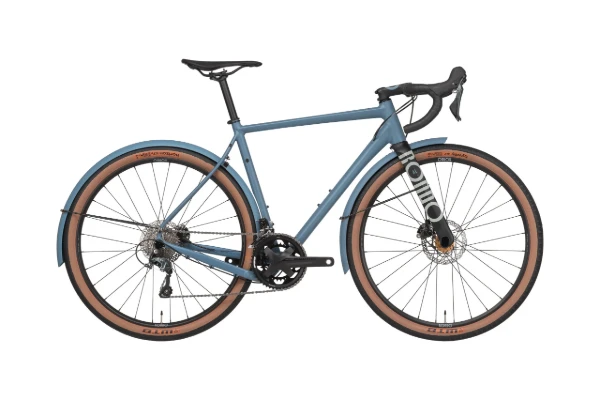 Rondo bikes are assembled in Poland and come in different sizes to fit more cyclists. They make bikes for riders commuting to work every day, going on adventures with friends, and for pro racers during the racing season.
… or read our detailed review of Rondo Bikes
53. Salsa Cycles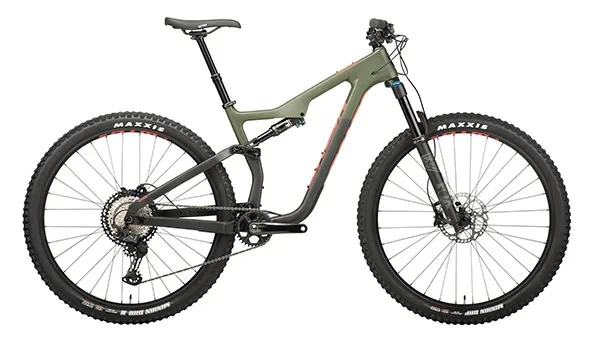 Salsa Cycles is a premium USA bicycle brand that specializes in building bikes for off-road riding. Its tagline is "Adventure by Bike" which describes Salsa bikes pretty accurately. Salsa manufactures gravel, mountain, and fat bikes, made with aluminum, steel, and carbon. These are high-quality bikes with steep price tags, that come with top-tier components and the latest cycling technologies.
… or read our detailed review of Salsa
54. Santa Cruz Bicycles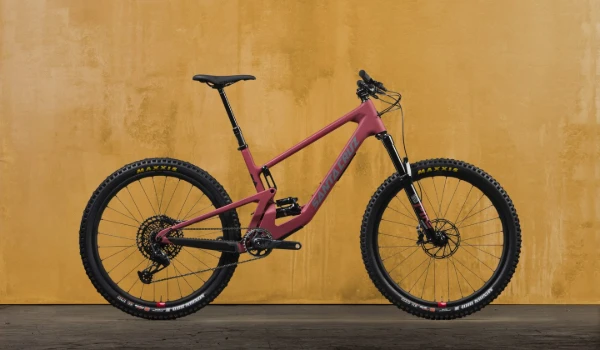 Whereas many other brands experiment with different types of bikes, Santa Cruz sticks to what it does best—building high-performance mountain bikes since 1994. Santa Cruz is the most prestigious USA MTB manufacturer that offers hardtail and full-suspension bicycles ideal for pros and serious riders. These are premium, expensive, and high-quality bikes with a cult-like fan following around the world.
… or read our detailed review of Santa Cruz Bicycles
55. Schwinn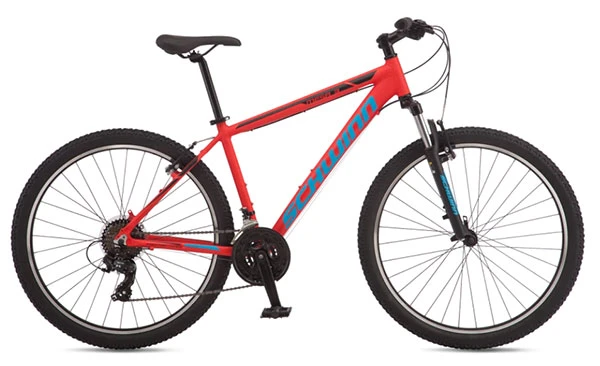 If you are a beginner or a casual cyclist, Schwinn is still worth your attention. It's one of the oldest bicycle manufacturers still up and running. But are their bikes still good?
… or read our detailed review of Schwinn
56. Scott Bikes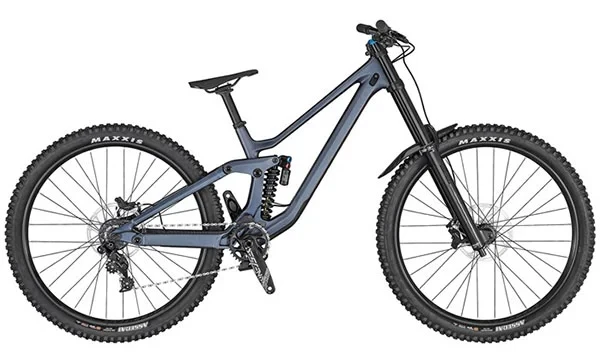 Scott is a widely known bike brand with one of the widest ranges of options. With countless options for different kinds of terrain, this brand has a lot to offer for many.
… or read our detailed review of Scott Bikes
57. Sixthreezero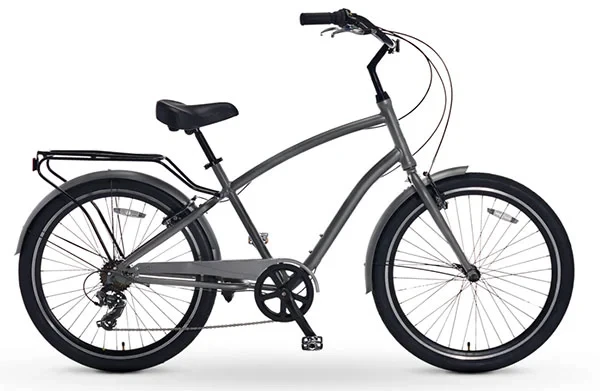 The history of Sixthreezero bikes began in Hermosa Beach, CA. After growing to love and understand the cruiser bike culture in Hermosa Beach, the founders decided to form the Sixthreezero bicycle company in 2005 to sell quality beach cruiser bikes. Since then, thousands of Sixthreezero bikes have been shipped all around the USA because of their comfort, durability, and reliability.
… or read our detailed review of Sixthreezero
58. Solé Bicycles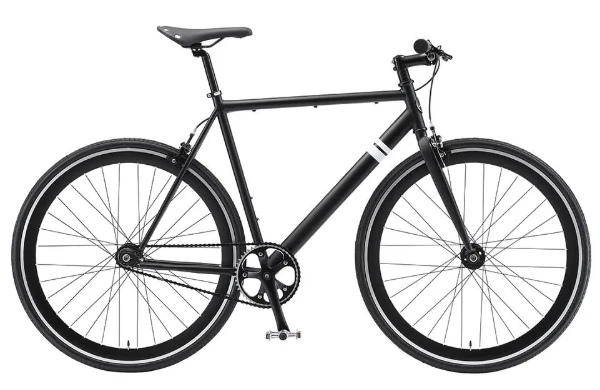 Solé is a pretty new name on the bicycle market. Their lineup consists of bikes that look classical and then bikes that look funky. Fixed gear and single-speed bikes are the only options they offer, but they sure do not disappoint.
… or read our detailed review of Solé
59. Specialized
Specialized is one of the best-known bicycle manufacturers in the world. What makes the range so interesting, is that they're divided into categories for each skill level. Their range consists of mountain bikes, road bikes, active bikes, and kids' bikes. Of course, there are electric models available.
… or read our detailed review of Specialized Bikes
60. State Bicycle Co.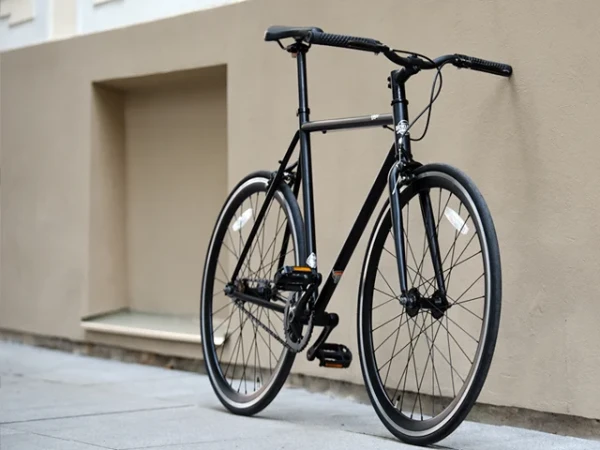 State Bicycle Co. is a USA brand that mainly offers single-speed bikes and fixies. However, as of recently, there are some geared and even all-road bikes in its lineup. State Bicycle Co. is also famous for its retro-style city bikes that are ideal for urban dwellers and commuters. These are mostly affordable bikes with entry-level components and affordable price tags.
… or read our detailed review of State Bicycle Co
61. Strider
Strider Bikes was established in 2007 in Rapid City, South Dakota. It manufactures 12″ and 14″ balance bikes for kids who need a fast and natural way to learn how to ride a bike. These are simple kids' bicycles without any pedals or drivetrains. Over the years, Strider has become synonymous with balance and learning bikes, gaining huge popularity in the USA and the rest of the world.
… or read our detailed review of Strider
62. Stromer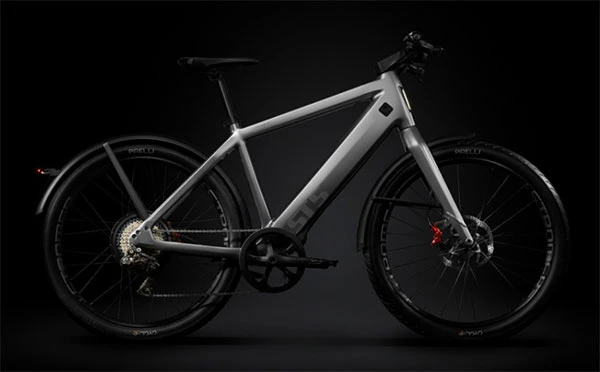 Stromer manufactures high-end electric commuters. With their bikes, you are guaranteed to get a lot of value for the money, but their bikes might not be for everyone.
… or read our detailed review of Stromer
63. Surly Bikes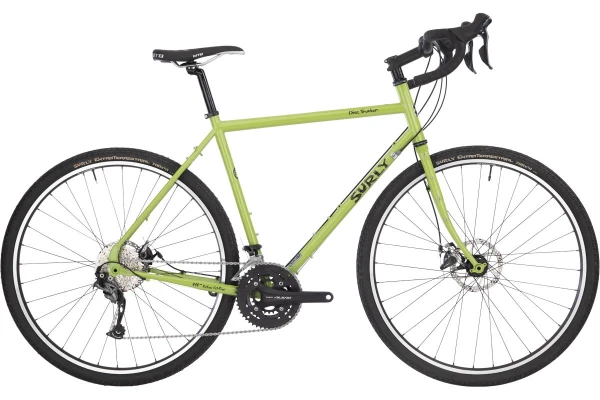 Surly Bikes are known for making high-performing bikes in various sizes and shapes for cyclists of all ages. Their lineup mainly consists of pavement, trail, touring, and cargo bikes. They even take care of the environment by ensuring their bike manufacturing process is clean to provide a healthier environment for everyone.
… or read our detailed review of Surly
64. Zize Bikes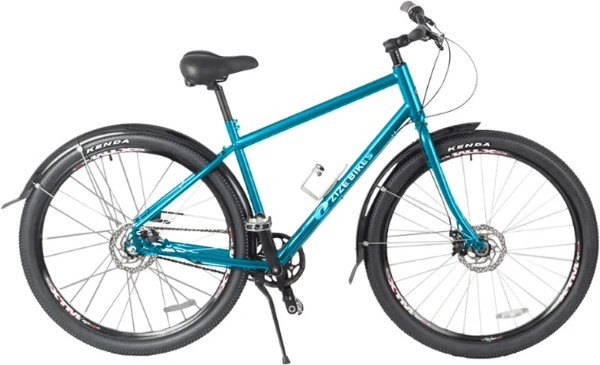 Zize Bikes are intended for heavier people. With a weight capacity of up to 550 lbs, these bikes can handle pretty much everything.
… or read our detailed review of Zize
65. Tern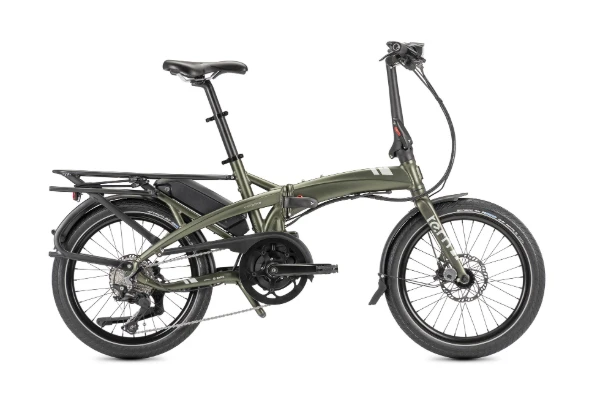 Tern is a successful Taiwanese bicycle company established in 2011. Tern's complete focus is on making electric folding cargo bicycles that can change the world. Their products are easy to store and transport, can carry a lot of weight, and have e-assist motors that help people ride more.
… or read our detailed review of Tern Bikes
66. Tommaso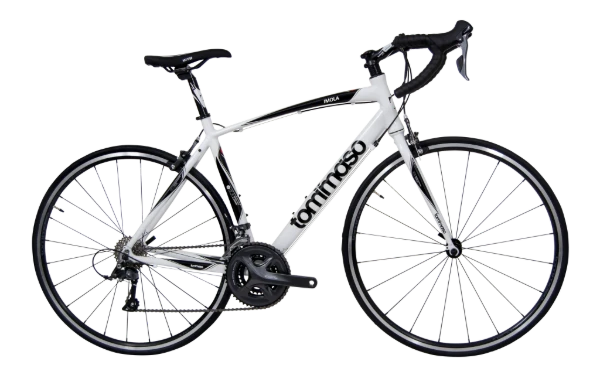 Tommaso Bikes is a budget-friendly road bike brand established in 1985 in Denver, Colorado, United States. These bikes are famous for being designed in Italy, engineered in the USA, and sold directly to consumers. Nowadays, Tommaso manufactures road, adventure, hybrid, and even mountain bikes. They typically cost under or around $1,000, so they are suitable for amateur and recreational riders.
… or read our detailed review of Tommaso
67. Trek Bikes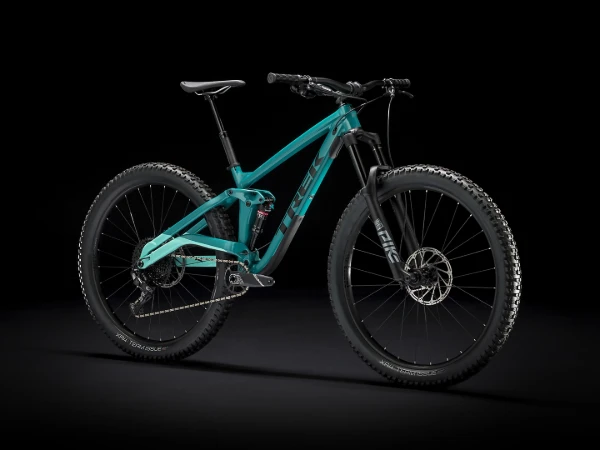 Trek Bikes is one of the most iconic and most popular bicycle brands in the world. It was established in 1976 in Waterloo, Wisconsin with just five employees. However, today it's one of the biggest bike companies in the world. Trek manufactures all types of bicycles, in all price categories, including electric bikes. Trek's bikes are highly ranked by both beginners and expert riders.
Read our detailed review of Trek
68. VAAST Bikes
VAAST is an interesting brand on so many different levels. Firstly — their frames are made out of magnesium alloy. That's something you don't see every day, as most bikes are made using aluminum alloy, steel, or carbon. Using magnesium makes their bikes more durable and more environment-friendly. Secondly, VAAST makes adventure bikes. Their lineup offers something for every kind of cyclist.
Or read our detailed review of VAAST Bikes
69. Vvolt
Vvolt is a new company that makes affordable electric bikes. The first thing that comes to mind when thinking about more affordable electric bikes is the low quality. That's completely the opposite case with Vvolt bikes.
… or read our detailed review of Vvolt
70. Wilier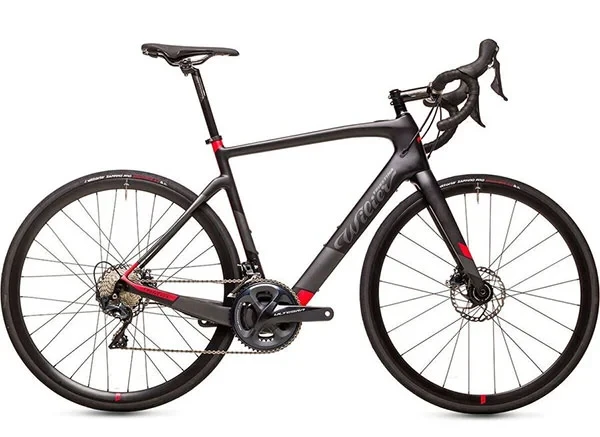 Wilier is an Italian company that has a long and interesting history. Today, their lineup has something for everyone – they make high-quality road bikes, mountain bikes, and gravel bikes, they even have some electric models.
… or read our detailed review of Wilier Bikes
71. Wing Bikes
Wing Bikes is a company that has been around for a couple of years, and they have secured their place in the electric bike world. They offer options for every kind of urban cyclists, and what makes their bikes more desirable is the fact that they feature a pretty unique lock-alarm system. And all that for an affordable price!
… or read our detailed review of Wing Bikes
72. woom Bikes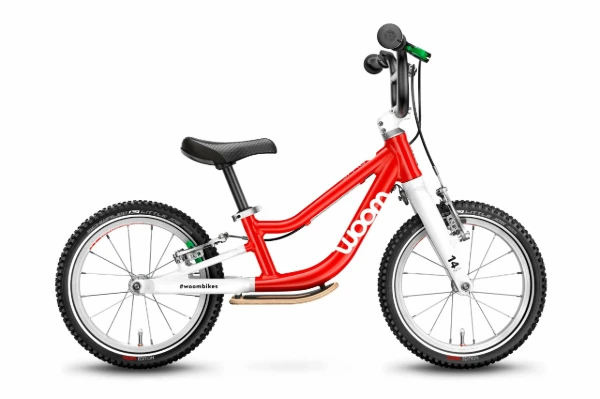 Woom is an Austrian bicycle manufacturer that specializes in making kids' bikes of all sizes. Its lineup includes balance bikes, pedal bikes, as well as kids' mountain bikes. Woom bikes are slightly more expensive than the average, but they feature high-quality components that last a long time. Woom bikes are colorful, fun, light, and safe to ride by kids of all ages.
… or read our detailed review of Woom Bikes
73. Yeti Cycles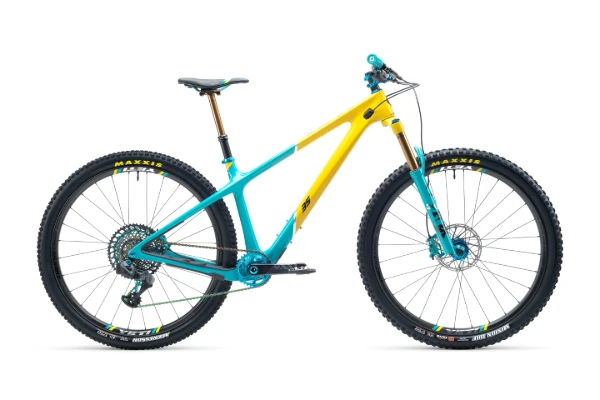 Yeti Cycles is a premium cycling brand that was established in 1985 in Golden, Colorado. It has a long tradition of building race-ready and championship-winning mountain bikes, ridden by some of the best riders in the sport. Yeti's bikes feature innovative technologies, high-level components, and top-tier materials. The company makes high-performance full-suspension and hardtail XC, Trail, Enduro, and Downhill bikes.
… or read our detailed review of Yeti Cycles
74. Yuba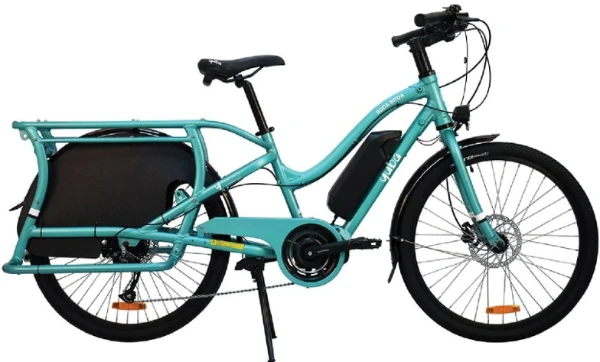 Yuba's mission is to replace most car trips with bike trips and enable families to live healthier lives, have more fun, save money, and travel more efficiently. They make cargo bikes that you can modify for every need and situation. In addition to building different types and sizes of cargo bikes, Yuba also makes various add-ons that complement its bicycles. You can use them to personalize your bike and make it more suitable for your specific needs.
… or read our detailed review of Yuba
Frequently Asked Questions