If you want to get the best mountain bike, you should start by researching the brands that could be selling what you're looking for.
Down below are the best mountain bike brands in our opinion. Check out the list and read our detailed reviews to find out more about each brand and the bikes they sell. (From A to Z)
1. Bakcou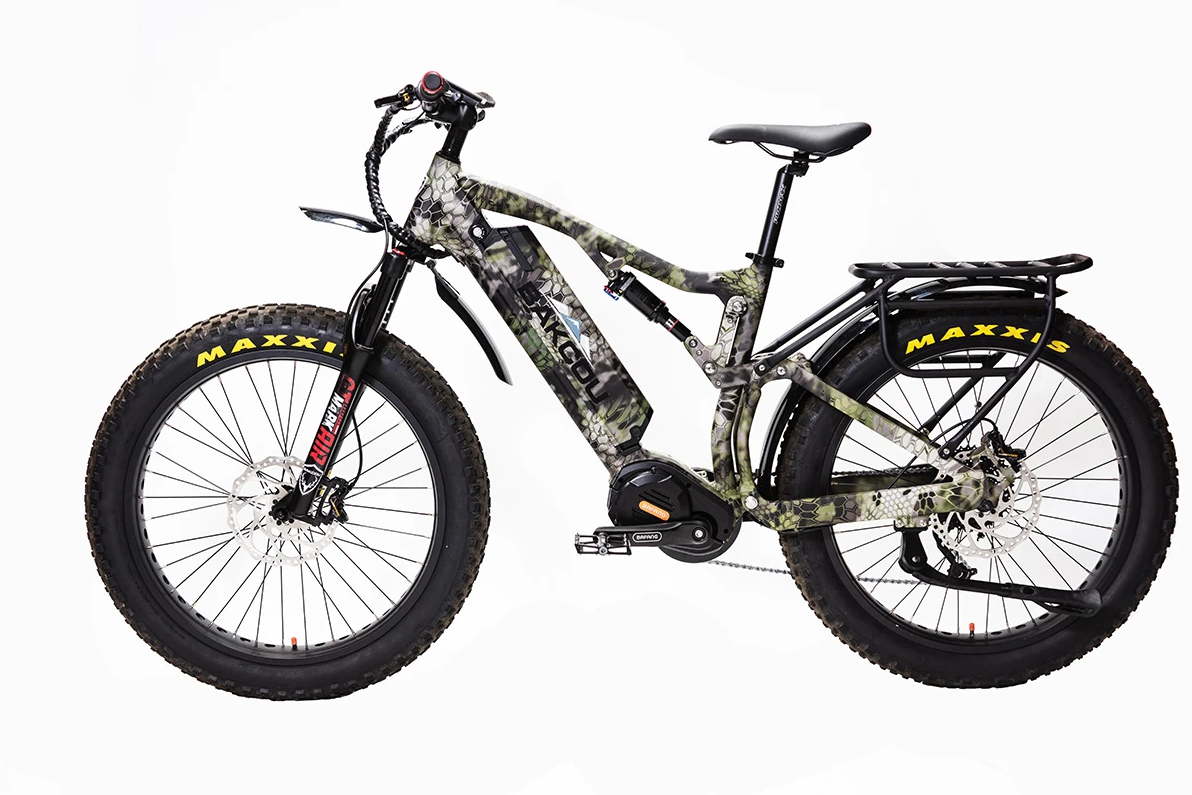 Bakcou doesn't make "normal bicycles". In fact, their bikes are as far away from normal as possible – they are more like beasts. Their hunting bikes are ready for every obstacle and are truly some of the best hunting bikes on the market today.
2. Bianchi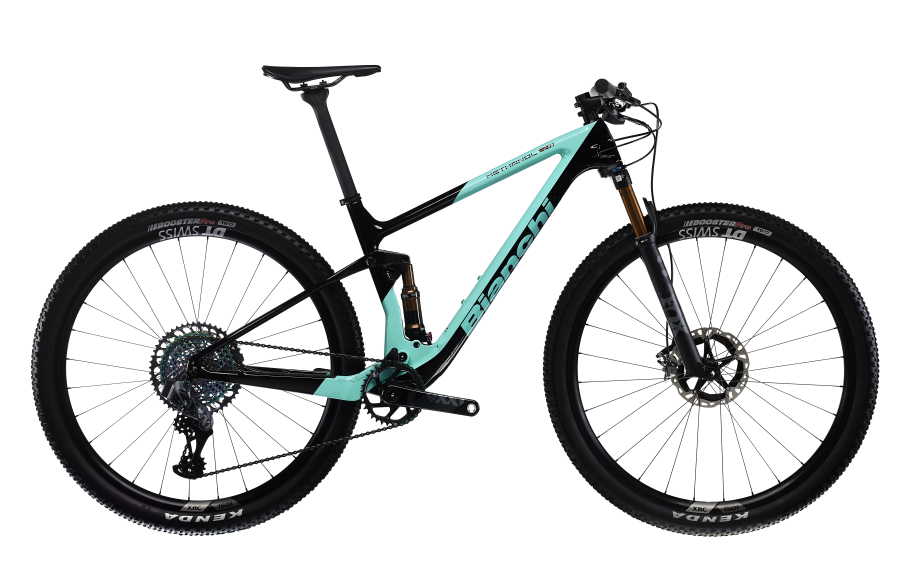 Bianchi is most well known for making road bikes, so it might come as a surprise to some that Bianchi also makes high-quality mountain bikes. The range isn't too wide, but there are still some full suspension and hardtail models.
3. BMC
As a well-known Swiss bike brand, BMC knows what it's doing. Performance and quality go hand-in-hand when it comes to these bikes. And while BMC is mainly known for making road bikes, their mountain bikes are just as good.
4. Cannondale
Cannondale is one of the most popular and one of the oldest mountain bike manufacturers in the world. The company made its first bike in 1983, which was an aluminum touring model. Soon after that, Cannondale also introduced mountain bikes to its lineup. Today, this brand has a huge selection of XC and Trail mountain bikes, as well as electric mountain bikes.
5. Co-op Cycles
DRT Series
Co-op Cycles is REI's sister brand that produces bicycles and cycling gear and equipment. It is especially popular for its budget-friendly mountain bikes that belong to the DRT series. Co-op Cycles manufactures both hardtail and full-suspension mountain bikes, ideal for beginners and trail enthusiasts. The brand sells its mountain bikes only online, in REI's online store.
6. Diamondback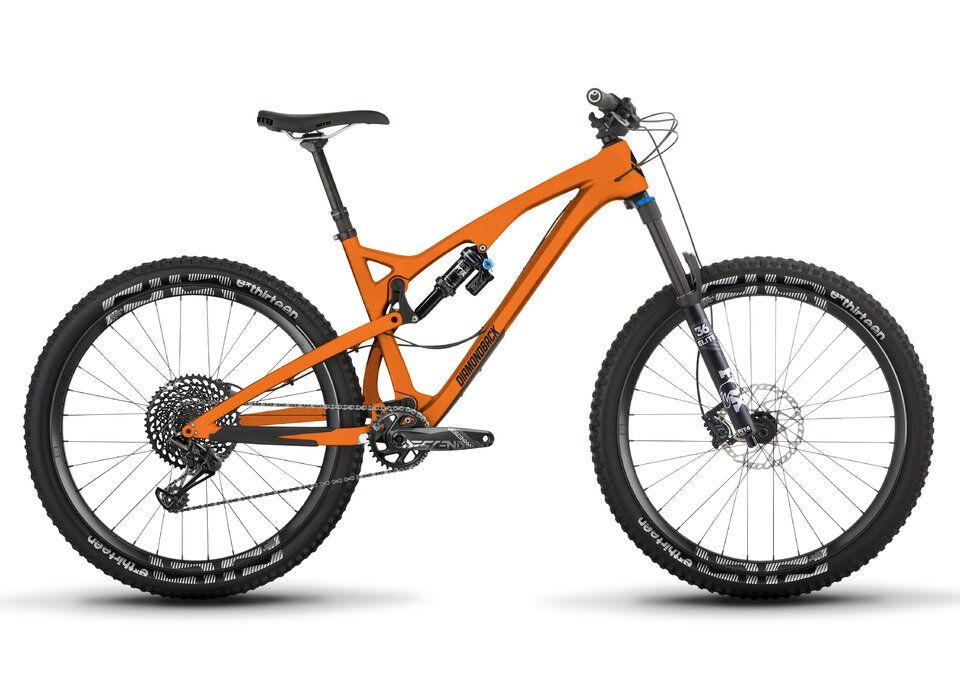 Diamondback is one of the most popular mountain bike brands in the United States. The company's roots date back to 1977, so this is a brand with a long tradition. Diamondback manufactures carbon and aluminum mountain bicycles for amateurs, enthusiasts, and pros. The brand also sponsors dozens of top-achieving athletes in the sport under the Diamondback Racing (DBR) program.
7. Ghost Bikes
Ghost Bikes is one of the biggest mountain bike manufacturers in Europe and the rest of the world. The company is located in Germany and its roots date back to 1993. Ghost makes full-suspension and hardtail bikes in entry-level, mid-range, and high-end price categories, so all types of riders can find a Ghost model that suits their needs. Ghost bikes have recently been rising in popularity in the USA as well.
8. Giant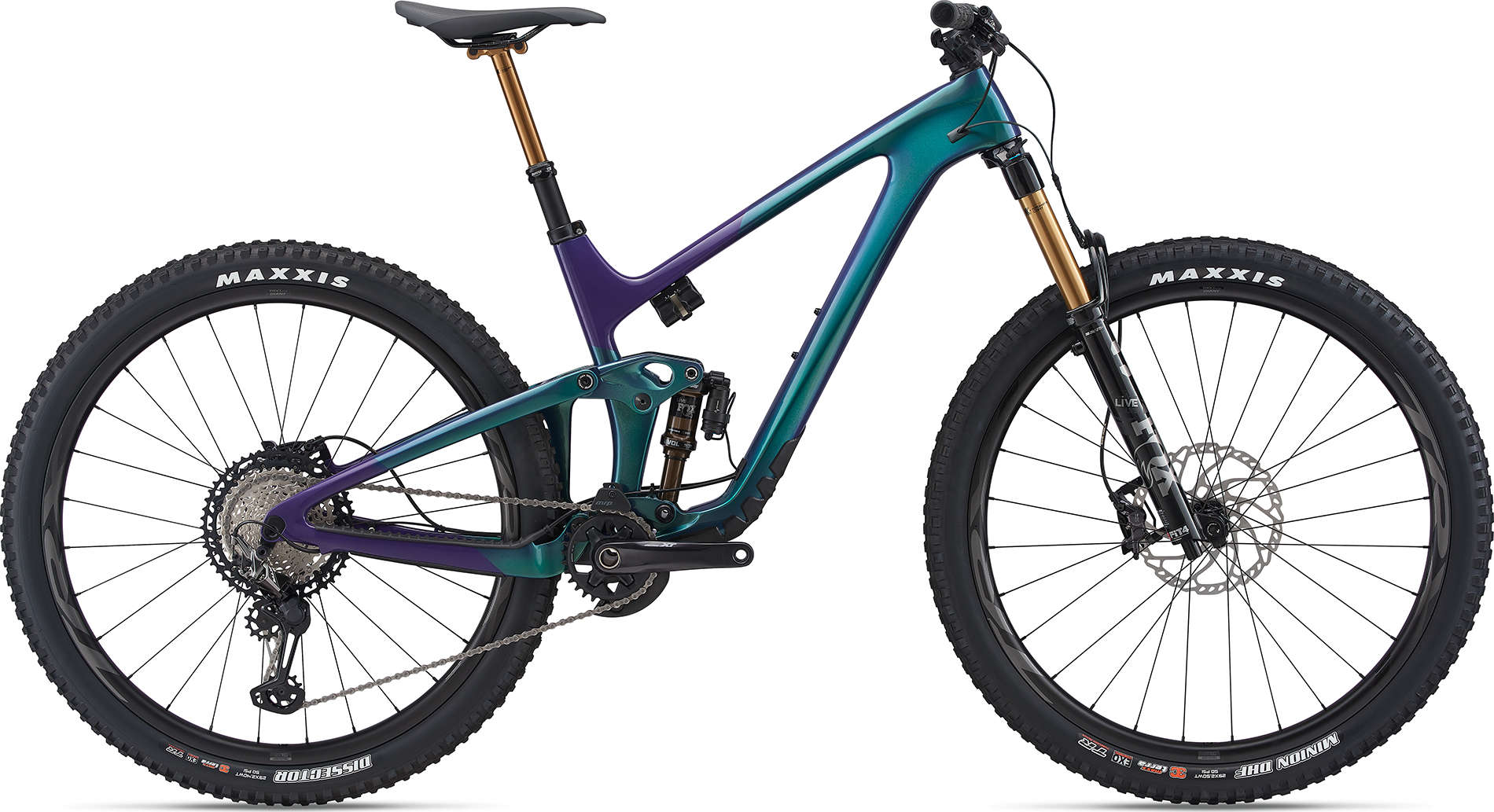 Giant is the biggest manufacturer of bicycles in the world and one of the most famous bike brands as well. This Taiwanese company has been around since 1972. It offers a huge selection of mountain bikes in all categories, including electric MTBs. Giant is well-known for its entry-level and mid-range mountain bicycles, but the company makes high-end models as well, many of which are ridden by the best athletes in the world.
9. GT Bicycles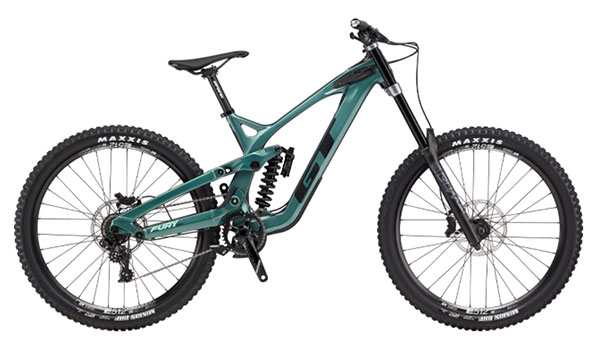 GT Bicycles is known for its BMX bikes and affordable entry-level options. They have bikes to fit every need, even for pro cyclists!
10. Himiway Bikes
Himiway's lineup consists of multiple offroad beasts. While the Cruiser is probably best known of the bunch, there are quite a few options when it comes to their electric mountain bikes.
11. Juliana Bikes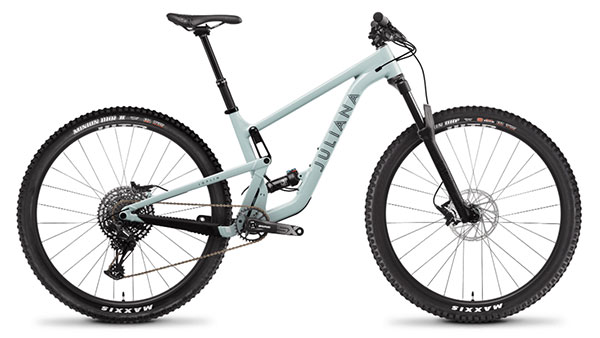 Juliana produces premium mountain bikes that are built and tuned specifically for women. Women-specific bicycles are not uncommon nowadays, many brands make spinoffs of their popular men's models to make them more suitable for female riders. As Santa Cruz's sister company their bikes have a lot of similarities with the well-known brand.
12. Liv Cycling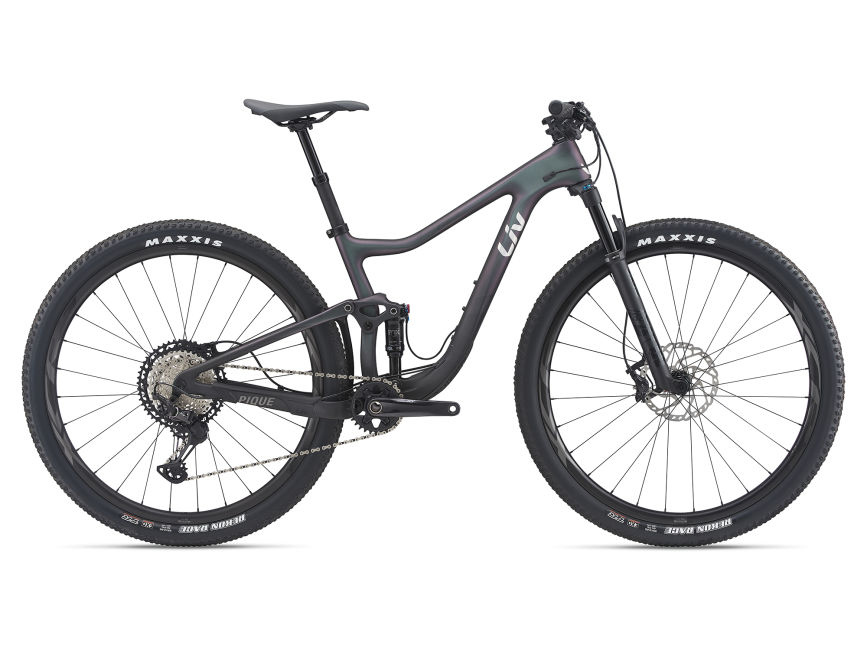 As the sister company of Giant, Liv Cycling produces female-orientated bikes. It doesn't matter if you're looking for mountain bikes, road bikes or electric bikes, they have it all.
13. Niner Bikes
Niner Bikes is a USA mountain bike brand located in Fort Collins, Colorado. Unlike some other manufacturers on this list, Niner only makes bicycles intended for off-road riding. The company was founded in 2004 and came a long way since then in terms of technology, performance, and design. In addition to hardtail and full-suspension MTBs, Niner also manufactures gravel and electric bikes.
14. Norco Bicycles
Norco is a mountain bike brand with headquarters in Canada. It is Canada's oldest and biggest bicycle manufacturer with a huge fan following in the USA and the rest of the world. Norco is best-known for its MTB lineup which includes DH, Freeride, All Mountain, Trail, XC, Fat, and Dirt Jump bikes. The selection includes models in all price categories, so both complete amateurs and seasoned professionals can find the right mountain bike. In addition, Norco also manufactures e-bikes and other types of bicycles.
15. Orbea Bikes
Orbea has been in the bike manufacturing business since 1930, making it one of the oldest bicycle companies in the world. This Spanish brand has a large selection of Trail, Enduro, and XC mountain bikes with high-quality components, as well as carbon and aluminum frames. Orbea is considered to be a high-performance brand, which means that its bicycles are more expensive than the industry's average. In addition to traditional bikes, Orbea also makes electric bicycles.
16. Pivot Cycles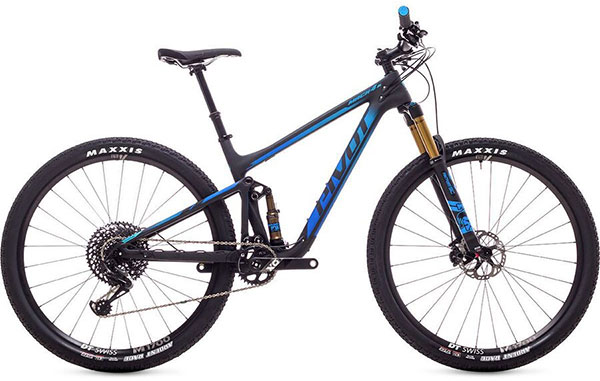 Pivot Cycles is a USA-based cycling brand established in 2007. This is one of the most desirable and authentic brands available on the mountain biking market. It's a company led by engineers who are passionate about high performance, new technologies, and competition, all of which are important traits of Pivot Bikes.
17. Rocky Mountain Bikes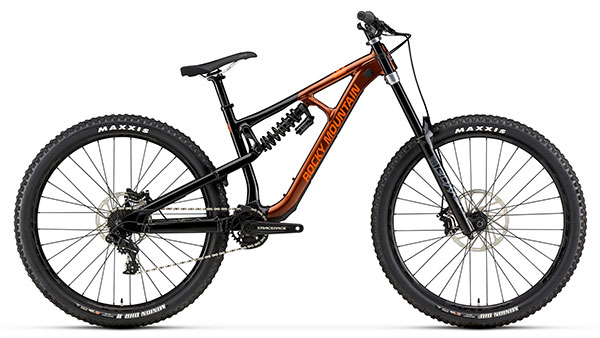 Rocky Mountain bikes are also good for trail riding with frames that can handle just about anything. With new model mountain bikes hitting the market every year, you can be sure to get the most durable and best fit for you.
18. Salsa Cycles
Salsa Cycles is a USA-based brand that's completely committed to making amazing mountain, fat, and gravel adventure bikes. This is a boutique brand with boutique prices, so you will have to pay a bit more to own a Salsa. However, these are premium mountain bikes with top-tier components, lightweight materials, and state-of-the-art engineering. Salsa is by far one of the best MTB brands in the world. Its bikes are also often the go-to choice of bikepackers.
19. Santa Cruz Bikes
Santa Cruz is a USA specialty brand with a limited selection of high-end mountain bikes. The company was established in 1994 in Santa Cruz, California, hence the name. Santa Cruz makes premium hardtail and full-suspension mountain bikes with high-end components and steep price points. Its lineup includes 27.5″ and 29″ MTBs, as well as mixed-wheels models, electric bikes, and gravel bikes.
20. Specialized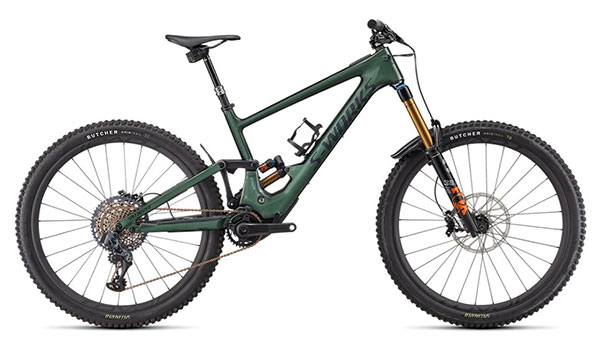 Specialized is one of the best mountain bike makers in the world. The Stumpjumper was their first MTB model, but soon after that, they started mass-producing mountain bikes, which helped to popularize mountain biking around the world.
21. Trek Bikes
Everyone has heard about Trek Bikes, no matter if they are a cyclist or not. Trek is one of the most iconic bike brands in the world and one of the biggest mountain bike manufacturers. The company was founded back in 1976 in the United States and today manufactures more than 40 unique models and sells them everywhere around the world. Trek produces hardtail and full-suspension mountain bikes in all categories, including electric bikes.
22. Wilier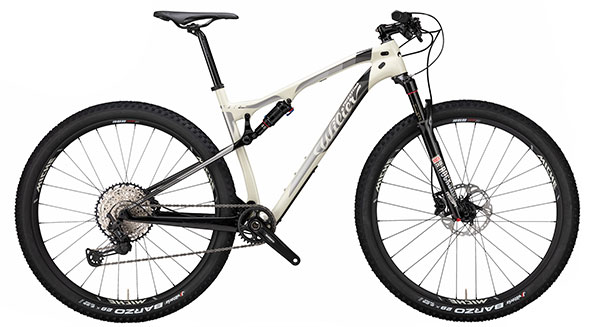 Wilier is famous for making high-quality road bikes for every occasion. The Italian company has a pretty wide range of mountain bikes to offer on the side – from hardtail to full-suspension, there should be something for everybody.
23. Yeti Cycles
Yeti Cycles is a USA-based brand that makes some of the most innovative mountain bikes in the world. The company was established in 1985 and has been making race-ready MTB rigs ever since. Yeti has pioneered numerous cycling technologies, including the Switch Infinity suspension. Its lineup mainly consists of full-suspension bikes intended for serious trail, XC, enduro, and DH riders.
What Is the Best Mountain Bike Brand?
The best mountain bike brand for you depends on your riding preferences. Some of the most renowned companies in the MTB world include Yeti, Santa Cruz, Salsa, Trek, Cannondale, Giant, Niner, and many others. All of these bike brands manufacture high-quality bicycles suitable for beginners and experienced riders.
Read also: