Are you looking for a bike brand that has some environmental credentials as well as decent all-terrain performance? Say hello to VAAST Bikes.
Part of best bike brands
With their magnesium-alloy frames and ability to switch wheel sizes out on every frame, VAAST bikes are genuinely different from others.
What to know whether you should be looking at VAAST bikes? In our VAAST Bikes review, we'll be looking at what's good about them and what's not. Join us!
Overview of the Brand
VAAST was created in 2018. It has been said that the industry didn't need another bike company, nor did VAAST's parent company, Huffy Holdings.
However, what the industry did need was a bike company that was building with sustainability in mind and a strong focus on what customers wanted.
With plenty of consumer research and a desire for a more sustainable material for bikes, VAAST was born.
VAAST magnesium bikes are the main difference between them and their competitors.
Arguably better than steel, titanium, and aluminum. Most comparable to carbon in terms of performance.
Where Magnesium alloy comes into play is that it's the 8th most abundant element in the world.
During manufacturing, it only uses 50% of the energy compared to aluminum and you can actually recycle magnesium…all of it.
This is what makes VAAST stand out. Their manufacturing process consumes less energy and pollutes less.
Lineup
VAAST bikes are all about adventure – almost wherever you want it to be.
As mentioned in the history above, what is so special about these bikes is the frame. Constructed out of magnesium-alloy. It's superior to steel, aluminum, and titanium in many ways. It's also more sustainable.
Read mode: Bike Frame Materials
The range of VAAST bikes is about the environment and value.
VAAST bikes are built to be durable and are performance-oriented. Intended to be taken anywhere and is something you can use for more than just one type of riding.
The range is split between; all-road, urban, mountain, e-bike, and youth. As you can see, they have a decent selection.
The electric bikes are well thought through and feature some additional design points that you don't see with other competitors within the market. VAAST's electric bikes are high-end, they are oriented toward serious e-bike enthusiasts. Quality-wise, they are comparable to Stromer's models.
What you don't get is the magnesium-alloy frame on the electric bikes, instead, VAAST uses aluminum. The suspension system is industry-leading and intended to enhance the battery life, which for most e-bike riders, is an important factor.
Overall the range of VAAST bikes is, well, it's VAAST.
There is something for nearly every rider, regardless of where they want to ride, with a strong element of crossing over into different areas.
A/1 Apex
As with every VAAST bike, you get the ALLITE super magnesium frame, which makes for a lively but solid ride.
The best way we have found to describe it is that it's similar in handling to carbon or steel but has a good level of vibration reduction. Obviously, you don't have the weight of a steel frame either!
With the A/1 Apex, you do get the sense that VAAST has struck a solid balance for riders who are wanting the gravel experience. Yet also don't lose paved road performance.
This is demonstrated by the fact that the A/1 Apex comes with 700c wheels and space for up to 42mm tires.
As for gearing, VAAST has fitted a SRAM drivetrain to the A/1 Apex, which we have to say is the ideal choice for an all-terrain bike.
However, it is 11-speed, rather than 12, which perhaps would have been nice to see. Saying that we don't think it dramatically alters the overall performance of this bike so it shouldn't necessarily put you off. This bike is very accomplished at what it does.
As you'd expect, you have hydraulic disc brakes, Shimano MT200 in fact.
Overall, the VAAST A/1 Apex delivers where intended and brings something different to the market than other brands.
A/1 GRX
The A/1 GRX is different again. The GRX name gives you an indication as to what it's about…gravel and being an exciting all-terrain model.
You still get the innovative magnesium-alloy frame, giving you efficient power transfer. What that translates to is easier climbing and generally a more comfortable ride, regardless of the terrain.
The GRX differs from other VAAST models in that it has a 2x setup. Not exactly in line with where the gravel market is going. However, it does give you a more expansive range of gears so, in that sense, it's a positive, right? It's also better on the roads as it'll be less jumpy through the gears.
Brakes are out and out specific gravel, Shimano GRX RX400 hydraulic disc brakes. So just like every other VAAST bike, the VAAST A/1 gravel bike is ideally kitted out for what it was intended for. This bike should not just handle what you ask of it, it should challenge you to do more and that's exciting!
The frame is dropper post ready so if you find yourself going places where a dropper post would add to your ride, then you have that option.
Overall, that's what stands out about this bike. It is versatile and the specifications are intended to be just that. The VAAST A/1 gravel bike can grow with you.
Looking for more? Take a look at our list of the best gravel bikes.
M/1
The VAAST M/1 is a mountain bike and it has been designed with serious trails in mind.
Everything about the VAAST M/1 is intended to give you greater strength at a lighter weight.
For starters, you have the VAAST ALLITE Super Magnesium frame. With this, you get excellent shock absorption features.
The frame weighs 33% less than aluminum and 50% less than titanium by volume. However, it's significantly stronger than both.
With the VAAST M/1 there are two model options: Trail 27.5 and Cross Country 29.
The Trail 27.5 has a Shimano 1×12 drivetrain, which is perfect for getting you through the trails. In addition to that, there is a dropper post, allowing you to enjoy the more technical areas with ease.
Whereas the Cross Country 29 model has a 120mm front suspension fork (130mm on the 27.5) and is more designed for longer touring adventures. This is clear from the various mounting options for racks and fenders.
Both models of the VAAST M/1 come with hydraulic disc brakes, Shimano MT200 so reliable braking is assured.
The big difference between the two models and for some people, it won't have gone unnoticed, are the wheel sizes. VAAST Trail runs on 27.5" tires. Whereas the Cross Country 29, runs on, you guessed it, 29" tires.
FAQ
VAAST bikes are great for cyclists who are wanting a bike that is more sustainable and offers good value. These bikes aren't cheap but nor are they expensive. Value for money is what VAAST bikes are about.
All of the VAAST frames are made at the ALLITE factory as this is where the proprietary alloy is made.
There is only one factory in the world that does this and that's based just outside of Shanghai, in China.
Once the frames are built, they are taken to Taiwan. Where they receive surface treatment, paint, and assembly.
Final Thoughts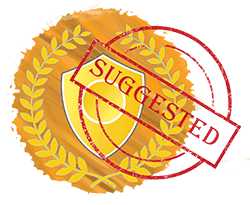 VAAST bikes bring something new to the market and in this case, it's welcomed and perhaps needed. Something that is more environmentally friendly than carbon, but stronger than other materials.
The ride with all of their models is good too and that in part is down to the frame and its shock-absorbing capabilities.
If you're after a bike that you can take anywhere, with plenty of versatility, VAAST bikes are worth a look.
They aren't a manufacturer that wants you to buy a bike for the road, a bike for gravel, and a bike for the mountains. VAAST wants you to have one bike that can do all of that. Moreover, can do it all well.