Here is a list of the best electric bike brands in our opinion. This is where you'll find information both about manufacturers who only make e-bikes only and about those who make other types of bikes in addition to their electric models.
If you're new to the cycling world, take a look at our electric bike buying guide to get a better idea about all the mechanics, and what to look out for.
So, for 2022, let's start from B to Y…
1. Bakcou
Bakcou isn't too well-known bicycle manufacturer, but hopefully, this will change in the future. There is just no match to their ultra-powerful hunting bikes!
2. Bianchi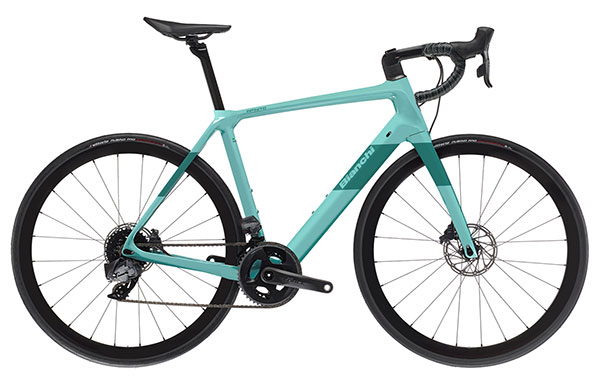 Bianchi bike range is one of the most supreme ones available. While they are known for making primarily road bikes, their e-bikes range is wide.
3. BMC
BMC is well known for its road bikes. So it shouldn't really come as a surprise that their electric bikes are just as good. They currently offer four different e-bike lines, and there's something for everyone (even for commuters).
4. Brompton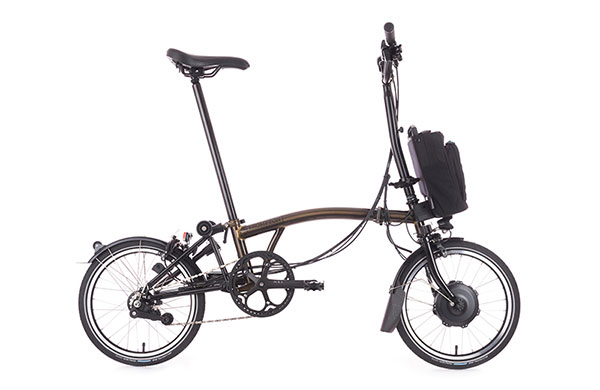 Brompton is known for making reliable folding bikes, but what might come as a surprise to some, is that they also make electric bikes. While the bikes are not the most powerful beasts out there, they are more than enough for commuting.
5. Buzz Bikes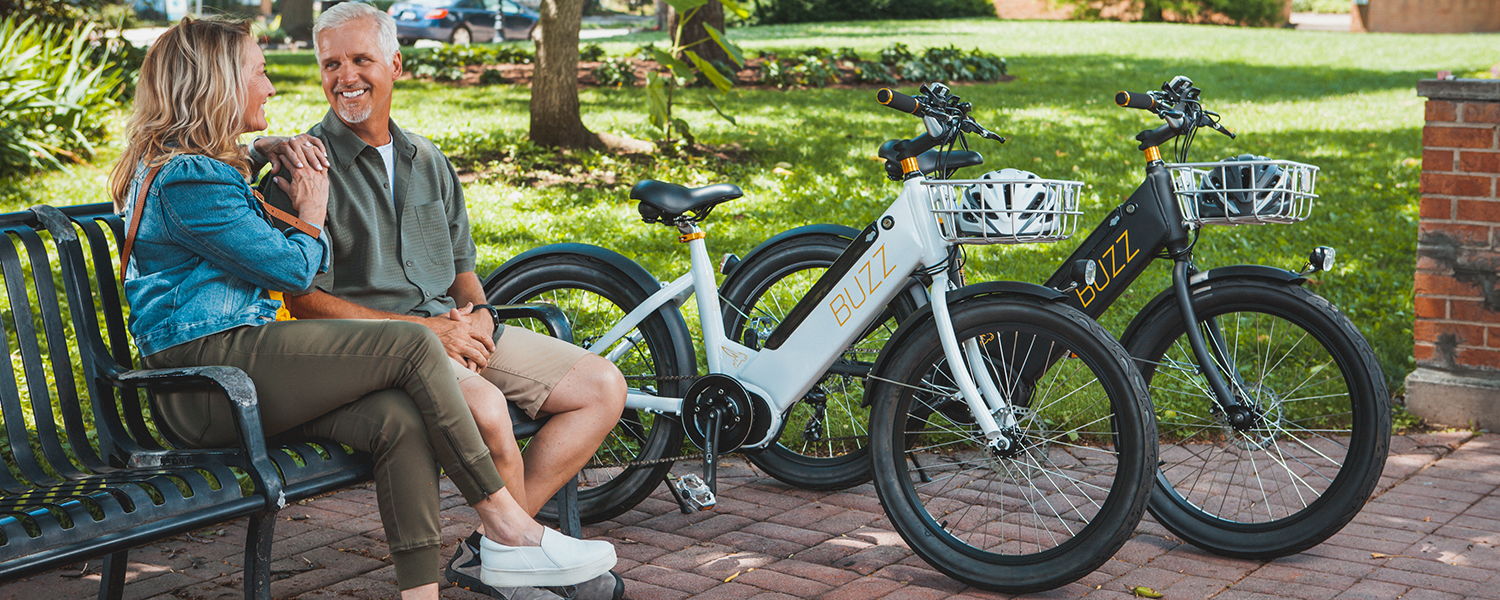 Buzz Bikes is an e-bike manufacturer from Dayton, Ohio. It is a part of United Wheels, which is a global holding company that also owns Niner, Huffy, Batch, Royce Union, and Allite.
Buzz specializes in making e-bikes and e-trikes only, as well as some accessories for those bicycles. Its lineup includes entry-level e-bikes and e-trikes intended for commuting, city riding, and casual riding. The brand also offers a 10-year warranty on its frames. It's one of the best electric bike brands for seniors and beginners.
6. Cannondale Bikes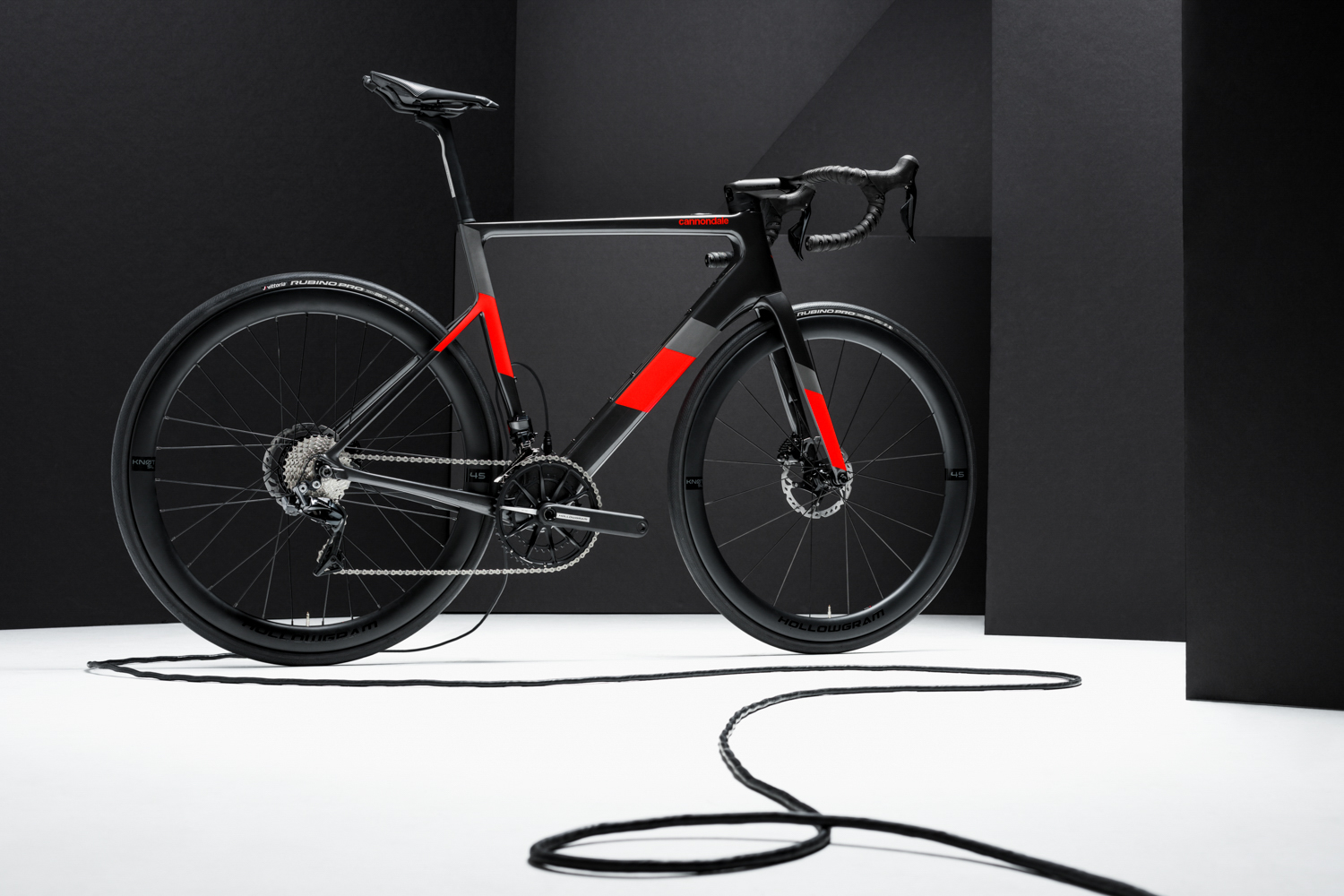 Cannondale is one of the biggest and most significant brands in the cycling world. The company was established in 1970 and made its first bicycle in 1983, which quickly proved to be a huge success.
Today, Cannondale makes some of the best bicycles in the world, including e-bikes. Its electric bicycle lineup consists of e-road, e-fitness, e-mountain, e-urban, and e-touring models. These are Class 1 and Class 3 e-bicycles powered by Mahle, Bosch, Ebikemotion, and Shimano electric motors and batteries.
7. Co-op Cycles
Co-op Cycles is a cycling brand established in 2017 by REI. In addition to manufacturing bicycles, Co-op Cycles also makes cycling gear, cycling apparel, backpacks, bike bags, and other outdoor equipment.
When it comes to bicycles, this brand mainly focuses on mountain, gravel, and adventure bikes, including e-bikes as well. Its electric bicycles are ideal for commuting and city riding and come equipped with numerous accessories.
8. Engwe Bikes
Engwe is not that well-known (yet) electric bike manufacturer. While they still have a long way to go, there is no reason not to consider their bikes – they're powerful, compact, and versatile.
9. Gazelle Bikes
Royal Dutch Gazelle is one of the oldest bicycle manufacturers in the world. It has been around for almost 130 years, during which time it has become one of the best electric bike brands in Europe and the rest of the world.
Gazelle makes high-quality Dutch-style bicycles intended for commuting, city riding, and fitness purposes. The company predominantly offers mid-range and high-end electric bicycles, but there are a few non-electric models to choose from as well.
10. GT Bicycles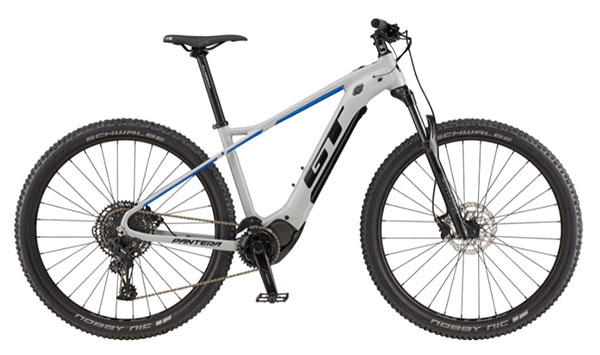 GT is mainly known for producing BMX bikes and affordable entry-level bikes, but their range offers something for everyone.
11. Himiway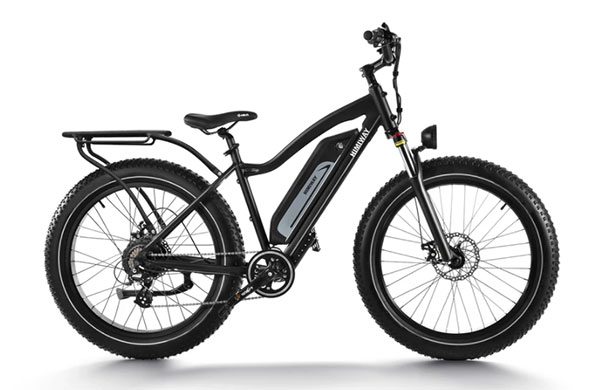 Himiway is a USA-based e-bike manufacturer established in 2017. The brand has a consumer-direct business model which allows it to sell its bicycles at an affordable price point.
Himiway makes fat-tire e-bikes that prioritize comfort and practicality for urban and off-road riding. Its selection consists of step-over and step-through models characterized by powerful rear hub motors and high-capacity batteries. These bikes also come with numerous accessories and typically cost between $1,500 and $2,000.
12. Huffy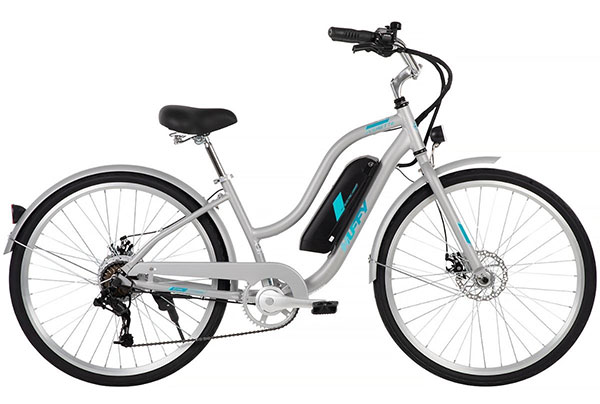 Huffy is most well known for its commuters, but surprisingly they also produce a quite wide range of electric bikes. Mountain bikes, foldable bikes, and commuters are represented.
13. Juiced Bikes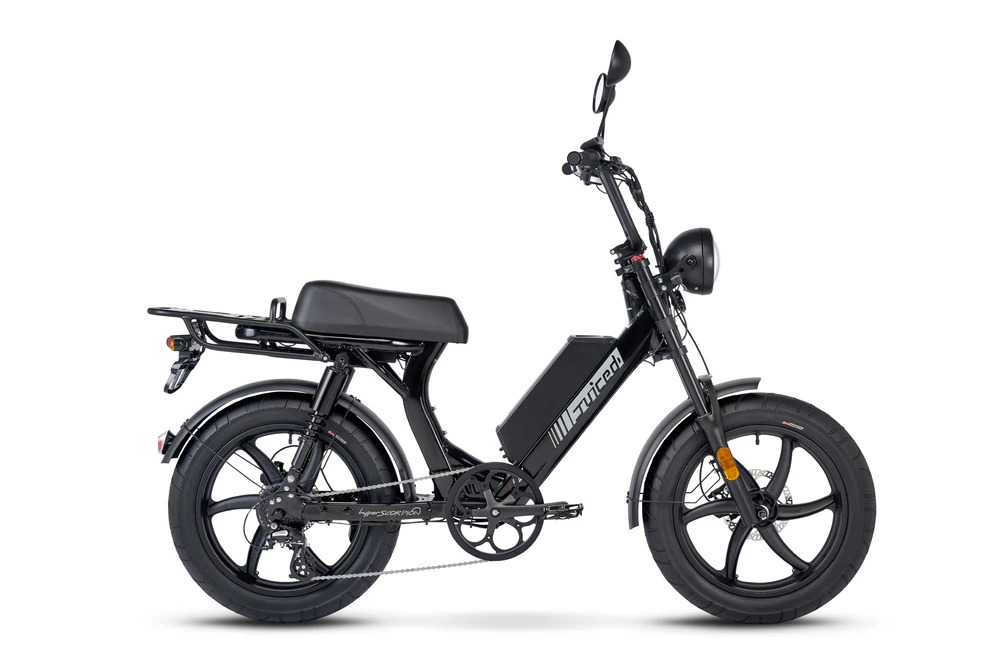 Juiced Bikes produces both classical and not-so-classical electric bikes. Their range has different moped-style bikes, and to balance it off, they offer several classical-looking electric bicycles. To tie it all together, they offer supreme performance and durability.
14. Lectric eBikes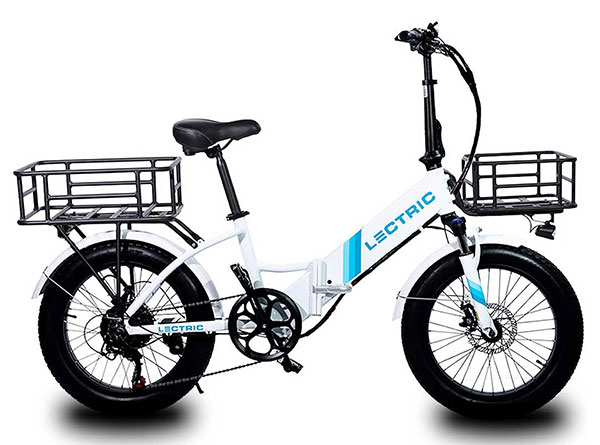 Lectric Bikes is a small e-bike manufacturer based in Phoenix, Arizona. The company was established in 2018 with an aim to offer high-quality class 3 electric bicycles at a low price point.
Lectric makes foldable fat-tire e-bikes with 20″ wheels and entry-level components. These are practical and compact class 3 e-bikes suitable for commuters and recreational riders. All models are typically equipped with a plethora of accessories, such as fenders, racks, lights, kickstands, etc.
15. Liv Cycles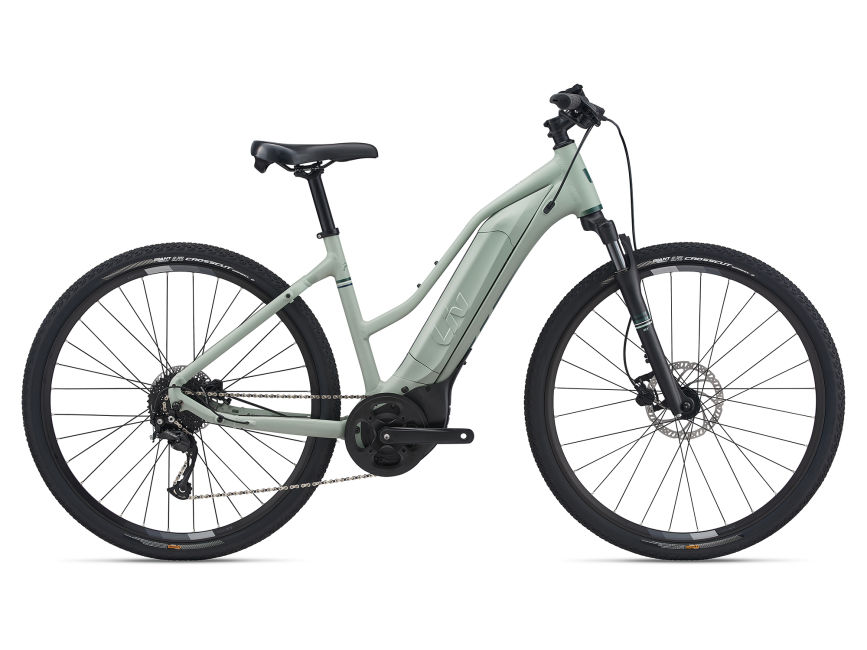 Liv Cycling offers something for (almost) every cyclist. They have electric road bikes, electric mountain bikes, and even electric adventure bikes. The only limitation is, that they specialize in producing women's bikes, so the range is a bit limited.
16. LOOK Cycles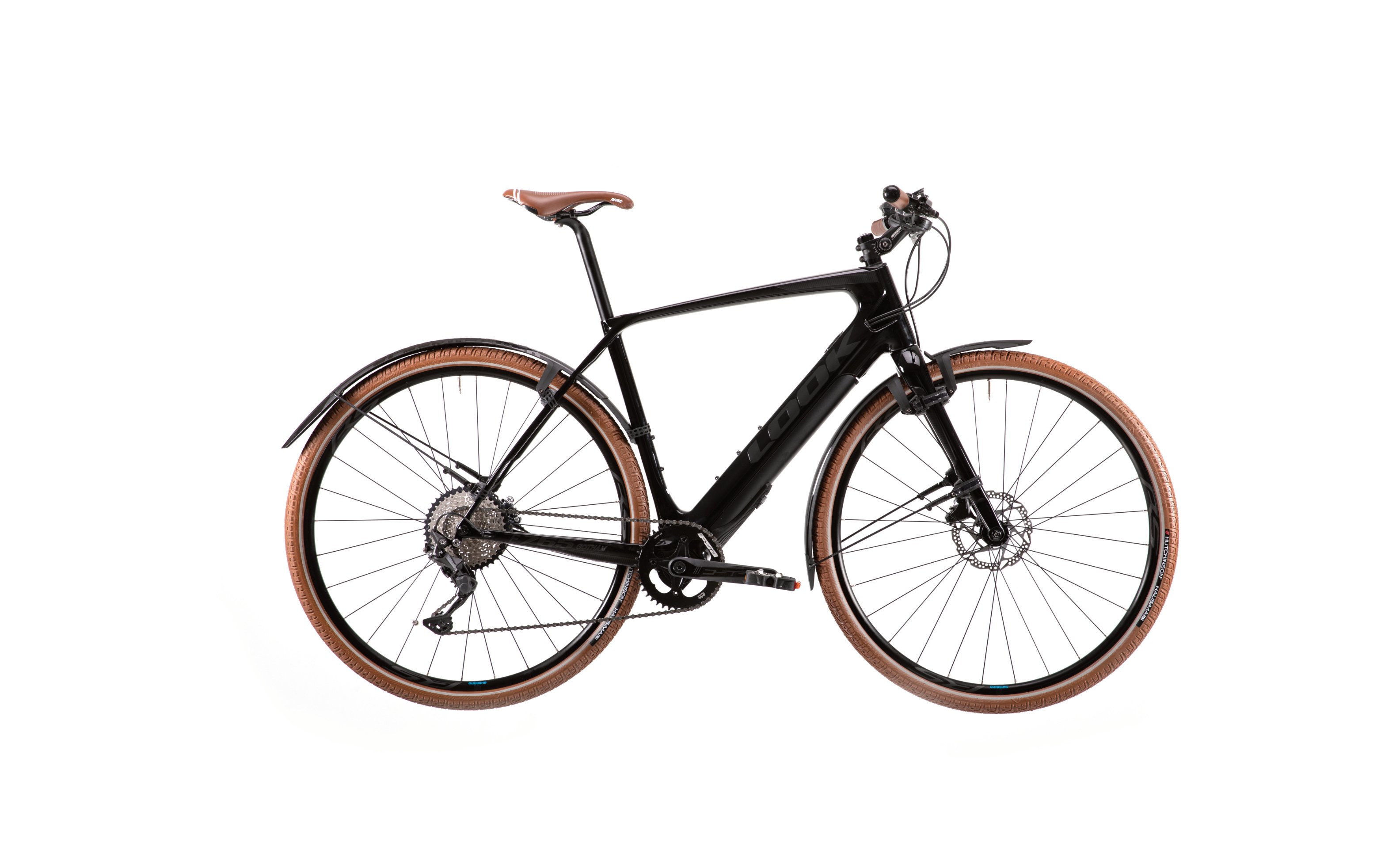 Look Cycle was established in 1951, but the company made its first bicycle in 1986. Greg Lemond won the 1986 Tour de France on that very bicycle which meant instant success for Look.
Today, the brand is best known for its carbon race road bikes, but it also manufactures road, gravel, and city electric bicycles. Look's electric bicycles are equipped with seamlessly integrated Fazua mid-drive motors and batteries that provide smooth pedal assistance. All Look e-bikes are also made with lightweight carbon frames.
17. Marin Bikes
Marin has been around since 1986 when it was established by Robert Buckley, who was a huge mountain biking enthusiast. Today, Marin is one of the most reputable manufacturers of off-road bikes, including MTB and Gravel.
The company has a limited e-bike lineup, but the offering still includes a decent selection of models. You can choose between full-suspension and hardtail electric models intended for serious mountain biking or recreational off-road cycling.
18. Momentum Bikes
Momentum bikes take commuting to another level. Their range offers something for every commuter (they even have a cargo bike to offer).
19. Niner Bikes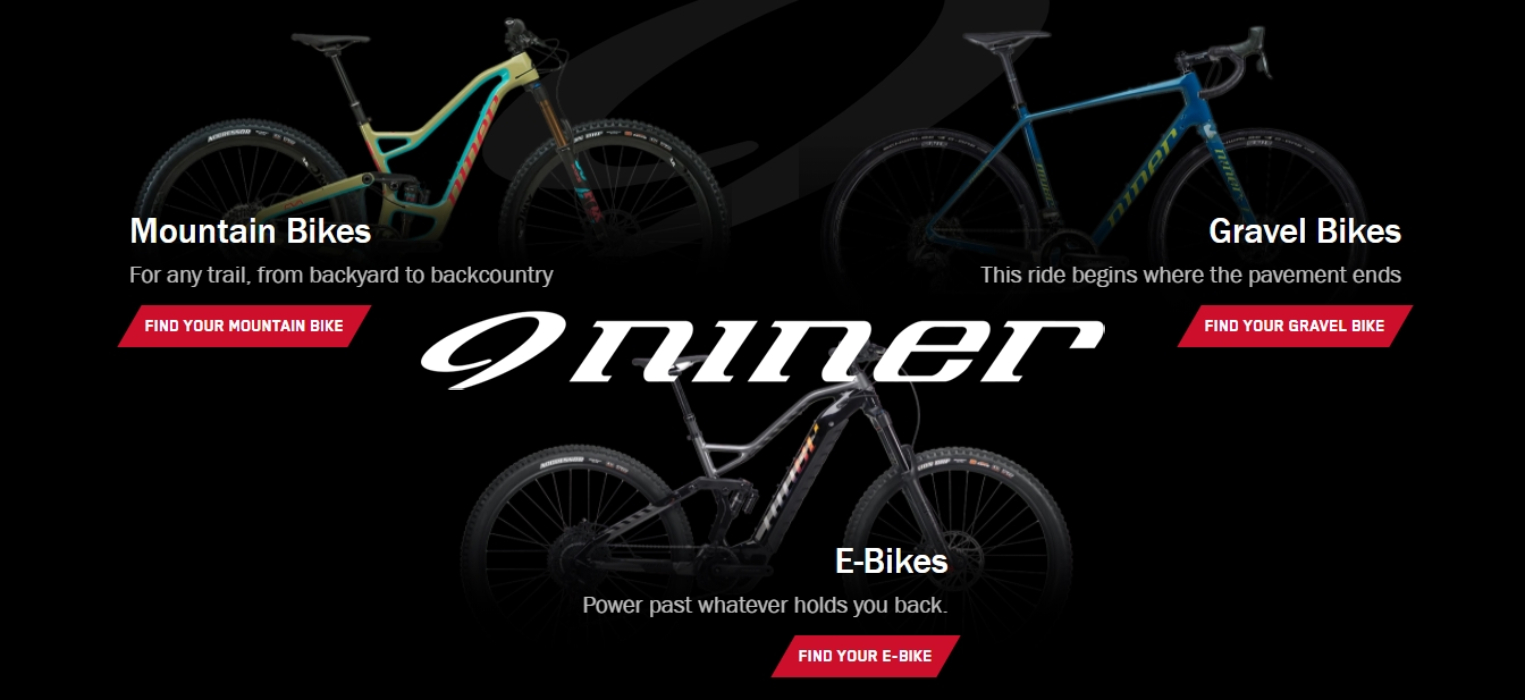 Chris Sugai founded Niner Bikes in 2004 after he fell in love with the performance of 29″ trail bikes and wanted to popularize them. Since then, Niner has become one of the industry's leaders in innovation with a proprietary suspension system, carbon fiber materials, their own bottom bracket, and more.
Niner is particularly popular for its 29″ trail bikes, as well as for gravel and adventure bikes. Its e-bike selection consists of high-end full-suspension trail and enduro bikes, as well as gravel e-bikes. If you want an off-road e-bike that's just as capable as a non-electric two-wheeler, Niner is the real deal.
20. Norco Bikes
Norco Bikes is one of the most famous bicycle brands in Canada. The company was established back in 1964 in British Columbia and has not stopped growing ever since.
Today, Norco makes more than 150 models in all cycling categories, including electric bicycles. Its e-bike lineup consists of E-MTB bikes (enduro, all-mountain, trail, CX, fat) and E-URBAN bikes intended for commuting and recreational riding. They're characterized by powerful mid-drive motors and high-capacity batteries up to 900 Wh.
21. Orbea Bikes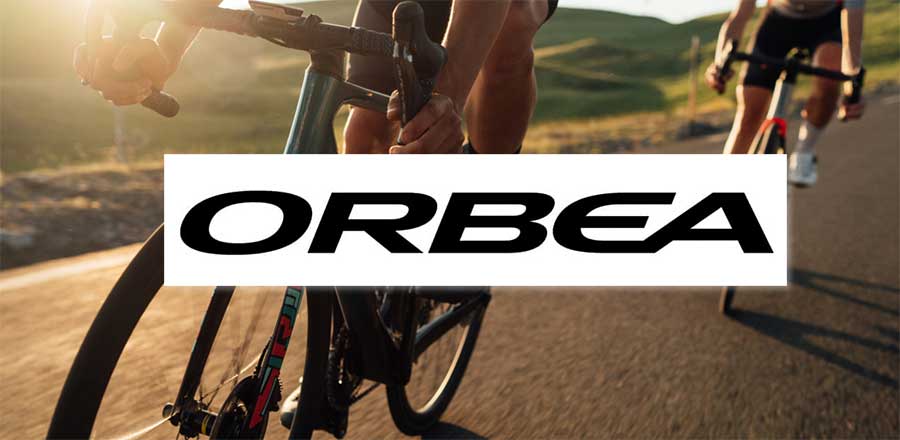 Orbea is the biggest and most popular Spanish manufacturer. It is also one of the oldest and most influential cycling brands in the world. The company was established in 1840, but it switched its focus to bicycles in 1930.
Orbea is best-known for its high-performance non-electric bicycles, but it offers an enviable electric lineup as well. The selection includes road, mountain, and urban e-bikes with seamlessly integrated Ebikemotion, Shimano, and Bosch drive units. These are high-end models with steep price tags and top-tier components.
22. Pivot Bikes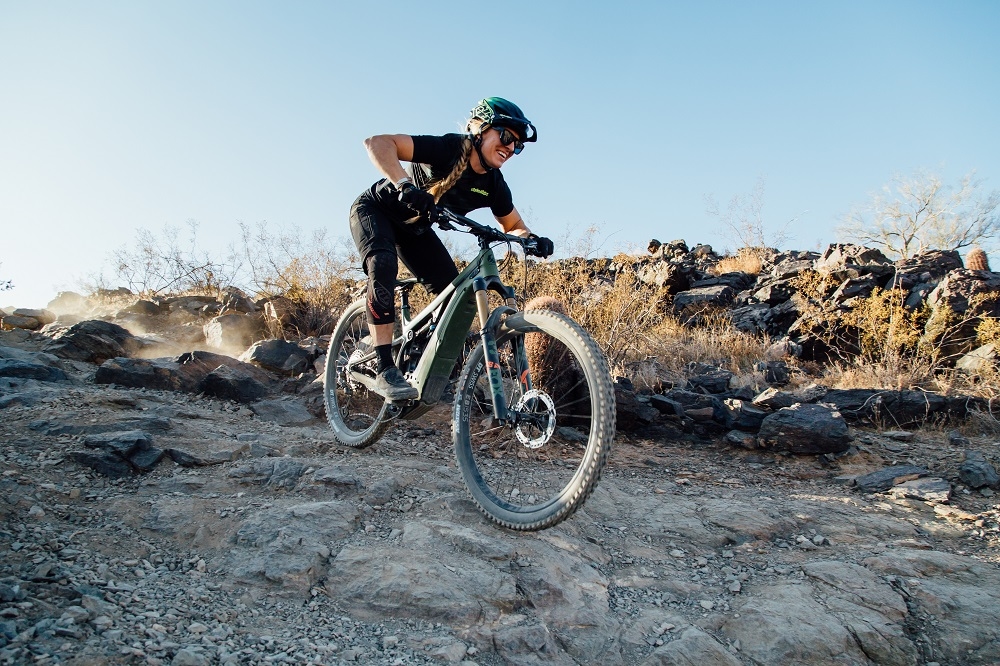 Pivot Cycles is a boutique brand from the USA, established in 2007 by Chris Cocalis. It's one of the rare brands that use Dave Weagle's DW-Link suspension technology.
Pivot is all about quality instead of quantity, so it has a limited selection of bikes, but all of them are awe-inspiringly good. The brand boasts a selection of XC, trail, enduro, DH, dirt jump, fat, gravel, and e-bike models. Its e-bike lineup consists of a limited number of MTB and gravel builds powered by Fazua and Shimano electronics.
23. Priority Bikes

Priority Bicycles is a unique brand from NYC that specializes in making versatile, low-maintenance, belt-drive bikes. The company was established in 2014 by Dave Weiner, who had a goal to offer high-quality, low-price two-wheelers.
Priority now boasts a large selection of non-electric commuter, fitness, and lifestyle models, as well as a limited selection of e-bikes. Its bikes are popular for having internal gears, belts, and excellent accessories. The e-bike models feature powerful mid-drive motors and seamlessly integrated high-capacity batteries.
24. Rad Power Bikes

Rad Power Bikes was started in 2015 by Mike Radenbaugh and Ty Collins. This is a direct-to-consumer e-bike brand that manufactures super-affordable and powerful fat-tire and lifestyle electric bicycles.
Rad Power Bikes is one of the best electric bike brands around, especially for beginners, commuters, and recreational riders. Its lineup consists of electric models only, including MTB, city, folding, and cargo models. These bikes stand out for having powerful rear hub motors, high-capacity batteries (up to 672Wh), lots of accessories, and unbeatable pricing.
25. Raleigh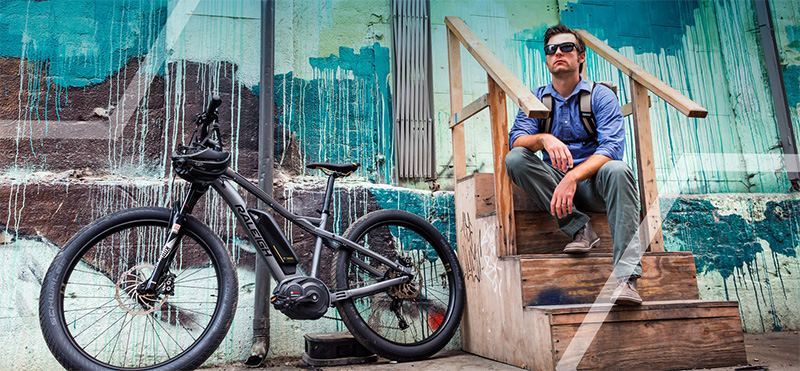 Raleigh is one of the oldest bicycle companies in the world. It was established back in 1885 and started manufacturing the Raleigh Safety Bicycle, which was an answer to the incredibly impractical and unsafe Penny-Farthing.
Over the years, Raleigh lost some reputation, but it is still one of the top cycling brands in the world. Its lineup offers MTB and urban bikes, as well as a rich selection of high-quality electric bikes. Raleigh's e-bikes come with top-tier Bosch mid-drive motors and high-capacity batteries that ensure a long PAS range.
26. Rambo Bikes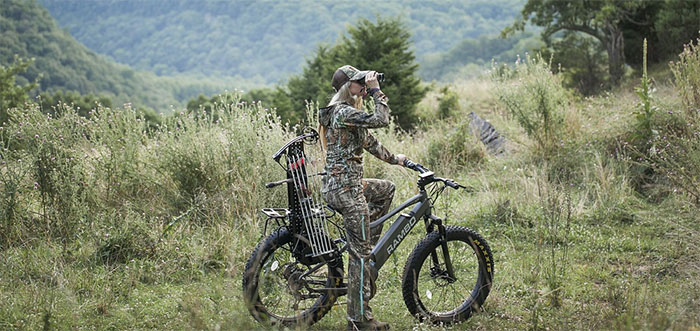 Rambo is a one-of-a-kind electric bicycle brand. It specializes in making utilitarian off-road-ready e-bikes that are suitable for hunting, fishing, camping, and other types of adventures.
Rambo offers capable electric bicycles with mid-drive or hub motors and massive tires up to 4.8″ wide. The lineup even includes a few 2WD models that deliver 1000W of power and can easily navigate any type of terrain. If you love active vacation, Rambo is one of the best electric bike brands to consider.
27. Ride1UP
Ride1UP is a young e-bike company established in 2019 by Kevin Dugger. It's one of the best electric bike brands for anyone who is looking for affordable e-bikes that prioritize comfort and practicality.
Ride1UP's lineup mainly consists of step-over and step-through city bikes ideal for commuting and recreational/fitness riding. These bikes have mid-drive or rear hub motors, integrated batteries, lots of accessories, and wide multi-purpose tires.
28. Rocky Mountain Bikes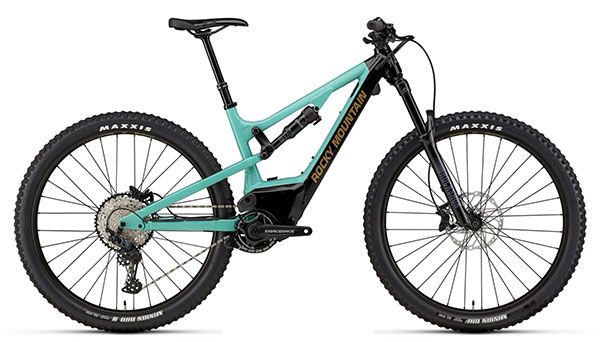 Rocky Mountain has been designing and innovating high-performance bikes since 1981. The company is located at the foot of Vancouver's North Shore mountains, which gives it access to the perfect playground to test and develop its trail bicycles.
Rocky Mountain is an MTB-specific brand, with the exception of a few gravel and adventure drop-bar bikes. In addition to a huge selection of non-electric bikes, Rocky also makes powerful and capable MTB e-bikes. They feature zippy Dyname mid-drive units and massive integrated batteries.
29. Schwinn Bikes
Schwinn is an iconic USA brand that has become synonymous with cycling over the years. The company has been around since 1895, had a rough patch at the end of the 20th and the beginning of the 21st century, but is now back with excellent products.
Schwinn has a massive lineup of electric and non-electric bicycles that are suitable for beginners and intermediate riders. Their e-bike offering includes city, hybrid, and all-road bikes with mid-drive or hub motors and large, removable batteries. It's one of the best electric bike brands if you want tradition, quality, and low price all in one.
30. Specialized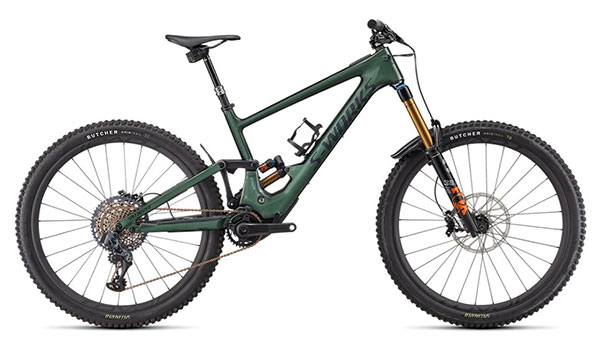 Specialized has been on the bike market for decades. Their selection of electric bikes is filled with e-MTB's electric road bikes and even electric commuters. Their high-quality beasts will last you for years to come.
31. Stromer
Stromer is a Swiss manufacturer, they produce high-end electric commuters. Their bikes might not be everyone's cup of tea, but they sure look nice!
32. Surly Bikes
Surly has been making some of the best steel touring and adventure bikes in the world ever since 1998. If you want to travel the entire world or explore the world around you, this is a brand you should seriously consider.
Electric bicycles are not Surly's specialty. The company mostly makes steel bikes intended for commuting, touring, bikepacking, and cargo hauling, but there are a few e-bikes to choose from as well. They are suitable for carrying weight and come with Bosch electronics.
33. Zize Bikes
Zize Bikes is not your usual bike brand. These bikes are intended for heavier people (up to 550lbs). While the bikes are not your usual high-quality beasts, they are a great way to find your way to cycling.
34. Tern Bikes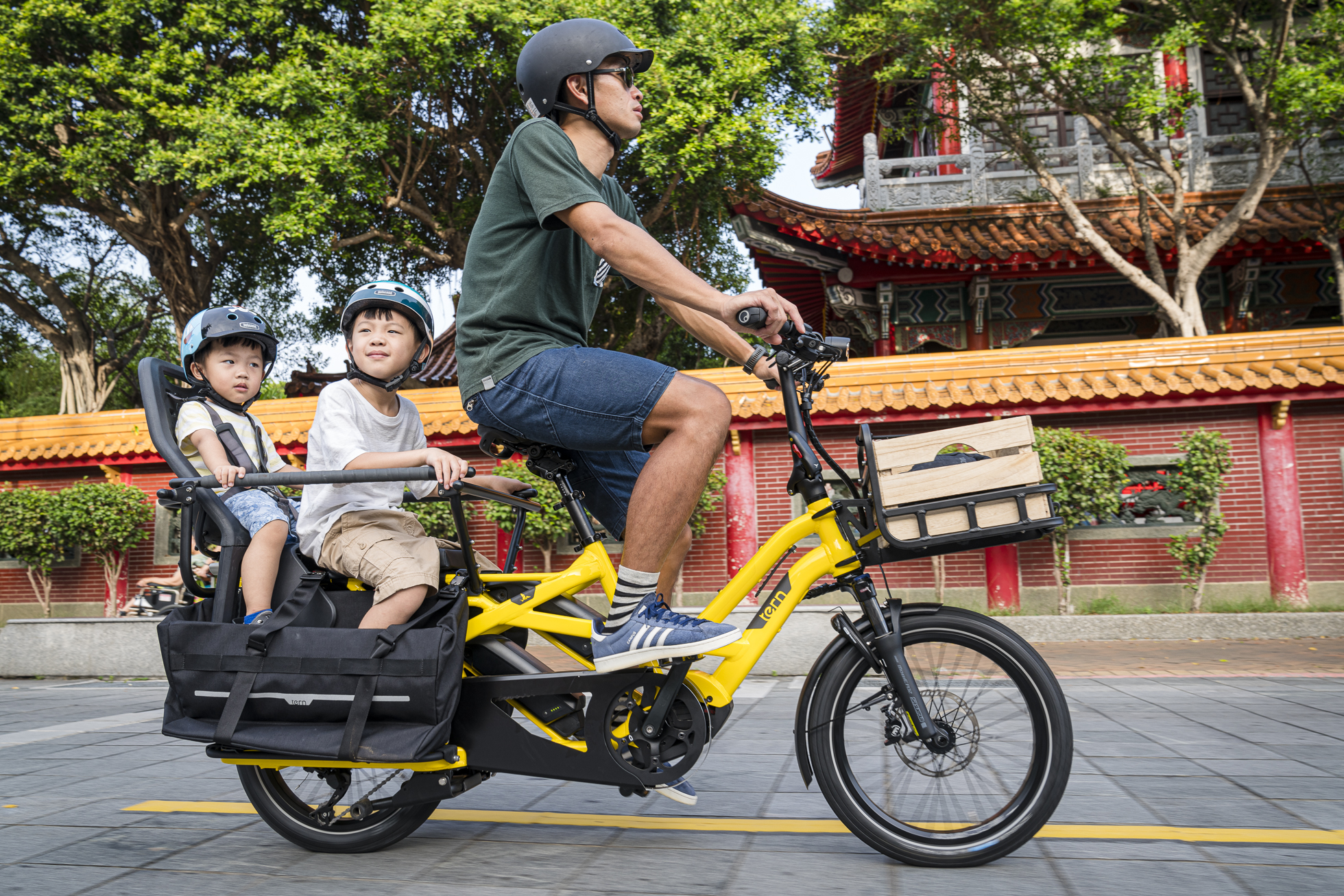 Tern is one of the best electric bike brands for hauling heavy cargo, commuting, and saving space. This is a young, Taiwan-based company established in 2011, with a unique approach to making high-end folding electric and non-electric bikes.
Tern's selection of bikes mostly offers powerful folding and cargo e-bikes with heavy-duty Bosch and Bafang motors. Some of its models even have double batteries with up to 1000Wh of capacity and a range of up to 130 miles. Other unique features include belt drives, internal gear hubs, and numerous accessories.
35. Trek Bikes
Trek is one of the world's biggest cycling companies that drives innovation and sets standards in the entire industry. The brand started in 1976 with just five employees and today employs thousands of people in numerous countries around the world.
Trek manufactures all types of bicycles for every type of rider. When it comes to e-bikes, you can choose among city, mountain, touring, road, cruiser, and many other types. These are modern, high-performance electric bicycles for lifestyle, fitness, and off-road riding.
36. Vvolt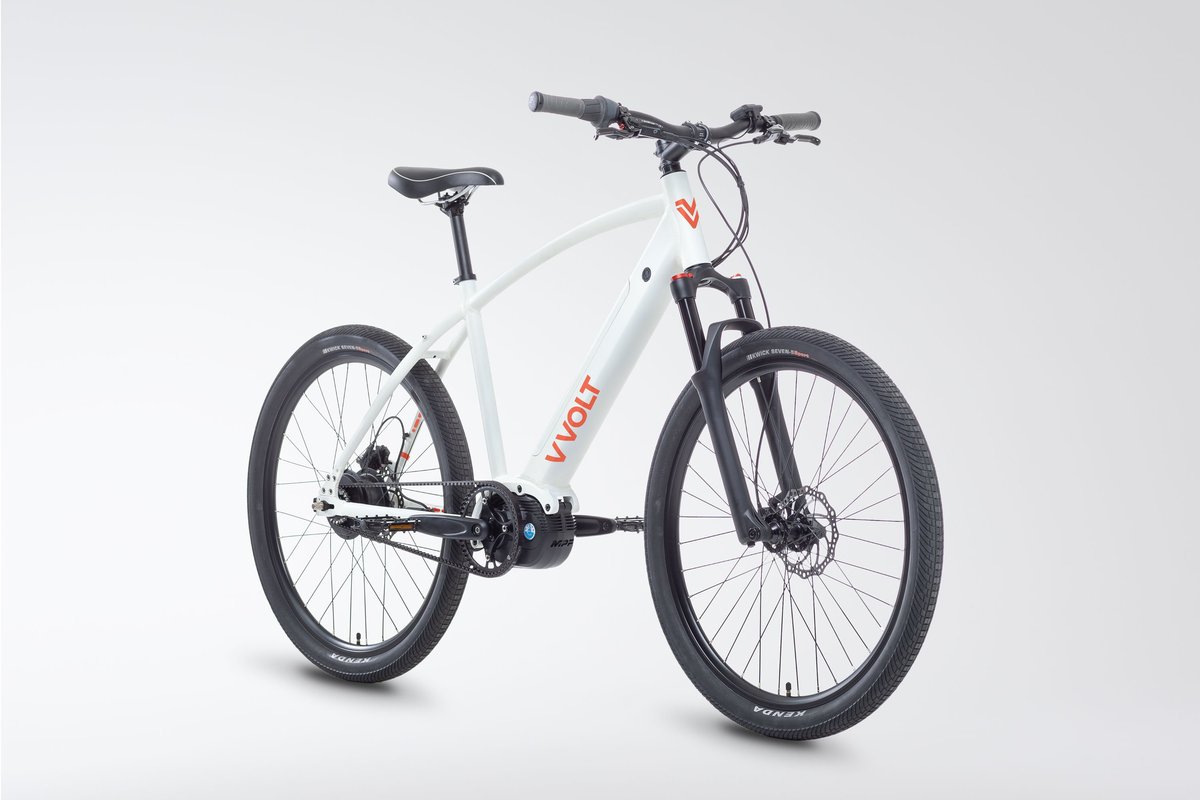 Vvolt is a new electric bike manufacturer. They make affordable electric bikes that offer the best bang for the buck. See what they have to offer and you won't be disappointed!
37. Wilier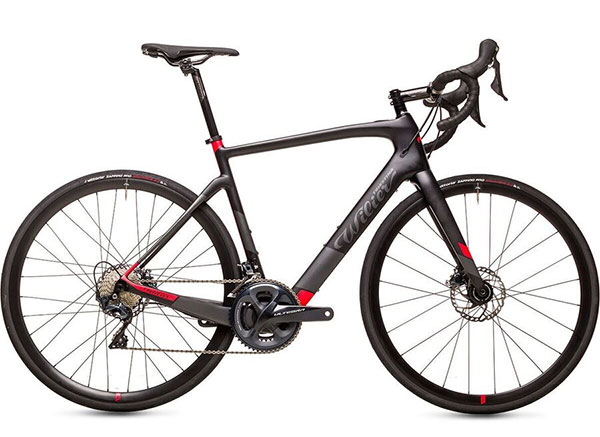 Wilier is a well-known Italian manufacturer whose bikes are known to be powerful and agile, so it shouldn't be a big surprise, that there are even some electric bikes in their lineup. They produce electric road and mountain bikes, and while the prices may seem a bit daunting, they are going to be worth it!
38. Yuba Bikes
Yuba is a California-based manufacturer of modern cargo bicycles. The brand was established in 2006 by Benjamin Sarrazin who wanted to popularize the bicycle as a means of transportation and a driver of adventure and social change.
Yuba makes both electric and non-electric cargo bikes that can haul 400+ pounds of weight on front or rear racks. Yuba's e-bikes are available in compact cargo, full cargo, and front cargo iterations. They're ideal for urban dwellers, entrepreneurs, and large families.
FAQ
What are the best brands of electric bikes?
The best e-bike brands that specialize in making electric bikes include Rad Power Bikes, Ride1UP, Tern, Yuba, and Gazelle. Of course, other popular brands make excellent e-bikes as well, such as Trek, Giant, Cannondale, Orbea, and so on. You can't go wrong with these.
Is there an American-made electric bike?
There are very few 100% American-made electric bicycles. Companies such as Electric Bike Company and Outrider make their own frames and assemble their bikes in the USA, but some of the components are sourced from other countries. Making a bike in the USA is simply too expensive.
What are the disadvantages of electric bikes?
One of the biggest disadvantages of e-bikes is the weight. E-bikes are heavy due to having a large battery and motor, which is usually not a problem until you run out of charge and you need to pedal on your own. Other than that, the pros greatly outweigh the cons.
What are the most popular electric bike brands?
Rad Power Bikes has been one of the most popular bike brands recently. Other rider-favorite brands include well-known names such as Trek, Cannondale, Specialized, Giant, and Orbea. However, less-known brands like Ride1Up, Lectric, Himiway, and Rambo are also rising in popularity.
Are electric bikes worth it?
Electric bikes are worth it for the right person. If you ride frequently but you're not very fit, you're starting to feel the effects of age, or you're dealing with an injury, an e-bike is a great solution. E-bikes are also super fun and let you commute effortlessly, without breaking a sweat.
Related: