Momentum Bikes is Giant's spin-off brand offering lifestyle bicycles intended for urban commutes and leisure riding.
Part of Best Bike Brands
Giant is an iconic brand that's well-known around the world. On the other hand, Momentum bikes are iconic, but a lot of people have still never heard about them. That's what we're about to change.
If you're the type of person to cycle for reasons other than just performance and competition, you'll like what Momentum stands for.
In other words, these are fun, stylish, and feature-packed bikes that turn a boring morning commute into a memorable adventure.
Overview of the Company
Momentum Bikes is a relative newcomer to the lifestyle cycling arena. The brand was launched in 2015 by
Giant
, as a platform through which the Taiwanese brand offered city and cruiser bikes.
Today, Momentum stays true to the original mission by still offering bikes for riders who feel that two-wheelers have become too complex and pricey.
Momentum's products are characterized by simplicity, affordability, and easy maintenance.
When it kicked off, the brand's lineup consisted of just two models, but today it includes a lot more model families, including electric bicycles.
Momentum's bicycles are ideal for a younger, urban demographic that's looking to pay a reasonable price for a bike that would allow them to stay out of cars, have more fun, and be more mobile.
On average, a non-electric Momentum bike sells for around $700, whereas an average electric model costs around $2,500–$3,000.
While that's pretty affordable, don't get fooled by the numbers — thanks to Giant's support, Momentum is able to provide a higher value at the same price compared to the competition.
Lineup
It's finally time to gawk at some Momentum bikes!
The brand's lineup is divided into three categories based on the intended usage. These are:
Commute Bikes
Utility Bikes
Leisure Bikes
As you can see, the categories are pretty self-explanatory. These are bicycles that you can use to commute, carry cargo, run errands around the town, or casually ride around the park or along the coast on the weekends.
The majority of Momentum's bikes feature quality, branded entry-level or mid-range components. Some models put an emphasis on practicality, whereas others highlight ease of maintenance by including carbon belts and internal gears.
Let's take a closer look at the individual model families that you can choose from.
Commuter Bikes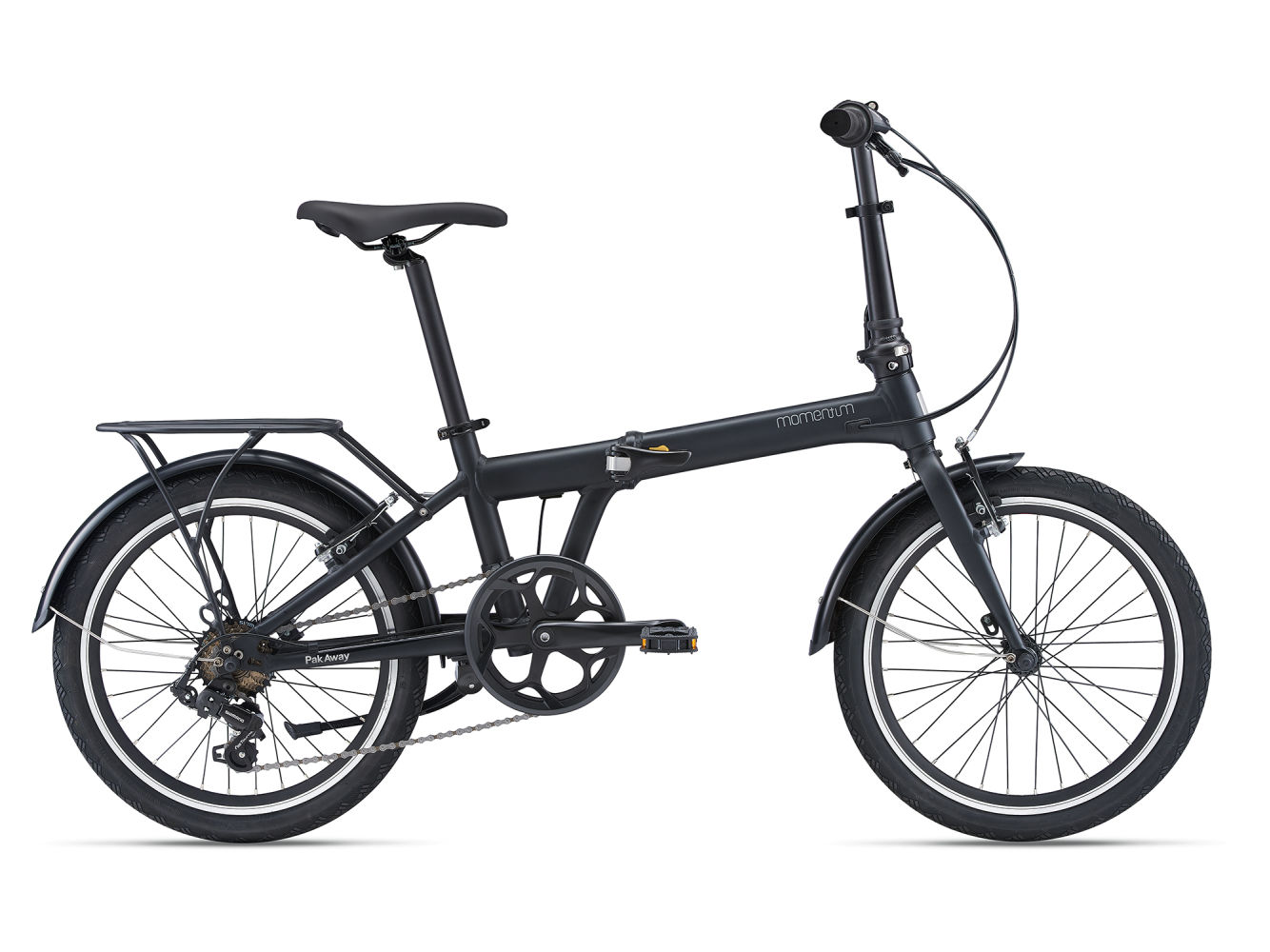 Momentum's Commute bikes are great for… well, commuters. There are no big surprises there.
This is a lineup of street, hybrid, and folding bicycles that urban cyclists can choose if they need an inexpensive way to get to and from work, to and from school, or just ride around the town for fun.
At the moment, there are four available models, cleverly named:
Street
UX
Pakaway
Transend E+
A Quick Glance
Street is the first bike Momentum has ever made, and as we can see, it has stood the test of time.
This is a well-equipped all-aluminum city bike available with a step-over or mid-step frame that features an integrated rear rack, fenders, a cup holder, kickstand, and even a built-in U-lock fit. It also boasts a Shimano 7-speed drivetrain, alloy V-brakes, versatile city tires, and a comfy dual-spring saddle.
UX is a more versatile model with wider tires that can handle smooth paved roads, as well as gravel roads and light trails. It's available either with a 3-speed internal gear hub combined with a carbon belt or a chain-powered 9-speed derailleur. The brakes are fully hydraulic and the frame is made from durable aluminum, so this model is a good choice for riders who intend to ride on and off the beaten path.
Pakaway is a foldable bike that solves all your last-mile commute problems. The aluminum mid-fold frame packs into a small bundle that is easy to carry on the train, fit in a car trunk, or stow in a corner of your apartment.
Its tiny 20″ wheels are zippy, the 7-speed drivetrain offers plenty of gears for zooming around the city, whereas the integrated accessories make it practical as well.
See More: Best Folding Bikes & Best Electric Folding Bikes
Transend E+ is a hybrid e-bike powered by an oomphy mid-drive motor and a 500Wh battery.
It will assist you up to 20 mph, so it's a great choice if you're struggling with pain or injuries, but also if you simply don't want to arrive at your destination drenched in sweat.
The 7-speed internal gear hub and hydraulic disc brakes make maintenance worry-free as well.
Looking for more? Take a look at our list of the best commuter bikes.
Utility Bikes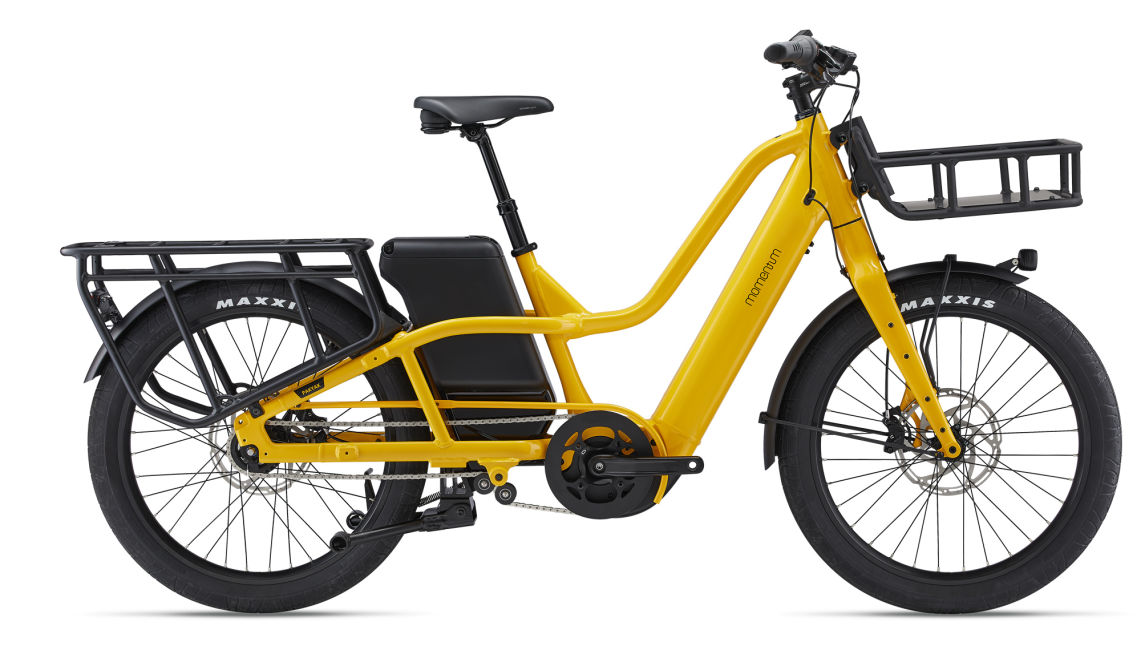 Momentum's Utility lineup showcases one model only, called the PakYak E+. Frankly speaking, this is a cargo bike lover's wet dream.
Related: Best Cargo Bikes
PakYak E+ is a cargo electric bike with built-in heavy-duty front and rear racks that can carry up to 360 lbs, including the rider.
Thanks to an 80Nm SyncDrive motor and a 500Wh battery, you'll get up to 360% of assistance for up to 60 miles. Optionally, you can add another 500Wh battery and double the range!
PakYak E+ also boasts clever extras, such as a dual leg kickstand, suspension seat post, front and rear lights, fenders, and 24″ grippy and wide tires.
Thanks to the 4-piston hydraulic brakes and five internal gears, you can confidently ride fully loaded, carrying two kids or a week's worth of groceries.
Leisure Bikes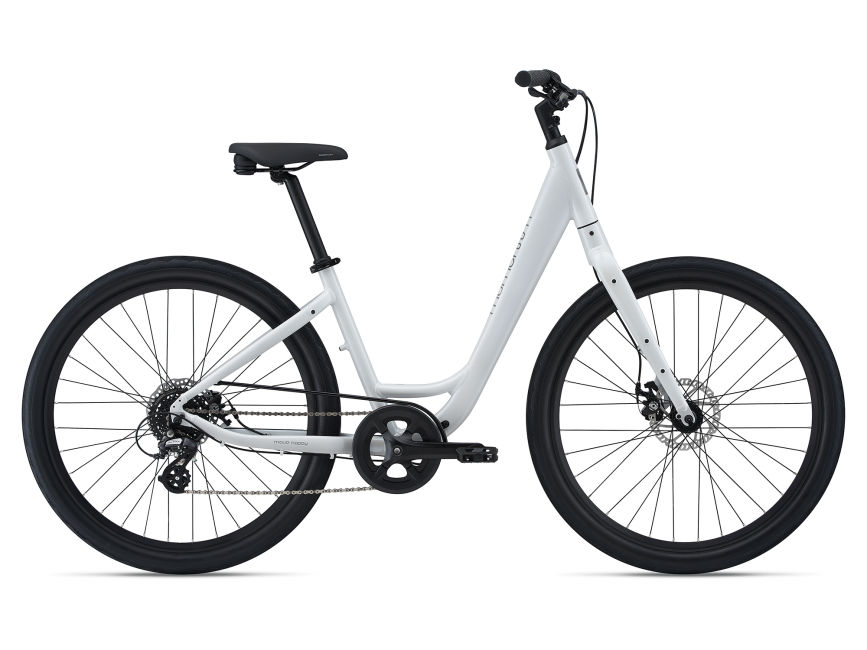 Last but not least, the Leisure lineup is ideal for anyone who rides for fun and joy. But that doesn't mean these bikes are not good for commuting as well.
These are cruisers and city-style bicycles with an upright geometry, balloon tires, and relaxed gearing for beginners and casual riders.
The three available models at this moment are:
Vida guarantees the pure joy of riding a bike with comfortable geometry, an 8-speed drivetrain, and mechanical disc brakes. Its lightweight aluminum frame comes in step-over and step-through designs, so it's suitable for different types of riders. Get it if you simply want to ride a bicycle around the neighborhood without worrying about stats and numbers.
LaFree E+, on the other hand, are electric leisure bikes that make cycling even more effortless and fun. Whether you're dealing with an injury or you just don't like torturing your legs up a steep climb, these bikes could be a good choice. Their mid-drive motors will assist you up to 20 mph, whereas the high-quality components require low maintenance and provide reliable performance. Different frame designs, including step-over, mid-step, and low-step, mean you can easily find the right configuration that fits your needs.
Finally, Vida E+ is an electrified version of the original Vida model. This is a more budget-friendly e-bike with a rack-mounted battery and a SyncDrive 60 Nm mid-drive motor. Despite the affordable price, this bike offers an 8-speed Shimano drivetrain, hydraulic disc brakes, comfy tires, and intuitive controls. It's a joy to ride it around the park, through the city, or along the beach.
FAQ
Momentum is Giant's sister brand so it shares its big brother's logistics and infrastructure. Momentum bikes boast excellent value for the money, including decent frames, branded components, and excellent accessories. When buying Momentum, you're basically buying rebranded Giant, which is a good thing!
Yes, Momentum bikes are made by Giant. Momentum is Giant's spin-off brand, so the two share the same production facilities, research and design resources, and logistics. This allows Momentum to offer quality frames and components while hitting insanely low price points.
Momentum does not disclose the exact weight of its bicycles. However, our estimate would be that its non-electric bikes weigh around 30-35 lbs, whereas its electric models weigh around 45-55 lbs. The only exception would be the PakYak E+ cargo bike that probably tips the scales at 60+ lbs.
Final Thoughts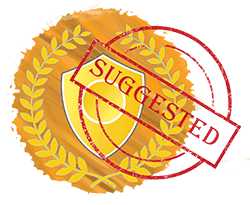 Being the biggest manufacturer in the world, Giant has always been able to offer great value. This is certainly true for Momentum as well.
These are modern and good-looking lifestyle bikes that perform surprisingly well despite their low price tags.
Momentum bicycles are not high-tech or extravagant, but every model finds a way to surprise us with a feature we would not expect to find in that price range. This includes components such as a carbon belt, internal gearing, powerful electronics, or just a sturdy overall build.
If you just need a bike to get around, ride to work, save money on gas, and burn more calories, Momentum is a reliable and inexpensive option that we highly recommend.