Cannondale Quick CX 4 is a good-looking and affordable hybrid bike for commuting and enjoying off-road routes.
There's no doubt that bicycles are becoming prohibitively expensive and overly complicated. But there's no reason to spend thousands if you're a beginner.
A simple, attractive, and well-equipped hybrid such as Cannondale Quick CX 4 is all you need to ride to work, run errands, or explore local trails and gravel roads.
Here's why this bike is a surprisingly good deal.
Cannondale Quick CX 4 Specs
Quick CX 4 is one of Cannondale's least expensive hybrid bicycles, and the cheapest model in this range.
See More: Full Overview of the Quick Series
As such, there's nothing impressive about it when it comes to the overall build. However, all of the components are branded and get the job done without any hiccups.
It's suitable for beginners and recreational riders who are simply looking to find fun and joy in turning pedals day after day.
MSRP: $735
Frame: SmartForm C3 alloy
Fork: SR Suntour NEX-E25, 63mm
Front derailleur: Shimano Tourney, 3-spd
Rear derailleur: Shimano Tourney, 7-spd
Gears: 21 gears
Brakes: Promax mechanical disc, 160/160 mm rotors
Rims: Cannondale DC 4.0 Disc, double wall
Tires: Vittoria Terreno Dry, 700c x 40 mm
Saddle: Cannondale Fitness Ergo Double Density
Weight: 31 lbs. 14.4 oz.
Extras: Multiple mounts, internal cable routing, tapered head tube
Cannondale Quick CX 4 Main Features
---
SmartForm C3 Aluminum Frame
The SmartForm C3 aluminum frame that all Quick CX models come with, including CX 4, is lightweight yet durable.
Learn More: Frame Materials Explained
It's available in five sizes and one color (all black) that looks very attractive, in our opinion.
In addition to its robustness, what's also great about this frame is all the built-in mounting points. You can easily equip it with a rear rack, two water bottles, fenders, and even a top tube bag.
Let's not also forget a tapered head tube that improves stiffness and handling, as well as internally routed cables that reduce clutter.
All in all, this frame is a sturdy, tried and tested option that Cannondale has been refining for years.
Beginner-Friendly Components
Keeping Quick CX 4's price tag in mind, its entry-level components didn't come as a surprise at all.
Namely, this bike sports a low-tier, yet versatile Shimano Tourney groupset that offers a total of 21 gears.
It's suitable for riding on all types of roads, including smooth city streets and gravel routes, but you might find yourself spinning out on downhills if you're rushing to get home.
Similarly, the Promax mechanical disc brakes are powerful and robust, but there's nothing spectacular about them.
They'll easily slow you down and bring you to a stop whenever you need it, but you might need to adjust them more frequently to avoid rubbing, compared to hydraulic disc brakes.
That said, if you're a beginner and this is your first proper hybrid bike, you'll be more than happy with this setup.
Suspension
Even though Quick CX 4 is exactly half the price of the most expensive model in the range, Quick CX 1, the two bikes have the same fork. That's good news for Quick CX 4.
The SR Suntour NEX-E25 fork has 63mm of travel, which will leave you longing for more if you hit a real MTB trail.
However, on bumpy city streets and hard-packed gravel roads, it will put a smile on your face by absorbing vibrations and making the ride a lot more comfortable.
The only downside is that this fork does not have hydraulic lockout, so you'll have to reach down if you wish to lock it.
Tires
Cannondale Quick CX 4 comes with Vittoria Terreno Dry 700C x 40mm tires. They have a multi-surface tread pattern that helps them roll efficiently both on paved roads and unpaved trails.
Whether you're riding dirt, pavement, or a bike path, you'll have more than enough grip. The only exception is if you take a shortcut down a muddy trail, in which case you might struggle a bit more for control.
The Cannondale DC 4.0 aluminum wheels are not the lightest, but they are quite durable thanks to having double walls and 32 spokes. They'll easily bear the weight of a 300+ lbs. rider.
Women's Model
All Quick CX bikes are available in a women's and unisex version. That's great news for ladies looking for a women-specific bike with a tailored fit.
However, the truth is that the differences between the women's and unisex models are minimal, in this case.
The two only differences are the colors and frame sizes. The women's model comes with a nice-looking blue paint job and is available in three frame sizes (XS, S, M).
Therefore, unless you're shorter than 5'2″ and you like the unisex model better, feel free to get it even though you're a woman. Otherwise, go for the women's XS frame size as it fits riders 4'10" – 5'3″ tall.
Looking for more hybrid bikes? Take a look at our list of the best hybrid bikes for the money.
Other Models
Even though Cannondale Quick CX 4 is a good bike that offers decent value for the money, it won't fit every rider's needs.
If that's the case with you, check out the other Quick CX models as well. They might meet your needs better.
Cannondale Quick CX 1 — The best-equipped and most expensive model with a 1×12 drivetrain. Ideal for intermediate riders.
Cannondale Quick CX 2 — A slightly more affordable model with 18 gears and hydraulic disc brakes. Great for beginners and fitness enthusiasts.
Cannondale Quick CX 3 — An affordable option with a 2×8 drivetrain, hydraulic disc brakes. Good for beginners looking for better brakes and lighter parts.
Final Thoughts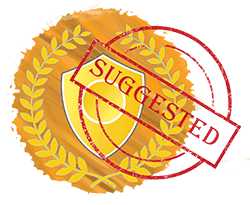 It would be very easy to sum up this review by listing all the things that Quick CX 4 could do better. But that would not be realistic.
Cannondale went the extra mile to pack this bike with as many features as the $735 price tag allows.
Even though the Shimano Tourney groupset is the cheapest you can get, it's still Shimano. The same goes for the disc brakes—they're mechanic but they're much better than V-brakes.
So if you're a beginner and you want a reliable and inexpensive hybrid bike to go on rides with your spouse, kids, friends, lose weight, or even commute to work, we say you shouldn't hesitate to bite the bullet and get Cannondale Quick CX 4.
Cannondale Quick CX 4
$735