Liv Tempt is a beginner and wallet-friendly hardtail mountain bike ideal for conquering singletracks or completing your daily commute.
Your first mountain bike should be neither complicated nor expensive and fancy. A reliable hardtail trail bike is all you need to learn the ropes of mountain biking and pick up a new hobby.
Liv Tempt is a women-specific hardtail trail bike that fits all the given criteria. It's lightweight, durable, affordable, and built to meet the needs of beginners and aspiring mountain bikers.
Learn the nitty-gritty details in our Liv Tempt review below.
Main Specs & Highlights
Liv Tempt is an aluminum short-travel trail bike available in several builds that are suitable for different levels of riders.
No matter if you are a complete MTB beginner or you want to upgrade to a mid-range(ish) mountain bike to ride more seriously, the Liv Tempt lineup is a good place to start your search.
See More: Review of Liv Bikes
Here are some of the main specs you should know about:
MSRP: $580 – $1,350
Frame: ALUXX aluminum frame
Suspension: 80 – 100 mm travel fork
Wheel size: 27.5 or 29
Tire dimension: 2.4″
Brakes: Mechanical or hydraulic disc brakes
Additional highlights include:
Dropper post compatible
2.4″ tire clearance
1x or 2x compatible
Integrated mounts
Women-specific geometry and design
Internal cable routing
As you can see, Liv Tempt hardtail mountain bike provides excellent features despite the low price tags.
Let's take a closer look at some of the main components and features below!
Full Review
---
Frame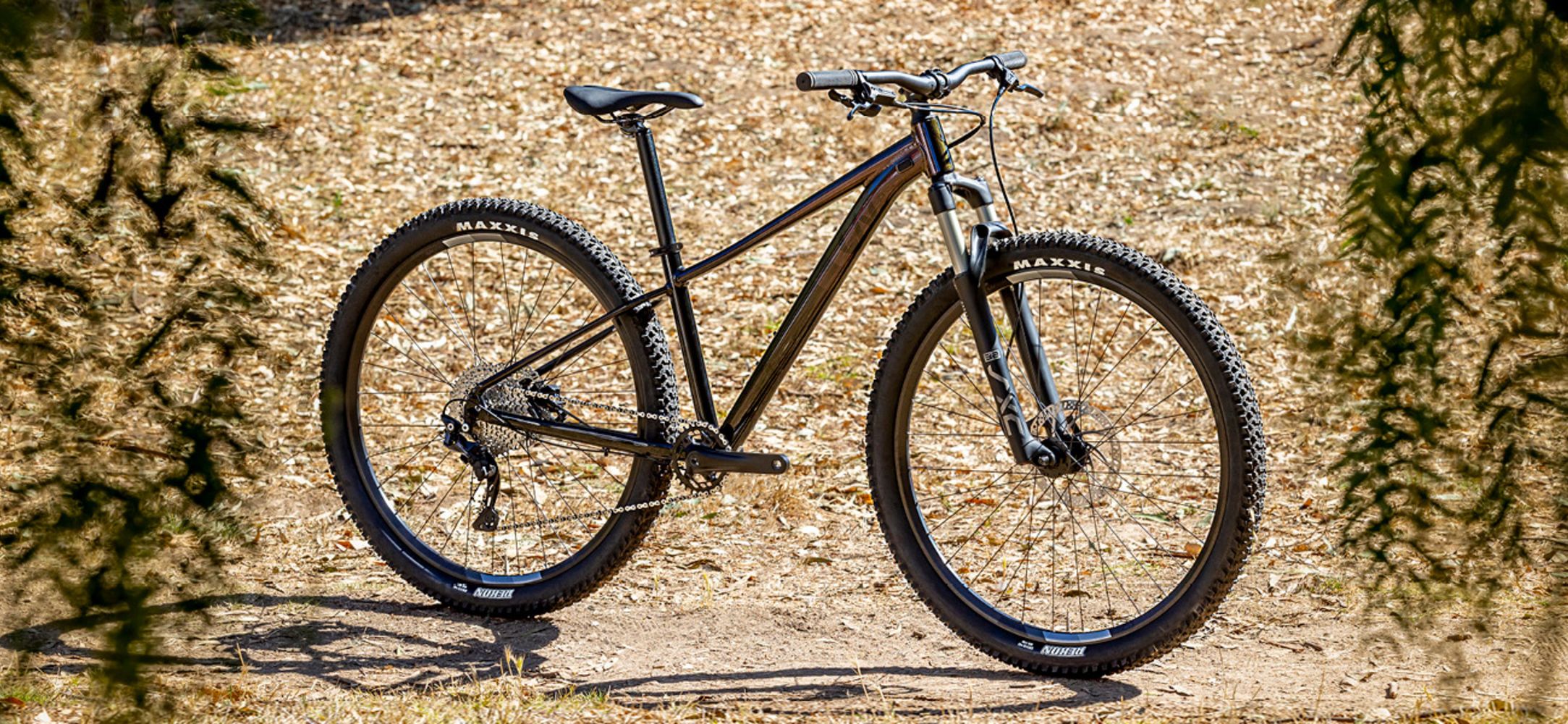 Liv Tempt's frame is made from Giant's renowned ALUXX grade aluminum alloy. It's known for its combination of strength, durability, and low weight, all of which are features you want on a mountain bike.
It has a low standover height, and it was designed with Liv's 3F philosophy in mind — Fit, Form, and Function. Therefore, it promises to maximize women's muscle performance and efficiency.
The Tempt frame is equipped with numerous mounts that allow you to fit it with a rear rack, fenders, a kickstand, and one water bottle cage. You might want to do this if you plan to use this bike for commuting.
Last but not least, this frame is also dropper post compatible and has internal cable routing that keeps the appearance sleek and prevents the cables from rattling as you ride the trails.
Related: Dropper Posts Explained
Looking for more mountain bikes oriented for women? Take a look at our overview of Juliana Bikes.
Suspension Fork
In accordance with Liv's 3F design approach, the Tempt trail bikes have either 80mm or 100mm of front suspension travel, depending on the frame size.
This way, every rider gets the optimal amount of travel that improves performance and comfort but doesn't negatively affect the fit and control.
The two more expensive models have Giant's proprietary SXC32 forks with air springs, whereas the remaining two models get SR Suntour's coil forks.
However, all models have hydraulic lockout and rebound adjustment, so you can tune the fork based on your weight and riding style.
Even though these are inexpensive suspension forks, they'll get the job done for beginners and intermediate riders who intend to ride on light trails and bumpy dirt roads.
Components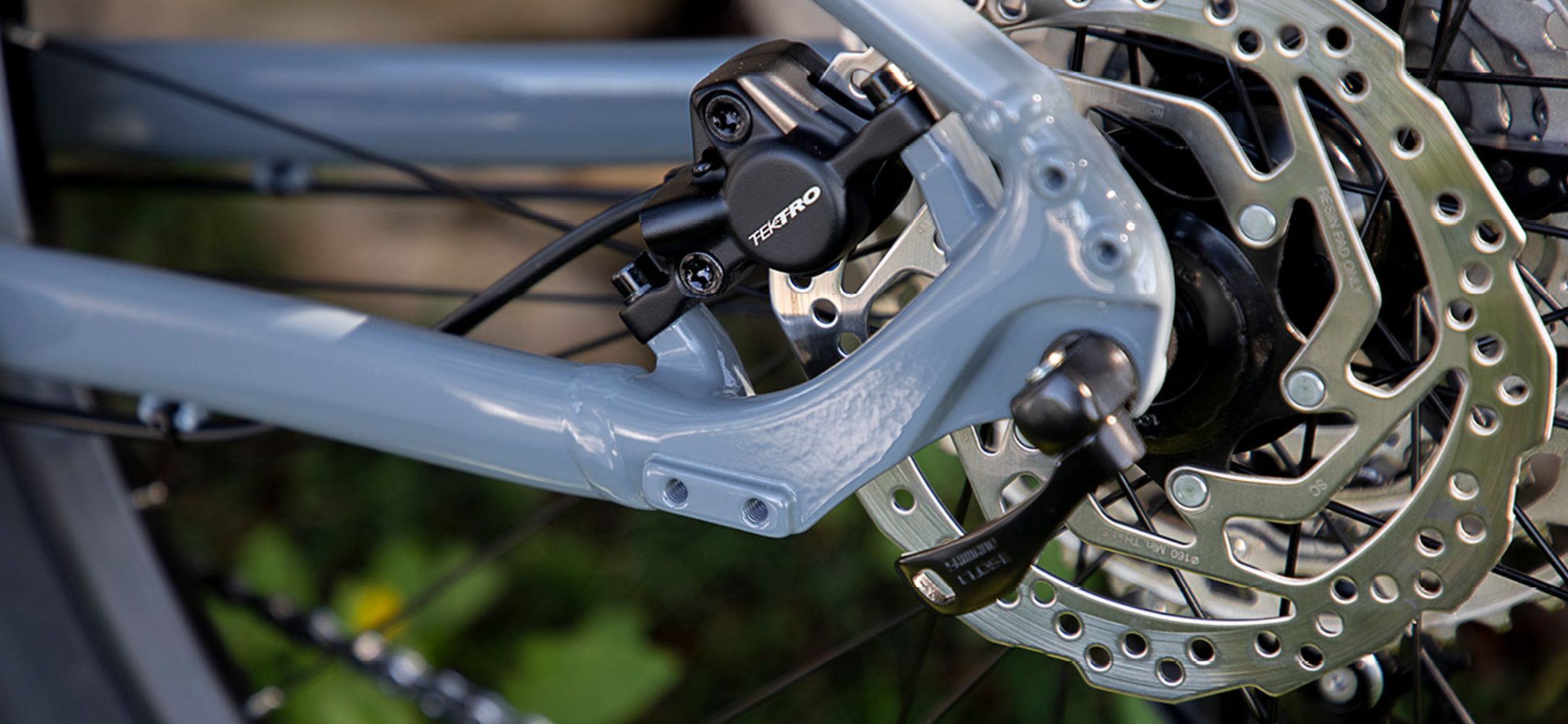 At the moment, the Liv Tempt series is available in four unique builds that share the same platform but come with different quality classes of components.
The lineup includes both 1x and 2x setups, as well as Shimano and MicroSHIFT groupsets.
Liv Tempt 0: Shimano Deore 1×12
Liv Tempt 1: Shimano Deore 1×10
Tempt 2: MicroSHIFT Advent 1×9
Tempt 3: MicroSHIFT 2×7
All of these drivetrain configurations and groupsets are pretty standard in this price category. MicroSHIFT is becoming a more and more popular budget component manufacturer nowadays, so we're not surprised to see it here. On the other hand, the Shimano Deore 1×12 groupset is basically the most you can get at this price from any brand.
When it comes to the brakes, the three more expensive builds boast Tektro hydraulic disc brakes, whereas the least expensive option comes with Tektro mechanical brakes.
Related: Bike Brakes Explained
This is to be expected, as it's almost impossible to include hydraulic disc brakes on a $580 bike without being at a loss. Either way, you'll get ample stopping power and decent modularity on steep descents and in wet weather. But don't expect miracles.
Wheels & Tires
As a women-specific cycling brand, Liv's mission is to make bicycles that would fit every female cyclist like a glove. That's why the Tempt comes with 27.5″ or 29″ wheel options, depending on the frame size.
Namely, 27.5″ wheels are available on XS, S, and M frame sizes, whereas larger 29″ wheels come with S, M, and L frame sizes. Therefore, you can choose which diameter fits your needs better based on your height and your style of riding.
The Liv Tempt frame has enough clearance for 2.4″ tire, which is what the two most expensive builds come with. The other two budget-friendly models have 2.2″ tires, so you have the option to upgrade to a wider rubber in the future.
Regardless, the double-wall aluminum rims are durable and well-built, whereas the tires are knobby and provide more than enough traction in wet and dry riding conditions.
Liv Tempt Sizing
Liv Tempt is available in four frame sizes and with two wheel size options. With that in mind, the bike is suitable for female riders 4'11" to 5'11" tall, which is a pretty wide range that includes most women out there.
Check out the size chart below to find your ideal size:
XS (27.5″):

4'11"

–

5'4"

S (27.5″):

5'2"

–

5'7"

S (29″):

5'2"

–

5'7"

M (29″):

5'5"

–

5'9"

L (29″):

5'7"

–

5'11"
Final Thoughts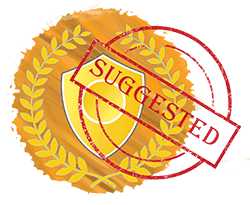 Liv Cycling offers a large variety of mountain bikes for women, and it recently updated its Tempt series.
As we've already mentioned, these are hardtail trail bikes intended for beginners and intermediate riders. Therefore, there's nothing extravagant about them. Except for the gradient paint jobs that look really good.
Despite the entry-level components, Liv Tempt is a safe and smart option for aspiring female mountain bikers who want an affordable and reliable hardtail with proper off-road capabilities.
If that describes your needs and expectations, we highly recommend Liv Tempt. You can use it to explore local trails, ride gravel and dirt roads, or equip it with accessories and use it to complete your daily city commute.