Liv Cycling aspires to put more women on bicycles and the podium by manufacturing high-quality bikes for women, by women.
Part of Best Bike Brands
The fact that cycling is not the most inclusive sport is a hard pill to swallow. But Liv is determined to do something positive about it.
Liv puts female riders first in everything it does, offering a diverse lineup of bikes with geometry and components specifically tailored for women.
Learn more about Liv's mission and its data-driven approach below.
Overview of the Company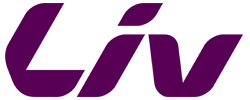 Liv Cycling is Giant's sister company that specializes in manufacturing bicycles specifically designed for female riders.
The company was established by Bonnie Tu, a Giant Group Chairperson, in 2008, after she realized that she was unable to find bikes and gear that fit and performed well for her.
Over the years, Liv became much more than another bike brand. Instead, it set out on a mission to make the sport more inclusive for women at all levels, including professional, amateur, and even corporate.
Liv is now famous for its presence in the elite-level racing world. Its Liv Racing program consists of three distinct professional teams competing across different categories:
Factory Racing
Racing World Team
Racing Collective
Liv women's bikes are data-driven, focusing on Fit, Form, and Function (3F). Every bike is first built as a prototype by utilizing this data and then tested and refined by the company's most experienced professional athletes.
Related: Men's vs Women's Bikes
The result is top-level performing bikes with unique frame sizing, women-friendly components, fine-tuned suspension, and women-specific gear and apparel.
Liv Bikes Lineup
Despite the elaborate R&D, the Liv bikes range includes both affordable and premium models in multiple cycling categories, so anyone can find a bike that fits their needs.
The company's range consists of diverse models in the following popular cycling categories:
Road bikes
Liv Mountain bikes
Gravel & Cyclocross bikes
Electric bikes
Kids' bikes
Below, we'll take a closer look at each of these categories, focusing on different model families that comprise them.
Due to the huge diversity of models and builds, you're likely to find a suitable Liv bike no matter if you're a complete beginner or an aspiring racer.
Liv Road Bikes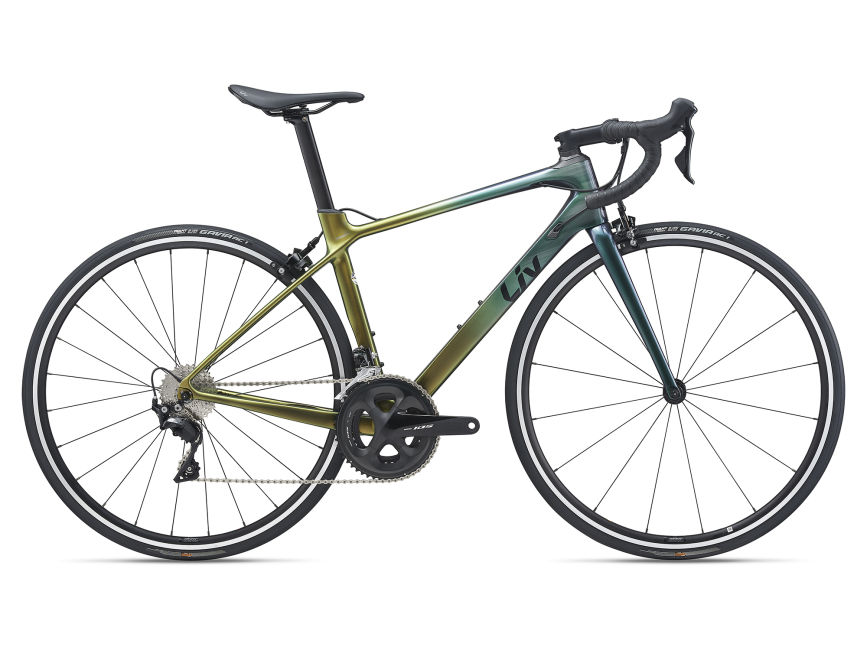 Liv's road bike range consists of roughly a dozen models, including endurance, race, and TT models.
At the moment of writing this review, the brand offers a total of three distinct models to choose from:
Avail (Endurance)
Langma (Race)
Avow (TT)
The price points range wildly, depending on the frame material and the level of components. Beginner riders can get an entry-level Avail model for under $1,000, whereas those with higher expectations can splurge as much as $12,000 on a top-tier Langma Build. Time trialists and triathlon enthusiasts are looking at spending between $3,000 and $4,000 on the Avow model.
Liv's road bikes are built either around budget aluminum or more expensive carbon frames. You may also choose between builds with rim brakes or disc brakes, depending on your needs and preferences.
The bikes boast both SRAM and Shimano components and a long list of Liv Cycling proprietary technologies, such as Advanced-Grade Composite carbon frames, internal seatpost clamp, Overdrive fork steerer, Powercore bottom brackets, and more.
When it comes to the Avow TT bikes, their aero frames were developed in wind tunnels, using Computational Fluid Dynamics, to give each tube maximum aerodynamic performance.
Interestingly, the road section on Liv's website also shows Fitness, Cruiser, City, and Hybrid bikes, which are intended for commuters, recreational riders, and leisure cyclists.
Liv Mountain Bikes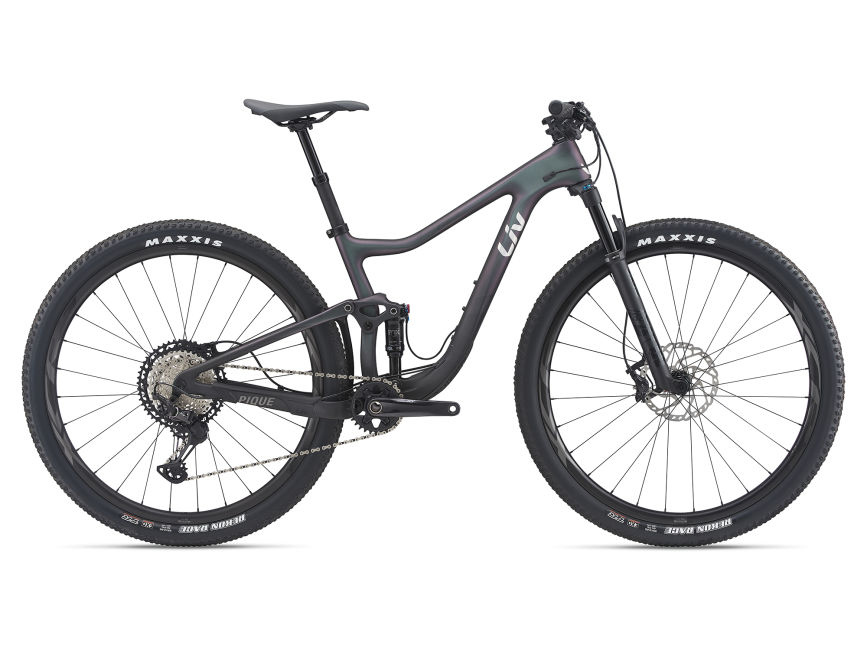 Liv's mountain bike offering is just as rich as its selection of road bikes. There are typically between 10 and 15 models to choose from, including Trail, XC, and recreational mountain bikes.
At this moment, the model families include:
Pique
Intrigue
Embolden
Bliss
STP 26
If you're a beginner looking to ride off the beaten path recreationally, you should consider the Bliss and Tempt models. They sell for around $500 and have front suspension only.
More serious trailblazers can spend up to $6,000+ on one of the other full-suspension Liv mountain bikes with lightweight aluminum or carbon framesets.
Liv Cycling offers fast-paced XC race bikes, versatile short-travel trail bikes, and all-out long-travel enduro and all-mountain models. Therefore, despite your preferred disciplined, you should find something that fits you like a glove.
Most full-suspension Liv mountain bikes come with Maestro suspension that features a four-pivot system with two linkages.
The suspension is fine-tuned to perform best under forces exerted by female riders, who are usually lighter than male riders.
Some models, such as Intrigue, also feature Flip Chip technology that lets you alter geometry ever so slightly and change headtube/seat tube angles and bottom bracket height.
Most MTB Liv women's bikes roll on 29″ or 27.5″ wheels, with the exception of the STP 26 model which has 26″ wheels, making it suitable for shorter riders.
Interested in more female-oriented mountain bikes? Take a look at our review of Juliana Bikes.
Cyclocross & Gravel Bikes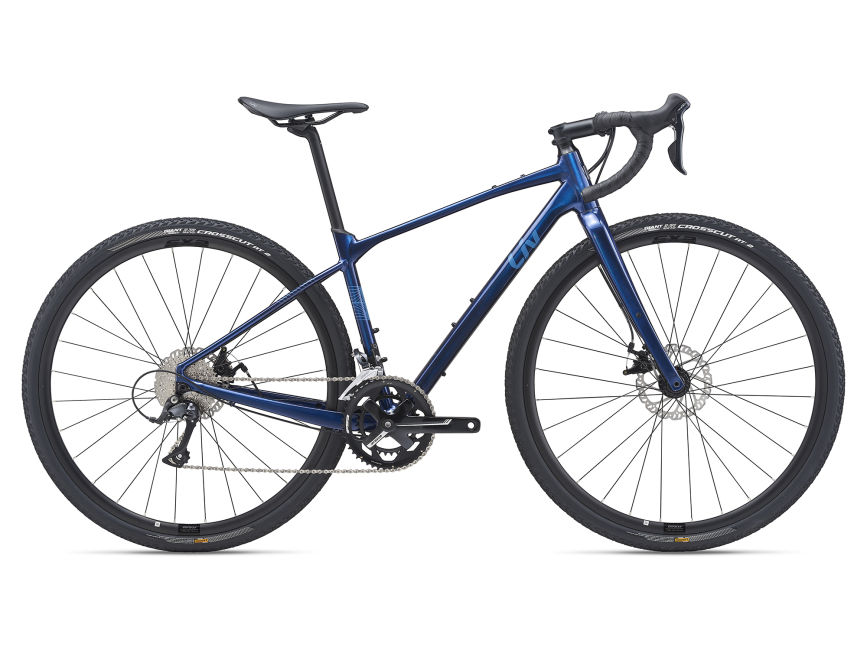 Gravel riding is slowly becoming one of the most popular disciplines in the sport. Cyclocross is following close behind.
Related: Gravel vs Road Bikes
At the moment, there are just two Liv women's bikes in this category to choose from, Brava and Devote.
Liv Brava is a series of race-ready carbon bikes that come outfitted for cyclocross racing but are suitable for gravel as well. Out of the box, these bikes roll on 33mm wheels, but the frame and fork clearance allow for up to 45mm rubber.
Liv Cycling's lineup of gravel and cyclocross bicycles is limited, but breathtaking nonetheless.
On the other hand, Liv Devote leaves no room for speculation when it comes to what it is. These are purebred carbon gravel bikes with 40mm tires and enough clearance to upgrade up to 45mm. If you want to ride gravel group rides or explore off the beaten track for miles and miles, Devote will get you going.
While Brava CX bikes come with carbon frames only, the Devote models are available with both aluminum and carbon frames. As a result, Devote can be purchased for as little as $1,350, whereas Brava comes at a $2,750 minimum.
This category of Liv bikes also includes flat-bar cross bikes, called Rove, which are ideal for recreational or fitness riders. There's a huge diversity in groupsets as well, including entry-level, mid-range, and high-end Shimano and SRAM groups.
Electric Bikes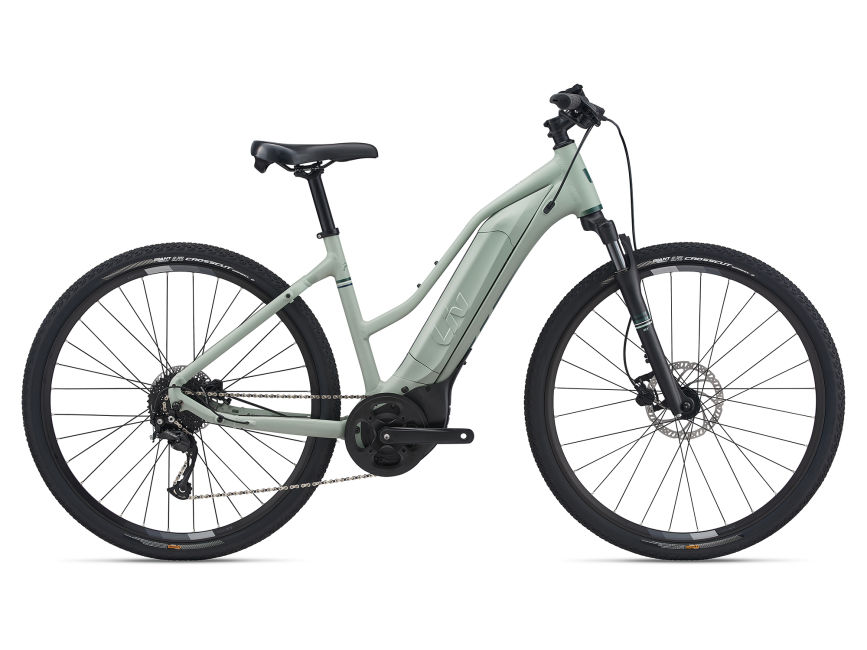 Electric bicycles open up new possibilities. They let you ride faster and further, exploring hilly and scenic routes that used to be out of your reach before.
Liv's selection of e-bikes is pretty impressive, consisting of electric mountain bikes, electric city & fitness bikes, and electric adventure bikes.
If you're still new to the e-biking world, Liv also has numerous guides that will teach you all you need to know about different technologies and techniques.
The electric mountain bike selection consists of three models—Embolden, Tempt, and Intrigue—including both full-suspension and hardtail setups. They're perfect for fearless ladies who seek adventure and excitement but need a helping hand on long climbs and rough terrain.
The city and fitness electric bikes should be the go-to choice for fitness riders or commuters who need more speed or assistance to crush a long ride to work and back home. If you love riding with friends, they'll help you keep up with the fastest in the bunch!
Finally, Liv's electric adventure bikes can explore on- and off-road. Most models also come equipped with accessories such as lights, fenders, and a rear rack. That makes them practical for commuting, grocery shopping, or taking kids to school.
Read More: How to Choose an Electric Bike
All of these e-bikes are powered by Giant's proprietary SyncDrive mid-drive motors and EnergyPak integrated batteries. Depending on the size of the battery, you can expect up to 110 miles of maximum range, which is pretty impressive.
Interested in more? Take a look at Momentum Bikes – it's Giant's sister company too, but focuses on producing electric commuters.
Kids Bikes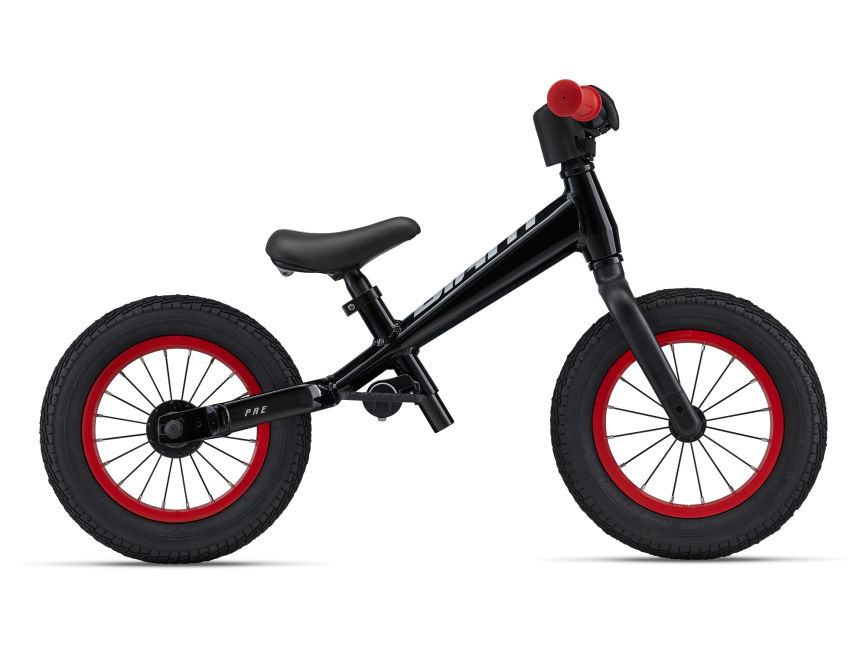 There's no doubt that the best time to learn how to ride a bike and fall in love with cycling is at a young age. Riding a bike gives girls (and boys) more independence and a chance to explore their limits.
Liv Cycling manufactures kids' bikes for all ages, including models with 12″, 16″, 20″, 24″, and even 26″ wheels.
Related: How to Choose Kids Bikes
The rest of the selection is much better and consists of city, cruiser, MTB, hybrid, and cross models. Whichever type of cycling your little diva prefers you'll be able to find something that will put a big smile on her face.
Perhaps most importantly for many parents, Liv bikes for kids are not too expensive either. Most models cost under or around $500, with the exception of the STP 26″ bike that sells for $1,130. So even budget-constrained families will be able to choose something nice.
And remember, lifelong affection for cycling is created early.
See More: Best Kids Bikes
FAQ
Final Thoughts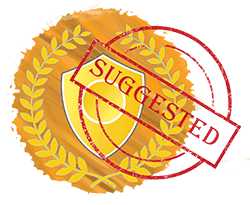 Opinions about women-specific and male-specific bikes and geometry are divided. Some believe all bikes are unisex, others propone the gender-specific point of view.
There's no denying that Liv is doing an important job when it comes to making cycling more inclusive and empowering women to ride bikes for fun or as a profession.
Whatever you believe, Liv's bicycles are actually built by women, for women, and with women. The design is driven by data and feedback from elite female racers, the suspension is fine-tuned for women, and many components are women-specific.
We like what Liv is doing and recommend any woman to consider this option. With all the hard work Liv is doing to give female cyclists a voice, by buying a Liv bike, you are also investing in women.