Giant is by far the biggest and one of the most successful bicycle manufacturers in the world. No matter where you live, you've probably seen or ridden a Giant bicycle at some point in your life.
Part of Best Bike Brands
Giant is a Taiwanese bicycle brand that's generally recognized as the world's largest manufacturer. The company's headquarters are located in Taiwan, but it has facilities in China, the Netherlands, and Hungary as well.
Part of Giant's success lies in the fact that it makes all types of bicycles for all forms of riding and different surfaces.
On top of that, the brand does not shy away from any price range, so you can get an entry-level, mid-range, or high-end specced model.
Giant bikes are the go-to choice for beginners around the world, as well as for Pro Tour teams competing in Grand Tour races such as Tour de France.
Let's take a closer look at the company's history, the lineup of bikes, technologies, and answer any other questions you might have.
Jump to Road | Mountain | Gravel | Kids | Electric
About Giant Bicycles

Giant Bicycles was established in 1972 in Taiwan by King Liu and several close friends and business partners. At first, Giant manufactured bicycles for other brands, to be sold exclusively under other brand labels. Schwinn was its biggest customer for a long time.
Everything changed in 1987 when the partnership with Schwinn ended and Giant went on to produce bicycles under its own label. Obviously, that was the right move to make as today the company has global dominion.
Giant makes its bicycles using different materials, including aluminum and carbon, but all of its frames are manufactured in-house.
Apart from producing complete bicycles, the brand also makes its own equipment and components, such as wheels, shoes, helmets, GPS computers, apparel, service gear… you name it.
In addition to making its own bikes, Giant also builds frames for numerous other major brands, such as Trek, Scott, Colnago, and others.
In 2011, Giant was one of the first brands to separate its women-specific bicycles into a unique brand called Liv. Liv Bikes lives on to this day, supplying women with beginner-friendly and race-ready machines.
Below is a low down on some of the most popular types of bikes you can find in Giant's lineup.
The Giant Lineup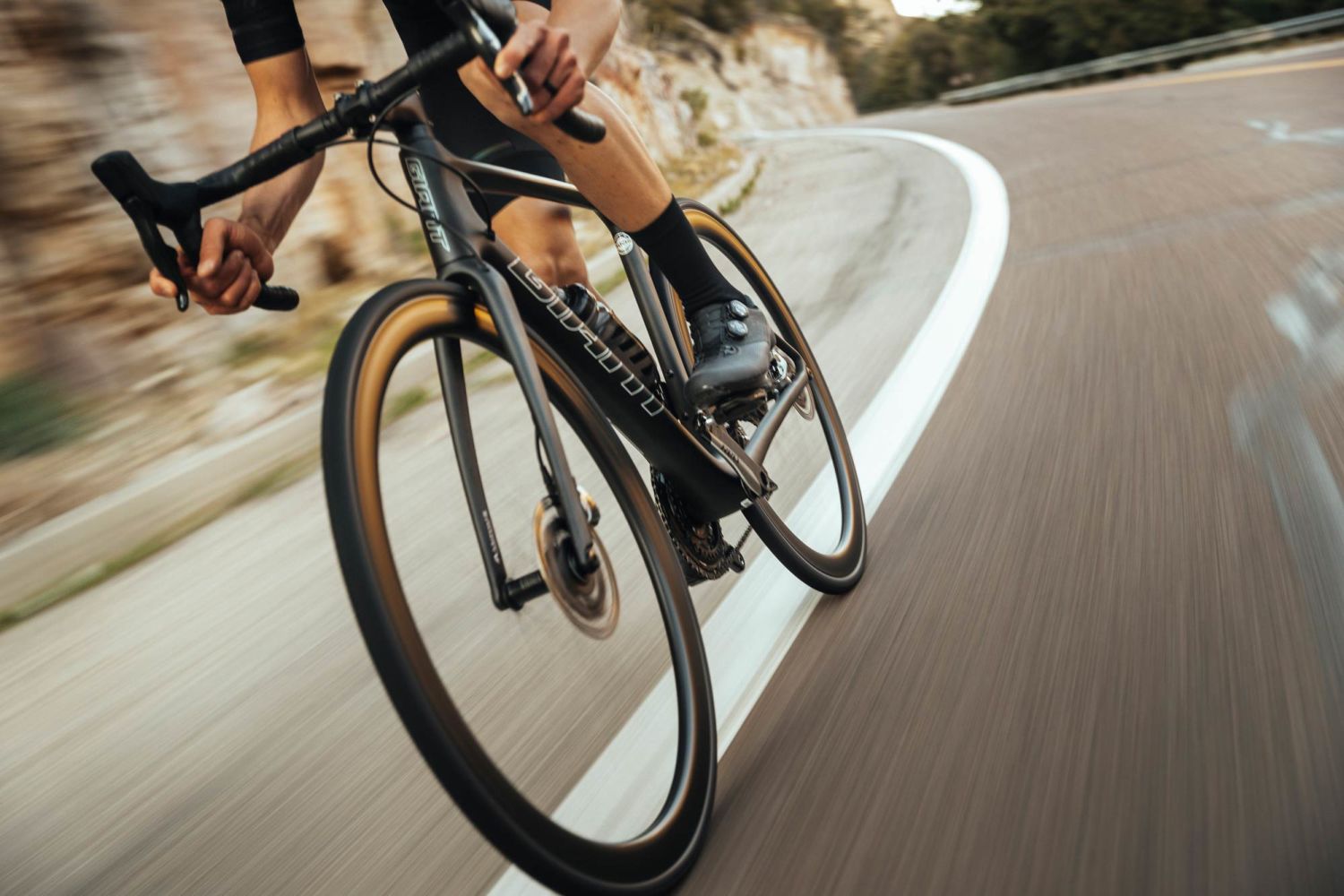 Giant's complete bicycle lineup is absolutely massive. Listing every model it makes and writing a short description would take a lot of time and thousands of words.
Trying to be as concise as possible, it would suffice to say that no matter what kind of a bicycle you're looking for—Giant has it!
At the moment, the company's offering can be roughly divided into five main categories:
Road Bikes
Mountain Bikes
Cross & Gravel Bikes
Electric Bikes
Kids' Bikes
Of course, each category consists of several subcategories, and each subcategory often hides a large number of models to choose from.
The beauty of Giant bikes is that it doesn't discriminate against any type of riding. No matter if you're buying your first cheap bike for casual weekend riding or you're looking to win more professional races, you'll find something in its lineup.
Road Bikes
Giant's Road Bikes category consists of all types of bicycles intended to be ridden on paved roads. Therefore, it doesn't include only performance road bikes, but also fitness, city, hybrid, folding, and cruiser bikes.
Some of the most popular race road bikes include Contend, Propel, TCR, and Defy. These include models made from carbon and aluminum, equipped with different levels of Shimano's and SRAM's groupsets. The Road category also features Trinity TT bikes intended for triathlon and time trial racing.
Related: Best Road Bikes For 2021
Giant's hybrid, city, and fitness bicycles are exceptionally popular and ridden around the world. These categories typically include entry-level and mid-range models made with aluminum frames, but there are some more advanced carbon models as well. Some popular series include Escape, Fastroad, and Cypress.
What's interesting is that all Giant road bikes are split into different build levels, depending on the price point and components, labeled Advanced, Advanced Pro, Advanced Pro Disc, and SL.
Some advanced technologies that you can see on these road bikes include Advanced Composite Carbon Frames, Aerosystem Shaping Technology, Overdrive Technology, disc brakes, aero cockpits, and Powercore oversized bottom brackets.
Related: Best Road Bike Brands
If you pay top dollar for a Giant road bike, you'll get a piece of art that's capable of some serious results on the open roads.
Mountain Bikes
Similar to the selection of road bikes, Giant's Mountain Bike category has a little bit of something for everyone. From steep, technical trails to fast and flowy singletracks, you're likely to find what you're looking for here.
The gigantic MTB category consists of a large number of subcategories, such as:
Enduro
Fat Bike
Recreation
Trail
XC
Full-Suspension
Hardtail
Rigid
In addition to these subtypes, Giant's MTB offering also includes 29ers, 27.5ers, and 26ers; as well as bikes with carbon or aluminum frames. There are even a few e-bikes that you can choose from.
Some of the most advanced model lines are Anthem, XTC, Trance, Stance, and Reign models. Many of these models feature more affordable and high-end versions suitable for amateurs or professional riders.
Consider Also: Liv Tempt
Some highlights that you can expect your premium Giant mountain bike to come with are technologies such as Overdrive headtubes, Advanced-Grade Composite frames, Maestro Suspension technology, Trunion mounts, Powercore bottom brackets, Boost axles, and more.
However, one of the most beautiful things about Giant mountain bikes is that the brand also caters to the needs of recreational riders. Budget models such as ATX or Talon are often the first bikes people get that make them fall in love with cycling and upgrade to something better.
For more mountain bikes, see our collection of the best mountain bike brands.
Gravel & Cyclocross Bikes
Unsurprisingly, Giant did not stay immune to the gravel virus that took over the cycling world, nor did it want to. It entered the gravel market with a bang, riding on some breathtaking models such as Revolt, TCX, Toughroad, and Roam.
This category includes bikes intended for gravel and cyclocross riding, as well as comfort, adventure, and trekking models. If you want to ride the road less traveled or test your legs on multi-day touring and bikepacking adventures, this is the category you should focus on.
What's interesting is that Giant doesn't make any gravel bikes with 650B wheels. At the moment of writing this review, there were only 700C and 26″ models.
Toughroad is possibly our favorite model, as it comes equipped with front and rear racks that can take your panniers on a multi-day or a year-long adventure. However, if you're looking for more performance-oriented gravel grinders, we recommend the TCX or Revolt models.
Related: What Are the Best Gravel Bikes?
The lineup also consists of a few e-bike models that will allow you to go further and explore more. They come with high-quality mid-drive Giant's proprietary SyncDrive motors and integrated battery packs that will assist you up to 28 mph.
If you can't decide which road to take and you want to ride them all, a gravel bike is a way to go.
Kids' Bikes
Most people fall in love with cycling very early, riding fun and simple kids' bikes like the ones made by Giant. Riding a bike is one of the fondest memories most kids have while growing up, so it's a good idea to make those memories on a bike designed especially for kids' tiny hands, legs, and bodies.
The child-friendly lineup consists of a large number of bicycles suitable for tiny riders of all ages. Toddlers and learners get to ride simple 12″ balance bikes, whereas older kids get to choose from larger 16″, 20″, 24″, or 26″ pedal bikes.
Contrary to what some believe, kids' bikes should not be made with cheap parts. They should be just as capable as bikes for adults, just smaller in size. That's why Giant also includes high-performance hardtail and full-suspension mountain bikes, as well as kids' road bikes. Of course, most models are affordable, costing around or much less than $500.
Giant's kids' bikes not only work well but they also look attractive and cute, which is just as important. Most models are available in several bright colors, suitable for girls and boys alike.
See our guides on how to choose kids' bikes and on choosing the right size for a kid's bike.
E-Bikes
Electric bicycles are becoming more and more popular as we speak, so Giant is making sure to offer an electrified model for every type of rider out there.
Namely, the biggest bike brand in the world manufactures electric road bikes, trekking and gravel e-bikes, electric mountain bikes, and lifestyle e-bikes. In total, there are around a dozen models to choose from, which is not too impressive, but it's pretty decent.
Some popular models of Giant e-bikes that you should consider include Road E+ Pro, Revolt E+ Pro, Stance E+, and Roam E+.
Even though all of these e-bikes are different and suit different needs, they have one thing in common: Giant's proprietary SyncDrive mid-drive motors and integrated batteries that ensure a long pedal-assist range.
Other advanced technologies include the Smart Assist ride experience, EnergyPak battery systems, fast chargers, a user-friendly command center, and a dedicated app to control your e-bike.
In addition to its brand-name models, Giant also owns Momentum, a sister company that specializes in lifestyle electric and non-electric bikes. So if you're into everyday lifestyle cycling, consider Vida E+, Transcend E+, and Lafree E+ models.
All in all, Giant's lineup of electric bicycles does not disappoint. These are fun, capable, and mostly affordable two-wheelers that will help you cover longer distances, make short work of steep hills, and keep you out of your car more often than before.
FAQ
Our Thoughts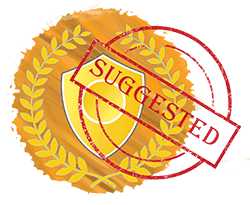 Giant definitely lives up to its name, being the largest manufacturer of bicycles in the world. Even though quantity is clearly important to this Taiwanese brand, it definitely doesn't neglect quality either.
There are no secrets as to why Giant became so successful. Rather than focusing on one cycling niche, it decided to become a cycling octopus with its tentacles wrapped around every existing cycling category.
Even though its bikes lose some of their "exclusivity" because of that, there's no doubt that they are some of the top choices available on the market today.