If you're looking for a mountain bike that will give you comfort and speed and is amazing value for money. Look no further than the Giant Talon 2.
Great mountain bikes don't have to cost a fortune, and Giant has proven that with Giant Talon 2. Coming in at $750, this is the perfect mountain bike for beginners.
Over 15 million bikes are sold in the US each year. Should the Giant Talon 2 be your next bike?
Let's dive into it in our Giant Talon 2 review!

Main Specifications
Giant Talon 2 comes as a full bike that is ready to ride.
Related: Full review of Giant Bikes
It's surprisingly equipped for the price you're paying for this bike:
Frame: ALUXX-Grade Aluminum Disc
Fork: SR Suntour XCM30, QR, alloy steerer 80mm/100mm
Cassette: Shimano Deore HG200, 11×32
Rear Derailleur: Shimano Altus M2000
Front Derailleur: Shimano Altus M2000
Number of Gears: 2X9 = 18 Total Gears
Brakes: Tektro TDK143, hydraulic, Tektro rotors
Rims: Giant GX03V 29 or 27.5, alloy, double wall
Tires: Kenda Booster 27.5 or 29×2.2″, wire bead
The Frame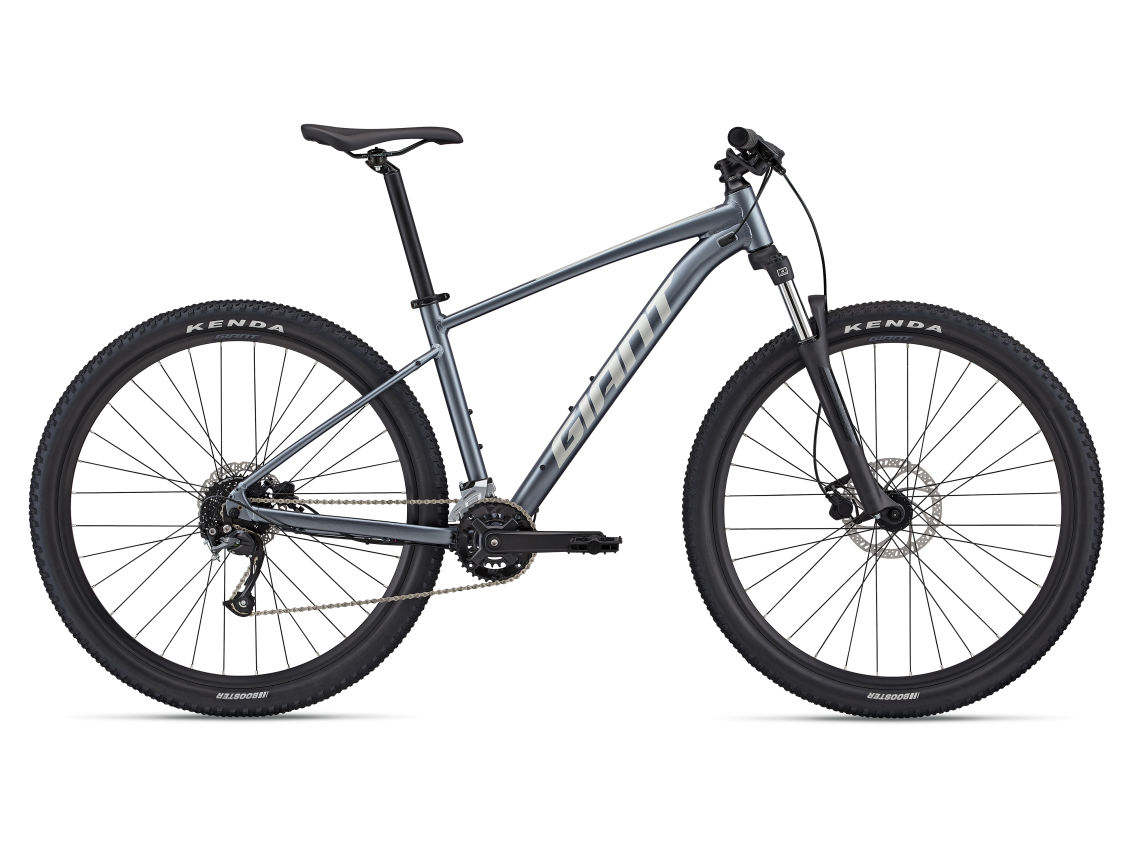 All great bikes start with an excellent frame, and the Giant Talon 2 has definitely got a great base for its components.
The ALUXX grade aluminum frame is Giant's own creation. They are the world leaders when it comes to aluminum bike production, and it shows here with the smooth welds and beautiful but simple paint job.
The geometry is relaxed, and it has been designed for all-day riding and also to feel agile and nimble. You can tell they have prioritized comfort with the low-slung rear and tall headtube.
Tires-wise there are two options. Smaller models get 27.5" wheels and larger models sport 29" wheels.
Another great feature of this frame is the internal routing of the cables making it look super clean.

The Components
When it comes to gearing, the Giant Talon 2 is equipped with Shimano components. Shimano is the industry leader when it comes to bike gearing.
The bike uses Shimano Altus M2020 components, which is a 2×9 groupset. It offers a range of gears with a double chainring on the front and an 11-32 tooth cassette on the rear.
This will give you plenty of low gears for climbing and lots of high gears for descending.
The Giant Talon 2 is also equipped with disc brakes. These will provide you with plenty of stopping power and help give you confidence on steep descents and rough ground.
On bikes of this price, you would typically expect mechanical brakes, which are operated by cables, but the Talon 2 comes with hydraulic disc brakes which use fluid instead, making them even more powerful, and they will require much less maintenance.

The Suspension
Giant has paired this frame up with the SR Suntour XCM30 suspension fork. These Suntour forks are one of the most popular sets on the market. They will give the bike excellent rebound on the bumps and rough terrain, making getting over obstacles much easier than a bike with a rigid fork.
The suspension itself is entry-level, but it still has some nice features, such as a lockout, so when you get onto the road, you're able to switch the bike to rigid to make it more efficient.
You also get a preload so you can dial in the suspension for your weight to be more or less responsive when you're riding.
Learn more: How Does Mountain Bike Suspension Work?
One thing that impressed us is that depending on what size bike you get, whether it has 27.5" wheels or 29" wheels, you get either 80mm (27,5") rebound or 100mm rebound (29"). It shows Giant has thought about making the bike a performer no matter what height and size you use.
Related: Best Hardtail Mountain Bikes

Other Models
But that's not all. Giant offers other models in the Talon series:
Giant Talon 0 – Giant Talon 0 is the most equipped Talon on offer. It comes with a 1×12 speed groupset, uprated suspension, and with a beautiful gloss blue finish. Compared to the Talon 2, it is better but does cost a lot more.
Giant Talon 1 – Giant Talon 1 is the runner-up in the Giant Talon lineup. It comes with a 1×10 speed groupset, and uprated suspension.
Giant Talon 3 – Giant Talon 3 is the model below the Talon 2 and has a lesser groupset and less advanced suspension but the same wheels. Although cheaper than the Talon 2, we believe the 2 is the better option for a little extra money as the gearing is much better.
Giant Talon 4 – Giant Talon 4 is a couple of models below the Talon 2. It's a bit cheaper but has a less groupset, lesser suspension, and also doesn't have those lovely hydraulic disc brakes, so your brakes won't be as good on this bike.
Giant Talon E+ Sport – The Talon E+ Sport is the electric version of the Talon, and it is loaded with high-spec components and looks completely different, sporting a Yamaha motor concealed in that matt black frame.
FAQ
Final Thoughts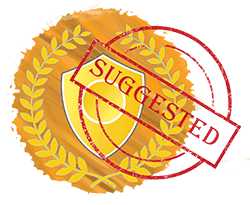 Giant Talon 2 is a great choice for people who are looking for a way to include cycling in their life. It looks great, can perform, and is great value for money.
Giant Talon 2 suits beginner or amateur cyclists and is perfect for learning off-road riding if you haven't done it before.
This bike is a great all-rounder and will be a very comfortable bike to ride. The best thing about this bike and the reason to buy it is the incredible price.
There are no comments yet, add one below.