All-City Space Horse is a versatile bike that has the ability to let you ride anywhere you'd like.
The All-City Space Horse is a gravel bike that everyone is talking about. It's practical, reliable, and sleek looking.
But more importantly, Space Horse is making waves in the gravel worlds, and honestly, it's easy to see why. It's the perfect bike for adventure cycling and bikepacking and has so much to offer.
In this article, we'll tell you all about it in our All-City Space Horse review.
Main Specifications
The All-City Space Horse has a relaxed geometry, and not only can it ride fast, but it's extremely comfortable and the kind of bike you can ride all day.
Related: Full Overview of All-City Bikes
The All-City Space Horse is made of 612 Steel Tubing, which not only is super strong but makes the ride incredibly comfortable.
The bike also is fully equipped with a Shimano Tiagra groupset, Tektro Brakes, and the ability to use 650 or 700c tires, depending on what kind of riding you're doing. Here are the other key specs:
Frame: 612 Select Steel Tubing
Fork: 612 Select Steel. All-City Signature Fork End
Seatpost Clamp: All-City short collar
Headset: Cane Creek 40 Series
Front Derailleur: Shimano Tiagra 4700
Rear Derailleur: Shimano Tiagra 4700
Cassette: SunRace 11-speed, 11/32t
Brakes: Tektro MD-C550 Mechanical
Shifters: Shimano Tiagra 4700
Rims: WTB ST i19
Front and Rear Hub: Novatec 981/982 Hubs
Tires: Vee Speedster 700c x 40c
Frame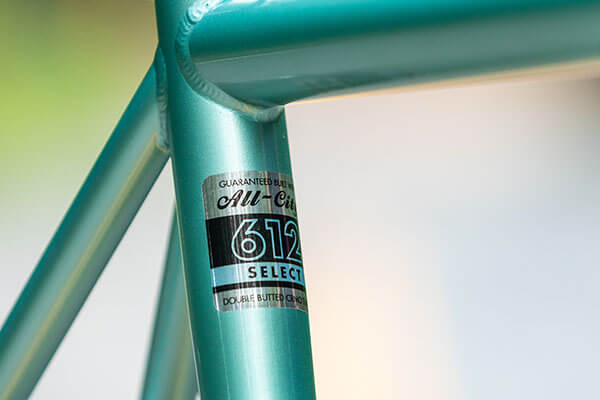 All-City Space Horse has a select 612 Steel frame. Riding steel isn't like riding aluminum or carbon. It's very forgiving and silky smooth to ride, it's great at keeping you riding all day, especially on those bumpy trails.
It's called 612 tubing because that's the area code where All-City created their famous 4130 double-butted Chromoly Steel. Not only does the frame perform it also looks excellent in a light green base and dark green detailing.
All-City has done a great job combining modern technology with classic design on the Space Horse, and it's not often you see such excellent craftsmanship.
The cables are run externally on the outside of the frame, making maintenance very easy and giving it a classic look. Finding modern bikes with external run cables is challenging these days but very sought after.
The geometry is made for all-day comfort, and you will find riding this bike easy for your long-distance rides. With those drops, you also have the ability to get sleek and aerodynamic too.
Components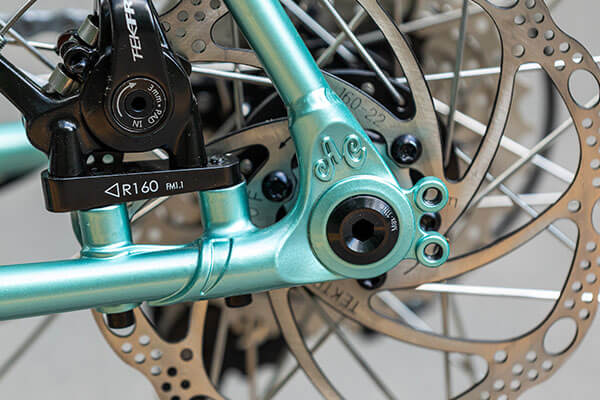 All-City Space Horse runs a Shimano Tiagra groupset. It's an excellent groupset that has become a go-to for many gravel bikes and road racing bikes. It offers a double chainring at the front and a medium sized ten speed cassette at the rear, giving you 20 gears to choose from in total.
Shimano Tiagra groupset is known for silky smooth shifting and excellent reliability. It's one of Shimano's mid-range groupsets and is used on many gravel and road bikes. It gives you the best of both worlds functionality and also performance.
Learn more: Bike Groupsets
Tektro MD-C550 disc brakes will come in handy for off-road riding and riding in poor conditions. They are much more powerful than rim brakes and require less maintenance. These are mechanical, and although they are not as strong as the hydraulic disc brakes, they still provide plenty of power.
The bike uses WTB STi19 rims paired with Novatec Hubs. These can be used for a tubeless setup and are a strong set of wheels that are very light.
The All-City Space Horse comes with 700c x 40c tires. These are huge and perfect for gravel riding and also pretty efficient on the roads. They make the ride silky smooth and take all the bumps out of the road. If you are looking for bigger tires, the frame has clearance for 45c on the 700c wheels, or if you drop the wheel size to 650b, you can get 47c tires in.
The All-City Space Horse GRX
The Space Horse also comes in another option of a GRX model. This means instead of the Tiagra groupset you get this bike with a Shimano GRX groupset. GRX is another Shimano groupset that is used on gravel bikes. It's made to have a wide range of gearing that can go very low for those steep climbs and take on super rough terrain.
Consider also: All-City Gorilla Monsoon
Not only is the shifting silky smooth, but you also get Shimano's excellent reliability. This bike comes with hydraulic disc brakes for extra stopping power, and they self-adjust as the pads wear down.
Frame Sizes
The Space Horse comes in various sizes to suit different heights and body shapes. Here's what sizes you will find them in.
You have plenty of options to choose from, and although All-City doesn't offer a sizing chart themselves, you have plenty of options to adjust it further with a very flexible saddle height, and the stem is very easy to change.
We recommend using the top tube measurement to get the correct size for you, and if you are between, typically, most go for the smaller size. The maximum weight limit of this bike is 300lbs, and that includes luggage. It's a high limit and will work for many different types of riders.
The Final Verdict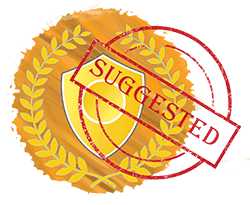 The All-City Space Horse is an excellent bike and has a lot to offer anyone who decides to buy one. It's a very versatile bike that is going to be effective on the road and also has a lot of ability on the gravel.
All-City Space Horse has the ability to go very long distances and be extremely comfortable. It has all the mounts you will ever need, is incredibly strong, and will excel at most terrains.
If you are looking for an excellent all-rounder, the All-City Space Horse is the bike for you.
There are no comments yet, add one below.