The All-City Gorilla Monsoon is a versatile gravel bike that has thrown the rule book out. With massive tire clearances and a durable frame, you're in for an adventure with this bike!
Did you know that sales of gravel bikes rose 109% over two years so for anyone thinking they're a fad… they're here to stay!
In this All-City Gorilla Monsoon review, we'll be considering if this gravel bike, should be your next.
It certainly has a few different things to offer to the market so let's take a look.
Main Specs
The All-City Gorilla Monsoon comes with a steel frame, making it far more versatile than the majority of other gravel bikes on the market.
With a massive tire clearance for up to 700c x 42mm or 650b x 2.4in rubber, the Gorilla Monsoon is a true cross bike.
The All-City Gorilla Monsoon GRX is kitted up with Shimano's Dedicated groupset, Shimano GRX 1×11.
Here are the other key specs:
Frame: 612 Select Chromoly steel
Fork: 612 Select Chromoly Steel. All-City signature fork end
Seatpost Clamp: All-City short collar
Headset: Cane Creek 40 Series
Rear Derailleur: Shimano GRX RX810
Cassette: SunRace 11-speed, 11/42t
Brakes: Shimano GRX RX810
Shifters: Shimano GRX RX810
Front and Rear Hub: All-City Go-Devil 32h
Tires: WTB Riddler, 27.5 x 2.4″, TCS Light/Fast
Trusty Steel Frame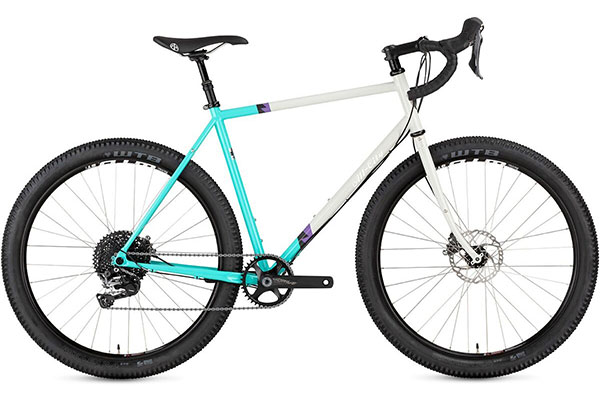 The All-City Gorilla Monsoon's frame uses 612 Chromoly tubing to finish off its double-butted for the down, top, and seat tubes.
The double-butted aspect plays a large part in the comfort of the ride. The steel frame provides a perfect blend of stiffness and comfort to give you a smooth ride.
Though not the most important thing to everybody, the frame is a looker too!
Cabling is external, which is a bit of shame with the trend of internal cabling. All-City does keep things looking sharp though as the cabling is held in place using zip-ties, which means it won't snag on anything.
All-City has put a lot of thought into the design of the Gorilla Monsoon, with smooth welding throughout and the paintjob has been finished brilliantly.
The attention to detail doesn't stop there, there are AC logos on the rear dropouts and fork ends. It does give the bike that premium feel.
As for the geometry, you should find the Gorilla Monsoon to be a relaxed fit, so ideal for long days in the saddle.
Having said that, you can still get down on the drops comfortably to achieve a more aero position.
You will find yourself in a slightly forward position, that's something I'm a fan of as it allows you to put some more power down into the pedals.
Dedicated Gravel Components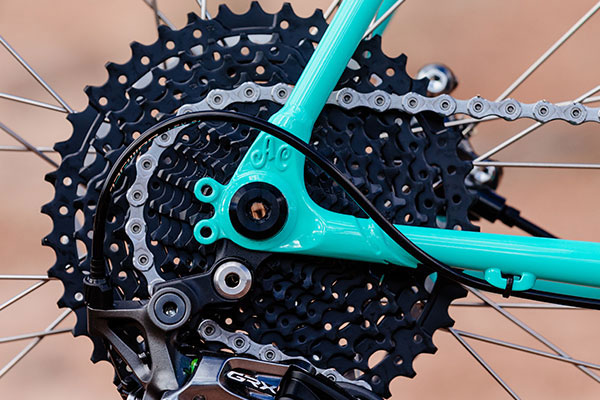 The Gorilla Monsoon comes with a Shimano GRX 1×11 groupset.
We are seeing an increasing number of gravel bike manufacturers (and MTBs!) favoring the single gearing ring on the front.
The reason for this is that it makes changing gears much easier, you haven't got to worry about what's happening with the front and back ring, just the back so as you're navigating tricky trails, it gives you the freedom to quickly change gears. So, great gear choices from All-City there!
This is paired nicely with the Shimano GRX810 disc brakes. Anything less than disc brakes wouldn't work on this type of gravel bike as you wouldn't get the reliability, the consistency, or the braking power.
We have to mention the dropper post as it's a key feature, something you aren't always guaranteed to get on a gravel bike. It provides a drop of 50mm.
That isn't huge when you consider what is usually offered on mountain bikes, (80mm+). What we do have to remember is that this is a gravel bike, it serves a different purpose and 50mm is ideal for it.
Chunky Tires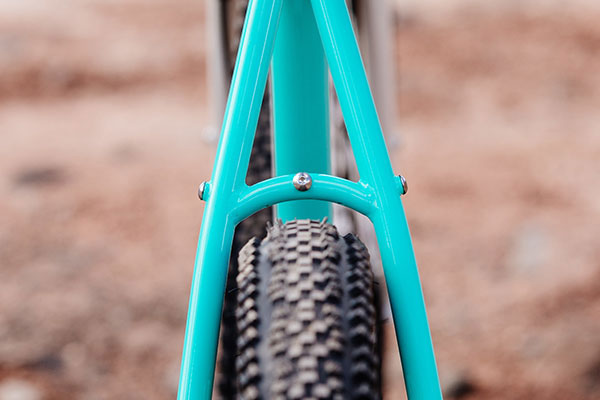 With the Gorilla Monsoon, you get WTB Riddler, 27.5″ x 2.4″ tires.
A good choice, with 27.5" tires you get a good amount of control, without sacrificing the fun factor.
Speaking of the fun factor, All-City has equipped this bike with a 73mm bottom bracket shell. We mention this because it means that you can use mountain bikes cranks if you want to add a few MTB parts to your gravel bike.
This bottom bracket shell also gives you a tire clearance for 2.4" tires. Impressive, especially when you consider how difficult that is to find on other off-road drop bar bikes.
Consider also: All-City Space Horse
Not everyone wants the biggest tires the bike can accommodate, and so does All-City, which is why the Gorilla Monsoon can also handle tires sizes like 650b x 47mm. In fact, All-City would go as far as to recommend that tire size when riding with a load, say for bike packing due to the responsiveness.
Interested in more? See our list of the best gravel bikes.
Frame Sizes
Getting the correct frame size shouldn't be an issue as the Gorilla Monsoon is available in 7 different sizes.
43cm
46cm
49cm
52cm
55cm
58cm
61cm
So you have a healthy choice, allowing you to get the perfect frame size.
Unlike most bike manufacturers, All-City doesn't provide a sizing chart or state what size fits what rider. They advise you to go to your local bike shop for a sizing, which we respect but makes things slightly tricky to advise you here!
A lot of riders have found that they tend to size down from what they expect to be. This is down to the longer than usual top tube length.
The maximum user weight is 300lbs, this includes luggage.
Final Verdict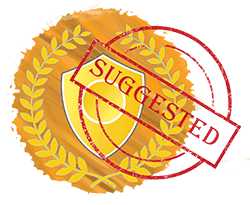 Overall this bike lives up to its hype, though not without its niggles.
The geometry isn't challenging, yet it's just different enough from other gravel bikes and makes the bike great for riders who are truly wanting to ride on a variety of terrain – whilst still having fun because without a doubt, this bike is fun to ride.
We like the steel frame, it's durable and it's beautifully designed. However, it does add weight to this bike. This isn't helped by the wheelset as it is also heavy.
The attention to detail All-City has given the Gorilla Monsoon is amazing.
The 73mm bottom bracket opens up the possibilities for this bike and really separates it from the other bikes in the category.
If you're looking for a bike that will perform well on rough dirt tracks and chunky gravel, you don't need to look any further.
Going to be doing a bit of road riding too? No problem, the Gorilla Monsoon is playful on the tarmac too!
There are no comments yet, add one below.