Gravel bikes are considered to be the newest revolution and one of the fastest-growing trends in the sport. So, let's see what are the best gravel bikes on the market.
But what exactly is a gravel bike? And do we actually need it with all the other types of bikes out there?
Consider pre-owned Gravel bikes on The Pro's Closet
What Is a Gravel Bike?
Simply speaking, gravel bikes are a blend between road, mountain, and cyclocross bikes. They combine the best features of these three types into one extremely versatile category. They allow you to ride on dirt, mud, asphalt, and gravel (of course). So they basically impose no limits when it comes to terrain.
Gravel bikes are characterized by drop handlebars seen on road bikes, wide tire clearance for tires that can be as wide as those on mountain bikes, low bottom bracket, and a more upright geometry. They have the quick handling of a cyclocross bike and the stability of a touring bike.
Is Gravel Good on the Road?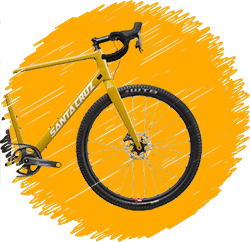 Gravel bikes are good on the road as well. They are not strictly meant for riding off-road and can be a good alternative to hybrid bikes. They are more oriented towards off-road rides, but they perform well on asphalt as well.
Nothing can beat a road bike on the road, but gravel bikes are not that much slower that speed becomes a deal-breaker. The GCN show actually made a good comparison video of the two, concluding that gravel bikes are just a couple of percent slower in the same conditions. If you're racing, that's a big deal; but if you're a recreational rider, the benefits far outweigh those several seconds/minutes lost.
---
— Cheap Options for Beginners —
---
We know that $1,000 is not considered cheap, but you can't get a gravel bike for much cheaper than that.
Gravel bikes use plenty of technology to provide you with maximum reliability and the development process is thus longer. That comes at a high price.
However, you can still get a feel for gravel riding without taking a loan from the bank. Below are the best gravel bikes around $1,000 that you can get right now, in our opinion.
Priority Apollo Gravel
Best Gravel for Beginners
MSRP $1,699
In the first position, we have a fantastic cheap bike that you should definitely shortlist if you want to try gravel. It is available in two distinct colors. The first one is black and the second one is a unique shade of green. Both look very nice on this bike.
The Priority Apollo bike is definitely the proof that cheap bikes can look good and do well when ridden hard.
Apollo is built with a lightweight aluminum frame and a stiff carbon fork, which is a common choice of materials for gravel bikes in this price range. However, the star of the show is the Shimano Alfine internal gear hub.
Priority Apollo is a unique gravel bike in that it features a Shimano Alfine 11-speed internal gear hub with a carbon belt drive instead of a traditional chain. This drivetrain gives you a 409% gear range, which is more than enough for steep climbs. Plus, you can forget about maintenance, dirt, grit, and grease with this setup.
The same can be said for the TRP Spyre mechanical disc brakes. They perform well both in dry and in wet weather and are easy to maintain. If you have any problems and you're far from home or your local bike shop, you can fix them yourself more easily.
The Apollo has WTB i23 ST 700C rims and WTB Byway tires that are 40mm wide. This is a proper gravel rubber that will allow you to ride on hardpacked and loose surfaces.
All in all, this is a very good choice for anyone without a very deep pocket, but with a deep desire to explore gravel roads around their area. Priority Apollo is a maintenance-free gravel rig that's hard to pass.
---
— For Training —
---
Cervelo Aspero
Superlight Carbon 1X Gravel Bike
MSRP $2,800 on Competitive Cyclist
Cervelo Aspero is a unique gravel bike that is expressly rising in popularity. It comes with a super lightweight carbon frame and fork and an efficient 1x SRAM Apex drivetrain that's ideal for gravel riding.
Carbon is growing a fan base in the cycling world because it is much lighter and stiffer than aluminum and steel. It is also significantly stronger and offers better power transfer than both of these materials!
But Cervelo Aspero has other features as well that make it an excellent gravel bike.
Apart from the featherlight frame, Aspero also comes with an endurance-focused geometry that will allow you to ride for hours without pains and aches. The front triangle has mounts for two water bottles, or you can fit a huge frame bag to carry all of your supplies. The frame also features full internal cable routing and is dropper post ready, so it supports more serious endeavors.
When it comes to the components, Cervelo Aspero does not disappoint. It comes with SRAM Apex 1×11 drivetrain that gives you an 11-42T cassette and a 40T chainring, which will make climbing most hills a breeze.
Descending is a trifle as well thanks to SRAM's Apex hydraulic brakes that'll stop you on command whenever you need it.
Aspero also comes with Donnelly X'plor MSO folding 700 x 40 mm tubeless-ready tires, which is the right width to combine rides on paved and unpaved roads.
So, if you want a bike with a modern frame that's light and stiff, equipped with quality components, and has an eye-catching paint job, you're in for a treat with the Cervelo Aspero gravel grinder.
All-City Nature Cross Rival
Best-Looking Gravel Rig
MSRP $2,499 on Jenson USA
Cycling is not a cheap sport, but it does not have to be expensive either. You can enjoy the beauty of gravel riding and see what all the fuss is about at a reasonably low price with the All-City Nature Cross Rival.
You can ride All-City Nature Cross Rival anyway you want and anywhere you want. Go on off-road trips and adventures? Check! Commute on all types of roads? Check! Complete gravel events? Check!
All-City has built the Nature Cross model around an A.C.E. steel frame with a full carbon fork with a tapered steerer. Steel and carbon are becoming a popular combination of materials for gravel rigs because of the comfort and stiffness they provide.
This All-City model not only performs well on tough terrain but also looks good. The Cyclone Popsicle paint job with a blend of white, blue, and pink colors makes it look attractive and mean at the same time, so you know it means business the moment you see it.
The set of components that this bike sports also tells you that it is more than capable to do what it is intended to do. It comes with a SRAM Rival 1×11 drivetrain with an 11-36T cassette ideal for steep roads. You'll stop by using TRP Spyre flat-mount mechanical disc brakes, which are reliable and strong.
Nature Cross has wide tire clearance for up to 700C x 42mm tires, though the stock tire width is 700c x 33mm, which puts it in the cyclocross category.
These are all good reasons why any gravel beginner, enthusiast, or adventurer should not hesitate to add this All-City model to their collection.
MSRP $2,400 on evo.com
Marin is well-known for its high-end road bikes that win competitions and turn amateurs into pros (with the right training, of course). However, they were not immune to the gravel craze, and we're very happy because of that! Their newest creation is called Nicasio Ridge. It's excellent for both beginners and experienced riders.
To give you an idea, Marin Nicasio Ridge is a bike with a steel frame and a full carbon fork. It comes with a gloss black paint job that looks fantastic. This bike is made to feel comfortable on any terrain, including gravel, dirt, single tracks, and anything else that comes to your mind.
If you come closer and look at the drivetrain, you will notice SRAM Rival 1 parts all around. It offers 11 gears with a 42T crankset and a 9-44T cassette.
The package also includes reliable SRAM Rival hydraulic disc brakes with brake levers from the same groupset.
Marin Nicasio Ridge offers exceptional value for money reflected in the components and the carbon fork, and is made to spend its lifetime on dirt and gravel roads.
This Marin model rolls on WTB KOM i25 wheels and WTB Byway 650B x 47mm tires that have a discreet tread that grips well.
See our full review of the Nicasio models
If you want a bike that can do anything you ask from it when you get off the beaten path, you should not hesitate to invest in a Marin Nicasio Ridge!
---
— For Racing —
---
Pinarello Grevil
Best Aero Gravel Frame
MSRP $4,500 on Competitive Cyclist
Pinarello Grevil is perhaps one of the most authentic gravel bikes out there. What makes it one of the best is the bang for the buck ratio you get when you buy it! This bike costs around $4,500, so you may rest assured that it will deliver a powerful punch when you're out and about, conquering loose gravel roads.
This time around we're reviewing the Grevil GRX 2x 700C model which has some interesting features. These make it ideal for adventures into the wild where ease of maintenance is an important factor, as well as for top-level racing.
Pinarello equipped the Grevil model with a Shimano GRX 810 2x groupset. This is an off-road-ready group that is known to provide the best value for money in Shimano's hierarchy.
Pinarello Grevil is built around an aerodynamic and stylish carbon frame with endurance geometry and a premium carbon fork which means this bike is ready for tough and long gravel events.
The 2×11 drivetrain definitely has enough gears, so you can ride the entirety of the route—no need to hike on your rides! The same goes for downhill sections, thanks to the GRX 810 hydraulic disc brakes. They are a good choice on gravel bikes because they provide the best and most precise stopping power.
We also love the grippy Vittoria Terreno Dry 700C x 38mm tires which simply do not make compromises with any obstacles on the gravel roads!
If you are willing to spend a bit more on a carbon frame and experience everything gravel riding has to offer, then Pinarello Grevil is the bike for you.
Niner RLT RDO R7000
Best Introductory Gravel Race Bike
MSRP $3,600 on JensonUSA
The second gravel bike on our list is the Niner RLT RDO. It's a bike that is cheaper and more accessible to ordinary riders, but definitely not less fun. It's built for gravel and dirt roads, which is where it excels.
For this price, you will get an RDO Carbon frame and an RDO full carbon fork with internal cable routing and numerous mounts for racks, fenders, bottle cages, and frame bag carriers. Therefore, you can load Niner RLT RDO to the brim and stay on the road for months.
You can ride and abuse Niner RLT RDO whichever direction your imagination takes you and this machine will just beg for more.
You can have these adventures on the most unforgiving terrains, thanks to a wide tire clearance and the ability to fit up to 40mm tires. The stock model already comes with 700 x 40c tires, so you can only go down from there.
When it comes to the drivetrain, the Niner RLT RDO is built entirely from Shimano Ultegra R8000 and 105 R7000 components. It has an 11-34T cassette, and a compact 105 crankset. The powerful hydraulic disc brakes also carry the 105 logo.
The Niner RLT RDO is the ideal companion of any gravel enthusiast who loves solo rides, group rides, and long gravel events.
Cannondale Topstone 1
Ready for All Roads
MSRP $2,150 on REI
Road riding is still very popular but road cyclists are slowly discovering a completely new universe hidden behind the edge of the paved roads. If you are one of those, we recommend looking into the Cannondale Topstone 1.
Cannondale Topstone 1 is reasonably priced and it will break the boundaries you have set for yourself regarding where you can and can't ride thanks to its clever geometry and capable components.
This bike has a lot of technology to offer which justifies the steep price tag. It's one of the bikes with the best bang for the buck on this list, but it will meet and exceed all your expectations if you're an intermediate rider. In addition to that, it's one of the most beautiful bikes on this list, in our opinion, so there's another reason to consider it.
Apart from what we have already mentioned above, if you go for this bike, you will also get a decent set of Shimano components. This Topstone comes with a 2×11 drivetrain powered by a Shimano GRX groupset. The 11-34T cassette offers a decent range which will help you keep your cadence high anywhere.
The brakes are Shimano GRX 400 hydraulic discs, controlled by GRX 600 brake levers and operating on 160/160mm rotors.
The Vittoria Terreno Zero tires come in the 700c x 38 mm dimension and the WTB ST i23 TCS rims are tubeless-ready. Thus, you can ride without having to worry about punctures which are quite common off the beaten path.
Definitely consider Cannondale Topstone 1 if you have money to spare and you want to get a taste of that sweet gravel dust everybody is talking about!
---
— For Enthusiasts —
---
Orbea Terra Ultegra
Best Gravel-Specific Spec List
MSRP $3,000 on Jenson USA
Gravel riding is becoming popular among both male and female riders. There are no rules regarding whom you can come across at a local gravel road. That's why here we have one of the best gravel bikes called Orbea Terra Ultegra!
Orbea Terra Ultegra is a quality mid-range gravel bike with a decent set of components ideal for enthusiasts and those who aim to ride more seriously than before.
This bike comes with a geometry that's suitable for spending the entire day in the saddle, crushing previous PRs. It has a steep 70.5°-72.3° head tube angle that will put you in a relaxed, upright riding position.
Orbea Terra invites any serious rider to hop on its aluminum frame coupled with a lightweight carbon fork with internal cable routing. This setup provides a comfortable and responsive ride that limits vibrations and acts well in most riding conditions.
This Orbea model comes with a Shimano Ultegra R8000 drivetrain that puts 22 speeds at your disposal with an 11-32T cassette and a compact crankset. Therefore, you can comfortably ride it on flats, hills, and descents, without worrying that you will end up being short of gears.
We should also mention the Shimano Ultegra R8070 hydraulic disc brakes that will fill you with confidence. The DT Swiss C-1800 Road 700c wheelset comes complete with Schwalbe Racing Ralph 700 x 33mm tires. They're not as wide as you can get on some other bikes, but they are wide enough to feel comfortable and confident on your rides.
If you're looking for a reliable, capable, and good-looking unisex gravel bike, we recommend the Orbea Terra Ultegra!
Rocky Mountain Solo 50
Heavy-Duty Gravel Bike
MSRP $1,899 on Jenson USA
Rocky Mountain has been sticking to making exquisite MTB bikes for a long time. However, they've now decided to test the gravel waters as well with the Solo 50 model.
It costs around $1,900 which makes it a mid-range option, but it offers some great value in components. It features an aluminum frame and a gravel-specific carbon fork with full internal cable routing, plenty of frame and fork mounts, and large tire clearance.
Apart from the carbon fork, this Rocky Mountain bike also has dependable components, better geometry than ever before, and excellent handling for all riding styles.
Rocky Mountain Solo 50 is a unique gravel machine that has everything it takes to make your gravel rides smoother, longer, and faster than ever before.
The Solo 50 gravel bike touts the gravel-specific Shimano GRX RX812 Shadow Plus rear derailleur that puts 11 wide-range gears at your disposal. Within the package is also a pair of Shimano GRX RX400 hydraulic disc brakes which will give you the ever-needed confidence when cornering and descending on gravel.
To round everything up, this attractive Rocky model rolls on the tried and true tubeless WTB ST i21 wheelset, clad in WTB Venture TCS, 700x40c tires. They grip the loose gravel surface like their life depends on it.
If you want something new and never-before-seen on the gravel roads you frequent, this Rocky Mountain Solo 50 bike is what you need. With it, you get the best features from the road, mountain, and cyclocross world at a reasonable price.
Alchemy Ronin Titanium
Flagship Titanium Gravel Racer
MSRP $7,499 on Alchemy Bicycles
Have you ever thought about what would it take to take that detour and see what's at the end of that tempting gravel road? Alchemy Ronin is probably the answer!
This bad boy is all-titanium and lets you customize it any way you want in order to end up with the perfect ride for your needs. The stock option is just breathtaking. The titanium frame and fork are available in gray and olive green colors, but you can also choose a custom paint job for $500.
One of the things that make Alchemy Ronin stand out from most other gravel bikes out there is that you can choose your own build kit. The cheapest option is going for a Shimano GRX drivetrain with GRX disc brakes, which is already race-ready. With the right legs, you can easily win top gravel events with this setup.
However, if you're willing to spend more money to get the best possible components, you should go for the Red Etap AXS Gravel groupset. Keep in mind that it will cost you $10,499.
Alchemy Ronin Titanium is a highly versatile and customizable gravel bike that can suit different types of top-tier riders with a tunnel vision of podium finishes.
Alchemy Ronin has plenty of tire clearance, so you can fit wide tires that can take the power from the high-end drivetrain. You can fit it with either 700c x 45 mm, or 650b x 2.1″.
If you're looking to get the best of the best and become the best of the best, Alchemy Ronin is the right answer!
---
— For Bikepacking —
---
Salsa Stormchaser
Best Single-Speed Gravel Bike
MSRP $1,699 on REI
Riding gravel does not only mean riding as fast as you can on a terrain that will punish every single mistake that you make. Riding gravel also means enjoying the outdoors, exploring what nature has to offer, and even taking the shorter route to make your commute faster.
Salsa Stormchaser is the best gravel bike for commuting and bikepacking. It's one of the most affordable bikes on this list (especially when it's on sale, which happens often) but still offers plenty of value for the money you spend.
It's built around a 6061 aluminum frame and a carbon fork that keep both the price and the weight down.
Gravel riding is not intended just for adrenaline junkies. Those who seek comfort can enjoy it as well. That's one of the reasons the Stormchaser has 700C tires that are 42mm wide! They offer a wide and stable contact surface for maximum confidence on any terrain.
Salsa Stormchaser is an ideal choice for commuters and bikepackers as it has plenty of mounts that can take racks, water bottles, frame bags, fenders, and other accessories.
Salsa didn't skimp on components either when it comes to this bike. The single-speed drivetrain has a Race Face Ride 38T crankset and 17T and 18T cogs with a spacer kit.
This bike also features powerful and precise mechanical TRP Spyre C disc brakes that will not let you down any time you need to slow down or come to a stop.
Get it if you want to commute, travel, or simply explore local gravel roads.
---
— Best Electric Gravel Bikes —
---
Niner RLT e9 RDO 4-Star
Best Electric Gravel Bike
MSRP $5,695 on Jenson USA
If you do not want the fun to end when you run out of power, the Niner RLT e9 RDO is the type of bike you need. It will not get intimidated by any time of terrain you send it along because it comes equipped with everything it needs to tackle different obstacles. Plus, it has a motor and a battery that will help you ride past your physical limitations.
First of all, it has the ever-famous Niner RDO carbon frame with gravel-specific geometry. It puts you in an upright position and gives you the ultimate control over the bike. This frame also comes coupled with an RDO carbon fork with a tapered carbon steerer.
Niner RLT e9 is equipped with a Bosch Performance mid-drive motor that will assist you up to 28mph. The 500Wh integrated battery gives you a decent range and is completely concealed inside the down tube. If your legs are not as strong as before, this setup will help you keep up with the group.
Shifting in conditions this bike is made for is harsh, but the full Shimano GRX 600 drivetrain can definitely handle it. With a 1×11 drivetrain, you won't have an excuse to avoid any hill you come across. The same goes for downhills thanks to Shimano GRX 400 hydraulic disc brakes.
Niner RLT e9 RDO 4-Star is a seriously capable electric gravel bicycle designed for the roughest of conditions, fast gravel events, and long explorative rides.
Last but not least, this bike also comes with the massive Schwalbe G-One Speed Performance, 700x50c tires. They're mounted on light and durable Stan's NoTubes Arch D Boost wheels, so you have everything you need to go fast and strong.
All things considered, this is the perfect bike for anyone who wants to ride gravel seriously despite dealing with injuries or old age.
---
---
How Do Gravel Bikes Perform?

Many people already have a bike (or two, or three!) and are wondering why they would need a gravel bike as well. How do these bikes perform compared to other popular types of bicycles such as cyclocross, MTB, road, and hybrid?
Let compare gravel bikes to these four popular categories and see how they are similar to and different from each other.
Gravel Bikes vs Cyclocross (CX)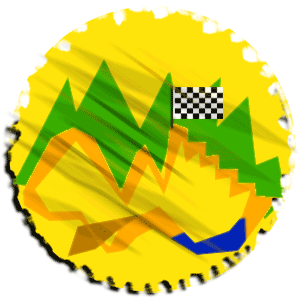 To a layman, gravel and cyclocross bikes (CX) look pretty much the same.
However, an experienced rider would spot the differences and definitely feel them when they start riding.
The biggest difference is related to geometry. Gravel bikes are made for long and exhausting rides that should be comfortable. On the other hand, cyclocross bikes are intended for shorter and faster events, so comfort is not of such a big importance.
A gravel bike usually has a lower bottom bracket, slacker seat tube, and head tube angle, a longer wheelbase, and longer chainstays.
Gravel bikes also have more gears and wider tire clearance, both of which make them more practical on longer rides. Finally, gravel bikes have plenty of mounts that you can use to attach numerous accessories, which you do not need in a cyclocross event.
Read more on Gravel vs CX differences
Gravel Bike vs Mountain Bike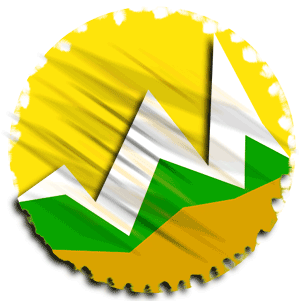 Both gravel bikes and mountain bikes perform well off-road.
However, that's where their similarities end. Gravel bikes can also be comfortably ridden on roads. They are slower than road bikes, but not significantly. On the other hand, mountain bikes are very slow and impractical on paved roads.
Moreover, a gravel bike usually has drop bars whereas mountain bikes have flat bars. This makes gravel bikes more suitable for longer rides because of different types of grips.
Mountain bikes usually come with front or both front and rear suspension, which is not the case with gravel bikes. Some recent models have short travel suspension that eliminates some vibrations, but it is not as sophisticated as that seen on mountain bikes.
All in all, gravel bikes are much more versatile than mountain bikes, but mountain bikes can tackle much more extreme terrain.
Gravel Bike vs Road Bike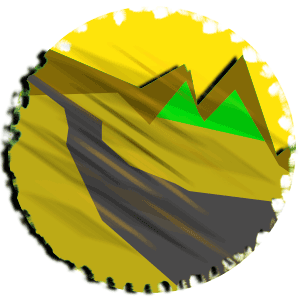 Gravel and road bikes appear to be very similar.
After all, gravel bikes were partially modeled after road bikes, but with a twist that makes them great on loose and rugged terrain.
Both gravel and road bikes have drop bars, but gravel machines have a more relaxed geometry. The head tube is usually taller and the head tube angle has more slack.
Many road bikes come with rim brakes (though that is changing), but all gravel bikes come with disc brakes (hydraulic or mechanical). This makes them more suitable for riding in wet and extreme conditions.
Other big differences include bigger tires on gravel bikes and more mount points. All of this makes gravel bikes more versatile, whereas road bikes only perform well on perfectly smooth roads.
Gravel Bike vs Hybrid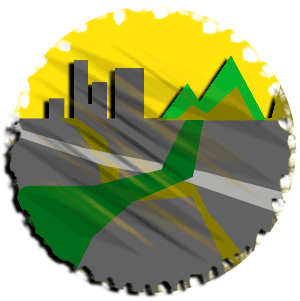 No, gravel bikes are not the same as hybrid bikes.
Even though hybrid bikes can do well on both paved and unpaved surfaces, they're not nearly as capable as gravel two-wheelers.
Hybrid bikes usually have flat bars, whereas gravel bikes have drop bards. Moreover, gravel models have much wider tires compared to hybrids. They're sometimes as wide as those on mountain bikes.
Even though hybrid bikes can go both on and off-road, they usually do well on road. However, the contrary is true for gravel bikes. Therefore, the two are definitely not the same.
Best Frame Materials
The majority of gravel bikes are built around aluminum or carbon frames, as you can see from our list of the best gravel bikes below. However, there are some models with steel or even titanium frames as well.
Each material has its pros and cons. Carbon, of course, is the best choice performance-wise, as it is incredibly light and stiff. That makes it the favorite choice for gravel racing bikes. However, it is a lot more expensive than other materials.
On the other hand, aluminum provides the best ratio between money and value. Modern alloys are almost as light as carbon but cost significantly less.
You can usually get a bike with the same components for several hundred dollars less if you choose an aluminum frame.
Therefore, if you are not a performance cyclist and you're not chasing marginal gains by shedding every gram off your bike, we recommend going for aluminum. It will give you the best bang for your buck. 
Number of Gears
Gravel bikes usually come with either 1x or 2x drivetrains. That means they have one or two chainrings in the front and more or fewer gears overall.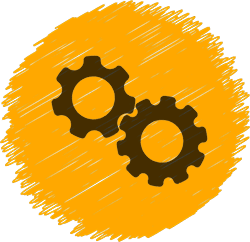 The correct drivetrain type and the number of gears depend on your riding preferences. 1x setups are easier to use because of just one derailleur, which also makes them simpler and cheaper to maintain. However, they come with a smaller gear range that's suitable for moderate rolling hills. Depending on the class, you'll get a 1×10, 1×11, or a 1×12 setup. 
2x drivetrains are a bit heavier, but they give you a lot more gears. They usually have between 16 and 22 gears, so they are an excellent choice for big climbs and big descents.
You win some and lose some with either of the two options, so consider the pros and cons and chose the one that suits you better.
650b vs 700c Wheels
Both 700c and 650b wheels have their own unique advantages. 700c wheels and tires are still more common on gravel bikes, but there's a decent choice of models with 650b wheels as well.
Many riders prefer 700c wheels because they are lighter, faster, and offer more options for tires. They are the best choice for all-around riding. If you plan to ride both paved and unpaved roads, 700c is the way to go as these wheels generally fit narrower tires. They will feel comfortable and grippy on gravel roads, and fast and dynamic on paved roads.
On the other hand, 650b wheels are a better choice for gravel-dominant rides. They are slightly heavier due to wider tires, so they roll more slowly, but the smaller diameter allows for better handling. If you plan to stick to rough gravel roads, the wide tires on 650b wheels will provide you with more comfort, more grip, especially on loose sections. Keep in mind that they will feel sluggish on paved roads.
Perfect Tire Width
The perfect tire width for your gravel bike depends on many factors. If you plan to predominantly ride on tame gravel roads, go for narrower tires; if you want to tackle rough gravel roads, you need wider rubber.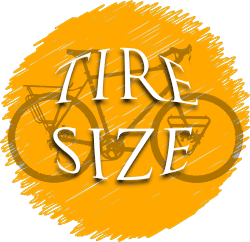 That said, 30mm to 32mm tires are a good choice for cyclists who plan to ride mostly on paved roads with occasional detours on gravel roads. These tires can be slick or with shallow treads, so they weigh little and roll fast. They're also a good choice for city commutes.
Riders who plan to spend equal amounts of time on gravel and paved roads should look into 35mm and 38mm tires. They come in slick and knobby variations, so they can be pavement or gravel-dominant. They offer the best balance between weight and performance, offering decent speed and traction on all surfaces.
Lastly, 40mm and wider tires should be considered by riders who intend to stick to gravel roads the majority of their time. These tires are heavier and slower than other options, but they provide the most grip. If you ride on hardpacked gravel, 40mm tires should do the trick. If you prefer loose and rough gravel, you can usually go up to 50mm on 650b wheels.
Best Air Pressure
When it comes to tire pressure, unfortunately, a universal number that works for everyone just doesn't exist. Inflating your tires too much will result in the loss of comfort. Plus, you'll be bouncing over every rock and thus losing momentum.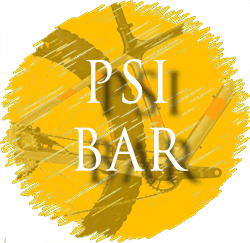 On the contrary, inflating your tires too little will feel as if someone's pulling you back. Your pedaling will not be efficient and you also risk getting a pinch flat or busting your rim if you bottom out.
The golden number is somewhere in-between these two extremes. It depends on your weight, tire width, terrain, as well as the riding style.
Trial and error is the only way to find the right air pressure for you. Try deflating or inflating your tires by 5 psi and noticing any differences on your next ride until you find a setting that works. As a rule of thumb, front tires should be inflated slightly less because most of your weight is on the rear tire.
So if you're considering buying a gravel bike and adding some fun and versatility to your rides, below are the best models that you should consider. If we had to put them in any order, this is the one.
Why You Should Buy a Gravel Bike?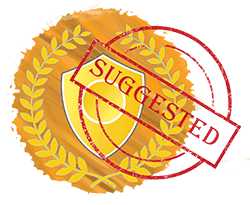 The short answer is because they are fun!
The long answer has to do with versatility, geometry, price, components, and so much more.
Simply speaking, no other bike gives you what a gravel bike can offer. If you want to ride routes that have both paved and unpaved roads, road bikes and mountain bikes are not a good solution. They only perform well on one type of surface.
A gravel bike lets you spend money on just one bike instead of breaking the bank and buying two or three different types. Of course, that's only true if you live in such an area that you're surrounded by roads that require two or three types of bikes.
Gravel bicycles have the speed of a road bike, the capability of a mountain bike, and the comfort of a hybrid/touring bike.
What else can you ask for in your garage?