The State Bicycle Black Label All-Road is a true all-road bike designed for nearly every type of riding.
With the potential to be your only bike, it's an exciting addition to the State Bicycle lineup – will it live up to its name, lets's find out in the State Bicycle Black Label All-Road review!
Available in a variety of different setups, the Black Label All-Road is a favorite with commuters, come weekend thrill-seekers.
In this review, we'll tell you everything you need to know about this bike. We'll be looking at the components, finding what's good and bad about them. We'll also be covering who the state bicycle black label all-road is designed for.
Main Specs
The State Bicycle Black Label All-Road is an attractive-priced gravel bike with some specs to shout about.
With an own-branded derailleur that challenges SRAM and Shimano and a full carbon fork, there's a lot to like about the Black Label All-road. This also does a great job of bringing something different to the market and separating itself from the competition.
Related: Full Review of State Bicycle Co.
In addition to this, you get two choices of tires 650db or 700cc. So depending on the type of riding you like to do, you're able to construct your bike to match.
What is quite unique is that State Bicycle Co offers an additional package whereby you can purchase both wheelsets for $349.99. This makes it incredibly easy to go between the wheelsets.
When you opt for the dual package, you get 2 sets of fully loaded wheels, including rotors, cassettes, tires, and tubes. It's basically like State Bicycle Co is giving you two bikes in one package.
Let's take a closer look at the main specifications:
Frame: 6061 Aluminum
Fork: State Bicycle Co. Carbon Fork
Brakes: State Bicycle Co Flat Mount Disc (160mm rotors)
Shifter: State
Rear Derailleur: State 1 x 11 speed
Cassette: 11 – 42 State
Crankset: SRAM Apex with State 1x
Tires: 47mm-wide Vittoria Terreno Dry (650b)
Wheelset: 24mm-Deep Aluminum Wheel Set, 19mm internal width
Smart Looking Alloy Frame
Let's start off by saying that the State Bicycle Black Label All-Road is a good-looking bike! It's available in two different colors and the paint sparkles brilliantly when the sunlight catches it.
The frame itself is constructed using heat-treated 6061 aluminum tubing.
State Bicycle Co has designed it so that the majority of tubing is round, with the exception being the top tube. The top tube has a distinctive shape and is nicely tapered.
When you consider the appearance of the frame, it certainly doesn't come across as a budget frame. Aluminum is known for its lightweight and responsive qualities and the state bicycle black label is no different.
Using aluminum for the frame not only keeps the costs down but also means that it's an ideal frame for riders who are wanting to cover ground quickly, regardless of the road surface.
The geometry is geared up to be comfortable, with a fairly relaxed riding position. This should allow you to spend long days in the saddle but still be comfortable.
As a nice extra, the fork is full carbon. It feels above and beyond what other manufacturers do at this price point.
State Own Branded Components
The components are another example of where State Bicycle Co has broken the mold and done its own thing.
With the Black Label All-Road, you get a 1×11 speed drivetrain. With gravel bikes in the same price range, you can usually expect to find a Shimano Sora 2×9 or SRAM Apex 1×11.
Learn more: Bike Groupsets Explained
The rear derailleur performs very well and that's largely down to the build quality. You can normally expect to find steel or plastic used in derailleurs at this price point. Yet State Bicycle Co has opted for aluminum alloy.
A 1×11 speed drivetrain is a great option for gravel bikes. It allows you to reach decent speeds when you're on a flat road surface, without feeling like you're spinning too much. However, it also allows you to find a low enough gear to tackle climbs when you want to.
State Bicycle Co's flat mount disc brakes (with 160mm rotors) provide enough stopping power, but they are not the flashiest brakes out there.
Shifting is quite different from other manufacturers, though it's incredibly smooth.
You shift with the right level, so similar style to an SRAM mechanical shifter. The difference is that you shift with the brake lever, so similar to a Shimano lever.
That may sound confusing but when you're actually on the road, it comes to you quickly. It also results in nice positive shifting actions.
Customizability
State Bicycle Co gives you some nice customizable options so you are able to get the bike setup how you like it from the get-go.
Wheelset Option
Here you can choose to purchase both wheelsets at the same time – 650db plus 700c.
For us, this is an attractive bundle for riders who are wanting only one bike in their life as it gives you the ability to have a solid commuter bike running 700c tires during the week.
Come the weekend, you can quickly switch to 650db tires and you've got yourself a mighty fine gravel bike!
Frameset Only
If you're only looking for the frameset, then this is the option for you.
Monster Fork
For riders who are inclined to go for epic adventures and want to be able to carry more water or gear then the addition of the Monster Fork is welcomed!
Compatible with the Black Label All-Road, the Monster Fork features "3 pack" mounts on each blade, enabling you to attach bottles, racks, and other accessories easily.
In addition to this, there are also fender mounts and a front crown mount, ideal for racks, dynamo lights, and anything else you might want for your adventure.
Consider also: State Bicycle Co. 4130 All-Road
Sizing
The State Bicycle Black Label All-Road is available in four sizes:
X-Small – 5'3″-5'7″
Small – 5'6″-5'10"
Medium – 5'9″-6'1″
Large – 6'0″-6'3″
This range of bike sizes means that it should cover riders between 5'3″ to 6'3″ in height. Which sounds good however there is quite a jump in frame sizes so you could find yourself in between sizes.
Having said that, a change in stem or handlebar sizes could resolve this potential issue.
Final Verdict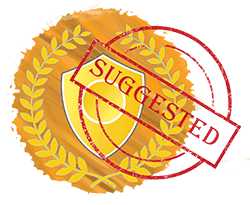 Overall the State Bicycle Black Label All-Road brings something different to the market that other bike manufacturers don't at this price point and that's attractive. The brakes are something that you may look to upgrade in due course as they do let the package down somewhat.
If you're looking for an all-road bike that performs well on paved and rough surfaces, then the Black Label All-Road should grab your attention.
It features a well-constructed and durable derailleur that you don't get on other bikes at this price point. Not forgetting the all-carbon fork – a real bonus!
For us, we appreciated the customizability aspect of this gravel bike. The ability to purchase two wheelsets gives it that 2-in-1 bike feel that you don't get easily. We also loved the look of this bike – from all angles.
The State Bicycle Black Label All-Road bike could be the ideal bike for your next big adventure.
There are no comments yet, add one below.