Who says road biking needs to be expensive! In this review, we'll be looking at an affordable road bike intended for entry-level riders, commuters, and outdoors enthusiasts—Vilano Tuono 2.0!
This is a cheap and attractive bicycle that has a lot to offer to its future owners for the price asked for it. If you're looking for a two-wheeler to ride recreationally and see whether the hype regarding road biking is justified, Vilano Tuono 2.0 is for you.
In this review, we'll check out the best and the not so good features of this bike, so stick around and let's have a good ride!
The Key Features Of Vilano Tuono 2.0
---
Even though Vilano Tuono 2.0 is a bike intended for beginners, there are some nice surprises it hides when it comes to the components fitted on it.
This attractive bicycle costs just $499 (Discounted at $249 right now), which is a bargain considering it has disc brakes and a number of Shimano components.
Let's take a look at the key features of the Tuono 2.0, so you know exactly what you're getting in the box.
Light Aluminum Frame
---
Vilano Tuono 2.0 is built around a lightweight 6061 double-butted aluminum frame with an integrated headset. That means this frame is sturdy and durable and will take some beating on the rough urban roads.
The tubing is quite slim, which is why Vilano dubbed this frame "Aero". Even though it does not have many of the properties real aero frames have, it will still reduce some of the wind resistance as you ride.
A more upright geometry is perfect for beginner riders, as it ensures a great deal of comfort and better visibility on the roads.
Shimano 21-Speed Drivetrain
---
As a beginner road cyclist, you are probably not too concerned with developing high speeds and breaking records in races. That's why it's good news that Vilano Tuono 2.0 comes with a comfortable 3×7 drivetrain that puts 21 wide-range gears at your disposal. You'll easily find a gear to ride fast flats and climb steep hills.
Moreover, the drivetrain has a Shimano tag on it, so it guarantees reliability and decent performance. We need to be realistic and keep in mind that this is a beginner bicycle, so the components are also intended for beginners. Yet, if you don't abuse the derailleurs and maintain them properly, you'll easily get thousands of miles out of them.
The gears are operated by SIS shifters which are mounted on the handlebars.
Reliable Disc Brakes
---
The absolute biggest surprise on Vilano Tuono 2.0 and one of its biggest selling points are the disc brakes. They're a real treat in this price range as they are usually offered with a higher price tag.
You might be for or against disc brakes on road bikes, but there's no doubt that they are much more powerful and reliable than caliper brakes.
Tuono 2.0 comes with a pair of mechanical disc brakes, which makes it great for city commutes, hilly terrain, and less-than-ideal weather.
Modern Design and Paintwork
---
Last but not least, Vilano Tuono 2.0 is a modern-looking road bicycle that might attract some attention on the roads thanks to its paintwork.
The paint job on this bike is one of its highlights. Black base paint with turquoise and gray details and decals make it stand out wherever you take it for a ride.
The aluminum rims also have attractive blue/gray Vilano decals and the thin 700c tires fit this bike like a glove!
Is The Vilano Tuono 2.0 for You?
---
All of this sounds good, but you might be wondering whether Vilano Tuono 2.0 is the right bike for you. Well, it all depends on what your main reasons for buying a bike are. If you want to practice road biking competitively, break records and chase KOMs, then you should move on.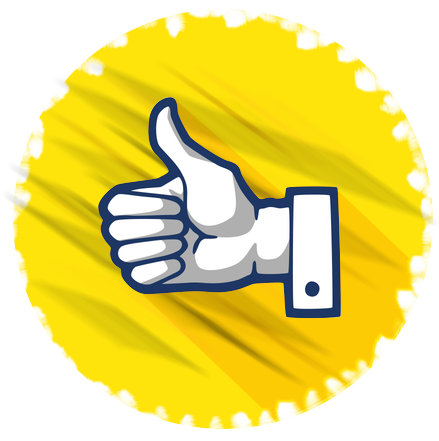 However, if you are buying a bike to commute from home to work, get to class on time, or go on a relaxing ride down some bike paths with your friends, then Vilano 2.0 will put a smile on your face.
If you keep your expectations of this bicycle realistic and use it for what it's meant to be used, you'll certainly find it fun, practical, and useful.
Highlights and Points of Improvement
---
An affordable bike like Vilano Tuono 2.0 must have some drawbacks. But that does not mean it comes without any highlights.
To start with the good things, this is one of the rare entry-level road bikes equipped with disc brakes. It also comes with a sturdy double-butted aluminum frame, which is a good compromise between weight and strength. Let's not forget about the looks, which would satisfy even the picky riders out there.
One of the things that could be better on this Vilano model are the derailleurs. The rear derailleur is a Shimano Tourney, whereas the front one is a generic Shimano derailleur. Altus or Acera would be a better choice, but that would increase the price a little bit as well.
Though, they will serve you well if you keep them clean and use them for recreational purposes.
Final Thoughts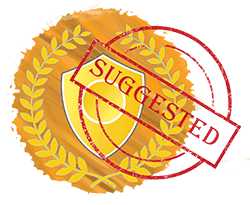 ---
From the point of view of a cycling beginner, Vilano Tuono 2.0 is the perfect entry-level road bike. It has everything someone just starting out with road biking could ask for—good looks, aluminum frame, disc brakes, Shimano components, and an attractive price tag.
Even though this bicycle will not break any world or Guinness records, we're sure it will make a lot of people happy and healthy, make their daily commutes faster, and their everyday life a bit more fun.