The Cannondale Trail line of bikes offers some of the best choices of beginner MTBs in the industry. Period. Trail 7 is one of the best models from that line of advanced entry-level bikes, and the current version is even better than the previous one.
With a relatively low price, it fits everyone's budget almost perfectly. More so, considering that the price is well-justified and that the bike is even slightly underappreciated.
Cannondale Trail 7 should be shortlisted by people who have little experience on the trails and want an affordable ticket into this colorful cycling subculture. It can also be the best buddy for anyone who needs a two-wheeler for recreational rides or occasional cardio workouts.
Let's see what Cannondale has in store for us this time!
Cannondale Trail 7 Key Specifications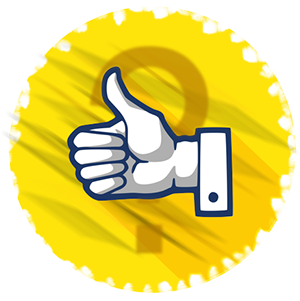 Looking at the specs of this bike, it's clear that it will not help you become an XC world champion. But, the fact that you're reading this review probably means that that's not on your bucket list in the first place.
Nonetheless, Cannondale Trail 7 has some features that should make it feel proud when on a ride with similarly-priced models from other brands. Though that does not mean it does not have weak links as well.
Lightweight SmartForm C3 Aluminum Frame
The real connoisseurs of the Cannondale Trail line know that all of the bikes carrying this name have a premium, in-house SmartForm C3 aluminum frame.
These Cannondale frames offer light and lively design and stiff and snappy performance. They feature a relaxed, upright geometry that improves the handling, gives you a better view of the road in front of you and makes your rides more comfortable.
The head tube angle on Trail 7 is 68° on the S frame, and 68.5° on larger frames.
Flexible Wheel Size: 27.5″ & 29″
Depending on which size of the frame you get, Cannondale Trail 7 can roll on both 27.5″ and 29″ wheels. Namely, this bicycle is available in four sizes: S, M, L, and XL. If you get the S-sized frame, you'll be riding a pair of 27.5″ WTB SX19 wheels. If you are taller and you opt for the M, L, or XL frame, your Trail 7 will roll on 29″ wheels.
| | | | | | |
| --- | --- | --- | --- | --- | --- |
| | XS | S | M | L | XL |
| Height Range | 4'6″ – 5'2″ | 5'1″ – 5'4″ | 5'4″ – 5'8″ | 5'7″ – 6'0″ | 6'0″ – 6'3″ |
| Wheels | 27.5″ | 27.5″ | 29″ | 29″ | 29″ |
This is important because shorter riders often have issues controlling bikes with 29″ wheels. Moreover, the standover clearance increases significantly with bigger wheels, which can be a problem if your inseam length is not big enough.
The width of the versatile WTB Ranger Comp is 2.25″ with both diameters. This is a great width for multi-surface rides on gravel, dirt, and pavement.
The Main Highlight: Hydraulic Disc Brakes
How often do you see entry-level trail bikes with a price tag of under $700 and a pair of hydraulic disc brakes? We can answer that question for you—rarely.
Yet, Trail 7 sports a pair of powerful and precise Shimano MT200 hydraulic brakes with 160 mm rotors on both wheels. If you used to ride a bike with V-brakes or mechanical disc brakes, you'd be impressed with the improvement in braking power and performance you get with oil instead of a cable.
The main advantage of hydraulic disc brakes is that they require much less force from the rider. They allow the rider to adjust the amount of braking power they need more precisely.
Weak Link: Entry-Level Shimano Components
The good thing is that the drivetrain and the derailleurs on this bike are made by Shimano. That, in and out of itself guarantees a certain level of quality and reliability that's enough for most recreational riders.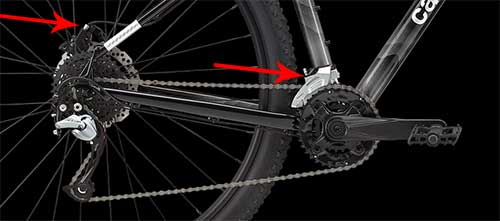 However, these are components from some of Shimano's lowest groupsets. They are not capable of withstanding a lot of abuse. The rear derailleur is a Shimano Tourney 8-speed, whereas the front is a Shimano Altus 2-speed.
If you keep your rides moderately relaxed and don't push the bike too hard, you'll be happy with the choice. Otherwise, you might have to consider upgrading.
The Main Highlights and Setbacks
To sum up the points from above in a more concise package, Cannondale Trail 7 has a lot of positive features and a few setbacks that you should be aware of when considering whether to buy or not.
First of all, this is a very affordable bike that offers fantastic value for the money you pay, overall. It offers enough in terms of specs for any entry-level rider that's looking to have fun outdoors.
It comes with a pair of powerful hydraulic brakes that'll offer plenty of stopping power in any kind of weather and in all riding conditions.
Most riders also appreciate the flexible wheel sizes Trail 7 offers. The XS and S sizes rolls on 27.5″ wheels, whereas the larger sizes are 29ers.
The only thing to be wary of is the entry-lever Shimano derailleurs which might malfunction after several thousand miles if abused excessively. However, they are not that expensive to upgrade and keep riding.
Other Trail Series Overviews
Trail 1 – Top model with excellent components and a 120 mm air fork travel, intended for trail enthusiasts.
Trail 2 – High-specked mid-range model with a 1×12 SRAM SX drivetrain and an air fork, made for intermediate trail riders.
Trail 3 – A reasonably priced model for trail beginners and enthusiasts with excellent value for money, 120mm of travel, hydraulic disc brakes, and 12 wide-range gears.
Trail 4 – Excellent introductory model with a 100mm Rockshox coil fork, 10-speed Deore drivetrain, and tubeless-ready wheels and tires, good for on and off-road rides.
Trail 5 – Entry-level trail bike with a solid aluminum frame, decent Shimano components, and 100 mm of travel, that all trail beginners will love.
Trail 6 – Affordable bike with quality branded parts, front suspension and hydro brakes, perfect for beginner riders wishing to get a taste of the trails.
Trail 7 – Versatile MTB with 24 gears, excellent for trails, gravel, and dirt roads, aimed towards casual and recreational riders.
Trail 8 – Cheapest Cannondale Trail model with reliable and durable components for the money, ideal for budget-conscious cyclists.
Consider also: Cannondale Trail SL Series
Final Thoughts About Cannondale Trail 7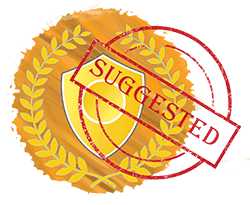 All in all, we conclude with more good than bad things to say about Cannondale Trail 7. It's a bike that will meet the demands of most recreational and fitness riders and even exceed those of some.
Consider also: Cannondale Hybrid Series – Quick
It's a fantastic bike if your plan is to ride it in a relaxed manner, enjoying nature and your surroundings. It will help you lose weight, become more fit, and spend more time outside.