Cannondale Trail 4 doesn't cost a fortune but touts some serious trail elements that can easily clench your thirst for adventure. This bike is versatile, fast, good looking, and comfortable.
Trail 4 is proof that you can get a high-quality bike and spend time on the trails without spending a lot of money.
It is characterized by an advanced aluminum frame that feels comfortable and responsive, as well as components that are a good deal for the money.
At its current price point, it has some quirks that need to be addressed, but they're not deal breakers for beginners and high entry-level riders. Trail 4's big advantage is that it offers a competitive performance both on and off the trails.
Let's take a closer look at this big brand hardtail, see what it has to offer, and whether or not you should buy it.
Cannondale Trail 4 Quick Specs
The first thing you notice about Trail 4 is how good it looks. The Crush Orange paint job is called that way because it is obviously very easy to fall in love with it. It helps the bike achieve a much more expensive look.
Cannondale Trail 4 is ready for dirt and trails, but its progressive geometry helps you feel ok on paved roads as well, on the way to the adventure.
Frame: SmartForm C2 alloy
Fork: SR Suntour XCR-RL 100mm
Bottom Bracket: Shimano MT500
Front Derailleur: Shimano Deore, direct mount
Rear Derailleur: Shimano Deore GS
Number of Gears: 20
Brakes: Shimano MT200 hydro disc
Rims: WTB STX i23 TCS (27.5″ or 29″)
Tires: Schwalbe Rocket Rick 2.25″
Weight: 31 lbs. 8 oz. (14 kg)
Full Review of Cannondale Trail 4
Trail bikes with a $1,300 price tag are not cheap, but they are far from expensive as well. This is about the lowest you can spend if you want to get a two-wheeler that will let you practice your off-road skills and let go of the brakes.
To ride Trail 4, you don't need to specialize in neck-breaking descents, as this bike can do a little bit of everything.
SmartForm C2 Frame with SAVE Technology
Cannondale Trail 4 scores pretty well when it comes to its SmartForm C2 aluminum frame. And that's good to hear as the frame is the essence of any bike that can make it or break it.
Trail 4 uses Cannondale's signature optimized SAVE technology to makes the tubing strong and sturdy where necessary, but light and skinny elsewhere. The result is a lightweight yet durable premium alloy frameset.
This frameset also boasts a tapered head tube and internal cable routing. It weighs around 31 lbs. (14 kg), which is just about right for this price range.
Reliable SR Suntour XCR-RL Fork
The SR Suntour XCR-RL fork is an adequate choice that fits well with Cannondale's progressive frame. It will certainly not impress experienced and aggressive riders. However, it will meet and exceed the needs of the average trail visitor.
As long as you stick to blue and red trails and don't go too crazy, this SR Suntour air-sprung fork will make you a happy rider.
It provides 100 mm of rather springy travel as well as lockout and rebound adjust features. It's compatible with PopLoc remote as well!
Mid-Range Shimano Deore 2×10 Group
Shimano Deore 2×10 drivetrain is considered to be the sweet spot when price and value are considered. It is low on price but high on performance.
This is especially true when it comes to climbing thanks to Trail 4's wide-range drivetrain. Namely, the Shimano MT500 crank is paired up with a Sunrace 11-42T cassette to give you all the gearing you need to fly uphill.
In terms of shifting precision, Shimano Deore is fast, reliable, and can take plenty of use and abuse.
Size-Specific Wheels and Tires
Just like we're used with the other models from this Cannondale series, Trail 4 comes with size-specific wheels and tires that make size-fitting a lot easier.
Namely, size Small rolls on 27.5″ wheels, whereas all bigger frame sizes come with 29″ wheels. The wheelset on all sizes is tubeless-ready WTB STX i23 TCS, whereas the tires are Schwalbe Rocker Rick 2.25″ wide. They're bang-on for the money.
Though, trail riders could benefit from even wider tires that would improve grip on loose terrain.
Six Sizes and Trail-Worthy Geometry
Cannondale Trail 4 is available in six sizes, which is not ideal but is certainly manageable. With a little bit of effort and research, you'll be able to find the perfect size for you.
The four available sizes fit riders between 5'0″ and 6'7″:
XS:5'0″ – 5'2″ (27.5 inches)
S: 5'2″ – 5'6″ (27.5 inches)
M: 5'6″ – 5′ 10″ (29 inches)
L: 5'10" – 6'1″ (29 inches)
XL: 6'1″ – 6'4″ (29 inches)
XXL: 6'4″ – 6'7″ (29 inches)
With a head tube angle of 68-68.5 degrees and a 73.5-degree seat tube angle, Cannondale Trail 4 is neither too aggressive nor too sluggish. It offers decent all-around performance on climbs, descents, and bendy flats.
Will Cannondale Trail 4 Fill the Gap in Your MTB Collection?
All things considered, is Cannondale Trail 4 the right bike for you? If you want a race-worthy bike to rise in competition ranks, the answer is no.
Trail 4 is a trail-ready bike that can easily handle easy to moderately hard terrain, including singletracks, all-mountain rides, CX routes, and even some jumps and drops.
However, if your goal is to spend more time on the trails, take your skills to the next level, and enjoy your hobby to the fullest, then we say you should go for it.
Other Trail Series Overviews
Trail 1 – Top model with excellent components and a 120 mm air fork travel, intended for trail enthusiasts.
Trail 2 – High-specked mid-range model with a 1×12 SRAM SX Eagle drivetrain and an air fork, made for intermediate trail riders.
Trail 3 – A reasonably priced model for trail beginners and enthusiasts with excellent value for money, 120mm of travel, hydraulic disc brakes, and 12 wide-range gears.
Trail 4 – Excellent introductory model with a 100mm Sunrace air fork, 10-speed Sunrace drivetrain, and tubeless-ready wheels and tires, good for on and off-road rides.
Trail 5 – Entry-level trail bike with a solid aluminum frame, decent microSHIFT components, and 100 mm of travel, that all trail beginners will love.
Trail 6 – Affordable bike with quality branded parts, front suspension and hydro brakes, perfect for beginner riders wishing to get a taste of the trails.
Trail 7 – Versatile MTB with 16 gears, excellent for trails, gravel, and dirt roads, aimed towards casual and recreational riders.
Trail 8 – Cheapest Cannondale Trail model with reliable and durable components for the money, ideal for budget-conscious cyclists.
Interested in more Trail Models? See our review of Trail SL models for more.
Our Opinion: Should You Spend $1K on Trail 4?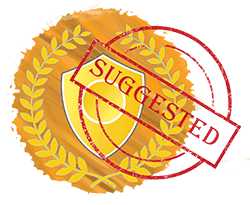 Cannondale Trail 4 is not a flawless mountain bike. However, none of its flaws can be taken into serious consideration considering a budget price tag of just $1,000.
For this amount of money, you'll get reliable components and parts from big brands such as Shimano, RockShox, FSA, Sunrace, and Cannondale. You'll also get a quality aluminum frame that's worth future upgrades.
With that in mind, we can recommend Cannondale Trail 4 to any beginner or intermediate mountain biker who's low on the money but high on trail enthusiasm.