Cannondale Trail 2 is an advanced hardtail mountain bike with a quality SRAM drivetrain and efficient RockShox suspension that can provide you with hours of high-level trail riding and loads of fun.
The entire Cannondale Trail series has been the result of the company listening to customer feedback and noticing the upgrades trail riders usually make on their bikes.
Trail 2 is one of the best models in this lineup intended for beginner and intermediate trail aficionados. This is a capable hardtail bike built around a lightweight aluminum frame and offered at a more than a fair price considering what you get in return.
If you're in the market for a quality trail machine that will be a massive step up from your old entry-level MTB, you should keep reading to find out more in our detailed review.
Cannondale Trail 2 Main Specs
Trail 2 is based around a masterfully crafted aluminum frame painted in an eye-catching acid red color. It's equipped with dirt-ready and trail-worthy components that will meet the needs of any dirt enthusiast out there with $1,600 to spare.
Like any other mid-range bike, Cannondale Trail 2 has both strong and weak points. However, the former largely outweigh the latter, which is what you'd expect from a brand like Cannondale.
Frame: SmartForm C2 alloy, with SAVE technology
Fork: RockShox Judy Gold RL, 120mm
Front Derailleur: None
Rear Derailleur: SRAM SX Eagle 12-spd
Number of Gears: 12
Brakes: Shimano MT400 hydro disc, 180/160 rotors
Rims: WTB STX i23 TCS
Tires: WTB Breakout Comp 29 x 2.3
Weight: 31 lbs. 14.4 oz.
MSRP $1,600
Cannondale Trail 2 is offered to riders who already have some experience on the trails. However, it is a great choice for those who are just starting to build off-road riding skills as well.
Lively Aluminum Frame with Dirt-Tailored Geometry
One thing that all Trail models have in common is frame design with dirt-tailored geometry. With a head tube angle of 68 degrees, Trail 2 feels lively and snappy when pushed hard on the trails.
Trail 2's frame is made from SmartForm C2 alloy with a step up from the C3 alloy seen on some of the cheaper models like Trail 8. It features a tapered head tube and internal cable routing which makes this frame a good contender for future updates.
Trail-Worthy SRAM 1×12 Drivetrain
SX Eagle is SRAM's budget 1×12 drivetrain option that's ready for the trails nonetheless. It offers riders with moderately deep pockets a chance to experience the beauty of wide-range gearing on a 1x setup.
Trail 2's drivetrain features a 30T SX Eagle crank and an SX Eagle 11-50T cassette. That's a massive gear range suitable for the gnarliest of trails.
You can expect fast, efficient, and reliable shifting from this rear derailleur. Its only drawback is a slightly higher weight compared to higher-end 1×12 groups.
Shimano Hydraulic Disc Brakes
Shimano MT400 hydraulic disc brakes don't come as a surprise on Trail 2. They're a pretty common feature on bikes in this price range because of their evident value to money ratio. It's pretty hard to beat it.
There's nothing too flashy about MT400, but the important thing to know is that they will brake hard when you press the levers. They deliver a lot of performance at a manageable price level which is why Cannondale chose them.
The only downside is the combination of 180/160mm rotors. It would be better if both were 180mm.
Snappy RockShox Judy Front Squish
The star of the show on Cannondale Trail 2 is definitely the RockShox Judy Gold RL front suspension with 120 mm of travel. This is a lightweight solo air fork with a tapered steerer and a 15×110 through axle.
RockShox Judy Gold RL front suspension extends the usability of Cannondale Trail 2 and helps it become a capable trail machine in all settings.
In terms of adjustments, it offers rebound and low-speed compression to lockout feature, so you can dial it to your liking.
Judy Gold RL also supports OneLock remote compatibility, which would provide you with total control of the fork at your fingertip.
Heavy Wheels and Tires
If I owned a Cannondale Trail 2, the first thing I would upgrade would be the WTB STX i23 TCS wheels. Most mid-range bikes have wheels that are slightly heavier than ideal because not everything can be perfect for this kind of money.
However, the good news is that they are tubeless-ready, as well as the WTB Breakout Comp tires that wrap both the front and rear wheel. They're 2.3″ in diameter, so you can expect them to be nimble on trails and fast-rolling on descents.
Is Cannondale Trail 2 the Right Choice for You?
No matter if you are a beginner or an experienced trail connoisseur, Cannondale Trail 2 will not disappoint you considering its more than reasonable price tag.
The advantage of Trail 2 is that it features a high-quality frame and excellent trail geometry that can last you years with occasional updates to the components.
So if you spend any free time you have exploring local trails, climbing, descending, and jumping, Trail 2 should fit your lifestyle pretty well.
Other Trail Series Overviews
Trail 1 – Top model with excellent components and a 120 mm air fork travel, intended for trail enthusiasts.
Trail 2 – High-specked mid-range model with a 1×12 SRAM SX drivetrain and an air fork, made for intermediate trail riders.
Trail 3 – A reasonably priced model for trail beginners and enthusiasts with excellent value for money, 120mm of travel, hydraulic disc brakes, and 12 wide-range gears.
Trail 4 – Excellent introductory model with a 100mm Rockshox coil fork, 10-speed Deore drivetrain, and tubeless-ready wheels and tires, good for on and off-road rides.
Trail 5 – Entry-level trail bike with a solid aluminum frame, decent Shimano components, and 100 mm of travel, that all trail beginners will love.
Trail 6 – Affordable bike with quality branded parts, front suspension and hydro brakes, perfect for beginner riders wishing to get a taste of the trails.
Trail 7 – Versatile MTB with 24 gears, excellent for trails, gravel, and dirt roads, aimed towards casual and recreational riders.
Trail 8 – Cheapest Cannondale Trail model with reliable and durable components for the money, ideal for budget-conscious cyclists.
Interested in more Trail Models? See our review of the Trail SL Series.
Bicycle-Guider's Verdict: Worth the Money or Not?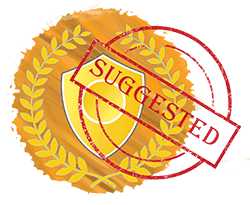 Cannondale Trail 2 is a mid-range bike, which means it comes with both good and bad elements.
Its best selling points include the SRAM components, RockShox front suspension, nimble geometry, and Shimano hydraulic brakes.
The biggest point of improvement is the wheels, which feel heavy when climbing and need a bit of push to get them going.
With that in mind, Cannondale Trail 2 is still a remarkable deal for the money and we absolutely recommend it to riders who want a quality ride with reliable components that is not absurdly priced.
There are no comments yet, add one below.