Cannondale has released another entry-mid level mountain bike at a very tempting price. Cannondale Trail 6 comes from the Trail group of Cannondale's mountain bicycles which vary in price quite a lot. The Trail 6, however, is one of the affordable models and is great if you are on a limited budget but still want to get a decent bike.
The Cannondale Trail 6 is a bike with a great money to value ratio!
This bike comes in two wheel-sizes, both 27.5" and 29ers, so it's up to you to choose whichever you prefer more. If your idea of a bicycle is a machine that can take you down some paved trails or take you on a fun smooth single-track, the Trail 6 will not disappoint you.
Cannondale Trail 6 (2019) Quick Specs
Frame: Alloy C2
Fork: SR Suntour XCM-RL (w/ lockout)
Travel: 100mm
Gears: 18 (2x9)
Wheel Sizes: 27.5 / 29
Derailleurs: MicroShift & Shimano Acera
Weight: 30 lbs
Brake type: Disc
Buy from: REI
Cannondale Trail 6 Main Features
Let's go over some of the main features of Cannondale Trail 6 and see why this bike is a great choice if you do not want to splurge and buy too much bike, but still get decent components for your investment.
Frame
The Cannondale Trail 6 comes with a frame that is well balanced and produced of C2 Alloy, that was reinforced and optimized for the trail. Cannondale boasts that their frame technology absorbs a lot of the vibrations from the road.
The frame is light and strong, double-welded, with a weight that is evenly distributed. Moreover, it's good to know that this is the same frame that is fitted on some of the more expensive Trail models, so you get a lot for your money.
All seven Cannondale Trail bikes, both low-end and high-end models, use the same well-designed aluminum alloy frame.
Fork and Steering
The fork that Cannondale Trail 6 comes with is a Suntour XCT, 100mm, with coil springs. It has a preload option, as well as a lockout feature that is remotely handled. A switch is fitted on the handlebar so you can engage or disengage the suspension at any time. Generally, the suspension is responsive and it will work well on some easier rides or even take some light beating.
The ergonomics of Trail 6 are not too aggressive. Being that this is an entry-mid level bike, this is a good thing. The rider feels well-centered in the middle of the bike, so an amateur MTB rider will feel balanced and confident.
Related: Other mountain bike reviews
Drivetrain & Derailleurs
This bike is fitted with a Shimano 2×9 drivetrain which offers a great selection of gearing for trail rides. On top of that, it saves some weight as well, so you will be faster and nimbler. The chain that powers the drivetrain is a KMC X9, 9-speed, which is pretty standard at this price range. If you take care of it, clean it and lube it regularly, it will serve you well for a long time, like any other chain.
The derailleurs are a slight point of disappointment for us on the Trail 6. On the rear, Shimano Acera Shadow is responsible for shifting, while on the front that task is given to MicroShift. While this is not a bad setup, we believe that at this price range, Cannondale could have gone a step further. If you're riding on the trail often and on lots of uphill and you shift under tension a lot, they might give in after some time.
Tires & Brakes
The tires that the Trail 6 runs on are WTB Ranger Comp, 2.25". Depending on the size of the frame that you choose and your preference, you can choose between the 27.5" and 29" diameter. The tires have a micro-square thread so they give you lots of traction. The knobs are not too emphasized, so excessive traction will not slow you down too much on paved roads. However, due to low-profile knobs, it is questionable how they will perform in wet conditions.
If you buy a MTB that can tackle some more serious terrain, like Trail 6 is, you expect it to have lots of stopping power as well. That's exactly what you get with this Cannondale since it comes with Shimano MT200 hydraulic disc brakes. 160mm rotors are fitted both on the front and on the rear wheel. The stopping power is well distributed and you will feel like you have a lot of control in your hands when you press the levers.
Saddle and Pedals
Not much can be said about both the saddle and the pedals. They are pretty much standard models across most Cannondale bikes in this price range. People who rode the bike and review it didn't complain about the saddle but this is an individual thing. The pedals are Cannondale Platform, flat pedals as it is clear from their name. They are great for beginners, however, if you prefer clipless pedals, you can easily fit the bike with a pair.
What do we think about it?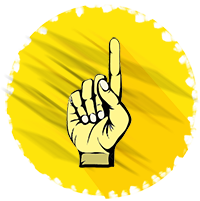 The Trail category of Cannondale's mountain bicycles has a wide range of models that suit different types of rides. If you are a beginner on the trail, but you plan to stick with it, this bike will probably serve you quite well.
The strongest points on Trail 6 are definitely its frame and its brakes, which have shown to be quite durable and to perform well under stress. The fact that the fork has a remote lockout option is a big plus on the trail as well.
After some time, if your riding becomes more serious, you might want to invest in better derailleurs and some knobbier tires, if you ride in muddy conditions a lot of the time. However, these are pretty standard upgrades on most trail bikes.
Therefore, as you can see, Cannondale has built another decent bike and offers it at a decent price. If you are just entering the trail life, definitely give this model a try. If you are a more experienced rider, though, check out some of the more advanced Cannondale Trail models instead.
Related: Cannondale Trail 5