Vilano Shadow is an interesting entry-level road bike that deserves everything but to stay in the shadows. That's why we're putting it in the spotlight with this review, where we believe it belongs.
This bicycle is a very good choice for any road cycling beginner out there for a number of reasons:
It's cheap.
It offers unprecedented value for the price.
It looks great!
It's made from aluminum.
It has a quality set of low-level Shimano components.
Vilano Shadow is a safe choice for anyone who has not had much experience with cycling before. Whether you are interested in losing weight, replacing your dreary car commute with a more economical choice, becoming healthier, or just having some fun, you won't make a mistake.
However, it's a cheap bike, so we have to be realistic—it does have some setbacks. If you feel that you need some better components, consider Vilano Shadow 2.0 and Shadow 3.0 as well.
To find out more about both the good and the bad, keep scrolling down!
Key Features
When most people think about road bikes, the first association they get is "expensive." But that's far from the truth. With the price of just $319, Vilano Shadow is a cheap bike. But cheap does not necessarily mean bad, which is the case here.
Even though this bicycle will not make a big difference in your bank account, it could make a big difference in your life.
It has all of the necessities that you need to call one bike a real ROAD bike, such as a sleek, lightweight aluminum frame; drop bars; thin, fast tires; integrated brake/shifter levers, and fast gears.
Lightweight and Stylish Aero Frame
The frame is the heart of any bike! You can replace all other parts and still keep the bike rolling well, but if the frame is not good, the bike will only be good for the rubbish.
Vilano Shadow is built around a 6061 aluminum double-butted frame, which is pretty light considering the price of this bicycle. The tubing is pretty narrow which makes the Shadow more aerodynamic and thus faster.
This bike is available in two colors: black and white. The design is incredibly simple, but it works well. The white frame has a black "Vilano" decal, whereas the black frame has a white "Vilano" logo written on it.
Shimano Components: Integrated Brake Levers
Remember, Shimano is the word you want to hear when you're looking at buying a cheap bike. You can't expect the components on a $300 bicycle to win races, but you should expect them to meet your needs.
Vilano Shadow comes with Shimano Tourney derailleurs and a 2x drivetrain that provides you with 14 gears. That might sound like little to experienced riders, but it's more than enough for beginners.
Unlike many other cheap road bikes out there, the Shadow comes with integrated brake levers and STI shifters which are often found on much more expensive road machines.
That means that you'll use the brake levers both for braking and for shifting gears. This feature not only makes this bike look more serious, but it makes it more efficient as well.
Thin & Fast Tires
Vilano Shadow is not a hybrid bicycle in a road disguise. It is a proper road bicycle that you can take to group rides and explore the local roads.
The proof are the 700c wheels and the 25 mm wide Kenda tires. These are the dimensions seen on most road bikes out there because they guarantee the best relationship between speed and comfort.
However, keep in mind that they are still more suitable for slick roads and bike paths without too many potholes. They roll fast and we didn't see many (if any) users complaining about them.
Saddle & Pedals
Vilano Shadow is ready to ride out of the box because it comes with the pedals included. The stock option are flat pedals, which are the best choice for beginners. You can ride them in whatever shoes you have, which allows you to combine both walking and cycling in your daily activities.
However, you can also easily fit them with a pair of clipless pedals. This will make your performance better and your pedaling more efficient.
The saddle is called Anatomic Comfort with a good line and just the right amount of cushioning. From the look of it, you will probably not get saddle sores from it.
Is Vilano Shadow for You?
Finally, the big question: Is Vilano Shadow the right bicycle for you? That's a question you should ask yourself and answer it with the information we've provided above. But we'll try to help you out a bit.
If you are a road cycling beginner and you're buying your first road bike, Vilano Shadow is definitely for you. Moreover, if you're looking to cover short to moderate distances on your daily commutes, you won't get disappointed with it.
If you want to pick up cycling as a hobby, have fun, get healthy, and lose the excess weight, we definitely recommend the Shadow.
However, this bike is not for you if you are an experienced rider looking to improve their speed and performance. If you want more performance, then you need to say goodbye to more of your money.
Highlights and Points of Improvement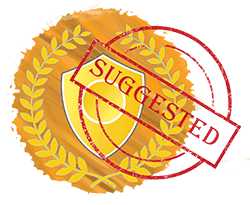 As we've mentioned, Vilano Shadow is a cheap bicycle but it has some features and components that it can be proud of.
We're talking about the drop bars, nice design, lightweight and aero frame, and the thin and fast Kenda tires. The biggest highlight by far are the integrated brake levers and STI shifters. You can rarely see them on bikes that cost this little and they contribute a lot to the performance on the road and the overall riding experience.
If you want to see what an improved version of Vilano Shadow looks like, you can check out the other two models as well: Vilano Shadow 2.0 and Vilano Shadow 3.0. They have better components, but a better price as well.
There are no comments yet, add one below.