A hybrid bike is nowadays regarded as the workhorse of bicycles. It's an extremely versatile bicycle type that can be ridden in various conditions.
Let's see what are the best hybrid bikes of 2021 on the market.
What Is a Hybrid Bike?
A hybrid bike, just as its name implies, is a mix of two types of bicycles—road bikes and mountain bikes. A hybrid bike takes the best characteristics from both of these types which makes it suitable for different types of terrain, paved and unpaved roads, commuting, recreational riding, and more.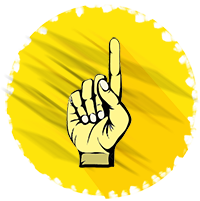 But, what defines a hybrid bike (also called comfort or dual sport bike), and what determines whether it is good or bad? They come in different sizes and shapes, but every hybrid bike should have several recognizing features and meet certain standards.
The frame of best hybrids is made of aluminum and its geometry is more comfortable than both road bikes and MTB. It allows the rider to sit in a more upright position and thus have more visibility and put less strain on the back.
A good comfort bike will have tires that are slightly wider than a road bike. They can be anywhere between 28-32c, or wider, up to 42c. This gives the rider more comfort and makes the bike more utilitarian.
Our Picks For the Best Hybrid Bikes
A hybrid bike will usually be more customizable than road bikes. It should come with mounts for mudguards and panniers on the front and on the back, as well as with two mounts for water bottles.
However, oftentimes you will not have to worry about mounting any of this additional equipment. Many comfort bikes already come with all of these additions as standard equipment.
Here, you'll find the best hybrid bikes for men and women. Enjoy!
---
In this review, you will find the best hybrid bikes for…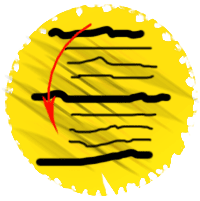 ---
Best Electric Hybrid Bikes
---
Ride1UP 500 Series
Best E-bike for Commutes and Mixed Terrain

MSRP: $1,295
Ride1UP has been generating a lot of attention recently with its affordable high-quality e-bikes. This San Diego-based brand is breaking the mold and redefining what's possible to expect from an e-bike at a certain price point. Their 500 Series e-hybrid model is an excellent example.
Features:
750W motor
9 gears
High quality
What we have here is a fast and good-looking class 3 e-bike with up to 9 pedal-assist levels and a throttle. It has a 28 MPH maximum assisted speed (20 MPH with the throttle) and a 25–45-mile range, depending on how you ride it. The powerful motor also makes it one of the best hybrid bikes for seniors.
Even though it costs less than $1,500, Ride1UP 500 Series has an advanced LCD display that lets you customize the top speed and fine-tune the assistance from the motor. It also has a powerful 750W/60Nm rear hub motor and an integrated 48V 13Ah (624Wh) battery pack.
Ride1UP 500 Series is a foolproof choice for anyone with a limited budget but with unlimited expectations.
Ride1UP is somehow not cutting corners in other areas either, so 500 Series features a Shimano Acera 8-speed rear derailleur, Tektro Aries mechanical disc brakes, a kickstand, and a super-bright headlight.
This e-bike is not just fast but comfortable as well. Its aluminum frame is fitted with a 100mm suspension fork (with hydraulic lockout) that makes the ride smoother. It also has Kenda Kwick Seven 27.5″ x 2.2″ tires, which is a good choice for on- and off-road commutes.
All things considered, Ride1UP has created the ultimate electric hybrid commuter for budget-minded riders who are not willing to make compromises when it comes to speed, power, and performance.
Rad Power Bikes RadRover 5
MSRP: $1,699
Rad Power Bikes RadRover 5 electric bike is adamant about killing all of your excuses for not cycling more. If you have a back or a knee injury, if you're not in the springtime of your youth, or you just don't like sweating and hard work, the RadRover 5 is the solution to your problems.
Main Features:
750W motor
Light frame
7 speeds
FULL REVIEW: RadRover
This Rad Power electric model comes with a quiet and strong Bafang motor system with a peak power of 750W. It is a pedal-assisted motor, so you can still pedal on your own. However, the motor will jump in whenever you need help, to give you some extra juice. The battery has a capacity of 672Wh, so you have enough fun in it for some moderately long rides.
The motor can be operated with a throttle as well, so you can also ride this bike like a scooter.
Rad Power Bikes RadRover 5 is proof that even budget-conscientious riders can enjoy the full benefits of an electric hybrid setup for commuting and fitness riding.
Other than that, the RadRover 5 has a lightweight aluminum frame, with a low-top tube, so it's easy to climb on it and start riding. The fork gives you 80 mm of travel and combined with the 4″ wide tires, you'll be able to go on any kind of terrain.
Other than that, we like the Shimano Acera derailleur and the 7 speeds it offers. This groupset is entry-level, but it works excellently for daily commutes and regular recreational rides. It won't let you down.
Priority Current E-Bike
Best in Class – No-Maintenance Everyday Hybrid
MSRP: $3,299
Priority Current is one of the best electric hybrid bikes out there. It comes with a rather high price, but considering the components and the technology you get for that money — it's pretty affordable.
Key takeaways:
Light frame
500W motor
Comfortable
Current is made with an ultralight aluminum frame and fork available in attractive white or charcoal colors. The downtube drops near the seat tube which increases standover clearance.
In terms of electrical and mechanical components, this bike has the best of the best. It's powered by a 500W mid-drive torque-sensing motor and a Bosch 500Wh battery that can be controlled via a digital Display. The result is a range of 30-60 miles.
Shifting is done with a Shimano Inter-5 internal hub, offering more than enough gears to get you up and over the most stubborn hills.
Priority Current is an e-bike built to be ridden every day, no matter the conditions. It requires very little maintenance thanks to the carbon belt.
Other notable features include hydraulic disc brakes, wide 650b tires, and of course a carbon belt! The carbon belt will make your life easier and maintenance almost non-existent.
It's fitted with front and rear fenders and front and rear lights, so you can ride in on rainy days and even at night. Perfect for year-round commutes.
So if you want an electric bicycle that's not complicated to use and maintain and is incredibly comfortable to ride, Priority Current is definitely a model you should consider if you have enough money to spare. Thanks to the e-assistance, this has also been one of the best hybrid bikes for seniors for a long time.
Features:
250W motor
7 speeds
Upright riding position
Step-through frame
First of all, this bike is equipped with a 7-speed Shimano rear derailleur, which will get you up some moderate hills. When you encounter really steep hills, you'll get assistance from a 250W rear hub motor.
The battery has a 309 Wh capacity, so the pedal-assist range is between 20 and 50 miles, whereas the maximum assisted speed is 20 mph.
The wheels are 27.5″ in diameter, unlike most other hybrid bikes, so you will get less rolling resistance and be able to accelerate faster, which is important when it comes to city riding.
Electra Townie Go! 7D is affordable, durable, well-made, and attractive – It has everything you could ask from a day-to-day electric city bike.
The seat is nice and comfy, made with shock-absorbing elastomers and it is coupled with a comfort-oriented geometry that will make your rides buttery smooth.
The braking system is comprised of Tektro mechanical disc brakes that are entry-level but still offer substantial stopping power.
This bike also boasts an easy-to-read Hydrive LED display, the patented Flat Foot Technology, a rear rack, and a kickstand.
Related: Best Bikes For Commuting
It's a good-looking package that has everything you need to commute or ride around the city on a daily basis.
Cannondale Tesoro Neo X3 Remixte (2021)
Best in Class – Excellent e-hybrid for urban rides

MSRP: $3,350
Did you know that Cannondale is one of the best hybrid bike brands in our opinion? The Tesoro Neo X 3 Remixte is an electric hybrid bike that has a lot of urban capability, as you can use it for easy commutes to work and other types of everyday city rides.
Features:
Light frame
250W motor
Hydraulic disc brakes
This model comes with a lightweight aluminum frame that keeps the weight down and with a front suspension fork. This adds some weight to the bike, but it makes it much more comfortable to ride off-road.
Bosch's Performance Line Sport 250W motor is powered by a 500 Wh battery. Therefore, you can expect a 104-mile range if you use it sparingly.
The tires you get with this Cannondale Tesoro NEO are 29″ and quite wide – 2.25″. This means they are very stable and the width allows them to ride smoothly on unpaved roads as well.
Cannondale Tesoro Neo X 3 can do it all as it comes with quality Bosch electronics, so you can safely take it out on cycle lanes, roads, and moderate dirt roads away from your home.
Cannondale Tesoro Neo X 3 Remixte has a 1 x 9  drivetrain. It gives you a wide range of gears to beat any terrain.
A great thing about this bike is that it also comes with hydraulic disc brakes which have proven to respond a lot better and brake more efficiently, especially in wet weather.
The only downside might be the Shimano Alivio rear derailleur, which is entry-level, but other than that, it is a stupendous bike.
To wrap it up, it's one of the best electric hybrids at this price. Due to the low-step frame, it is suitable for men, women and seniors.
---
Best Hybrid Bikes For Beginners
---
Priority Classic Plus – Gotham Edition
Best-In-Class: Best All-Rounder for New Riders
MSRP: $549
Read More: Priority Bikes review
Priority Classic Plus – Gotham is designed in such a way that it provides a smooth and reliable ride on all surfaces and terrains. It comes with a 3-speed Shimano internal gear hub that will let you climb moderate hills and ride faster on flats.
Main Features:
Aluminum frame
3 speeds
V-brakes
The frame is available in step-over and step-through versions, which makes it one of the best hybrid bikes for men and for women.
For the money, Priority Classic Plus – Gotham is one of the best hybrid bikes on the market, offering a Gates belt drive for just $549.
Like all other Priority bicycles, Classic Plus – Gotham is powered by a carbon belt instead of a traditional chain which makes maintenance a breeze.
Once you wish to stop, a pair of easy-to-adjust and use V-brakes will help you do that easily.
The weight of this Priority model is really low and that is, in part, because of the ultralight aluminum frame that is stiff and strong, but very lightweight. It weighs just 26 lbs.
The Classic Plus bike is called Gotham because of its all-black design that looks really good and fits an urban setting perfectly.
The wheels are standard 700c and pretty wide, so you will be able to enjoy a fast ride with good power transfer and plenty of grip on challenging city streets.
Priority Classic Plus – Gotham is the ultimate commuter as it comes equipped with a kickstand and water bottle cage. In the box, you'll also get all the assembly tools and even a floor pump.
Hiland 700C
Best Drop-Bar Bike
Hiland 700C is a road bike built around a steel frame and a rigid fork that balances weight and strength pretty well. It will be a comfortable ride in pretty much all conditions. The frame is available in three sizes and the bike weighs around 27 lbs.
Key takeaways:
14 gears
Rim brakes
700C x 25mm tires
Attractive color
When it comes to the components, Hiland 700C is equipped with Shimano components and comes with 14 gears. These components are not high-end, but they are still pretty reliable and will shift gears with decent precision. That's the reason why it is one of the best hybrid bike for beginners.
This versatile bike also has alloy rim brakes, which are the best choice for all types of riders. They are ideal for commuting and recreational rides in all weather conditions.
The tires on this Hiland are 700C in diameter, which is a great choice for smoothness and speed on paved roads, especially for commuting. The frame does not come with front and rear fenders, but you can easily add them later if you need them. There are no lights or a rear rack either.
Hiland 700C is one of the fastest affordable drop-bar bikes around that comes with some of the best user reviews.
However, even though this is one of the best hybrid bikes under $500, you should keep your expectations realistic.
The bottom line is if you want an affordable and durable drop-bar bike with dependable parts and brakes to commute or ride for fun every day, get Hiland 700C. Just maintain it properly, like any other bike and it will last you a long time.
Yuba Kombi Step-Through
Best Cargo Choice
MSRP: $1,200
Yuba Kombi Compact Cargo bike is special for several reasons. It has a very comfortable upright geometry, a comfy saddle, enough gears, and a massive rear cargo area.
Features:
Steel frame
Comfortable riding position
Great for cargo
The bike itself runs on 24″ wheels and engages its mechanical disc brakes to stop when necessary. On top of that, the tires are 2.4″ wide, which makes them ideal for rides around smooth city streets or hardpacked dirt roads while carrying heavy cargo.
The frame is made of steel so the bike weighs 50 lbs, but it can carry large amounts of added weight, such as your kids, groceries, or anything else.
The rear derailleur is made by Shimano and the drivetrain offers 9 gears for any type of terrain. Even though the tires are 24″, this bike fits riders between 5 ft. and 6'5″ tall.
Related: Best Bike Locks (And How To Choose)
In addition to that, Yuba Kombi comes with several handy accessories such as front fenders, rear-wheel skirt, dual kickstand, deflopilator, front, and rear LED battery-powered lights, and even a bell. That's all you need for daily urban rides.
Yuba Kombi is ideal for urban cyclists who need a dependable, easy-to-use, and versatile cargo bike to transport kids or do grocery shopping.
No matter what, Yuba Kombi Compact Cargo bike has some excellent user reviews online that should reassure you that it is a good buy! That's why we think it's one of the best cargo bikes for the money!
Hiland Road Hybrid Bike
Entry-Level Hybrid Bike with Disc Brakes
MSRP: $409.99
This is one of the best hybrid bikes under $500 by Hiland for new and aspiring riders. It's ideal for riding on the city streets and down paved and smooth roads.
Main Features:
24 gears
Sporting geometry
It comes with standard 700c wheels that make it pretty fast and lower the amount of contact the tire has with the road. Hiland also has a sporty geometry that allows you to change your position from a faster one to a more comfortable one.
This bike comes with Shimano Altus derailleurs, which put 24 gears at your disposal. This setup offers a good range of speeds.
When you decide to call it a day, you will be using mechanical disk brakes, which are always a good choice, especially if you are riding in an area that has lots of rainfall or dirt and grit.
The Hiland Road Hybrid offers excellent performance for any beginner fitness rider out there.
Some negative things that you should consider are for example the cheap pedals that some people have reported to have had problems with. You might want to consider upgrading them if they cause you issues as well.
The saddle might not be according to your preferences, but you can easily upgrade to a better one without spending too much money as well.
Therefore, apart from the several slight downsides, Hiland is a good, reliable, and one of the best cheap hybrid bike that you should definitely consider.
---
Best Hybrid Bikes For Adventure
---
Co-op Cycles ADV 1.1
Best in Class – Top Unisex Touring Bike
MSRP: $1,599
Co-op Cycles ADV 1.1 is created to be able to take some abuse around the world. You can use it for your day-to-day commutes around the city and then on the weekend you can take it on a long ride away from the city streets.
The step-over frame makes it one of the best hybrid bikes for men, but women can easily ride it as well.
Features:
Great for bike touring
Hydraulic disc brakes
Steel frame
Unlike many other hybrid models, it comes with drop handlebars that give you more grip positions for a long comfortable ride.
The tires are 700x38c, which is right in line compared to the standard in this test. It means that you will have more stability and more resistance when it comes to city potholes and debris.
Co-op Cycles ADV 1.1 combines great looks, excellent components, and a comfortable geometry for $1,400, which easily makes it the best choice for commuting and touring.
When it comes to the drivetrain and shifting, the Shimano Deore LX groupset is responsible to provide you with smooth gear changes and power transfer.
The bike is also fitted with some solid TRP hydraulic disk brakes, which should give you lots of security on the downhills or sudden stops at the traffic light.
Both the frame and the fork are made from very strong and durable Chromoly steel, which can handle a heavy rider and additional weight on the front and rear racks.
To be honest, there aren't really any setbacks on this bicycle, except that it does not come with front and rear fenders.
It is one of the more expensive models on this list, but it is still very affordable and you won't go wrong if you choose it. That's why it's one of the best unisex touring and hybrid bikes in our opinion!
Batch The Fitness
Best City or Fitness Bike
Batch The Fitness is a 700c city or fitness bike with lots of fine features. This bike has an aluminum frame that is convenient both for men and women. Its upright geometry provides a comfortable riding position that also gives a good overview of what's in front of you. The fork is made from steel which improves comfort.
Features:
Great for fitness rides
Two water bottle mounts
Alloy rim brakes
The frame has internal cable routing, which makes the bike look smooth. Moreover, it has many eyelets for racks and water bottle cages.
Batch The Fitness is equipped with a Shimano Alivio 3×7 drivetrain, which is excellent for riding when heavily loaded. You can easily pedal over a local hill or over a mountain pass if you go on a longer ride.
This bike rolls on double-wall aluminum rims that are quite durable and 700C x 35mm tires that you can enjoy on any type of surface.
Batch The Fitness is a remarkable all-rounder for commuting or fitness riding as it features lots of gears, strong brakes, and a beautiful design.
Another positive aspect of this bike is the alloy V-brakes. They're not without flaws, but they're still excellent for the money which is why they are often seen on the best hybrid bikes under $500.
Don't hesitate to buy it if you need a dependable bike to commute every day and go on longer fitness rides when you take some days off from work.
---
Hybrids For Commuting
---
Orbea Terra Ultegra
Best Gravel Bike
MSRP: $3,000
For what you get with this bike, it's really affordable, even though the price is high. We learned that gravel bikes are super-fun and capable, able to cover great distances easily. Orbea is one of the most popular brands in the bicycle world, and its gravel bikes are hard to beat. That's the case with the Terra model as well.
Features:
Aluminum frame
Ultegra hydraulic disc brakes
Ultegra groupset
700C x 33mm tires
This Orbea bike is built with a durable aluminum frame and a comfortable carbon fork. The result is a strong and smooth workhorse that can do it all.
It comes with DT Swiss C-1800 rims that are quite durable and can carry a lot of weight. These are combined with the Schwalbe Racing Ralph 700 x 33mm tires, ideal for touring on paved and unpaved roads.
Orbea Terra is the best bike you can get to enjoy riding a variety of roads, commute more by bike and less by car, or travel around the world.
As its name tells you, this touring bike comes with hydraulic disc brakes, which offer excellent braking performance. In this case, you'll get Shimano Ultegra disc brakes which are some of the best on the market.
Orbea Terra is a high-performance bike, so it's equipped with a Shimano Ultegra 2×11 drivetrain. These are high-end components, so they will perform great no matter the distance or speed.
All things considered, we believe that Orbea Terra is one of the best value hybrid bikes over there and delivers some great bang for the buck. If you don't mind a few added pounds from the aluminum frame, you'll love every mile you ride on it.
Marin Olema
Adventurer's Dream Bike
MSRP: $799
Marin is one of those rare bike companies that are still trying to keep cycling fun. One of their best attempts at doing so is called Olema. This bike is quirky and adventurous, featuring a lightweight aluminum frame, drop bars, and lots of options for customizations. The first one of these is being able to fit front and rear racks and two water bottles, as well as front and rear fenders.
Shimano Claris
16 speeds
Mechanical disc brakes
Gravel-adventure ready
This bike's intended use is riding on mixed terrain, including gravel, commuting, and improving your fitness. One of the parts where this is mirrored is in the tires, which are 650B in diameter but quite wide. This bike also has a rigid aluminum fork that saves some weight, as entry-level suspension forks in this price range are very heavy.
Marin Olema is also equipped with mechanical disc brakes, which are good enough if you intend to do some steep descents in wet weather.
Marin Olema has the potential to dominate the entry-level market as a well-balanced and affordable gravel commuter bike.
Olema is ideal for steering off the beaten path. It comes with a Shimano Claris groupset, which is an entry-level quality class that has proven to be reliable. It gives you 16 speeds in total, on a 2×8 drivetrain.
All in all, Marin Olema presents a nice combo of decent quality parts at an affordable price. Because of that, it is one of the best hybrid bikes under $1000.
Kulana Lakona
Best in Class – Best Value Cruiser Bike
Do you need a simple cruiser bike that will get you from point A to point B with minimal fuss? Kulana Lakona is the right tool for that job! Simplicity is its main feature which comes without any sacrifices. This is a strong and durable steel bicycle with a rigid fork, available in an attractive matte orange/black finish.
Main features:
Upright riding position
Coaster brake
Comfortable saddle and wide tires
But, amazing looks are not the only thing that Kulana Lakona has to offer. In terms of components, you get a decent package for the money, if you plan to use it for simple everyday rides. This bike has a single-speed drivetrain, which is enough for city riding on flat terrain.
Kulana Lakona offers all the features a regular commuter would need on everyday rides or occasional leisure outings. It's a great bang for your buck.
This bike uses a coaster brake, which is expected on a cruiser hybrid bike in this price range. It also has a comfortable saddle, a very relaxed upright geometry, and a chainguard to keep your pants clean.
Moreover, the 26 tires are the perfect choice to provide you with a delicate balance between speed and comfort on the asphalt. That's why many regard it as one of the best hybrid bikes under $1000.
Other notable aspects of Kulana Lakona bike include swept-back handlebars that provide an upright riding position, fenders, and more. It's an excellent bike for commuting and recreational riding.
Due to its small 26″ wheels, this cruiser bicycle is suitable for riders 4'0″ to 5'0″ tall.
---
Best Hybrid Bikes For Women
---
Sixthreezero EVRYjourney
Most Color and Gearing Options Available
MSRP: $769.88 – $979.99
We have arrived at the first proper city bike on this list of affordable hybrids, and it's a good one.
The Sixthreezero EVRYjourney is built to be an efficient commuter bike. The build feels strong and durable, mostly because of the quality step-through aluminum frame. The bike also looks really nice because of numerous available paint jobs and matching front and rear fenders. That's part of what makes it one of the best hybrid bikes for women.
Features:
Comfort
Durable
Different drivetrain options
If you buy it, your EVRYjourney can come with a 1-speed, 3-speed, 7-speed, or 21-speed drivetrain. You can also choose between 24″ and 26″ wheels and tires.
All models have dependable front and rear brakes, but the single-speed models also feature coaster brakes for added security and fun.
sixthreezero EVRYjouney is worth being called one of the best city bikes because it's cheap, easy to maintain, fun to ride, and really nice looking.
This bike also has a rear rack, so you can fit it with panniers or a basket to carry all of your necessities, wherever you go. It's also suitable for a rear-mounted child seat.
To wrap it up, in our opinion, it's one of the best city hybrid bikes on the market!
Tern Verge D9
Affordable Folding Commuter E-Bike
MSRP: $1,149
If your idea of cycling is to be able to roll around the city, soak up the breeze and easily carry your bike around, then Tern Verge D9 is for you.
It is a folding bike that is best intended for urban commutes thanks to its small wheels and wide tires. It has a comfortable geometry that's easily adjustable, so you will be able to ride for longer without pain or numbness.
Key takeaways:
Doesn't take much space
Lightweight
9 gears
Its light aluminum frame comes in an attractive silver finish and is paired up with a rigid hi-tensile steel fork. The frame can be easily folded in a few quick steps, so you can carry Tern Verge on the train or fit it in your car trunk.
Tern Verge D9 is a versatile and good-looking folding bike, perfect for daily commutes that combine cycling and public transportation.
This bike also comes with 9 gears, which is more than enough to keep pedaling up some moderate hills and not spin out on flat sections. The components are Shimano Acera, which is a reliable entry-level group.
Tern Verge D9 also comes with a pair of hydraulic disc brakes which are a sweet surprise at this price. They are an entry-level model, but they are far better than any V-brakes.
To wrap it up, it's one of the best folding bikes in its price category with decent components and an excellent frame.
---
---
How Do I Choose a Hybrid Bike?
Should you get a budget hybrid bike? Yes, if it is good. But how do you what is the best hybrid bike for the money?
As you can see from the variety of bikes that we have reviewed above, hybrid bikes are versatile machines. There is a model for everyone and for any purpose. You need to think about what you need your bike for and what you expect it to be able to do. Still, there are some general features to be on the lookout for.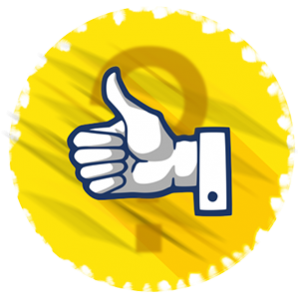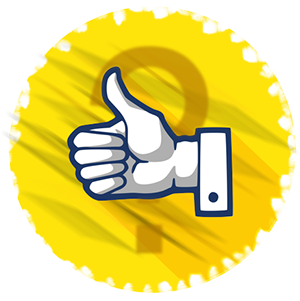 A good hybrid bike needs to be lightweight. This bike should be nimble enough to tackle city rides where you need agility and acceleration. Therefore, an aluminum frame is what you should go for.
Related: See the Best 15 Bikes For Women >
Having front suspension could be good if you plan to ride on bumpy terrain a lot. Otherwise, go for a stiff fork to reduce weight, save money, and simplify maintenance.
A good hybrid bike should also have a wide range of gears in order to be able to tackle different terrains. However, if you know you will be riding it in a very flat area, a single-speed model will do the job just as well.
When it comes to tires, 700c is recommended, as they roll better and are generally much faster on paved surfaces. Again, if you think you will ride on gravel roads a lot, or if you need shorter stand-over clearance, go for 27.5″ or even 26" wheels.
Finally, think about what kind of accessories you will need, if any. Many hybrid bikes come with fenders, a kickstand, front and rear racks, and so on. This is great if you need it. Otherwise, it will just add more weight and slow you down without providing any real value.
Hybrid Bike Types
Hybrid bikes come in a lot of different types, each of which is more or less suitable for a specific kind of riding. Even though these differences sometimes appear to be minimal, they will affect the ride quality and efficiency in the real world.
Here are some of the most common types that you should know about:
Fitness Hybrid Bikes: This type is also known as road hybrid bikes because they are similar to road bikes. Best hybrid fitness bikes have thinner tires and lightweight frames but come with flat bars. They are ideal for fitness riding and speedy commutes.
Comfort Hybrid Bikes: These are hybrid bikes with comfort features such as dual-spring saddles, wide tires, upright geometry, and sometimes even front suspension. They often also have step-through frames for easy access.
Dual Sport Hybrid Bikes: If you want to ride both on- and off-road, this is the type for you. These hybrids typically have wide, knobby tires and front suspension, so they are suitable for paved and unpaved roads.
Commuter Hybrid Bikes: As you can guess, these are hybrid bikes for commuting. They are characterized by having fenders, lights, a kickstand, and even a rear rack. Their main priorities are comfort and practicality for everyday riding, in varying conditions.
Now that you know about all the different types, you need to decide which one to get. Ask yourself these questions:
What do you need a bike for? Where will you ride? On what kind of terrain and in what weather? How often will you ride it? Is speed more important for you than comfort? What about equipment, do you think you will need anything apart from the standard road bike equipment?
These are only some of the important questions that you should consider. In order to answer them more easily, take a look at some advantages and disadvantages of hybrid bikes. That way, you will have a good idea whether a hybrid bike is the best choice for you.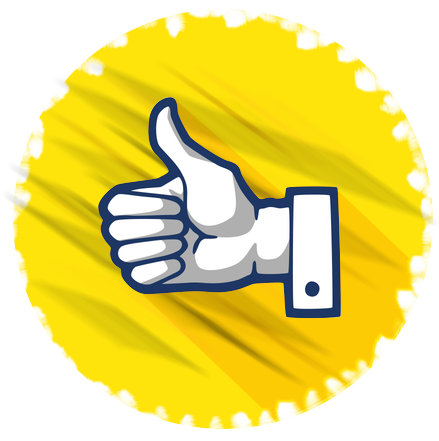 Pros of Hybrids
A hybrid bike's frame is designed for comfort. The upright position that the rider is placed in is easy on the back.
Many comfort bikes come with front suspension that absorbs road vibrations.
Wider tires on comfort bikes provide more stability and more comfort on lower air pressure.
A hybrid bike is fast because of the large wheels borrowed from road bikes.
It is easy to add additional equipment to it like mudguards, racks, lights, and so on.
A large number of gears means that you can easily beat any hill and go fast on the flat.
Cons of Hybrids
Since hybrid bikes combine the best of road bikes and the best of MTB, they do not really have many downsides. In the end, it all depends on your personal preferences.
A hybrid bike can often be heavy because of additional equipment.
A comfort bike is not as fast as a road bike, nor durable as an MTB.
Since it is a combination of more bike types, you have to make compromises.
Well, we have covered the basics and presented you with the reasons why you should or should not go for a hybrid. Therefore, let's review the 15 best comfort bikes for the money that you should consider if you opt for this bike type.
FAQ
What are the best hybrid bike brands?
The best hybrid bike brands to consider when buying your next hybrid bike include:
Priority Bicycles
Co-op Cycles
Trek
Giant
Cannondale
Of course, there are many other popular brands that make great hybrid bikes, but these are the ones that offer the best bang for the buck and the biggest selection, in our opinion.
Is a hybrid bike good for long distances?
Some hybrid bikes are good for covering long distances, whereas others are not. Best hybrid fitness bikes can easily deal with long rides, but some dual-sport and commuter models can be suitable as well. Overall, most hybrid bikes are built for moderately long rides on paved roads.
How to choose a hybrid bike?
When choosing the best hybrid bike for yourself, you need to consider your needs and your budget. Once you know your budget, you can start thinking about what type of hybrid bike is best for you and what features you would like to have.
Are hybrid bikes good for fitness?
Hybrid bikes are an excellent choice for fitness riding. Many people use them for weight loss because of their numerous benefits and handy features. Hybrids typically have a relaxed geometry, sleek tires, and helpful accessories. Therefore, you can ride them for a long time and gradually improve your fitness.
Is a hybrid bike good for touring?
A hybrid bike can be a good choice for touring, but not for very long tours. Most hybrid bicycles come with flat bars that limit your choice of hand positions. For that reason, drop bars are a much better choice. However, a hybrid bike can be perfect for short and moderate tours.
How much should I spend on a hybrid bike?
The amount of money you should spend on a hybrid bike depends on your budget, your needs, and your expectations. The majority of good hybrid bikes cost between $500 and $1,000. If you pay more than that, you may get a carbon frame and better components.
Are hybrid bikes faster than mountain bikes?
Most hybrid bikes are faster than mountain bikes because they have narrower tires that are also often sleek. Hybrid bikes also often have gears that are more suitable for riding fast on paved roads, so it's easier to maintain a higher average speed compared to mountain bikes.
What size hybrid bike should I buy?
In order to determine what size hybrid bike you should buy, you need to measure your height and your inseam. After that, you need to find a size chart for the hybrid bike model you are interested in and determine your ideal frame size.
How fast can a hybrid bike go?
Most hybrid bikes can easily maintain average speeds between 12 mph and 15 mph. Best comfort hybrid bikes will be closer to the lower limit, whereas fitness hybrid bikes will be close or above the upper limit. Of course, this also depends on your legs and external factors, such as the wind.
What's the difference between a gravel bike and a hybrid bike?
A gravel bike has drop bars and is intended for off-road riding, whereas a hybrid bike comes with flat bars and is better for paved roads. Gravel bikes and hybrid bikes also have different geometries. Hybrids generally prioritize comfort, whereas gravel grinders prioritize off-road performance.
Conclusion
The amazing thing about hybrid bikes and at the same time the reason why they have become so popular is that there is a model for everyone. Let's take one final look at the best hybrid bikes of 2021 and help you decide.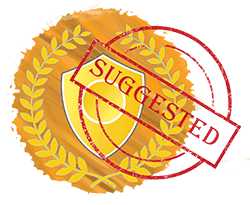 If you are looking to buy a beginner's hybrid bike, then you should be looking at these four bikes. The Yuba Kombi is the best in the cargo class, offering the most value for money. Hiland 700C is one of the best value models great for commuters and fast riders. The best hybrid for hilly areas with a wide range of gears is Priority Classic Plus – Gotham Edition. However, if you need a decent commuter and a weekend trainer, choose the Hiland Road Hybrid Bike. That's our top pick!
When it comes to the best commuters, you cannot go wrong with these— Tern Verge D9 and Marin Olema are our top picks. Marin is great for gravel and adventure riding as well!
If you have realized that cycling is the best form of traveling, we advise you to consider Orbea Terra. It's a great gravel bike that you can use to commute or work out.
In case you are a woman and looking for the best hybrid bikes for women, Co-op Cycles ADV 1.1, Batch The Fitness, and Sixthreezero EVRYjourney should be on your must-check list
Ride1UP 500 Series is one of the best electric bikes. RadRover 5 is a strong second, a bike equipped with strong components. Priority Current is also a very strong performer. But don't forget about Electra Townie Go! 7D either, which is a great advanced option. Also, consider the non-electric Kulana Lakona if you want to save some money and get a better workout, as it is one of the best comfort hybrid bikes.
You can shortlist Cannondale Tesoro Neo X 3 Remixte e-bike as well, as it offers all the features and components an all-terrain fitness rider could ask for.
---
If you didn't find what you were looking for, here's a quick tip for you. Have a look – hybrid bikes on REI, JensonUSA, PlanetCyclery, and CompetitiveCyclist
Or browse pre-owned bikes on The Pro's Closet
---