Tommaso is a Colorado-based manufacturer of affordable, ready-to-ride bicycles. It stands behind its products by offering a lifetime warranty and a 14-day test ride period.
Part of Best Bike Brands
On its website, Tommaso states that its main philosophy can be summed up as 'Riding Bikes Makes Life Better.'
Apparently, it's a company that strives to make cycling more accessible by manufacturing entry-level and mid-range bicycles at lower price points compared to what the market dictates.
Let's take a closer look at Tommaso's lineup of models, its history, and the quality of its bikes. Find out if this brand is worth considering.
Overview of Tommaso Bikes
Tommaso Bikes is a bicycle manufacturer headquartered in Denver, Colorado, USA. The company was established in 1985 as a road bike brand but soon expanded its scope to include other types of bikes as well.
These bikes are unique because they are designed in Italy, but engineered and assembled in Colorado. They can be bought directly through the official website, or through TommasoCycling.com, which is Tommaso's official retailer.
Some of the things that set this brand apart and make it stand out among countless other manufacturers out there include:
Lifetime warranty
Ready to ride builds
14-day test ride
Free shipping
Tommaso Bikes started by making steel bikes with traditional track frames and geometry. However, today the company also offers modern bikes with aluminum and carbon frames.
In 2013, the company was sold to an investment group, but it retained its philosophy, quality, and approach to cycling.
Models
Tommaso's lineup of bicycles is quite diverse. It includes road, adventure, hybrid, and mountain bikes. Its models are built around steel, aluminum, and carbon frames, depending on the intended use and the price category.
What's interesting is that these bikes are typically equipped with full Shimano groupsets, such as Claris, Tiagra, 105, or Ultegra, which is not a common thing with affordable brands.
Road
---
Tommaso makes entry-level and mid-range road bikes for beginners and enthusiasts. These typically feature aluminum frames with carbon forks on higher-priced models. Popular models include
All models are equipped with full Shimano groupsets and 3x or 2x drivetrains. You can see groups such as Tiagra, Claris, Sora, and others.
Tommaso road bikes have relaxed endurance geometry and, apart from Shimano groups, also feature proprietary components, such as wheels, seat posts, handlebars, and so on.
Keep in mind that these are not the lightest road bikes around, so they are not race-ready. However, they are well-built and don't have any no-name brand parts.
Adventure
---
Adventure, all-road, and gravel bikes are becoming increasingly popular. That's exactly what you'll find in this Tommaso's category. Some of the models include
Siena
Sentiero
Sterrata
Illimitate
These adventure bicycles are characterized by drop bars, disc brakes, relaxed geometries, and wide tires. They're built to be ridden on paved, unpaved, gravel, and dirt roads.
On average, you'll pay around $1,000 to get an aluminum frame, carbon fork, mechanical disc brakes, and a full Shimano Claris groupset, which is a pretty decent deal.
Fitness/Hybrid
---
Tommaso started as a road biking brand, and road bikes still dominate in their lineup. However, this Colorado-based company tends to the needs of recreational cyclists and commuters as well. Some of the models include
Tommaso's fitness/hybrid section consists of flat-bar bikes with 700C wheels and thin, road-ready tires. They're intended for riders who need a better way to travel to work or those who want to get healthier and fitter.
These bikes are similar to or lower priced than other types, though they have the same class of components. Some of these hybrid bikes are actually spinoffs of its road bikes, but with flat bars and slightly wider tires for a more versatile application.
Mountain
---
Last but not least, Tommaso has something to offer to MTB enthusiasts as well. The selection of mountain bikes is much smaller in comparison to other types, the most popular model being the Gran Sasso.
The company was not interested in the mountain biking category initially, but it ended up making solid bikes for the off-road.
Tommaso mountain bikes are not race-ready but they're well-built, with high-grade materials and quality components.
Like all other categories, these are affordable bicycles ideal for beginners and amateur riders.
Tommaso Gear
Apart from affordable bikes, Tommaso is also famous for manufacturing various cycling gear. Perhaps the most popular product is the cycling shoes, which come with a two-year warranty. The lineup includes MTB, road, and tri shoes, as well as casual clipless shoes.
However, other items include cycling apparel, such as socks, t-shirts, jerseys, bibs, bib shorts, etc. You can also get bike accessories, like water bottles, bottle cages, derailleur hangers, helmets, and so on.
If you want to equip yourself for cycling without spending too much, Tommaso's products are a good choice.
Tommaso Bikes Sizing
Tommaso offers the majority of its bikes in six frame sizes, which is amazing. This makes it easy for riders of different heights and builds to find the right fit and enjoy their bike.
Most road, adventure, and hybrid bikes come in six frame sizes, but there are a few that are available in five as well. The MTB models come in four sizes only.
Check out the size chart we made below to find the right size for yourself based on your height.
| | | | | | | |
| --- | --- | --- | --- | --- | --- | --- |
| | XXS | XS | S | M | L | XL |
| Road & Adventure | 4'9″ – 5'2″ | 5'2″ – 5'6″ | 5'6″ – 5'8″ | 5'8″ – 5'11" | 5'11" – 6'2″ | 6'2″ – 6'5″ |
| Fitness & Hybrid | 4'9″ – 5'1″ | 5'1″ – 5'4″ | 5'4″ – 5'7″ | 5'7″ – 5'10" | 5'10" – 6'0″ | 6'0″ – 6'3″ |
| MTB | | | 5'5″ – 5'9″ | 5'9″ – 5'11" | 6'0″ – 6'2″ | 6'2″ – 6'5″ |
Final Thoughts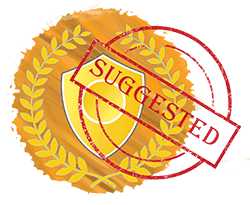 Tommaso obviously doesn't strive to make the best bicycles out there. However, they are focused on making some of the best affordable bicycles on the market. And they do it quite well.
If you want a high-performance road or MTB bicycle for racing, this is probably not a brand for you. But, if you need a reasonably priced two-wheeler for recreational and amateur riding, commuting, traveling, and exploring, there are few better choices out there.
Tommaso offers modern Italian design, high-quality builds, a variety of sizes, a lifetime warranty, and a 14-day test period. What's not to like about that!
Let us know about your experiences with Tommaso bikes! Send us photos and tell us what you think.