Ride1UP 700 Series is a bargain Class 3 e-bike that has all it takes to replace your car for short trips. It's equipped with features you'd be hard-pressed to find elsewhere at such a low price.
The demand for electric bicycles has skyrocketed in the previous decade so it doesn't surprise that the number of novel e-bike manufacturers is on the rise as well.
What's peculiar about many of these aspiring companies is that they are increasing their efforts to build high-performing e-bikes at progressively lower prices.
Ride1UP is a good example of such a startup and the 700 Series e-bike is one of their most successful projects thus far.
The 700 is a powerful class 3 electric bicycle with adjustable top speed, high-capacity battery, hydraulic disc brakes, suspension fork, multi-surface tires, and a long list of accessories.
Does it have all it takes to replace your short-to-mid-length car trips? We believe that it does.
Read the detailed Ride1UP 700 Series review below to find out for yourself.
Key Features
Class 3 electric bicycle with 28 MPH pedal-assist and 20 MPH throttle top speeds.
Features a powerful geared rear hub motor with 60Nm of torque.
Offers a 30–50-mile range thanks to a 48V14ah (672Wh) integrated battery.
The 100mm front suspension fork has a hydraulic lockout and greatly improves comfort.
Tektro dual-piston hydraulic disc brakes w/ electric cut-off sensor stop the bike.
Color LCD display with advanced settings that let you fine-tune assistance levels.
Schwalbe SUPER MOTO X 27.5 x 2.4″ tires are suitable for paved and unpaved roads.
Step-over and step-through frame designs are available.
Shimano Acera 8-speed groupset enables smooth shifting and climbing.
The stock model includes fenders, a rear rack, LED lights, and a kickstand.
Ride1UP 700 Series Full Review
Ride1UP 700 Series is one of the most popular models from this San Diego-based e-bike manufacturer. It's no wonder, as this bike offers impressive value for the low asking price of just $1,695. Many of the features and components you get with the 700 Series are typically found on e-bikes in the $2,000–$3,000 range.
In short, this is a comfortable, attractive, and powerful e-bike that you can use to commute every day, run errands, take your kids to school, have fun, and break the habit of using your car for short trips.
Frame
Ride1UP 700 Series can be described as the successor of the wildly popular 500 Series e-bike. The 700 model, though, has a more modern-looking aluminum frame with internal cable routing and an internal battery.
The frame is lightweight, stiff, sturdy, and you can get it in two colors—Gunmetal Gray and Steel. You can also get the 700 Series e-bike with either a step-over or a step-through frame, depending on your preferences. The step-through fits shorter riders and is a better choice for people with knee or hip injuries.
At the front, you get a 100mm suspension fork with a hydraulic lockout that will greatly improve comfort and riding experience. When you're riding on smooth roads, you can simply lock it to avoid losing momentum.
Motor and Battery
700 Series is one of the most powerful e-bikes Ride1UP makes. If you value speed, this e-bike can be almost as fast as your car when it comes to urban trips.
The Shengyi geared rear hub motor develops 750W of power and 60Nm of torque which is the most you're legally allowed to ride in the USA. This setup makes 700 Series a Class 3 e-bike as it can develop 28 MPH with pedal assistance and 20 MPH with the throttle. The 672Wh (48V 14Ah) battery is hidden inside the down tube and gives you 30–50 miles of range.
One of the features that sets the 700 Series apart from the competition is the color LCD screen. It provides a lot of options to fine-tune the pedal-assistance by choosing the top speed, the number of assist levels, and the amount of assistance you want to get at each level. By playing around with the settings, you can significantly increase the range.
Components
Ride1UP 700 does not disappoint when it comes to the drivetrain or the brakes.
The Shimano Acera groupset puts 8 wide-range gears at your disposal, which is a reliable choice. But keep in mind that this is a rather heavy bike, which is pretty much normal for e-bikes. Therefore, even though these 8 gears simplify pedaling, it would still be hard to ride up a very steep hill without assistance from the motor.
The Tektro hydraulic disc brakes are another pleasant surprise as 99% of e-bikes in this price range come with mechanical disc brakes. The stopping power, precision, and maintenance are all much better with hydraulic compared to cable-actuated brakes.
When it comes to the rubber, Ride1UP went with Schwalbe Super Moto X 27.5″ x 2.4″ tires. These are very wide tires that guarantee excellent grip in all conditions and even better comfort. That's good news considering that the 700 series does not have a suspension saddle.
Accessories
As a commuter e-bike that aspires to make your car redundant when it comes to local trips, Ride1UP 700 series comes with all the accessories you could ask for.
You get front and rear fenders, a sturdy rear rack, and a kickstand. The rear rack is sufficiently large to carry two full-size panniers or a large child seat.
The 700 Series is also ready for night rides thanks to bright front and rear lights powered by the battery. Therefore, as long you have juice in your battery, the lights will be running, no need to worry about charging them separately.
Ride1UP also sells additional accessories and replacement parts on their official website. For example, you can get a cargo trailer ($140), a phone mount ($24), panniers ($60), and more.
Ride1UP 700 Series Sizing
When it comes to sizing, your options are limited with the Ride1UP 700 Series. The bike is available with either a step-over or a step-through frame, both of which come in a single size.
According to the company:
Step-through (ST) model fits riders 5'0″–6'2″ tall.
Step-over (XR) model is suitable for riders 5'5″–6'4″ tall.
The step-through model also has a swept-back handlebar which puts you in a more upright position and shifts the weight back. This is great if you have weak or sore wrists, as your hands will support very little weight.
Consider Also: Ride1Up Café Cruiser
Final Thoughts—Is Ride1UP 700 Series Worth the Money?
I'd like to finish this Ride1UP 700 Series review with the same sentence I started it with—this is a bargain Class 3 e-bike that offers unprecedented value for the money.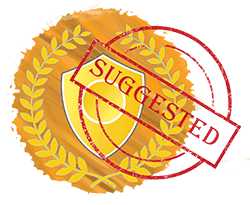 Even though some choices of the components place it in the entry-level category, the 700 Series has very few downsides. It would be great if it came with a torque instead of a cadence sensor, but then it wouldn't cost less than $1,700.
This is a bargain Class 3 e-bike that offers unprecedented value for the money.
For such a low price, you get a quiet yet zippy e-bike with minimal branding, modern design, suspension, and hydraulic disc brakes. That's a good deal in my book.