It might be difficult to find the best entry level hybrid bike. But we're here to make this process a little bit easier! In this review, we will reveal the ten best entry level hybrid bikes that you can buy online!
Maybe you've heard people talking about hybrids and city bikes. But what are they exactly, and why would you want to get one?
Here's a short and best description of entry-level hybrid bikes for 2023.
Likely the most popular type of bike is "the hybrid" as it smoothly blends the best characteristics of both road and mountain bikes into a composite that is easy to maintain, comfortable, fast, and pretty ideal for riding on streets and bike paths.
Compared to a mountain bike it offers a more upright riding position and with it, a lot more comfortable.
Related: Best Hybrid Bikes
See below to find out the best entry level hybrid bikes for everyone and all the info that you need to know!
Here we go, we've picked the best entry level hybrid bikes on the market
---
#1. Co-op Cycles CTY e2.1
Entry Level Hybrid Bike With A Long Range
Co-op Cycles is one of the most popular budget brands and CTY e2.1 is a model that shows this brand's real value. Co-op Cycles has created a highly versatile hybrid e-bike developed to make any urban rider happy.
Key features:
Aluminum frame
Shimano motor and battery
700c tires
Hydraulic disc brakes
CTY e2.1 is predominantly a beginner's commuter e-bike, but it can easily serve as a fitness bike for longer rides as well.
It's powered by a Shimano E5000 250W motor with Shimano's 418Wh battery that's semi-integrated into the down tube. This setup will assist you up to 20 mph and provide you with a range of up to 50 miles, which is excellent for daily commutes and for running errands.
Moreover, this bike has 9 gears which is more than enough for an entry-level cyclist. The mid-range Shimano Alivio rear derailleur is the best bang for the buck in Shimano's hierarchy.
Co-op Cycles CTY e2.1 is the best value hybrid smasher for men and women thanks to a comfortable urban geometry, powerful electronics, and multi-surface tires.
The combination of a decent number of gears, e-motor, and 700c tires means that you will be able to zip pretty fast up and down city streets.
CTY e2.1 also features a 75mm front suspension fork, a kickstand, and a rear rack. There are eyelets to add two water bottle cages and feders as well.
It is one of the best hybrid bikes for beginners, commuters, and fitness riders.
#2. Ride1UP 700 Series
Winner! Best Entry Level Hybrid Bike
Ride1UP 700 Series is an affordable and capable e-bike, which is why we've easily decided to list it as our top pick. If you want to find the best entry-level hybrid bike to help you go further, travel faster, and save energy and time, then you should keep reading.
Some key specs:
750W motor
Shimano Acera drivetrain
27.5″ tires
The 700 Series e-bike comes with a solid yet lightweight aluminum frame that's paired up with a fork with 100mm of travel. It will take comfort to another level and allow you to navigate both paved and unpaved roads.
The assistance that the 750W rear hub motor delivers is smooth and predictable. This is a class 3 e-bike, so the pedal-assist levels will propel you up to 28 MPH, whereas the throttle will easily push you to 20 MPH. The half-integrated 48V 15Ah battery gives you 30-50 miles of range, so you can plan the day ahead without worrying about recharging.
Ride1UP 700 Series is an affordable entry-level electric bike so it does not have the flashiest of components, but they're a great choice for the average commuter. It features a Shimano Acera drivetrain, Tektro hydraulic disc brakes, and WTB Groov-E 27.5″x2.4″ tires.
Related: How To Start Cycling
If you're looking for a capable hybrid bike and the most powerful e-bike for the money, Ride1UP 700 Series is a strong contender.
#3.
Priority Continuum Onyx
Second! Best Low-Maintenance Commuter
Hybrid bikes should be easy to use. Priority Continuum Onyx is the dream bike of any all-season commuter out there or a sport-tourer who wants to ride more and tamper with their bikes less.
Main features:
Carbon drive belt
700x32c tires
Hydraulic disc brakes
A feature that adds to its simplicity is the Enviolo CVT shifter. It controls a stepless Enviolo gearbox, so all you need to do is twist the shifter grip to choose the correct resistance for hills or speedy flats.
This versatile hybrid commuter is ready for whatever challenge you send its way, as it is equipped with front and rear fenders and front and rear lights powered by a front hub dynamo.
The dynamo also gives you USB charging capabilities, so you can charge your devices and gadgets with the power of your legs. How cool is that!
Timely braking is ensured with hydraulic disc brakes, as it is very important to have good control of your speed in an urban setting.
The WTB Slick 700x32c tires are capable of paved and unpaved roads, plus they're puncture-resistant as well.
Priority Continuum Onyx is the right choice if you want an affordable hybrid bike that brings together safety, simplicity, style, and good looks.
#4. Hiland 700C Drop-Bar Bike
Best Drop-Bar Commuter
Are you looking for the best entry-level all-road bike but you're not ready to splurge? This Hiland drop-bar bike is a fantastic choice.
The drop bars improve the comfort of this bike because they give you more hand positions. You will appreciate that on long commutes.
Features:
Steel frame
14 gears
Relaxed geometry
Drop bars
Hiland is the perfect example of the versatility and the all-in-one concept that these multi-faceted bicycles successfully achieve.
The frame comes equipped with Shimano derailleurs which are precise and reliable, so you should be quite happy with their performance.
This bike also comes with a steel frame and fork, along with a pair of V-brakes, which makes it pretty lightweight. The frame is skinny and nimble and features relaxed geometry which will keep your body in a more upright position.
Hiland 700C drop-bar bike comes with a reasonable price that offers a lot in terms of components and the overall all-road performance.
This bike is available in three sizes and fits riders between 5'5″ and 6'2″ in height.
To sum up, if you're considering buying a versatile bike to broaden your riding possibilities, we definitely recommend Hiland 700C. It's probably the best steel drop-bar bike for beginners. You can't go wrong with it!
You might be interested in our Best Hybrid Bikes review (of 15 best hybrids!) ->
#5.
Schwinn Huron
Best Beach Cruisers – For Men & Women!
Schwinn Huron is an affordable beach cruiser that is just perfect for the average city commuter. There is no need to sit in a traffic jam all morning when you can spend that time in your bed and then have an easy ride to work.
Key specs:
Steel frame
Single-speed, 3-speed, and 7-speed options
Front and rear rim brakes
Schwinn Huron is made of a durable steel frame that increases the weight of the bike but makes it super strong. Therefore, it can handle even heavier riders.
Schwinn Huron is available as a single-speed, and with 3-speed and 7-speed drivetrains, so it is a true city rider and a commuter. Shifting is done with Shimano derailleurs and Shimano shifters, which are entry-level but pretty reliable.
Schwinn Huron can handle a variety of uses with ease and serve as an excellent commuter or cruiser bike.
The only drawback with Schwinn Huron that we can think of is the appearance. Even though this is a beautiful bike that anyone would be happy to ride, it is available in mostly dark colors. While this is not something that determines a purchase, it would be nice to have more options.
Nonetheless, Schwinn Hyron is a cruiser bike that will give you a lot of value for your money and that will serve you as a workhorse for years to come.
MSRP $1,900
If you're looking for a bike with a huge amount of character and a motor to help you get going, you might want to consider the Electra Townie Go! 7D.
Features:
250W motor
250Wh battery
7 gears
26″ wheels
This bike has 7 gears that give you a good range and are easy to use with the twist grip on the handlebars. The 250W motor allows you to ride up to 20mph. The bike itself has a range of up to 40 miles, which is a long way!
Assembly is quite easy thanks to a great user manual. Once all together it's ready for adventures!
The Townie Go! 7D runs on 26″ wheels, which means that the bike is quite compact. Moreover, it has double-walled rims to offer better strength on rough terrains, so you can really take this bike everywhere.
With disc brakes, you'll be able to control your speed when descending even in the rain. Disc brakes are a surprisingly modern feature on a classic-looking bike.
If you have around $1,900 to spare and want a bike that is excellent for a casual ride or a solid commuter the Townie is the bike for you.
---
Not Sure How to Assemble a Bike? Click Here To Order Proper Bike Assembly At Amazon.com!
---
#7. Co-op Cycles Generation e1.2
Best Electric Hybrid Bike
As we already said, Co-op Cycles is known for their budget-friendliness and quality. The Generation e1.2 is their newest model, and it's ready to haul cargo!
Key specs:
Aluminum frame
672 Wh battery
7 gears
It's powered by a Bafang 350W motor and a Lithium-Ion 672Wh battery.
Generation e1.2 is mostly equipped with Shimano parts that work well and last long. It has a Shimano rear derailleur that provides 7 speeds and a wide range of gears.
Co-op Cycles Generation e1.2 combines great components, small wheels, wide tires, and upright geometry to offer you more in terms of comfort and performance.
The bike itself is small and nimble. It's ideal if you are short on space or if you just like a smaller more comfortable bike.
All in all, Co-op Cycles Generation e1.2 is an excellent choice if you want a reasonably priced commuter with 7 gears and a powerful electric motor. You can ride it recreationally as well and even take it off the beaten track thanks to versatile tires and disc brakes.
---
Women's Hybrid Bikes
---
#8.
Sixthreezero EVRYjourney
Best Entry Level Hybrid Bike For Everyday Cycling
Sixthreezero is known for their affordable hybrid bikes and this one is no different. This bike offers a solid list of specs for the money, including Shimano components and quality rim brakes.
Features:
Aluminum frame
Different gears available (1, 3, 7, or 21)
Comfort & accessories
Sixthreezero EVRYjourney is one of the best representatives of what city bikes are all about. Smooth lines, numerous attractive paint jobs, and a remarkable value for the money.
Sixthreezero EVRYjourney is an extremely simple and practical bike that works well as a commuter, a fitness bike, a car-replacer, and even a hill climber.
This bike does not have a suspension fork, which might be a deal-breaker for some. However, its aluminum frame and wide tires will do a remarkable job of minimizing vibrations as long as you stick to paved roads.
Shimano parts make it reliable and that's why it is a fantastic choice for men or women who are looking for a dependable hybrid.
The rim brakes are expected at this price and they offer solid braking performance for recreational and leisure riders. For most people at this level, disc brakes would only add unnecessary weight. A coaster brake is included as well on single-speed models.
To wrap it up, sixthreezero EVRYjourney is one of the best city bikes on our list for sure!
#9.

Schwinn Discover
Best Entry Level Hybrid Bike With Step-Though Design
Schwinn Discover has 21-speed SRAM grip shifters. With a rear Shimano derailleur, it's definitely a good strong bike part that you should want to get. SRAM costs typically more, so you can't really go wrong with a bike that has these parts.
Main Features:
Aluminum frame
Comfort
21 speeds
And of course, one of the main things – the saddle, is comfortable and padded. Keep in mind that not all cheap hybrid bikes have a good saddle, but this one definitely does. This is without a doubt an easy bike to recommend, it is certainly a robust and reliable hybrid bike.
Related: Best Hybrid Bikes For Women
Comes with a comfortable bike city frame, made of 6061 Alloy, and its decent Schwinn suspension fork maximizes bike response.
Schwinn Discover is a no-brainer for women looking for a no-fuss bike to ride in cities and on bike paths.
Schwinn is a proven manufacturer that has an over 120-year tradition of making great bikes and has become one of the most iconic manufacturers in the United States.
Equally proven is the appeal of the design. We don't often see manufacturers that put SRAM parts on cheap hybrid bikes, so this is an excellent component to find on this model.
For its price, it is simple and without a question one of the best entry level hybrid bikes for women on the market.
---
Salsa Journeyer Advent
Best for Long Rides
MSRP $1,099
Salsa Journeyer is probably the only bike that you need to own to be able to ditch your car completely. It's practical, has plenty of gears, and wide treaded tires that perform great both on asphalt and on light trails. This is an all-road bike that can haul a lot of weight.
Features:
Lightweight aluminum frame and fork
9 gears
Mechanical disc brakes
The first thing that caught our eye when we saw the Journeyer was the frame with endurance geometry. You can easily ride long miles without feeling any pains or aches, just make sure to buy the right frame size.
The Journeyer has remarkable components for the price that will last you for a long time and get you up a hill even when you're fully loaded.
The MicroShift groupset gives you 9 gears over a large rear cassette. This is a mid-range groupset that provides excellent value for the money and great performance for recreational and fitness riders.
The best thing about Journeyer is the 650b x 47 mm multi-surface tires that perform excellently on paved and gravel roads. The Tektro mechanical disc brakes are not the best, but they'll stop you and slow you down every time you need it.
Apart from that, Salsa Journeyer Advent comes with a comfy saddle, drop bars, rear rack mounts, and an aluminum fork.
It might not be the best entry-level hybrid bike, but it's a solid choice for a cyclist that wants to take things a bit more seriously. It's ready for hard work whenever you are!
---
CONCLUSION
---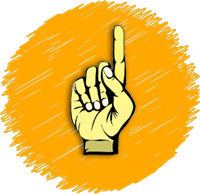 Our shortlist of possibilities is geared to a range of riders and objectives. Which one describes you?
In the first place, we recommend the Ride1UP 700 Series electric bike to those who want to travel faster and cover greater distances without getting drenched in sweat.
If you want an affordable bike that is able to keep up with your daily life and off-road adventures, then Salsa Journeyer is the best for you.
However, if you are looking for a simple, yet durable bike, then your choice should be the Co-op Cycles CTY e2.1.
In case you hate bicycle maintenance but you love riding every day, you'll love the carbon belt on Priority Continuum Onyx.
Co-op Cycles Generation e1.2 is the best choice for commuters who want a reliable electric bike to ride every day.
Schwinn Huron is the best unisex beach cruiser you can get, ideal for city rides and weekends spend on bike paths.
In case you want a do-it-all electric bike, check out Electra Townie.
For women, sixthreezero EVRYjourney is a great choice – in fact, it can be ridden by both men and women. If you are more city-oriented, then Discover would work best.
Looking for something a level above, perhaps with drop-bars? Hiland 700C fits that description nicely. While the model is a step up and still a fantastic value.
---
You can see TOP 100 bestsellers on Amazon here!
---
See also:
---
Below you get the instructions, on what to keep in mind when choosing hybrid bikes. So keep reading and choose wisely!
Is The Hybrid Bike For Me?
If you like cycling, and you plan to cycle in 2023, then yes! Hybrid bikes allow you to ride anywhere you want. There are several different options, made by different manufacturers.
For starters, we would typically recommend that you buy one with common 700c tires. This tire size provides the optimal height for easy pedaling anywhere. Besides that, customers have said that they find it the size most suited for riding on pavement and fine gravel paths.
It's one of those bikes that you can sit on and right away get to feel at home. And it doesn't matter how long it has been since the last time you rode any kind of bike.
Here's a good video if you're unsure whether you should buy a road or a hybrid bike.
However, if you're unsure if you should go for a mountain bike or a hybrid bike with suspension, read our thoughts on hybrid bikes and mountain bikes.
Hybrid bikes are a great option for beginner cyclists, but finding the best entry level hybrid bike can be difficult. But in the end, moving a bit is better than not moving at all. An average bicycle ride burns about 600 calories per hour! Even a cheap entry level hybrid bike makes for a good step into the bike-riding world.
You can enjoy the sport by yourself, with friends, or even compete — whichever you prefer!
Are Hybrid Bikes For Beginners?
Hybrid bikes are perfect for beginners. Hybrid bikes are made to be easy to use, comfortable, and perform well in a variety of different situations.
When you first get into cycling we highly recommend a hybrid bike so you are able to learn how to ride on different terrains, in different situations, and learn much better bike control. Hybrid bikes are perfect for teaching you this.
Typically most hybrid bikes have a flat bar which makes the handling easy, lots of low-range gears to help you get up hills, and they are on larger tires for better handling and to improve comfort. You will also find the prices to be very good on hybrid bikes and if you just give cycling a try it means you not spending a huge amount of money.
What's The Best Entry Level Hybrid Bike?
There are several and we have great starters on offer. You can also find a hybrid bike for under $300. So, yes, there are cheap hybrid bikes as well.
If you scroll through our list you can quickly find a decent bike that you are almost guaranteed to like.
As we know, there are a lot of bike enthusiasts in the bicycle world who are ready to buy a bike as soon as they see it, whatever the price is. They are paying for the brand, for the components, for the look, so known manufacturers like take advantage of this.
But the price for a good bike does not have to be as high as they've set it. Here you can find bikes that have been manufactured and put on the market without that kind of mentality.
You might be interested in Best Hybrid Bikes review (of 15 best hybrids!) ->
What Is a Hybrid Bike?
Frame: Hybrid bikes usually have a lightweight 6061 Alloy or steel frame. These materials are durable, and often lowly priced.
Handlebars: The handlebar on an entry-level hybrid bike is typically similar to mountain bike handlebars – wider (typically) 680 mm which allows the rider to sit upright and enjoy a more natural an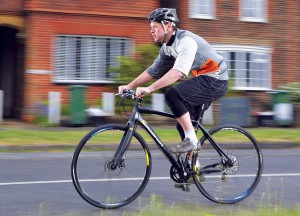 d comfortable position. The sitting positions on mountain and road bikes are generally intended for sport riding, but a hybrid is also meant to be used on an everyday ride. It reduces the strain on the rider's neck and back.
Gears: Hybrids have a wide range of gearing that allows the rider both to climb hills and pick up speed on flats and downhill. The hybrid's gearing set-up is more similar to that of road bikes. Even the cheaper hybrid bikes you can find here have decent components.
Buying Advice: Hybrid bike is a good choice for in-town riding. But neither will they leave you feeling embarrassed when you hit the forest. There are many cheap and not entirely reliable hybrid bikes on the market. The key to making a good choice is to find one that has decent components. It's these moving parts and components that will determine how well your bike will function and for how long.
What Size Bike Frame Do I Need?
You must try your bike first – false!
Like with pets, cars, and other things, salesmen try to create a personal connection with what you're buying so that you'd find it hard to say no. Sitting on a bike gives the same effect and doesn't actually have much to do with choosing the right size. To determine, what size bike frame do I need you should instead look at the size chart below.
What Is the Right Hybrid Bike Size?
The right hybrid bike size depends on your height. In 2023, good-quality and well-built hybrid bikes come in many different frame sizes. Typically the frame height is measured from the point where the pedal crankshaft enters the bike up to the seat post (see the picture). Different size frames ensure that no matter how short or tall you may be your bike will:
Allow for upper body comfort
Keep your hands from getting stiff
Let you ride fast
Your Height / Bike Size
4'11" – 5'3″ = 13 – 15 inches
5'3″ – 5'7″ = 15 – 17 inches
5'7″ – 5'11" = 17 – 19 inches
6'0″ – 6'2″ = 19 – 21 inches
6'2″ – 6'4″ = 21 – 23 inches
6'4″ and taller = 23+ inches
You've found the right saddle height if you are seated on the bike with the pedal at the lowest point and your knee has a 30-degree angle on it. It should not be locked. It's also a good idea to try different height settings until you've found the one most suited for you. Lowering your saddle too much keeps you from getting any real, all too necessary, power.
Other Articles You Might Be Interested In: