Co-op Cycles is REI's affordable in-house brand that offers different types of bikes intended for trails riding, commuting, traveling, gravel riding, and more. If you're on a limited budget but you don't want to sacrifice quality, definitely consider it.
What is Co-op Cycles?
Co-op Cycles is REI's in-house cycling brand that makes kids' and adult bikes, cycling gear, cycling apparel, backpacks, bike bags, and other outdoor equipment.
Are Co-op bikes any good?
Co-op bikes offer a very good balance between price and quality, which is why we decided to dedicate this writing to their lineup. It includes both versatile and style-specific bicycles that most people can afford and enjoy.
Five Series
When it comes to bicycles, REI Co-op Cycles makes five series of distinct bikes. They're called:
All of these bikes serve a different purpose and are intended for different types of riders. However, they have one thing in common — an excellent money-to-value ratio.
DRT includes Co-op mountain bikes, CTY offers hybrids, REV is intended for children, whereas ADV is for those with an adventurous spirit.
If you want to learn more, we've written a detailed Co-op bikes review of what each of these series has to offer below.
Co-op Cycles DRT Series
---
Mountain
The Co-op Cycles DRT series is a group of versatile fat, trail, and cross-country bikes with pretty tempting price tags. It includes both hardtail and full-suspension models and supports different types of riding.
Co-op Cycles DRT has a versatile and dependable lineup of mountain bicycles that perform well on everyday casual rides and downhill trail attacks.
Co-op DRT bikes can be used for recreational cycling or for more serious trail and cross country rides, depending on which model you get and how much money you're willing to cash out.
To sum up, if you need a capable mountain bike to ride casually through forests or compete seriously on singletracks, the Co-op Cycles DRT series is likely to provide something for you.
Or read more about the DRT Series
Co-op Cyles CTY Series
---
City

Co-op Cycles CTY series is intended for urban riders and commuters who want to ditch cars and cycle more.
This is a lineup of versatile hybrid bikes, ideal for city streets.
Co-op Cycles' CTY series is quite affordable and intended for riders who simply want to get from point A to point B in a reliable and comfortable way.
For riders who want to take their commute to another level, there's the CTY e-Series.
If you want to cycle more, commute in a more sustainable way, or improve your fitness, there are not many better and more affordable choices than the Co-op Cycles CTY Series.
Or read more about the CTY Series
Co-op Cycles REV Series
---
Kids

The myth that young riders don't need quality bikes is simply not true. Falling in love with cycling happens at an early age, and that's unlikely to happen on a dodgy-looking bike.
Co-op Cycles developed the REV series for children of all ages — from the tiniest of toddlers to the tallest of teenagers.
Co-op Cycles REV series has an impressive value to money ratio on kids bikes that can be riden, cherished, used and abused for years.
Most REV bikes are made for recreational riding around the park, around the neighborhood, and to school and back home. Simply speaking, they're an affordable everyday fun factory for kids.
Or read more about the REV Series
Co-op Cycles ADV Series
---
Adventure

The Co-op Cycles ADV series is made for adventures, gravel rides, and long bicycle tours. Like all other bikes that come off Co-op's assembly lines, the ADV models are also affordable.
Co-op Cycles ADV is a synonym for adventure, bikepacking, touring, gravel, and the off-road. It is a lineup of affordable yet high-performance bikes intended for the free-spirited.
If you don't want to break the bank, but you're anxious to get out, ride the path less pedaled, and explore, you'll find what you need in the ADV series.
Or read more about the ADV Series
Co-op Cycles Generation e
---
New Electric Bike Series

Co-op Cycles has surprised us with a brand-new series, that stands out from the rest.
The Co-op Cycles Generation e series brings us two electric bikes that sport a brand new design. Cargo bikes are more popular than ever, so it's only natural that manufacturers want to hop onto the wagon and design something new themselves.
Apart from giving us the biggest color variety yet, the Generation e series designs bring us more freedom.
The new Generation e models are the perfect choice for commuting!
Or read more about the Generation e series
---
Shipping & Warranty
Co-op bikes are sold by REI in the US and internationally. Therefore, shipping is available both in the US and in many other countries around the world.

In the US, standard shipping is free, but that's not the case if you live in other countries. In addition to standard shipping, REI offers a few other shipping methods you can choose from:
Standard Shipping (3-7 business days)
Two-Day Shipping
One-Day Express Shipping
REI Store Pickup
In case you are not satisfied with your Co-op Cycles bike, REI gives you a chance to return it for a replacement or refund within one year of purchase.
Of course, that does not include reasons like normal wear and tear, but you may consider asking for a refund or a replacement in case any other dissatisfactions arise.
Sizes
Co-op Cycles make their adult bikes in five or six sizes, depending on the series. They fit a wide variety of riders, ranging from 5'0″ to 6'6″ in height.
The suggested sizes for DRT, ADV & CTY series are here:
| | | | | | |
| --- | --- | --- | --- | --- | --- |
| XS | S | M | L | XL | XXL |
| 5'0″-5'3″ | 5'3″-5'6″ | 5'6″-5'9″ | 5'9″-6′ | 6′-6'3″ | 6'3″-6'6″ |
And for REV series:
MODEL
12
16
20
24
REV CTY
REV DRT
Balance
Pedal
Plus
BOYS
GIRLS
Standover
11″
12″
17.25″
19.75″
20.5″
NA
23.75″
22.8″
24.5″
Reach
11″
11″
11.5″
15.5″
12.75″
NA
17″
14.42″
14.5″
Fits
Age: 2 to 3
Height: 2'10" – 3'4″
Age: 2 to 3
Height: 2'10" – 3'4″
Age: 4 to 6
Height: 3'7″ – 4'0″
Age: 5 to 8
Height: 4'0″ – 4'5″
Age: 5 to 8
Height: 4'0″ – 4'5″
Age: 8 to 11
Height: 4'5″ – 4'9″
Age: 8 to 11
Height: 4'5″ – 4'9″
Age: 8 to 11
Height: 4'5″ – 4'9″
Age: 8 to 11
Height: 4'5″ – 4'9″
Our Final Thoughts About Co-op Cycles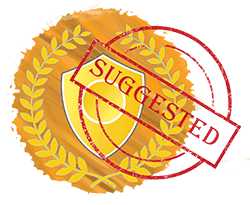 Co-op Cycles makes high-quality bikes available at affordable prices. Their cheapest models feature entry-level components, so they're best-suited for beginner riders and those who don't hold very high expectations.
However, Co-op's more expensive models are high-performance mid-range bikes leaning towards the high-end side. They're great for competitive cyclists who want to compete against themselves, improve their fitness, or travel.
Considering the amount of bike you get for the specified price, few brands can offer as much. The advantage of buying an REI Co-op Cycles bicycle is that all of your money goes towards the components and you don't pay much for the brand's label.
If you want a quality, dependable and versatile mountain, hybrid, adventure, or kids' bike, we recommend considering one of the Co-op Cycles models.