The Co-op Cycles ADV is a lineup of gravel, adventure, touring, and bikepacking bikes that can be used for everyday commuting, gravel riding, multiday bike travel, or fitness riding.
Gravel and All-Road bikes are becoming more and more dominant on the market. Cyclists love them because they're comfortable, practical, fun to ride, and provide more freedom when it comes to choosing which roads to take.
The prices of Co-op Cycles ADV bikes range between $1,000 and $2,500, which makes ADV models most suitable for entry-level riders or those who already have thousands of miles in their feet.
If you need a bike with beefy tires, comfortable geometry, disc brakes, and an adventurous spirit, one of the Co-op Cycles ADV models might be for you.
Check out our detailed overview of this series below!
Intended use of ADV series: Best for rough commutes, multi-day tours, gravel, and all-road riding.
ADV 1.1
---
Best for Bike Touring
MSRP $1,399
To Whom: Bicycle touring enthusiasts who want to carry heavy loads and stay on the road for months.
If you call roads your home and you sleep better in a tent than in a soft king-size bed, you'll like the concept behind the Co-op Cycles ADV 1.1 bike.
This is a classic touring bicycle with a steel frame, steel fork, and almost "square" geometry. It will put your body in a comfortable upright position that you can maintain from dusk 'till dawn when you need to cover a lot of miles. If you know a thing or two about touring, you already know that steel is the best material for this purpose!
Schwalbe Marathon Expedition-Ready Tires
Apart from that, ADV 1.1 also boasts decent mid-range components that can take you from one country to another. The ones that stand out are Shimano Deore LX derailleurs with 30 gears on the drivetrain. No mountain pass stands a chance against those.
The Schwalbe Marathon tires are the best you can get for touring. They're 38 mm wide and offer puncture protection. Also, they're known to easily last more than 10,000 miles.
Co-op Cycles ADV 1.1 is one of the best and the cheapest real touring bikes you can get, capable of travelling across continents.
ADV 1.1 also comes with TRP hydraulic disc brakes which are another decent mid-range option. They're good for touring because maintenance is very easy.
Front and rear racks are already fitted on the frame, so all you need is a pair of front and rear bike panniers to hit the road.
ADV 1.1 is a unisex bike, so it can be comfortably ridden both by men and by women. Apart from touring, it's a good choice for everyday commutes as well, especially for longer distances.
ADV 2.1
---
Best for Gravel Rookies
MSRP $1,099
To Whom: Riders who love combining paved roads with gravel detours.
The ADV 2.1 bike is Co-op Cycles' answer to the ever-expanding gravel craze that has been going on in the cycling world. This is an affordable and capable gravel bicycle that serves as the entry-ticket into all-road cycling.
ADV 2.1 combines a lightweight aluminum frame with an even lighter carbon fork to provide a nimble, responsive, and comfortable ride. The carbon fork will also absorb some of the vibrations which results in a smoother ride.
Affordable Gravel Grinder
Co-op Cycles ADV 2.1 achieves a pretty low price of around $1,100 by combining mid-range with some entry-level parts. For example, the Shimano Claris groupset is considered entry-level and intended for beginners.
The drivetrain offers 16 speeds with a compact 50-34T crank, so it's suitable for introductory gravel riding. You can easily enter and complete gravel events, but you should not hope to finish on the podium with Claris.
Anyone who wants to see why there's so much hype about gravel riding out there can do it with Co-op Cycles ADV 2.1, at an affordable price.
Promax Dual Piston mechanical disc brakes offer decent stopping power and performance. The dual piston system ensures more equal wear of the brake pads and easier adjustment.
Plenty of grip on tricky gravel surfaces is ensured by Kenda Flintridge 700x35c tires. They also have reflective stripes on sidewalls, so you'll remain visible at night.
If you want to use Co-op Cycles ADV 2.1 for commuting or traveling, you can do that as well thanks to rear rack mounts and fender mounts. Fit some bags on it and cycle every day.
ADV 2.2
---
Best Intermediate All-Road
MSRP $1,499
To Whom: Active riders in love with speed, gravel, dirt, and dust.
Meet ADV 2.1's big brother, the Co-op Cycles ADV 2.2! These two bikes use the same frame and fork and thus have the same geometry, but that's where similarities end. The 2.2 is a much more serious gravel machine with a gravel-specific drivetrain, better brakes, and wider tires.
If you have been a part of the gravel bandwagon for a while now, ADV 2.2 is the right bike for you. It's built around a light and strong double-butted 6061 aluminum frame and a carbon fork with a tapered steerer. This combination will ensure a comfortable ride and an efficient power transfer.
Shimano GRX Gravel-Specific Groupset
How do we know Co-op Cycles ADV 2.2 is a real gravel smasher? Well, it's equipped with Shimano's gravel-specific groupset — the GRX.
This drivetrain combines a 46-30T crankset with an 11-36T cassette and puts a total of 20 gears at your disposal. That's a massive range for hills, with the smallest 30×36 gear much easier than the 34×34 on ADV 2.1.
Co-op Cycles ADV 2.2 is the right type of bike you need if you want to enter and complete gravel events with a good overall time.
The list of gravel-ready components also includes the wheels, tires, and brakes. The brakes are Tektro's mechanical discs, which is a good solution for anyone except the pros.
When it comes to the rolling parts, both the wheels and the tires are produced by WTB. The rims are tubeless-ready WTB, ST i19 TCS 2.0, whereas the tires are WTB Nano Comp. They're 40mm wide, which is the most popular gravel option!
All in all, if you're in love with gravel rides, the scenery, and the lack of traffic on gravel roads, Co-op Cycles ADV 2.2 is the right bike for you.
ADV 2.3
---
The Only with a Dropper Post
MSRP $2,199
To Whom: Experienced riders hungry for gravel racing and PRs.
If I had to describe Co-op Cycles ADV 2.3 in just a few words, I'd say it was built for speed. This is the most advanced gravel model Co-op has made thus far, with some impressive components, low weight, and amazing looks as well.
Gravel Bike with a Dropper Post
One of the most stand-out parts on the ADV 2.3 gravel bike is the dropper post, as you don't often see it on gravel machines. That tells you that this bicycle is built for speed, fast descents, and comfortable long rides.
Apart from that, ADV 2.3 features a lightweight and efficient 1×11 Shimano GRX drivetrain that gives you all you need in terms of gears. The crankset has a 40T ring, whereas the cassette has an 11-42T range. It's ready to do some climbing.
Even though Co-op Cycles ADV 2.3 is the most capable gravel machine in this lineup, it still maintains a more than reasonable price.
Even the brakes are gravel-ready. They're also Shimano GRX, and they're hydraulic this time. So you can feel free to lower the seatpost and attack the descent.
The tires and wheels are pretty much the same as on ADV 2.2, WTB 700x40c, which is an excellent width for loose gravel, dirt, and dust.
If you're craving to get dirty and plow through the gravel on your next ride, Co-op Cycles ADV 2.3 will give you a chance to do that.
ADV 3.1
---
Bikepacker's Best Friend
MSRP $1,399
To Whom: Bikepackers on a tight budget.
Co-op Cycles ADV 3.1 takes us into the world of affordable bikepacking bicycles. This two-wheeler is built for multi-day tours, long rides on country roads, and gravel rides and events.
If your idea of the perfect vacation is to put bags on your bike and ride through the most remote areas, you'll like what ADV 3.1 has to offer. Most importantly, the price is quite reasonable, so you can save more money for on-the-road expenses.
Affordable Bikepacking Medium
Co-op Cycles ADV 3.1 is built for gravel rides and remote outings, so it comes equipped with a durable steel frame and rack mounts. The double-butted chromoly steel frame is comfortable and compliant, which makes it perfect for off-roading.
Related: Buying From REI
Another thing that will make your rides smooth is the 650b wheels and beefy tires. The Donnelly X'Plor MSO tires are 50mm wide, which is pretty massive. They're capable of dealing with any type of terrain.
Co-op Cycles ADV 3.1 is the most affordable bikepacking machine from this brand, but still packs a strong punch when taken off-road.
When it comes to the drivetrain, ADV 3.1 sports Shimano Deore components and a 2×10 setup. You'll have more than enough gears for climbing and technical pedaling, which is what matters the most.
The TRP Spyre mechanical disc brakes are regarded as one of the best cable-actuated brakes out there.
Therefore, all you need to hit the road are racks and panniers or frame bags and a GPS device to avoid getting lost.
ADV 3.2
---
Highest-Specked Bikepacker
MSRP $1,799
To Whom: Bikepackers not afraid to go down the roughest roads and need the right muscle to do it.
Co-op Cycles ADV 3.2 is the ultimate bikepacking machine from Co-op's collection. This bike has everything you need to spend months on the road or do day-long rides in the wild on a regular basis.
It combines a lightweight aluminum frame and fork with dependable Shimano components, powerful brakes, and intimidating tires into a mid-range priced package.
Beefy Tires and Big Aspirations
As Co-op Cycles say themselves, "ADV 3.2 has the muscle and finesse needed for dirt-road tours." That muscle and finesse can be seen in the particularly massive 650bx50mm tires with reflective sidewalls. They provide crazy amounts of grip and good puncture protection.
Co-op Cycles ADV 3.2 is the most you can get in terms of components and off-road rideability in this price range.
When it comes to components, ADV 3.2 begs to be taken on dirt and gravel roads and hit big climbs. This bike touts a 2×10 Shimano Deore XT drivetrain, which is a high-end solution. The 40/28T crank and the 11-36T cassette means some very easy gears for climbing.
Contrary to ADV 3.1, this model has hydraulic disc brakes, which is a big improvement in terms of power, precision, and ease of use.
The bottom point is that the Co-op Cycles ADV 3.2 bike is extremely capable and ready to be taken out on the roughest and the most remote of roads on the regular.
ADV 4.2
---
Unique Touring Setup
MSRP $2,099
To Whom: Bike travelers who want to pack heavy and ride upright.
Co-op Cycles ADV 4.2 means business when it comes to spending long periods on the road, hauling heavy loads, and exploring remote areas.
This is a pretty unique aluminum bike with an authentic setup and some rare components intended to make your long days more comfortable and enjoyable.
Suspension Seatpost Makes Roads Smoother
There are two parts on the Co-op Cycles ADV 4.2 that you'll notice right away when you take a look at it — the seatpost and the handlebar.
The Cane Creek Thudbuster suspension seatpost uses patented parallel-link technology to eliminate vibrations. You can easily adjust it to your liking.
The swept-back Jones Loop H-Bar handlebar gives you additional hand positions compared to a regular flat bar. Grabbing the ends is ideal for maintaining an upright position, whereas grabbing the front is perfect when climbing.
Co-op Cycles ADV 4.2 is in a ballpark of its own when it comes to versatility, practicality, and comfort on long-distance off-road bike tours.
Apart from this, ADV 4.2 is fitted which Shimano SLX and XT components, a 2×11 drivetrain, and Shimano's hydraulic disc brakes.
The 27.5″ WTB Ranger tires are 2.8″ wide, which puts them in the "plus" category. Riding through mud or on loose gravel is a breeze.
---
Other Co-op Models
Apart from the ADV series, Co-op cycles also makes CTY, DRT, and REV series. Check them out as well if you think the ADV models don't suit your needs.
CTY – The CTY is Co-op Cycles' lineup of versatile hybrid bikes with 700c wheels, intended for commuting, casual, and fitness riding. These models are suitable for beginners and intermediate riders and come with affordable price tags.
DRT – A series of affordable trail and cross country bicycles produced by Co-op Cycles. It includes bikes with all wheel sizes, hardtail and full-suspension models, and different price points.
REV – Kids' bikes with 12″, 16″, 20″, or 24″ wheels. This lineup includes balance bikes, kids' pedal bikes, hybrids, and mountain bikes. Ideal for kids of all ages, from toddlers to teenagers.
---
Sizes & Shipping
Co-op Cycles ADV bikes are available in six sizes, which is more than many other brands that often offer five. Therefore, choosing the right size should not be too difficult. Frame sizes for ADV series bikes are as following:
| | | | | | |
| --- | --- | --- | --- | --- | --- |
| XS | S | M | L | XL | XXL |
| 5'0″-5'3″ | 5'3″-5'6″ | 5'6″-5'9″ | 5'9″-6′ | 6′-6'3″ | 6'3″-6'6″ |
When it comes to shipping, Co-op Cycles bikes are sold by REI in the US and internationally. In the US, standard shipping is free, but that's not the case if you live outside of the US.

Apart from standard shipping, REI offers a few other shipping methods you can choose from:
Standard Shipping (3-7 business days)
Two-Day Shipping
One-Day Express Shipping
REI Store Pickup
Do We Suggest Co-op Cycles ADV Models?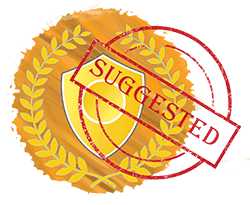 If you're in love with fast off-road and gravel riding, there's little not to like about the Co-op Cycles ADV series. They're affordable, good-looking, stocked with quality components, and capable of conquering rough terrain.
Therefore, we can suggest them as excellent entry-level and mid-range options for gravel beginners and experienced grinders.
Some cheaper models make compromises to achieve a low price, such as ADV 2.1's Claris components and Promax brakes, but they're still excellent for beginners.
The bottom point is, if you don't want to pay through the nose but still want to be able to follow the pack on gravel events or travel farther than ever before, the ADV series is a smart choice.
Do you own a Co-op ADV bike? Write your review below!
There are no comments yet, add one below.