What's the best time to fall in love with cycling? The younger the better! That's one of the reasons Co-op Cycles developed the REV series. It accommodates kids of all ages, from very young toddlers to teenagers.
The REV series is a lineup of children's bikes that includes balance bikes, pedal bikes with training wheels, mountain bikes, and hybrids.
Wheel sizes start at 12″ and also include 16″, 20″, and 24″ models. Therefore, you can probably find the right size for your child.
Co-op Cycles REV series can best be described as a selection of lightweight and affordable bikes, ideal for recreational riding and fun times on two wheels.
The Co-op Cycles REV series provides you with a rich choice of bikes that are good for mountain biking, commuting to school, riding around the block, or in the park.
Few manufacturers offer the same value for the money, which is one of REV's biggest selling points.
Intended use of the REV series: Best used for recreational riding by toddlers, young kids, and teenagers.
Best for Toddlers Still Learning the Ropes

MSRP $139 to $199
To Whom: Best for 2-to-3-year-old toddlers still learning how to ride.
Co-op Cycles REV 12 is a lineup of tiny kids bikes with 12″ wheels, ideal to teach your toddler how to ride a bike. This group includes both balance bikes and pedal bikes, so take your pick.
Personally, I prefer balance bikes, as I believe they provide a much more natural platform for learning — children figure out how to zoom on them in no time.
Co-op Cycles REV 12 bikes are affordable, good-looking, and excellent for learning how to ride and stay upright on two wheels.
All REV 12 bikes are made with aluminum frames painted in fun and bright colors, such as orange, red, pink, purple, and blue. They're perfect both for boys and for girls.
Balance bike models weigh under 10 lbs, whereas pedal bikes weigh around 16 lbs. That's another benefit of balance bikes.
REV 12 bikes roll on quality air tires that provide lots of grip on grass, gravel, or on wet tarmac.
To make things a bit more fun, Co-op Cycles includes a pack of stickers for personalization with every bike, which kids simply love!
Best for 4-to-6-year-old Preschoolers
MSRP $229
To Whom: For 4-to-6-year-old preschoolers to zoom in the park or around the block.
Co-op Cycles REV 16 is a cheap and simple kids' bike best-suited for older toddlers and preschoolers. If your kid is still learning how to ride a bike, you can leave the training wheels on to provide them with support.
If they're ready to leave the nest and pedal on their own, you can remove the training wheels and turn REV 16 into a fun kids' bike for the park or your backyard.
REV 16 is characterized by a light aluminum frame, 16″ wheels with 1.75″ tires, and a reliable coaster brake. The tires are wide and have deep treads, so they won't slip when turning at higher speeds.
This bike is suitable both for boys and for girls and it comes in two available colors — red and blue. Kids can use the fun sticker pack to personalize the bike and make it unique.
This model has a standover height of 17.25″ thanks to a low top tube, so getting on and off is a breeze.
Best for Paved and Off-Road Riding

MSRP $249 to $399
To Whom: Best for 5-to-8-year-old kids for all day long recreational riding.
The Co-op Cycles REV 20 is a pair of two bikes with 20″ wheels, intended for different types of riding. They're Called REV 20 Plus and REV 20. The former one is ideal for mountains and off-road riding, whereas the latter one is better for rides around the block.
If you live in an area with a lot of dirt and gravel roads or fire roads and forest tracks, then the REV 20 Plus mountain bike is the perfect choice.
It has 2.6″ wide tires and 20″ wheels, so it is very stable. The tires are knobby and provide a lot of grip on loose and wet surfaces. They're great to help young riders build confidence and learn to ride better. The tires on the standard REV 20 are 1.75″ wide and not very knobby, so they are better for asphalt and hard-packed unpaved roads.
Co-op Cycles REV 20 Plus and REV 20 kids bikes offer versatility, performance, and great looks at a very low price.
The REV 20 Plus has a 1×6 drivetrain with a Shimano Tourney rear derailleurs, compared to a single-speed drivetrain on REV 20. Therefore, the Plus is much more suitable for riding uphill.
Brakes differ as well. Mechanical disc brakes on REV 20 Plus offer precision and plenty of stopping power on off-road rides. On the other hand, REV 20 has a coaster brake and a rear V brake, no front brake.
Therefore, if you have a youngster eager to ride through forests or around the block, feel free to get one of these two bikes. You won't make a mistake.
Best for Schoolkids
MSRP $439
To Whom: Schoolkids and younger teenagers who wish to ride on fire roads and forest tracks.
Developing a love for the outdoors and off-road cycling begins at a young age. The Co-op Cycles REV 24 Plus mountain bike is an excellent choice for young riders who wish to improve their off-roading skills on fire roads, gravel, and tame singletracks.
Thanks to its beefy wheels, front suspension, and a lightweight drivetrain, this mountain bike is nimble and capable on rough roads. Apart from being good at off-roading, it can also double as an everyday bike to ride around the block or commute to school.
Co-op Cycles REV 24 Plus is a classic, no-fuss children's mountain bike with big wheels, simple components, and a fun riding experience.
The most important feature on REV 24 Plus is the massive pair of tires. Namely, the Slant Six Sport tires are 24″ in diameter and 2.6″ wide. This puts them in the "plus" category, which means they provide crazy amounts of grip.
The 1×7 Shimano Tourney drivetrain sheds weight and provides enough gears for a beginner youngster to tackle hills and flats.
Like all serious adult mountain bikes, REV 24 Plus also comes with disc brakes. These mechanical disc brakes are easy to adjust and maintain and provide a lot of dependable stopping power when you need it the most.
Related: Best Bikes For Teens
If you're looking for a recreational mountain bike that would put a smile on your child's face and motivate them to spend more time in nature, Co-op Cycles REV 24 Plus is a safe choice.
Best for Rides Around the Block

MSRP $399
To Whom: For kids who need a bike to ride on bike paths, to school, and around the neighborhood.
One of the most popular models from Co-op Cycles' kids' lineup is REV CTY. This is basically a versatile kids' hybrid bike that can do it all. It's a bike built to provide years of fun and not serve just one specific purpose. It's good for pavement, asphalt, dirt, gravel, and bike paths.
If you're looking for a bicycle that will allow your child to participate in family rides, REV CTY is a decent choice. The frame is available both as a step-over and a step-through, so it's suitable for shorter and taller riders.
Co-op Cycles REV CTY is an entry-level kids bikes made for recreational riding, so it's a safe choice for fun everyday rides and commutes.
The wheels are 24″ in diameter and the tires are 1.5″ wide. That's a good middle-ground for paved and unpaved roads. The bike feels stable and nimble no matter the surface and the terrain.
The aluminum frame is pretty light, so REV CTY weighs just 26 lbs. In total, this bike has 21 speeds on a 3×7 drivetrain with Shimano Tourney derailleurs. Most kids don't need more than that for casual everyday riding.
The same can be said for the front and read V-brakes which are great for city and park rides. Disc brakes on this bike would probably be overkill.
Serious Off-Road Riding
MSRP $529
To Whom: Teenagers and young riders who want to step up their off-road riding game.
Last but not least is the Co-op Cycles REV DRT model. As the name implies, this is a hardtail bike made to be ridden on dirt roads, through forests, and on singletracks. Young riders who want to improve their off-road skills finally have the right tool to do that.
See more: Best Mountain Bikes For Kids
Mind you, this is not a professional mountain bike. It has some entry-level components that put it in the "recreational cycling" category. However, it's more than capable enough to allow the average kid to ride away from paved roads.
For example, REV DRT is built around a 6061 aluminum frame, so the whole bike weighs 31 lbs. That's not very lightweight, and it's influenced by the heavy suspension fork, but it's about average for this price and purpose.
Co-op Cycles REV DRT is the most capable mountain bike from the REV series thanks to its front suspension, massive tires, and powerful hydraulic disc brakes.
The Shimano Tourney 1×8 drivetrain has a decent range of gears, even though it is intended for beginners. It will allow climbing up most hills, apart from the most extreme ones.
The strongest link among the REV DRT components is the hydraulic disc brakes. When it comes to maintenance, you basically install them and forget about them until you need to change the pads. When it comes to power, you'll certainly never lack it.
So, if your young teenager is asking for a proper mountain bike to do some off-road riding, you can surprise them with a Co-op Cycles REV DRT.
---
Sizes & Shipping
Choosing the right size kids' bike is easier than doing the same for adults. All you need to take into consideration is the wheel size and the standover height.
To help you out, we've created a table with all the information you need to choose the right size for your child based on 1) Height, 2) Age, or 3) Inseam length.
MODEL
12
16
20
24
REV CTY
REV DRT
Balance
Pedal
Plus
BOYS
GIRLS
Standover
11″
12″
17.25″
19.75″
20.5″
NA
23.75″
22.8″
24.5″
Reach
11″
11″
11.5″
15.5″
12.75″
NA
17″
14.42″
14.5″
Fits
Age: 2 to 3
Height: 2'10" – 3'4″
Age: 2 to 3
Height: 2'10" – 3'4″
Age: 4 to 6
Height: 3'7″ – 4'0″
Age: 5 to 8
Height: 4'0″ – 4'5″
Age: 5 to 8
Height: 4'0″ – 4'5″
Age: 8 to 11
Height: 4'5″ – 4'9″
Age: 8 to 11
Height: 4'5″ – 4'9″
Age: 8 to 11
Height: 4'5″ – 4'9″
Age: 8 to 11
Height: 4'5″ – 4'9″
Related: Buying From REI – Overview Of REI
Co-op Cycles REV bikes can be bought on REI.com with free shipping. Free shipping is valid only for US orders, International orders are not free.
Only Standard Shipping and REI Store Pickup are free, but REI offers a total of four shipping methods you can choose from:
Standard Shipping (3-7 business days)
Two-Day Shipping
One-Day Express Shipping
REI Store Pickup
Other Co-op Models
If you've chosen a bike for your child but you want one for yourself as well, we recommend checking out the other three Co-op Cycles series below:
DRT – The DRT series is a lineup of entry-level and mid-range mountain bikes intended for absolute beginners and cycling enthusiasts. They have some serious off-roading capabilities, so they're intended for trail and cross country riding.
CTY – The CTY range is a selection of versatile and practical hybrid bikes that can be used for commuting, fitness riding, or even multi-day tours. They're reasonably priced and intended both for beginners and for experienced riders.
ADV – The ADV series stands for "Adventure" and includes bikepacking, bike touring, and gravel bikes ideal for multi-purpose riding. These bikes are good for everyday commutes, multi-day adventures, or all-terrain riding.
Do We Suggest the Co-op Cycles REV Models?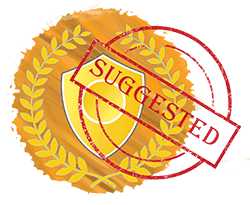 When it comes to bicycles, children don't really need much. Entry-level components, quality build, and good looks will suffice. For parents, a low price tag is important as well.
Since the Co-op Cycles REV series meets and exceeds these requirements, we can safely recommend it. These affordable children's bicycles are excellent for learning how to ride a bike and improving the skills later on.
The good news is that there are models with different size wheels, built for different ages and purposes, so it is fairly easy choosing the right one.
Some components are introductory in quality, but there are no no-brand parts, which is what matters the most.
If you want to get a bike for everyday casual riding off-road or on the pavement, you can't really go wrong with one of the REV models.
Do you own a Co-op REV bike? Write your review below!
There are no comments yet, add one below.