Commuting by bicycle is healthier and often faster than doing it by car or public transportation, especially in big cities. But to do it properly, you need a proper commuter bike.
They're characterized by comfortable upright geometry, lightweight aluminum frames, versatile tires, and dependable components. Each bike is compatible with racks and fenders, so they're suitable for hauling weight and rides in wet weather.
In this article, we'll dig deeper into each individual model found in this lineup and give you the low-down so you can make a better choice!
Best Budget-Friendly Option
To Whom: Ideal for everyday casual riders and commuters.
Co-op Cycles CTY 1.1 is a versatile entry-level hybrid bicycle perfect for riders who wish to ride both paved and unpaved trails.
The CTY 1.1 is an aluminum bike with a rigid aluminum fork, so it weighs just 27.8 lbs, which is pretty good for a bike that costs $599.
The frame is available as a step-over and a step-through version, so you can choose the one that suits you better.
It features a wide-range 3×8 drivetrain with enough gears to survive even if you live in a very hilly area. Shimano Tourney and Acera front and rear derailleurs are good beginner choices that won't let you down.
Thanks to beefy 700x40c wheels and tires, Co-op Cycles CTY 1.1 can handle tarmac, dirt, and gravel. If your commute combines these three surfaces, rest assured that this bike can handle it.
Its riding capabilities are also enhanced by mechanical disc brakes, which will allow you to get enough braking power on rainy or even snowy days.
If you fit CTY 1.1 with front and rear fenders and a rear rack, it becomes a do-it-all bike that can haul weight and deal with any weather.
If you just want to get from point A to point B every day, with minimal fuss involved, Co-op Cycles CTY 1.1 is for you!
Want more information? Read or review of CTY 1.1.
Best Entry-Level Fitness Bike
MSRP $899
To Whom: Commuters and fitness riders looking to cover more daily miles.
Is your office far from your home but not too far to not be able to cycle? Then you need a bike that can cover big miles every day. Co-op Cycles CTY 1.2 fits that description.
This is a quality hybrid bike with a nice list of durable components and some handy options for customizations. It's built with a lightweight aluminum frame and fork, without any suspension, as most urban riders don't need it.
If you live in a hilly area, there's more good news. CTY 1.2 is equipped with 27 gears. This 3×9 drivetrain combines Shimano Acera and Alivio front and rear derailleurs with Altus shifters. These are high entry-level groupsets that work beautifully.
Co-op Cycles CTY 1.2 is a phenomenal choice for fitness riders on a budget who need a dependable bike to ride every day.
This bike brakes using hydraulic disc brakes which require the least amount of maintenance and adjusting compared to all other types. They're also the most powerful option!
CTY 1.2 rolls fast on tarmac thanks to 700x35c tires that are narrow enough but not too narrow to be uncomfortable or unusable on unpaved roads.
If you want to make this bike even more practical, you can fit it with rack and fenders and use it for grocery shopping or even multi-day tours.
All in all, Co-op Cycles CTY 1.2 is a bike for big miles and everyday rides and urban adventures!
No Maintenance Commuter
MSRP $1,349
To Whom: Riders who hate maintenance but love riding every day.
Co-op Cycles CTY 1.3 is one of the best hybrid commuter bikes you can get. It's a no-fuss workhorse that will get you from point A to point B in no time, without requiring daily maintenance.
Instead of a traditional chain, CTY 1.3 has a belt drive that does not require any cleaning or lubrication. It is also lighter and quieter than a chain, so this bike performs smoothly on all roads.
Co-op Cycles CTY 3.1 is the right bike for riders who don't want to get their hands dirty but wish to commute and ride every day.
In addition, instead of a standard external derailleur, CTY 1.3 comes with an internal-gear rear hub. It provides you with a total of 8 gears and precise shifting. Just like the belt, this gear hub requires no maintenance and cannot get dirty as it's sealed.
The 8 gears provide enough range to tackle flats and hills on your way to work or to the store. When you come to a fun descent, you can rely on the Shimano hydraulic disc brakes to stop you on a dime, if need be.
CTY 1.3 is best-suited for paved roads and city streets, but its 700x35c Kenda Kwick Trax tires can tackle dirt roads and unpaved bike paths as well.
If you hate maintenance but you love commuting and exercising on a bicycle, choosing Co-op Cycles CTY 1.3 is a no-brainer, in my opinion.
Cheapest with Front Suspension
MSRP $749
To Whom: Urban and rural beginner commuters looking for more comfort provided by the front suspension.
If your commute involves some unpaved roads with gravel or dirt, front suspension can greatly help to eliminate vibrations and provide more comfort. Co-op Cycles CTY 2.1 is similar to the previous CTY models, but it's also equipped with front squish.
A suspension fork adds some weight, but the benefits you get from it are worth the little sacrifice. CTY 2.1 has an SR Suntour NEX HLO fork with 63 mm of travel, which is more than enough for off-road detours. When you don't need it, you can simply lock the fork!
CTY 2.1 also comes with Kenda Kick-Back, 700 x 40mm tires. They're slightly knobby and provide plenty of grip if you decide to take a long way home.
Co-op Cycles CTY 2.1 packs a strong punch in an affordable package — front suspension, Shimano components, and hydraulic disc brakes.
The problem of gears is shifting is solved with a 3×8 drivetrain and Shimano Altus and Acera groupsets. They're dependable, precise, and a decent entry-level option.
You'll also like the hydraulic disc brakes which offer lots of continuous and dependable stopping power, especially in wet weather.
Like all other CTY models, this one offers rack and fender compatibility as well. Plus, it's available as a step-over and a step-through version.
Step-through version of CTY 2.1
Best for Long and Dusty Commutes
MSRP $1,099
To Whom: Big distance commuters and fitness riders who combine paved and unpaved roads.
Co-op Cycles CTY 2.2 is basically the big brother of CTY 2.1. They're similar in many regards, but CTY 2.2 has better components in most areas.
Therefore, this bike is more suitable for fitness riders and commuters who are used to doing long miles every day or who plan to start doing so.
CTY 2.2 features SR Suntour NRX front suspension that is lighter than NEX. You'll get 63 mm of soft travel and a lockout feature, so you can switch it on or off whenever you choose.
Co-op Cycles CTY 2.2 is ready to tackle paved and unpaved roads and meet and exceed the needs of any day-to-day commuter.
The 27 gears you get from its 3×9 drivetrain provide the perfect gear for every setting. The groupset is Shimano Alivio, which is a strong entry-level option, leaning towards mid-range in quality.
If you loathe flats (who doesn't), you should be happy to know CTY 2.2 comes with puncture-resistant Kenda Flintridge 700x40c tires.
Like other CTY models, the 2.2 has dependable hydraulic disc brakes that you can trust any time you need them.
This model is slightly heavier than others, weighing 30.8 lbs., but it's the most comfortable compared to all others as well.
Best for Off-Road Adventures
MSRP $1,099
To Whom: Fitness riders, commuters, and adventurers who love riding on gravel and hardpacked dirt roads.
Co-op Cycles CTY 3.1 is nothing like the other bikes from this series. To the right rider, that is going to be a good thing! This is a seriously capable dirt and gravel commuter and adventure bike that can be used for touring, bikepacking, commuting, or just messing about.
The basis is a comfortable and smooth Chromoly steel frame with a rigid Chromoly fork. Steel is known for comfort, practicality, and durability, which is exactly what you get with this bike.
The first thing you'll notice on CTY 3.1 is its massive tires. The WTB Horizon 650b tires are 47 mm wide, so they're capable of dealing with gravel and dirt. They're not too knobby, so don't hesitate to ride them on asphalt as well.
Another highlight is the 1×11 SRAM NX drivetrain which gives you all the gears you need and eliminates those you don't. The result is an efficient and lightweight drivetrain with a wide gear ratio.
One of the downsides is that CTY 3.1 is not rear rack compatible. However, you can fit it with frame, saddle, and handlebar bags and easily pack everything you need for a multi-day adventure.
Therefore, if you have some tempting gravel roads in your vicinity and you're anxious to ride them, Co-op Cycles CTY 3.1 is the real deal.
Best for Young Riders

MSRP $349
To Whom: Young riders who need the performance of an adult bike.
In terms of size, the Co-op Cycles REV CTY is a kids' bike (even though it is suitable for < 5 ft. adults as well). However, in terms of components and capability, REV CTY is no different to an adult bike.
This bike rolls on 24″ wheels and Kenda Cosmos 1.5″ wide tires. They have reflective sidewalls that ensure better visibility at night and in dim conditions.
The Shimano Tourney groupset is entry-level, but it offers 21 speeds, which is a good selection flat and moderately hilly terrain.
Co-op Cycles REV CTY is suitable for riders between 4'5″-4'9″ in height, with components suitable for both kids and adults.
If your child is still building confidence on a bike, you can opt for a step-through frame design as well. It makes straddling the bike easier, and it simplifies getting on and off the bike.
Both frame designs have enough rooms to fit a water bottle cage, perfect for spending all day on the bike, riding around the block.
To sum, Co-op Cycles REV CTY is an excellent kids bike with adult bike elements good for rides to school, to the park, and around the neighborhood.
---
CTY e2.1 E-Bike
Best Budget E-Bike from Co-op
MSRP $1,799
To Whom: Urban cyclists who want a comfortable and cheap e-bike to ride every day.
The CTY e2.1 hybrid electric bike is one of the two electric models Co-op Cycles has added to their popular CTY series.
It bears many resemblances to its traditional sibling, the CTY 2.1, but it also brings a few crucial differences to the table.
This is an aluminum city hybrid built with a 6061 alloy frame and equipped with a front SR Suntour fork that delivers 75mm of plush suspension.
It can help you get over a hill or simply do more miles thanks to a 250W Shimano motor with 40 Nm of torque that's paired with a 418 Wh Shimano battery. It provides you with a 50-mile range and a maximum speed of 20 mph.
Co-op Cycles CTY e2.1 is a budget hybrid electric bike that offers a plentitude of pedaling assistance and comes with all the accessories you need.
If you run out of battery, you can keep pedaling easily thanks to a Shimano Alivio rear derailleur mounted on a 9-speed drivetrain. This bike brakes with Shimano Altus hydraulic disc brakes which will do an easy job of stopping this 50 lb electric bike.
Those who love taking the path less traveled will like the 27.5 x 1.95″ Schwalbe Big Ben tires that the CTY e2.1 rolls on. They're fast on tarmac and stable on dirt and gravel, which is just what all-around riders need.
Finally, it's worth mentioning that CTY e2.1 also comes with a rear rack, a kickstand, and front and rear lights, which will make your daily city rides more practical than ever before.
CTY e2.2 E-Bike
Excellent E-Bike for Hilly Rides
MSRP $2,199
To Whom: City dwellers in need of some pedaling assistance when riding uphill or doing their daily commute.
The CTY e2.2 model is more expensive and better equipped than its cheaper counterpart above. It is similar to CTY e2.1 in many regards, but it is still more capable and better equipped in certain areas.
Namely, CTY e2.2 is built around the same aluminum frame and fitted with the same 75mm SR Suntour fork. Therefore, you can expect an equally comfortable and upright ride.
However, this model is powered by a mightier 250W Shimano motor with 60 Nm of torque and a larger Shimano battery with a 504 Wh capacity. Even though the estimated range and maximum speed are the same (~50 miles and 20 mph), you can expect to get more pull if you are a heavy rider or if you ride over some very steep hills.
Co-op Cycles CTY e2.2 is the ideal choice for heavier riders who need to get over an intimidating hill without breaking a sweat.
CTY e2.2 also gets a Shimano Alivio 9-speed rear derailleur and a pair of Shimano Altus hydraulic disc brakes, so there are no surprises there.
This model comes with front and rear fenders as well. Therefore, you can ride in all weather conditions and not get soaked or covered in mud and grit.
The front and rear lights are powered by the main battery, which is protected by an ABUS lock, so you can feel free to park the bike anywhere, providing you lock it properly.
Get Co-op Cycles CTY e2.2 if you want more power from the motor and more durability from the battery on your daily rides in the city or detours through the countryside.
---
Sizes & Shipping
Sizes for CTY series are as follows:
| | | | | |
| --- | --- | --- | --- | --- |
| XS | S | M | L | XL |
| 5'0″-5'3″ | 5'3″-5'6″ | 5'6″-5'9″ | 5'9″-6′ | 6′-6'3″ |
Co-op Cycles bicycles can be purchased directly from REI.com. They're available both in the US and internationally. REI offers four shipping methods you can choose from when buying Co-op Cycles bikes:
Standard Shipping (3-7 business days)
Two-Day Shipping
One-Day Express Shipping
REI Store Pickup
Other Co-op Models
In addition to the CTY series, Co-op Cycles makes three other lineups. In case the CTY series does meet your requirements, we recommend checking out one of the other three models:
DRT – Co-op Cycles DRT is a lineup of hardtail and full-suspension mountain bikes. It includes entry-level to mid-range models intended for beginners or enthusiasts. If you plan to ride predominantly off-road, you'll find something you like.
REV – The REV series is intended for children. This series is comprised of balance bikes with 12″ wheels, as well as larger models with 16″, 20″, and 24″ wheels. If you want to buy your child a MTB or a hybrid bike, you can check it out.
ADV – The ADV is Co-op Cycles' series intended for riders with an adventurous spirit. It includes touring, gravel, and bikepacking bikes intended for traveling, commuting, or just having fun off the beaten track.
Do We Suggest the Co-op Cycles CTY Models?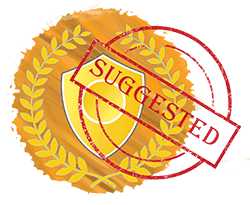 Co-op Cycles hit the nail on the head with the CTY series when it comes to producing a range of affordable, practical, versatile, and good-looking commuter bikes.
We can suggest the CTY lineup to any beginner to intermediate rider out there who needs a bike to commute or use for exercising. The CTY 3.1 model is even good enough for gravel riding and bikepacking!
What all CTY models have in common are dependable hydraulic brakes, excellent frames, upright geometry, and quality Shimano components. Therefore, they offer pretty good value for money compared to other brands.
Some compromises had to be made on the cheaper models to bring the price down, so they have heavier forks or more delicate Shimano Tourney derailleurs. But that's a common sight in the cycling industry.
If you need a reliable bike to use and abuse on a daily basis, one of the CTY models will meet and exceed your expectations.
Do you own a Co-op CTY bike? Write your review below!
There are no comments yet, add one below.