The Co-op Cycles CTY series has taken countless new riders out of cars and put them on bikes for their morning commutes. We don't expect anything less from the brand-new electric CTY series, which will make urban commutes faster, riding more fun, and hills not as challenging as before.
Co-op Cycles is REI's bicycle brand that has made a name for itself by developing and producing affordable mountain, hybrid, and adventure bikes.
After a few years of fine-tuning their lineup, it seems like they've decided to attend to the needs of the ever-growing population of e-bike loving riders.
Their answer comes in the form of CTY e2.1 and CTY e2.2 hybrid electric bikes. These are versatile two-wheeled machines with wide tires, Shimano electronics, and Shimano components that should be able to fill a gap in most people's daily all-around riding needs.
A New Look On The Well-Known Series
The old and the new electric CTY series is a collection of bikes intended mainly for urban riders who need affordable and dependable bikes to use and abuse every day, no matter the weather or purpose. Commute, run errands, take your kids to school, or go for a brisk spin — CTY can do it all.
The new CTY is all of that and more. CTY e2.1 and e2.2 models are both equipped with Shimano electronic parts that do the pedal-assisting job well.
At first glance, the two bikes are pretty much the same. They use the same frame with a sloping top tube, integrated rear rack, and front SR Suntour suspension.
CTY e2.1 and e2.2 are affordable e-bikes that cost around $1,800 and $2,700, respectively. Both are built around a lightweight and nimble 6061 aluminum frame with a conveniently low standover clearance that makes getting on and off the bike easy.
Powerful Commuters
The riding position is quite upright and puts the rider in a relaxed position with a good overview of the road ahead. The stem is adjustable, so you can fine-tune your position to get the best possible fit.
You can get the frame in one of the three sizes — Small, Medium, and Large — but note that the Small frame has a step-through design whereas the Medium and Large have a step-over design.
The main difference between these two models is in the power of the motor and the capacity of the battery. Namely, if you live in a flattish area and you don't need to get over some grueling hills on a regular basis, the CTY e2.1 should get the job done.
It's propelled by a 250W Shimano E5000 motor with 40Nm of torque and paired up with a Shimano E8014 36V/418Wh battery. It has an estimated pedal-assist range of 50 miles, develops a 20 mph maximum speed, and takes 6.5h to fully recharge.
On the other hand, the CTY e2.2 model is more powerful and boasts a 250W Shimano E6100 motor with 60Nm of torque, and a Shimano E8010 36V/504Wh. Reportedly, it has the same range and maximum speed, but charges fully in just 4 hours.
Of course, the pedal-assist range that the battery will provide depends on how much assistance you need. You can use the motor in three pedal-assist modes and one walking mode which will help you maximize the range.
Design and Components
The good news is that the battery pack comes with an ABUS lock, so you can feel free to park the bike when running errands around town and be certain that all of it will wait for you when you come back.
When it comes to other components, CTY e2.1 and e2.2 bikes are pretty much the same. Both get a Shimano Alivio 9-speed rear derailleur with Acera shifters and Shimano Altus hydraulic disc brakes, which are surprisingly good.
They're both also equipped with a Suntour MOBIE-A32 suspension fork that offers 75mm of travel, which is more than enough for dealing with curbs and potholes in the city and making dirt and gravel detours more comfortable.
These bikes roll on Schwalbe Big Ben 27.5 x 1.95″ multi-purpose tires that are slick enough to be fast on the tarmac but wide enough to offer sufficient grip when taking a path less traveled.
Another difference between these two Co-op Cycles e-bikes is that the more expensive CTY e2.2 features front and rear fenders, whereas the budget e2.1 does not.
However, both come with an integrated rear rack that will make grocery shopping easier and allows you to put a child seat on and take your little cycling enthusiast along.
You also get front and rear battery-powered lights on both models that will illuminate your way at night and make you more visible. Plus, you don't need to worry about charging your light batteries ever.
Final Verdict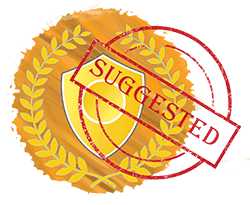 We'd say Co-op has pretty much hit the nail on the head with the new electrified CTY series. These two bikes are not fancy or flashy, but they have all the components and accessories you could ever ask for. Plus, they are available for a more than fair price considering the current state on the market.
If you're looking for some pedaling-assistance on your daily urban rides and you're shopping around with a limited budget, CTY e2.1 and e2.2 bikes are definitely worthy candidates.
They come with dependable high entry-level components, reliable and powerful electronics, lights, a rear rack, wide multi-purpose tires, and a host of other accessories to make your daily riding more enjoyable.
There are no comments yet, add one below.