Few companies in the MTB and Gravel world are ready to experiment and push the limits of bike design standards as much as Niner Bikes. We'll take a closer look at this brand and give you a detailed overview of their philosophy, bikes, technologies, and more.
Niner Bikes is a bicycle company based in Fort Collins, Colorado that is exclusively committed to dirt. They specialize in making mountain and gravel bikes for enthusiasts and pros, aiming to allow riders to explore more and go further.
Niner is also one of the most innovative companies in the industry, having developed proprietary suspension systems, carbon fiber materials, their own bottom bracket, and more.
If you share their passion for dirt, mud, trails, and gravel, you will probably be interested to find out what they're working on.
Niner Bikes History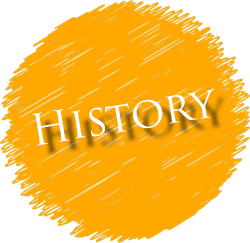 Like all of the best bicycle companies out there, at the very
beginning,
Niner was fueled by a passion to ride bikes and spend time on the trails.
In 2004, Chris Sugai, the founder of the company, found out how fun it is to ride 29″ bikes on trails and realized that there aren't many such bikes available on the market to other riders.
It started on a trail.
As an experienced entrepreneur, he saw the potential to start a business that will combine his passion for cycling and help him make some additional money.
Soon after that, a scandium single-speed 29er was born, which was Niner's first bike. The bike became a huge success, sold out fast, and helped establish Niner as one of the pioneers in the 29er MTB world.
Related: All Bike Brands
Niner Bikes Technologies
Niner Bikes have been around for more than 15 years. They started modestly with a single-speed 29er, but they ended up inventing and improving numerous technologies in the meantime.
Today, all of their bikes are modern off-road machines, with progressive geometries and capable suspension systems, built with advanced lightweight materials.
Here are the most important technologies they have contributed to the cycling world.
CVA is Niner's proprietary and in-house developed suspension system that stands for Constantly Varying Arc. It's a short, dual-link and four-bar suspension that Niner patented. It controls unwanted suspension movement that leads to a better balance between pedaling efficiency and fully active suspension.
Niner's Race Day Optimized (RDO) carbon fiber frames are modern frames that maximize stiffness and efficiency while minimizing weight. These frames are developed by Niner's engineers with a careful approach that eliminates hot sports and stress risers.
BioCentric 30 bottom bracket
The BioCentric II is a uniquely designed bottom bracket that makes adjustments easy across different types of drivetrains and eliminates the need for adjustable dropouts. It lets you easily switch from single-speed to geared, and vice versa.
This a special steel material that Niner develops and uses for their traditional steel bikes. They feature air-cooled welds that improve strength. Plus, the tubes are double zone butted which makes them strong, comfortable, and light.
Niner's Enduro Bearings are special bearings designed specifically for suspension pivots. They offer 35-40% more load capacity than traditional radial bearings, making them last longer and perform better under extreme stress.
---
Niner Mountain Bikes
---
Niner Bikes RIP 9 RDO (27.5 & 29)
Intended Use: Trails
Material: RDO carbon fiber
Suspension Travel: 150/140 mm
Tire width: 2.5″
Features: Dropper post, CVA suspension, Full Sleeve cable guides, bash guards
Full Review on Niner RIP 9 RDO
Niner RIP 9 RDO is a premium trail bike built around a modern RDO carbon fiber frame and enriched with Niner's CVA controlled suspension.
Interestingly, even though Niner swears by 29er bikes, they made the RIP 9 available with 27.5″ wheels as well.
The new Niner RIP 9 is longer, lower, and slacker than ever before, which makes it more capable as well. It features 140mm of travel on the rear and 150mm on the front. This includes Niner's geometry flip chip as well, so this is a truly versatile trail machine.
RIP 9 has a 66-degree head tube angle that can go down to 65 in the low setting and completely transform the bike.
Both the 29″ and the 27.5″ models are available in five different builds:
2-STAR SRAM SX Eagle – $4,400
3-STAR Shimano XT – $5,700
4-STAR Shimano XT – $6,600
5-Star X01 Eagle – $8,700
5-STAR SRAM X01 AXS LTD – $9,700
Frame Only – $3,200
All models have the same FOX 36 Float Rhythm FIT GRIP2 EVOL fork, whereas the other components, wheels, and tires differ wildly depending on how much money you spend.
Of course, hydraulic disc brakes are standard on all builds, but more money will give you more stopping power.
Every RIP 9 also gets a dropper post for more on-trail functionality, as well as frame protection, Enduro Pivot Bearings, and lifetime warranty.
Get it if you want a fun race-ready bike that's built for all kinds of trails you can find and rides on 27.5″ or 29″ wheels!
JET 9 RDO
Intended Use: Cross-Country Trail
Material: RDO carbon fiber
Suspension Travel: 130/120 mm
Tire width: 29 x 2.5/2.4″ or 27.5 x 2.8″
Features: Dual wheel size compatible, [R]Evolution geometry, CVA suspension, dropper post
JET 9 RDO is possibly the most versatile bike in Niner's offering. It's a full sus bike that's built to go anywhere and do anything. It has the best properties of cross-country bikes combined with the geometry of a trail bike.
JET 9 is made with Niner's RDO carbon, so it is as light as it can be and stiff in all the right places. It features 120mm of travel on the rear and 130 travel in the front thanks to a FOX 34 Float fork on all models.
You can run either 27.5″ or 29″ wheels on it.
It doesn't surprise then that JET 9 is Niner's most popular and best-selling mountain bike — it fits the widest range of uses and most types of riders.
You can get it in one of the five build kits, as well as the frame – the only option if you want to build your own:
2-STAR SRAM SX Eagle – $4,100
3-STAR Shimano XT – $5,400
4-STAR Shimano XT – $6,300
5-Star X01 Eagle – $8,400
5-STAR SRAM X01 AXS LTD – $9,400
Frame Only – $3,000
All Niner JET 9 RDO models also come with dropper posts and feature slack geometry with a 67-degree head tube angle for descending and a steep 74-degree seat tube angle for better pedaling efficiency and climbing.
Get it if you don't want to set limits for yourself but ride it wherever trails take you.
RKT 9 RDO (& RS)
Intended Use: Trail and XC Race
Material: RDO carbon fiber
Suspension Travel: 120-100mm front and 90mm rear
Tire width: 2.4″/2.25″
Features: CVA suspension, Enduro pivot bearings, Di2 ready, full-sleeve internal cable routing
The "RKT" in the name of this bike is short for "rocket" because RKT 9 is built to be fast and exciting on trails and XC routes.
This bike is available in two versions, the standard RKT 9 and RKT 9 RS.
Niner RKT 9 has 120mm travel up front whereas the RS model has a more aggressive XC Race profile with 100mm of front travel. Both bikes have 90mm of rear travel which makes them quick and nimble on fast courses.
The head tube angle on the 120mm model is 70 degrees whereas the 100mm model is even steeper with a 71-degree angle. This will give you good maneuverability and an excellent overview of the trail ahead.
Get it with one of the following builds:
2-STAR SRAM SX Eagle – $3,900
3-STAR Shimano XT – $5,100
4-STAR Shimano XT – $5,900
5-Star X01 Eagle – $7,500
5-STAR SRAM X01 AXS LTD – $8,900
Frame Only – $3,000
All five models will get you different levels of the FOX 34 fork and 2.4/2.25″ Maxxis tubeless tires. The cheapest 2-STAR build gets Niner's alloy wheels, whereas the high-end 5-STAR builds roll on Stan's Arch CB7 carbon wheels.
Moreover, hydraulic discs with 180/160mm rotors will give you ample braking power and control, no matter the build level.
Niner RKT 9 offers versatility even in the design department, so you can get it in bright grey/orange or carbon black colors.
It's the right bike for riders who love stomping the pedals hard in XC races and on fast, winding trails.
AIR 9 ( & RDO)
Intended Use: XC and Trails
Material: Aluminum and Carbon
Suspension Travel: 120m/100mm
Tire width: 2.5″/2.4″ or 2.4″/2.25″
Features: Advanced alloy and carbon materials, trail geometry, wide tire clearance, internal cable routing
Full Review on Niner AIR 9 RDO
Who says hardtails are not capable and fun bikes? If you know a person like that, just show them the Niner AIR 9 and AIR 9 RDO – hardtail bikes built to excel on different kinds of trails.
Niner makes the AIR 9 with either aluminum or carbon frames because both materials have their unique benefits. Don't think that the Alu AIR 9 lacks in performance, it's a modern frame that blends stiffness, durability, and low weight, according to Niner.
The aluminum model comes with a Marzocchi Bomber Z2 suspension fork with 120mm of travel, SRAM SX Eagle components, Niner alloy wheels, Maxxis tubeless tires, and SRAM DB Level brakes.
The good news is that the aluminum frame is compatible with both 27.5″ and 29″ wheels and it can be yours for just $1,850.
The carbon AIR 9 RDO is available in 5 standard builds and costs a bit more:
2-STAR SRAM SX Eagle – $2,900
3-STAR Shimano XT – $4,100
4-STAR Shimano XT – $5,000
5-Star X01 Eagle – $6,500
5-STAR SRAM X01 AXS LTD – $7,900
Frame Only – $2,000
It has the same amount of travel, but it's provided with FOX 32 forks. Depending on the build level, the carbon AIR 9 rolls on either Niner alloy wheels, DT Swiss M1900, or Stan's Arch CB7 carbon wheels.
As you can see, both AIR 9 and AIR 9 RDO are efficient and modern bicycles built to dominate trails and XC courses whether you're racing or just going for a workout.
SIR 9
Intended Use: XC and Bikepacking
Material: Reynolds 853 Steel
Suspension Travel: 120mm
Tire width: 2.5″/2.4″
Features: Air-hardened and heat-treated steel, trail country geometry, multiple mounting points, BioCentric 30 BB, dropper post
Niner SIR 9 is proof that there is still a place for steel in modern bikes. Its name is short for "Steel Is Real", and even though it has a 9 in the name, it can fit both 27.5″ and 29″ wheels and tires.
The steel frame made from Reynolds 853 steel has enough clearance for 29×2.4″ tires or 27.5×3.0″ tires, which is quite massive.
Even though we're talking about steel, the oldest material in the industry, SIR 9's frame is all but clunky and inefficient. It's air-cooled and heat-treated so it's as strong as it can be.
Niner SIR 9 comes with 120mm of travel on a Marzocchi Bomber Z2 fork on the cheapest model and a FOX 34 fork on the more expensive ones.
In total, there are four builds you can get, plus the Frame Only option if you want a unique build:
2-STAR SRAM SX Eagle – $2,500
3-STAR Shimano XT – $4,050
4-STAR Shimano XT – $4,900
5-Star X01 Eagle – $6,500
Niner SIR 9 also gets a dropper post on all but the 2-STAR build and alloy or carbon wheels depending on the price tag.
Apart from smashing XC routes and trails, this bike is also built for long bikepacking adventures. The frame and fork boast 18 mounting points that let you attach fenders, racks, bottle cages, frame bags, and even a top-tube bento box.
It's a truly authentic bicycle that puts focus on comfort, durability, tradition, and adventure. So get it if you share these values and you want to test them on bikepacking trips and XC rides.
---
Niner Gravel Bikes
---
MCR 9 RDO
Intended Use: Gravel
Material: RDO carbon fiber
Suspension Travel: 50mm
Tire width: 40mm
Features: Front and rear suspension, 700C and 650B compatibility, CVA suspension, numerous mounting points
Full Review of Niner MCR 9 RDO
You'd like to ride gravel, trails, and road, but you wouldn't like having to buy three different bikes to be able to do this. Who says you need to? All you need to do is get the Niner MCR 9 RDO.
The thing that makes this a truly unique gravel bike is that it's incredibly multifaceted. It's a drop-bar bike with front and rear suspension and enough clearance for 700c and 650b wheels.
There aren't many full-suspension gravel bikes out there but that might change after the MCR 9. It features 40mm of FOX 32 front travel and 50mm of rear CVA travel. Both suspensions come with a lockout feature, so you can still pedal efficiently on smooth roads and climbs.
Niner MCR 9 RDO comes in seven astonishing builds, plus the frame only option:
2-STAR Shimano GRX 400 – $4,700
3-STAR SRAM Rival 22 – $5,400
4-STAR Shimano GRX 800 1x – $5,900
4-Star Shimano GRX 800 2x – $5,900
5-STAR Shimano GRX 800 1x – $7,000
5-STAR Shimano GRX 800 2x – $7,000
5-STAR SRAM Force AXS LTD – $8,200
Frame Only – $3,000
MCR 9 not only comes with dual wheel size compatibility, but the available builds also include 1x and 2x drivetrains. The frame is available in attractive olive green and black paint jobs, which you'll most certainly like. As expected, you can get this model with Niner's alloy wheels or premium carbon wheels on more expensive builds.
Whichever you choose, you'll end up with a bike that is seriously competent for racing, training, traveling, or just exploring uncharted territories.
RLT 9 RDO
Intended Use: Gravel
Material: RDO carbon fiber
Suspension Travel: None
Tire width: 40mm or 47mm
Features: 26 mounting points, 700C and 650B compatible, BioCentric BB, custom frame bags
FULL REVIEW: RLT 9 Series
Niner RLT 9 RDO is a purebred gravel bike. The RLT in its name stands for "Road Less Traveled" which is where this bike feels most at home.
The out-of-factory models roll on 700c or 650B wheels and 40mm or 47mm wide tires, but the RDO carbon frame and fork have enough clearance for 700C x 50mm or 650B x 2.0″ tires. That's quite massive, so you can ride RLT 9 on smooth and loose gravel.
You can get it in seven builds, same like the MCR 9, but the prices range between $3,000 for the 2-STAR build and $6,600 for the 5-STAR SRAM Force AXS LTD build. Therefore, RLT 9 can be quite affordable.
5-STAR builds also roll on Stan's NoTubes carbon wheelsets, whereas cheaper iterations have Niner alloy wheels. Two builds have 650B wheels and all others boast 700C.
If you're a fan of bikepacking, it's good to point out that RLT 9 has 26 mounts where you can fit everything you need to be sustainable for months on roads less traveled. Niner also makes custom bags for all frame sizes of this bike, so you can get the best possible fit.
Of course, this bike boasts thru-axles front and rear, but it also comes with a PF30 bottom bracket, which some people are not very big fans of.
All in all, if you're on the lookout for a proper gravel bike that makes any type of ride possible, no matter the weather, surface, or terrain, you should seriously consider the RLT 9 RDO.
RLT 9 (& Steel)
Intended Use: Gravel
Material: Aluminum or steel
Suspension Travel: None
Tire width: 40mm or 47mm
Features: Hydroformed aluminum tubing, Reynolds 853 steel, 700C or 650B wheels, multiple mounting points
Niner RLT 9 Aluminum and RLT 9 Steel are the RLT carbon model's more affordable siblings. They're intended for riders who cherish a simpler and more traditional approach and need materials that can take more abuse and also cost less.
All three RLT 9 bikes feature the same relaxed yet versatile geometry that can take you through a successful race or a day-long gran fondo. Both alloy and steel RLTs come with RDO carbon forks, so riding is stiff and vibration dampening is on point.
In terms of the available builds, the situation is the same as with the RLT 9 RDO. You can get these two bikes in one of the seven available builds, or you can only get the frame and build your own two-wheeled beauty.
The cheapest steel model will cost you $2,700 and the cheapest aluminum one costs $2,200. Similarly, the most expensive steel build has a $5,000 price tag, whereas aluminum tops out at $4,500. Therefore, these are not awfully expensive bikes.
Both models come with more frame and fork mounts than you'll ever need, so RLT is suitable for bikepacking or bike touring adventures and expeditions.
These frames also fit either 700C or 650B wheels and tires and the BioCentric bottom bracket lets you switch between single-speed or geared drivetrains with ease. Options abound.
So no matter if you're planning to use RLT 9 to race, commute, or explore, you can always turn it into a ride that fits you perfectly.
Related: Best Gravel Bikes Out There
---
Niner E-Bikes
---
RIP e9
Intended Use: Trails
Material: Aluminum
Suspension Travel: 160mm/150mm
Tire width: 2.5″
Features: Bosch motor, Enduro Pivot Bearings, integrated protection, high battery capacity
Rip longer and go further with the electric Niner RIP e9. The RIP 9 RDO bike we reviewed above has an electric doppelganger with an aluminum frame, Bosch motor, and a battery that will last long enough to climb up a mountain.
It's built around a hydroformed aluminum frame that's affordable but still stiff enough and lightweight, which is a win-win combination.
RIP e9 has a RockShox Yari RC 160mm fork and a RockShox Super Delux Select rear shock with 150mm of travel. These come with lockout functions and all the adjustability you can imagine, including rebound.
Niner RIP e9 is a high-performance e-bike that's made to dominate trails, so don't think that it's boring just because it's electric.
Niner offers this bike in one build only — SRAM SX Eagle. It gives you 12 speeds along with SRAM Guide RE brakes.
When it comes to the electric components, RIP e9 is propelled by a Bosch Gen4 CX motor that will offer assistance up to 20 MPH. It's powered by a 625Wh battery, which should give you a high two-digit range.
Also, it's worth pointing out that this bike gets Stans NoTubes Flow D wheels with Formula hubs and 29×2.5″ Maxxis tires.
If you want to ride more hills to be able to storm even more descents, Niner RIP e9 will be happy to help you with some extra juice.
WFO e9
Intended Use: Trails and downhill
Material: Aluminum
Suspension Travel: 160mm
Tire width: 2.5″/2.8″
Features: Bosch motor and battery, Enduro Pivot Bearings, integrated protection, mixed wheel size, high battery capacity
If you think RIP e9 does not give you enough travel for the gnarly trails you intend to tackle, you should check out the WFO e9 with 180mm of squish and the same electric capabilities.
WFO e9 offers up to 180mm of coil-sprung travel with a RockShox Yari RC fork and a RockShox Super Deluxe Coil Select R shock. These offer excellent power transfer even when pedaling with assistance thanks to the Horst Link 4-bar suspension system.
This is a seriously capable trail and downhill bike with a durable aluminum frame that can take as much beating as you can throw at it.
This Niner has the same Bosch CX motor and a Bosch 652 Wh battery that will propel you uphill. You no longer need to wait for a lift or a shuttle to start descending.
Interestingly, WFO e9 is a "mullet bike" as it has a 29″ front wheel and a 27.5″ rear wheel. Therefore, you get the best characteristics of both worlds. When going down, the 29″ wheel gives you a better attacking angle, whereas the 27.5″ wheel will ensure better performance when climbing and riding twisty bends.
Consequently, the front tire is 2.5″ wide whereas the rear is 2.8″ wide, so you have all the grip you need to ride whatever loose surface you come across on your trail rides.
Component-wise, this bike boasts a SRAM SX Eagle drivetrain and SRAM Guide RE hydro brakes, which is more than enough quality for any above average rider.
Gear & Components
Apart from complete bikes, Niner also makes and sells all different components, accessories, replacement parts, apparel, and so on.
You can keep your bike in mint condition, upgrade it regularly, and get cycling equipment that will allow you to ride further and be more comfortable and efficient on the road.
Components: Headsets, seatposts, stems, handlebars, BBs, forks, saddles, wheels, etc.
Accessories: Frame bags, bottles, mudguards, frame mounts, protectors, etc.
Frame Parts: Bearings, derailleur hangers, seat collars, pivot kits, suspension parts, etc.
Ride Apparel: Jerseys, bibs, socks, and more.
Casual Wear: Be a Ninerd off the bike as well.
Merchandise: Miscellaneous
Outlet: Get decent discounts and save some money.
Niner Bikes Sizing
Niner produces its frames in numerous sizes so getting the right one should not be too hard unless you are an untypically short or tall person.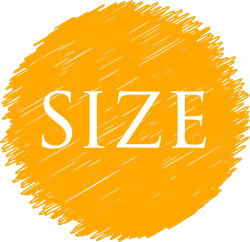 Their full-suspension bikes are generally sized SM through X-LG and fit riders between 1.6m and 2.01m.
Hardtail models are sized X-SM through X-LG, suitable for riders between 1.53m and 2.01m tall.
If you're looking at gravel bikes, you'll have a choice of six frame sizes labeled 47cm to 62cm and suitable for riders between 1.5m and 1.98m tall.
As you can see, some frames and types offer more versatility and a wider range of frame sizes, whereas others are limited. For example, the MCR 9 RDO comes only in 53cm, 56cm, and 59cm sizes.
For more information, check out Niner's detailed geometry charts available for every bike on the official website.
Limited Lifetime Warranty
Niner bikes offer a limited lifetime warranty on ALL bike frames for the original owners of Niner bike frames purchased after Sept 1, 2019.
The warranty only covers defective materials and manufacturing issues and excludes external factors or damages caused by misuse.
Note that you need to register your bike after purchase to be able to claim the warranty later on, if need be.
Final Thoughts
Niner bicycles are universally loved by off-road cycling enthusiasts around the world. These are premium bikes with prices that are usually steeper than their competitions', but the price tags are generally well justified.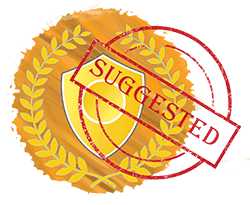 Niner has pioneered multiple technologies that set their Mountain, Gravel, and Electric bikes apart on and off the trails and provide a unique feel and riding experience.
The only possible downside that some cyclists might find with Niner bikes is that the company is not afraid to take unconventional approaches to building bikes that align with some riders and don't with others.
Still, if you want a quality carbon, aluminum, or steel bike to commute, travel, explore, train, or race, Niner probably has something in their stables that will meet and exceed your expectations.
Or See Available Models on GovVelo