Niner AIR 9 RDO is a premium carbon hardtail mountain bike that blends lightweight materials with high-end components and guarantees podiums, PRs, and KOMs.
Niner is one of the most popular USA-based manufacturers of off-road bikes. Its models are characterized by having sophisticated technologies and apparent attention to detail. AIR 9 RDO is no exception.
If you want a super lightweight carbon hardtail that excels on singletracks, bikepacking trips, and even XC races, you're considering the right bike.
AIR 9 RDO has a 100mm fork, 29″ tires, six builds with Shimano and SRAM components, aluminum or carbon wheels, and a lot more.
The rest of our review below will answer all the questions you might have about it!
Six Unique Builds—Main Specifications
There's an AIR 9 RDO for everyone! No matter if you are on a tight budget or you're willing to splurge to get the best possible components, this bike will suit you.
Niner made AIR 9 RDO available in six unique builds, with a mixture of mid-range to high-end SRAM and Shimano components. You can choose between:
2-Star SRAM SX Eagle
3-Star Shimano SLX Single-speed
3-Star SRAM GX Eagle
4-Star Shimano XT
5-Star SRAM X01 Eagle
5-Star SRAM X01 AXS LTD
As you can see above, what's especially interesting and exciting about this Niner bike is that you can ride it with a single-speed or a geared drivetrain. This is possible thanks to the adjustable dropouts and the BioCentric 30 bottom bracket.
Depending on the build, your AIR 9 RDO will also come with some carbon parts, such as the wheels, seatpost, stem, handlebar, crankset, and the like.
However, no matter which variation you go for, you're guaranteed to get a 100mm suspension fork, 29″ wheels with grippy 2.35″ tires, and the construction, geometry, and handling you expect of premium bicycles.
RDO Carbon Fiber Frame
AIR 9's RDO carbon fiber frame is a work of art. This is Niner's premium carbon fiber material characterized by low weight, high strength, and smooth and sleek lines.
While making this frame, Niner's engineers had performance, durability, and versatility in mind. The overbuilt shapes that you can see around the front triangle guarantee maximum stiffness and pedaling efficiency.
This frame comes with a PF30 bottom bracket that gives you a lot of freedom when choosing which drivetrain to install. Additionally, you can fit Niner's BioCentric 30 BB and set up this bike as a single-speed.
If you do choose to ride with gears, internal cable routing is there to keep everything clean, smooth, and rattle-free. You also get dropper post compatibility, so you can easily get the saddle out of the way when the time comes to storm a descent.
AIR 9 RDO can also carry two water bottles, which is ideal for long days on the trails.
100mm Front Suspension
A proper race-ready mountain bike is nothing without some capable suspension. Niner approached this problem by outfitting AIR 9 RDO with 100mm of travel on the front end.
Depending on which build you get and how much money you spend, you'll end up with one of these two Fox 32 Float forks:
Fox 32 Float Rhythm Grip Evol (2-Star and 3-Star Single-Speed)
Fox 32 SC Float Factory Evol Fit4 (3-Star Geared, 4-Star, 5-Star)
The mechanics and handling differ slightly between the two, and so do the weight and adjustability. However, what stays the same is 100mm of travel and a 51mm offset. Both forks also feature 110x15mm thru-axles for added stability.
The cheaper version gives you sweep adjustability, but the more expensive version has remote lockout for easier mid-ride adjustability.
Either way, a suspension fork with 100mm of travel will improve your pedaling efficiency while infusing you with confidence when descending and tackling technical sections.
Premium SRAM and Shimano Components
When it comes to the drivetrain and the brakes, you get what you pay for. Niner typically offers all of their bikes in 2-Star, 3-Star, 4-Star, and 5-Star builds, which is the case with AIR 9 RDO as well.
The components differ from mid-range to high-end groups, including SX Eagle, GX Eagle, X01 Eagle, X01 AXS LTD, Shimano SLX, and Shimano XT.
All groups put 12 speeds at your disposal, with the exception of the SLX single-speed build. If you live in a flat area or you just want to simplify the drivetrain, this is a good choice.
All drivetrains, no matter the groupset, consist of a 32T chainring and a wide-range cassette with up to 52 teeth.
These are complemented with SRAM and Shimano hydraulic disc brakes with 180/160mm rotors. Again, you get what you pay for, so consider what kind of braking power your riding needs before choosing which build to get.
29er Wheels and Tires
Niner AIR 9 RDO would not be such a capable bike if it weren't for its 29er wheels and tires. Having bigger wheels means the bike has better rollover abilities, so it can clear obstacles with more ease.
A larger diameter wheelset also makes pedaling much more efficient and lets you cover longer distances with the same amount of pedaling.
In the case of AIR 9 RDO, 5-Star builds get DT Swiss XRC carbon wheels whereas the lower-specced builds roll on Niner or different versions of DT Swiss aluminum wheels. All versions are equally durable, but carbon is much lighter and much more efficient.
The only downside this bike has is that all builds roll on the same tires. You get a Schwalbe Racing Ray front and Schwalbe Racing Ralph rear tire. They're 2.35″ wide and they provide excellent grip and performance, but we feel that the 5-Star builds deserved something a bit better.
For more similar bikes, check out our review of Niner Bikes.
Niner AIR 9 RDO Size Chart
AIR 9 RDO is available in five frame sizes. Take a look below at the size chart we created to find the right size for your height and get the most out of this bike.
Extra Small: 5'0″ – 5'5″ (153 – 165 cm)
Small: 5'3″ –5'9″ (160 – 175 cm)
Medium: 5'8″ – 6'0″ (173 – 183 cm)
Large: 5'11" – 6'3″ (180 – 191 cm)
Extra Large: 6'3 – 6'7″ (191 – 201 cm)
Similar Bikes
Are you finding it hard to decide between a Niner AIR 9 RDO and another breathtaking bike? Let's see how they compare.
Niner AIR 9 RDO vs Santa Cruz Chameleon A D
Niner AIR 9 RDO and Santa Cruz Chameleon A D have both similarities and differences. Both are hardtail 29ers made for XC and singletrack riding. However, AIR 9 RDO has 100mm of travel, whereas Chameleon has 20-30mm more.
AIR 9 RDO is available only with a carbon frame, while Chameleon A D comes with a carbon or aluminum frame, so you can get it for less money. Another big difference is that Chameleon has a dropper post in all builds and AIR 9 RDO doesn't have it at all.
Still, these bikes ride similarly, so XC riders will be happy with either.
Niner AIR 9 RDO vs Co-op Cycles DRT 2.2
Both AIR 9 RDO and DRT 2.2 are intended for XC and trail riding. However, the Niner is a 29er, and DRT 2.2 rolls on 27.5+ wheels. DRT 2.2 also has 20-40mm more travel, so it is more suitable for trail riding compared to AIR 9 RDO.
That said, AIR 9 has a premium carbon RDO frame, whereas DRT 2.2 has an average aluminum frame. That means they're in a completely different ballpark. So if you have the money to spare, we recommend getting AIR 9 RDO. However, if you want to ride trails as an amateur rider, DRT 2.2 will get the job done just as nicely.
For more information, check out our thoughts on Co-op's DRT Series.
Niner AIR 9 RDO vs Diamondback Mission 2C Carbon
Niner AIR 9 RDO and Diamondback Mission 2 Carbon are very different bikes. The first is suitable for XC racers and trail riders, whereas the second is intended for all-mountain and enduro riders.
The main differences can be seen if you take a look at the suspension and the wheel size. AIR 9 RDO is a hardtail with 29″ wheels and Mission 2 Carbon is a full-suspension rig with 27.5″ wheels.
Therefore, they behave completely differently in the real world and suit diametrically different riders and riding categories.
Our Thoughts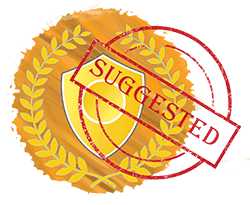 To conclude, we can say that Niner AIR 9 RDO is a sophisticated XC race machine with excellent components for the money.
We appreciate the fact that it's available in a variety of builds. Therefore, you can get the 2-Star version and hit the trails without clearing your account balance. Or you can break the bank and go all-in with the 5-Star version.
Either way, you'll be riding a well-balanced carbon 29er with capable suspension, predictable handling, and quality groupsets.
No matter if you are a world-class XC racer with your eyes set on the next podium or an avid amateur hunting for KOMs and lasting memories, AIR 9 RDO offers enough versatility and performance to help you fulfill your goals.
Niner AIR 9 RDO
From $2,750