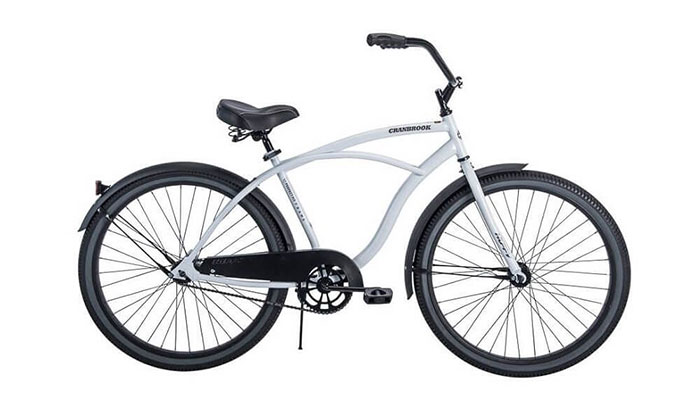 Most cyclists will go for cruiser bikes in search of comfort when cycling. Cruiser bikes like the Huffy Cranbrook models are enjoyable, stylish, and ideal for beginners starting their biking journey. The Huffy cruiser bike models are easy to ride and handle for most cyclists going for relaxing and casual rides.
The Huffy Cranbrook cruiser bike is no different. The frame is a perfect fit, and the modern design ensures you have fun each time you get on to ride.
With a rich history of making bicycles spanning over 100 years, you can be sure to get a quality machine to suit the way you ride.
Here are additional features of the Huffy Cranbrook Cruiser bike you might like to know.
Specifications
One of the features that make the Huffy Cranbrook bikes an ideal choice is the Perfect Fit frame. With this frame, you can keep both feet on the ground for additional balance and a better ride overall.
The design of the frame has a seat farther back with a lower center of gravity for an upright riding position. Riding in this position will keep your back and other joints protected from aches and pains caused by long-distance rides.
You will like the stylish yet modern look of the Men's and Women's cruiser bikes from Huffy. It won't be hard to keep this bike clean or well-maintained with smooth tires and colorful sidewalls.
The design also features high cruiser handlebars to better posture when riding.
With both the Men's and Women's Beach Cruiser 26″ bikes available, you will get the perfect design and style that suits you. Both these bikes have black 26″ cruiser tires with sturdy fenders to keep mud and dirt away. This keeps the Huffy Cranbrook Cruisers looking clean and dry.
The Huffy Cruiser bikes are single-speed bikes to help reduce the confusion of switching between multiple speeds to get where you are going.
With an easy-to-use coaster brake, you can quickly pedal backward to come to a stop. The simplicity in the brakes makes these cruiser bikes not only safe but fun to ride.
With a weight limit of 250 pounds, every cyclist is sure to get a chance to cruise on these Huffy bikes.
Looking for more? See our full review of the brand.
Comfort
Cruiser bikes are well-known for their comfort to make commuting and leisure rides more enjoyable.
With both the Men's and Women's Huffy cruiser bikes, you will be getting cozy with the padded bike seat and handlebars when cycling. Being able to plant both your feet on the ground offers you more balance and control to ride confidently no matter the terrain.
The seat on these cruiser bikes is padded to keep you comfy when riding long distances, whether the trail is smooth or rough.
The lower center of gravity from the angle of this saddle offers you more leg extension when pedaling. Extending your leg fully helps eliminate some of the fatigue and discomfort that come with regular cycling.
Huffy bikes also feature two-toned dual-density grips and cruiser pedals to add to your comfort when on the bike. The design of the frame fits your natural bike-riding position to keep you relaxed and having fun when cycling.
Perfect Fit Frame
Huffy Cranbrook cruiser bikes are suitable for cyclists of different ages from 13 years to adults. Cranbrook model features the "Perfect Fit Frame", which makes it a perfect bike for everyone, no matter how tall you are.
There are no sizes when it comes to the Cranbrook bikes, adjustable seat is the factor that makes this bike suitable for all heights
FAQ
Final Verdict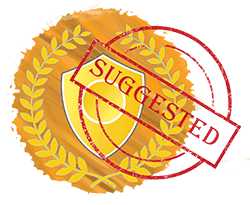 The Huffy Men's and Women's Cranbook cruiser bikes have many features in common.
Aside from the style and design, you get to enjoy the cozy saddle and upright riding posture to take you longer without feeling uncomfortable. With this single-speed bike, you don't have to worry about shifting gears, making it excellent for beginners looking to try out biking.
Related: Huffy Nel Lusso Review
The best feature of these Huffy Cranbrook cruiser bikes is the Perfect Fit frame. This frame design allows you to plant both feet on the ground for additional control for better leg extension.
With a raised handlebar and upright riding position, you don't have to worry about back, leg, and neck fatigue.
The handling of this bike is graceful, with great geometry for casual rides. Huffy Cranbrook Cruiser bikes are sturdy and require little maintenance to maintain their modern and stylish look.
If you are looking for an affordable cruiser bike that you will feel confident riding, the Huffy Cranbrook cruiser bikes are an ideal option for you.