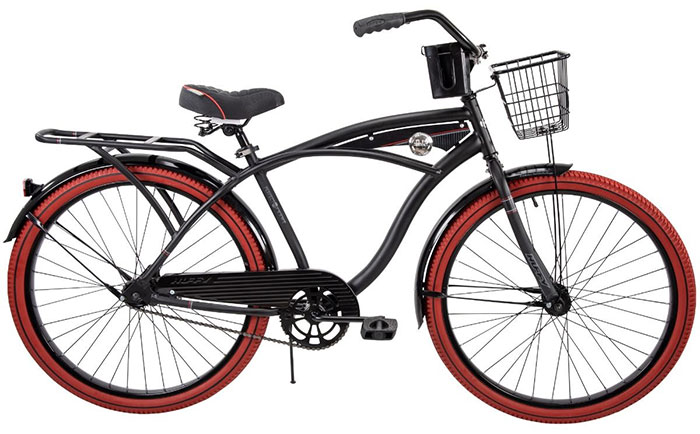 Huffy Nel Lusso cruiser bikes are popular because of their classic design and comfort when riding around town or to the beach.
Cycling around the city is great for your physical and mental health that's why they say if you want to be happy for a lifetime, ride a bike.
Statistics also show that cyclists have a 46% lower risk of developing heart disease. Are you having a hard time choosing the ideal cruiser bike for your trips?
Worry no more with the Huffy Nel Lusso cruiser bikes listed below are perfect for a fun ride to the beach or around the city.
Specifications
Huffy Bikes have developed a high-quality cruiser bike with several features for a smooth ride.
The Huffy Nel Lusso bikes for men and women feature a retro design with classic steel frames for extra comfort when riding.
You will feel awesome when riding the Nel Lusso men's cruiser bike for long distances. The fit frame design has the seat further back for a comfortable upright riding position when on the bike.
The lower center of gravity also allows for better leg extension when pedaling. You will reduce the chance of wrist, neck, and arm pain with the raised handlebars on this cruiser bike.
The Nel Lusso cruiser bike design also allows you to place your feet firmly on the ground when you stop. You get a much better balance when on your bike, which adds to your enjoyment and confidence no matter the terrain. The Huffy Nel Lusso bikes have classic fenders to keep you dry when the weather is bad or cycling over puddles.
The Huffy Nel Lusso Women's bike is available in beautiful aesthetic colors to match any theme and ride when you have places to go or errands to run. It features dual-density grips and pedals for a more enjoyable ride every time you get on the bike.
The padded spring saddle also adds to the comfort and is easily adjustable according to your height.
26-inch tires
For an enjoyable ride, you cannot forget to consider the tires. Bike tires need to be sturdy for smooth riding on the beach or pavement, which you get with the Huffy Nel Lusso 26″ tires.
The 26-inch cruiser tires are the standard size to ensure your safety and speed while cycling. The Huffy Nel Lusso Cruiser bike is a single-speed bike with a single gear ratio.
Although these bikes are easier to ride without worrying about shifting gears, you still need quality tires. The 26-inch cruiser-type tires feature alloy rims to give you extra protection in any weather.
These tires are durable to handle large amounts of mileage. These tires are suitable when cycling on the road or sidewalk because you will be encountering a lot of debris on your path. 26-inch beach cruiser tires are preferred because they are not only comfortable but durable as well.
Good Accessories
Huffy Nel Lusso cruiser bikes have several accessories to make your ride more of an adventure. The fun features are also convenient when commuting to work for leisure rides with friends.
The wire basket at the front of the Nel Lusso cruiser bikes is hollow and spacious for carrying items like your phone or sweater when riding around town. If you plan on carrying more than you expected, you can enjoy extra storage space with the large rear rack. You can place a bag or box on the rack to carry heavier items than the basket.
This single-speed bike also features an easy-to-use coaster brake to pedal back to a stop when needed quickly.
You don't have to worry about getting thirsty during long rides.
The beverage holder is convenient for having your favorite drink nearby wherever you go riding.
It is located on the handlebar to be easier to reach.
One Size Fits All
The recommended minimum height of the user is 60 inches. The Huffy Nel Lusso cruiser bikes come in a standard size that fits all.
For this reason, it features an adjustable saddle to better fit you according to your height. You can also adjust the angle of the seat for a better riding position.
We have a review on Huffy Cranbrook, check it out!
Similar Bikes
There are many cruiser bikes in the market today to choose from when you want to go for a relaxing ride.
Although the Huffy Nel Lusso Cruiser bikes are top-quality, you can check out some similar bikes listed below before making your final choice.
Nel Lusso vs Electra Cruiser
Both the Huffy Nel Lusso and Electra Cruiser are single-speed bikes. They both have 26-inch wheels that are stable for riding at slow speeds.
The Electra cruiser also has a rear coaster brake that is easy to use when you need to stop. The Nel Lusso is better because the Electra cruiser doesn't have fenders or an easily accessible step-through design.
Nel Lusso vs Electra Townie 7D
The Electra Townie 7D offers an upright riding position like the Huffy Nel Lusso cruiser bike. This position results in a lower center of gravity and allows you to place both your feet on the ground when you stop.
The Electra Townie 7D, however, does not have a basket for additional storage, lights, or fenders to keep dry. Its weight also makes it harder to carry upstairs.
Nel Lusso vs Public C7
The Public C7 is also another lightweight and easy-to-ride cruiser bike. The look of the Public C7 is similar to the Nel Lusso cruiser with an upright riding position and a step-through design.
The difference is the Public C7 features a seven-speed gear system to better handle different terrains.
Our Thoughts
The Huffy Nel Lusso cruiser bike is what you need when you need to relax with a comfortable ride. They are also surprisingly affordable.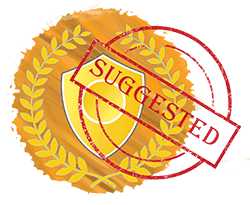 It features a comfortable saddle, basket for carrying your items and is easy to put together. These bikes are well-built with a steel frame and raised handlebars to reduce aches in your joints during long rides.
With the Huffy Nel Lusso cruiser bikes, you can trust the durable 26-inch tires and steel frame to get where you want to go.