Huffy bikes are temptingly cheap and conveniently available at department stores or on Amazon. But are they worth the money? There's no doubt there are cyclists who would be happy with a Huffy, so let's see if you're one of them!
Part of Best Bike Brands
Huffy is a popular brand of entry-level bikes aimed at recreational riders and families that want to spend more time together and on the go.
Its bikes are famous for low prices, laid-back geometry, attractive designs, and an inclusive approach to cycling. If you only ride a bike on weekends for fun or need a two-wheeler to complete a short commute, a Huffy can be a great choice.
Still, it's important to keep in mind that you get what you pay for. Cycling aficionados frown upon its low-tier parts, occasional poor assembly, and limited frame sizing.
Read our full review below before making up your mind and deciding for yourself!
Overview of the Company
Huffy has been manufacturing bikes since 1892, which makes it one of the oldest brands in the business.
Learn more: History of Bicycles
The company was founded by George P. Huffman and taken over by his son, Horace M. Huffman, Sr.
The Davis Sewing Machine Company, as it was called at first, manufactured sewing machines, but later shifted its focus to bicycles once the bicycle boom happened in the USA at the end of the 19th century.
Its bikes were first known as "Dayton" bicycles but were then rebranded to "Huffman" bicycles in 1924. The first "Huffy" nameplate appeared in 1953.
Throughout its rich history, Huffy pioneered training wheels on kids' bikes and experimented with innovative designs, such as the Huffy Radiobike.
Today, the company is known for entry-level bikes in several categories:
Mountain
Cruiser
Comfort
Electric
Kids'
BMX
Huffy makes some of the cheapest bikes available on the market, sold in department stores and on Amazon. If you want an attractive-looking bike that prioritizes comfort over speed and performance, this brand will meet your expectations.
On the other hand, if you want to ride for fitness or participate in group rides, its cheap components and relaxed geometry will leave you wanting more.
Comfort & Cruiser Bikes
---
Panama Jack
Aluminum Perfect Fit frame
Single-speed or 6-speed drivetrain
Numerous accessories
Panama Jack is a stylish Huffy cruiser bike built around an aluminum frame boasting the Perfect Fit geometry. It positions the saddle backward relative to the pedals, which puts you in an upright riding position and lets you easily touch the ground with your feet.
The Panama Jack cruiser is available with a single-speed drivetrain and a coaster brake or a 6-speed drivetrain and V-brakes. Get the former if you live in a flat area and the latter if you plan to ride hills.
What we like about it the most is the funky design and lots of accessories. This bike comes with front and rear fenders, a kickstand, chainguard, rear rack, bottle holder, and handlebar bag. It's everything you need to ride comfortably.
Consider also: Huffy Nel Lusso
Buy if: You want a fun and attractive-looking bicycle with excellent accessories and day-to-day practicality in mind.
Deluxe
Dual-spring saddle
Perfect Fit steel frame
Excellent accessories
The women's Deluxe cruiser is one of Huffy's cheapest bicycles on offer. This is a good-looking single-speed cruiser bicycle that's great for first-timers and recreational riders.
This Huffy women's bike has decent user ratings (4.1/5) and comes jam-packed with features and accessories. What makes it a rider-favorite are color-matching fenders, a kickstand, chainguard, dual-spring saddle, rear rack, basket, and a bottle holder.
Huffy Deluxe also has the Perfect Fit geometry and 26″ wheels. It's suitable for riders 60 inches and taller and 13 years and older.
Related: Best Commuter Bikes You Can Get
Buy if: You want an affordable single-speed Huffy women's cruiser bike for leisure riding that looks like a charm and is easy to maintain.
Hyde Park
Aluminum frame
7-speed Shimano drivetrain
27.5″ wheels
Huffy Hyde Park is a comfort bike with a versatile aluminum frame that boasts the Perfect Fit geometry. It's ideal for rides around the park, on bike paths, daily commutes to work, or weekend outings with friends and family.
The Hyde Park bike features a 7-speed Shimano drivetrain that makes climbing hills a lot easier. It also has front and rear steel V-brakes and versatile 27.5″ wheels. You can ride it on paved or gravel roads, as well as on light trails.
This bike prioritizes comfort with its dual-spring saddle, upright geometry, and raised handlebars. You can ride it come rain or shine thanks to fenders, whereas a kickstand and chainguard make it more practical for everyday city rides.
Consider also: Huffy Cranbrook
Buy if: You want a versatile and practical 7-speed bike to commute, run errands, lose weight, or have fun on weekends.
Huffy Mountain Bikes
---
Extent
Front suspension
18-speed Shimano drivetrain
Mechanical disc brakes
Huffy Extent is a women's hardtail mountain bike with disc brakes with an MSRP of just $250. That's pretty hard to believe.
It has a durable steel frame and rolls on either 26″ or 24″ wheels, so it's suitable for school kids, teenagers, and adults.
Huffy Extent has wide, knobby tires that offer excellent grip and a suspension fork that improves comfort. The fork is pretty heavy, but it gets the job done. You also get 18 speeds with Shimano components that shift reliably.
The best thing about this affordable Huffy mountain bike are mechanical disc brakes that will give you lots of control over your speed. They're hard to come by in this price range.
Buy if: You want to ride light trails, dirt roads, gravel roads, and explore local fire roads.
Tekton
Aluminum frame
21-speed Shimano drivetrain
V-brakes
The Huffy Tekton men's mountain bike boasts a premium aluminum frame that comes with 27.5″ or 26″ wheels and tires. The former is recommended for adults, whereas the latter is suitable for teenagers as well.
Tekton's main selling points include a 21-speed Shimano drivetrain, a front suspension fork, and wide knobby tires. The biggest downside is the V-brakes that offer sub-par stopping power compared to disc brakes.
Considering all the components and the $300 MSRP, this bike won't win any races. It's not suitable for challenging trails, but it's a great choice for laid-back riders who just want to explore off the beaten path.
The Tekton MTB also comes with a kickstand, so you don't need to look for a tree to lean it against or worry about scratching the paint.
Buy if: You want to ride on paved or unpaved roads and enjoy the comfort of wide tires on this Huffy mountain bike.
See more: Affordable Mountain Bikes
Marker
Front disc brake
Shimano drivetrain
Front and rear suspension
Huffy Marker is one of the most affordable full-suspension mountain bikes on the market. Apart from front and rear suspension, it also sports a durable steel frame and 26″ or 24″ wheels and tires.
Surprisingly, Marker also boasts a front mechanical disc brake, which is a big plus in this price range. The rear end features a V-brake in order to cut down on manufacturing costs.
Keep in mind that this suspension setup increases comfort and off-road performance but it adds a lot of weight. That's the biggest downside of this bike.
All in all, Huffy Marker is a good choice as someone's first full-sus MTB, but don't expect too much from its components.
Buy if: You want to see what full-suspension mountain bikes are all about without breaking the bank.
Electric
---
Everett +
350W rear hub motor
25-mile range
Dual disc brakes
Huffy Everett + is an electric comfort bike that will get you from point A to point B without breaking a sweat. It has everything you need to commute every day, run errands, or go grocery shopping, including fenders and lights.
Related: How to Choose An Electric Bike
The Everett + e-bike has a 350W rear hub motor powered by a 36V battery that guarantees up to 25 miles of range. The motor will assist you up to 20 mph and help you climb hills with more ease or achieve a better average speed than usual. Plus, you can track your ride stats and battery level on a large LCD screen.
This affordable e-bike also features a 7-speed drivetrain and dual disc brakes, so you can climb and descend with more control and ease.
Buy if: You're looking for a comfortable electric bike that will give you superpowers when riding uphill.
Oslo
Foldable frame
250W rear hub motor
7-speed drivetrain
Would you love to ride a bike but you have nowhere to store it? Also, are you looking for a solution to your first-mile and last-mile commute problem? Huffy Oslo might be the answer.
This is a lightweight folding e-bike that you can easily carry around, transport in your car trunk, take on a train, or store in a corner of your home.
It has a 250W rear hub motor that will assist you up to 20 mph and a 36V battery mounted on the rear rack. It also features tiny 20″ wheels, a 7-speed drivetrain, and front and rear V-brakes.
We don't know Huffy Oslo's folded dimensions, but it looks decently compact when folded, based on images.
Related: Best Electric Folding Bikes
Buy if: You lack storage space at home or need a first- and last-mile commuting solution.
Transic +
Dual disc brakes
350W rear hub motor
21-speed drivetrain
Do you love riding off-road trails and exploring fire roads but live in a hilly area? Huffy Transic + will make it easier to overcome tough climbs and ride for longer thanks to its electric motor and battery.
This is a capable electric Huffy mountain bike with wide and knobby 26″ tires, as well as dual mechanical disc brakes. In combination with 21 speeds and a suspension fork, it's suitable for all types of unpaved roads, including light trails.
Huffy Transic + is powered by a 350W rear hub motor and a 36V battery with a 25-mile maximum range. The bike has 3 levels of pedal assist, so you can gauge how much help you want to get.
You can track all ride stats on a small LCD display and you even get lights for nighttime riding.
Buy if: You want to ride off-road and explore light trails but need a push when the route starts going up.
Huffy Kids' Bikes
In addition to offering a wide variety of adult bikes, Huffy is also known for its huge selection of fun kids' bikes. Its Kids' lineup is a treasure trove of colorful, fun, and versatile two-wheelers for new and experienced young riders.
At the moment, there are more than 180 Huffy kids bikes in the following sizes:
Balance bikes
12″ bikes
14″ bikes
16″ bikes
18″ bikes
20″ bikes
24″ bikes
Therefore, with a selection like this, any child, be it toddler or teenager, will easily find their dream bike. There are girls' and boys' models as well, with different colorways and fun accessories.
Some of the models that kids find the most interesting are those inspired by their heroes, such as Spiderman and Disney bikes, intended for the youngest of riders. Older children can go for BMX bikes, cruisers, or do-it-all Huffy mountain bikes.
So if you want your kid to fall in love with cycling at an early age, a Disney- or Marvel-themed Huffy kids bike seems like the recipe for success.
Where to Buy Huffy Bikes?
Huffy bikes are pretty popular and easy to find, which is great news for those who want to buy one. In addition to department stores, you can also buy a Huffy on Amazon or on the company's official web page.
When it comes to department stores, some of the chains that stock Huffy bikes include:
Walmart
Target
Tesco
Sears
Kmart
The Home Depot
Disney Store
Huffy bikes typically come fully assembled and ready to ride if bought in a retail shop. However, the assembly can be sloppy because it's usually not done by certified bike mechanics.
Therefore, it's best to take your Huffy to a LBS for inspection before your first ride, unless you're knowledgeable about bike assembly and want to do it yourself.
FAQ
Final Thoughts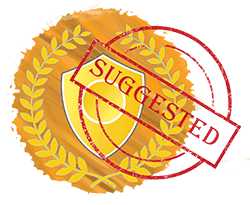 There's no doubt that Huffy bikes are a subject of a lot of debate.
Many beginners and casual riders love how cheap and good-looking these bicycles are; on the other hand, avid cyclists and 'elitists' shy away from them because of their cheap components and limited frame sizes.
In our opinion, both sides are correct.
When buying a Huffy, it's important to keep your expectations realistic. You'll get an affordable steel or aluminum bicycle that's perfect for leisure riding but not that great for fitness or regular recreational riding.
We recommend Huffy bikes to first-timers and non-cyclists who appreciate the comfort, design, and accessible price tags that these bicycles are famous for.