Let's make one thing clear before you read on…
There is a distinct difference between cheap mountain bikes and cheaply made mountain bikes. "Cheap" is often associated with "cheaply made," but for our purposes, cheap means high in value and low in price, rather than substandard in quality.
So, with that terminology clarification, let's have a look at these fabulous, cheap mountain bikes! With the variety of price points and bike types, you'll certainly be able to find what the smart shopper in you is looking for.
The Best Cheap Mountain Bikes Are…
Let's start…
Cannondale Trail 8
Best-Buy Entry-Level MTB
---
27.5″ or 29″ wheels
Solid, functional components despite the low price
Tektro Mechanical Disc brakes
Lightweight Aluminum MTB frame
14 Gears
Cannondale Trail 8 is a top contender in its price category when it comes to recreational mountain bikes. I've flagged it as a strong pick due to the remarkable specs and looks you get with a reasonable price tag.
The SmartForm C3 Alloy frame is lightweight yet solid and should last you for years to come. Trail 8 comes in a stunningly beautiful gray color, which most riders will adore as it makes the bike look more expensive than it really is.
This best affordable mountain bike is created from Cannondale's legendary frame-building know-how, and we have yet to find any negative user reviews about its reliability or long-term performance.
Components on the Trail 8 include Shimano Altus and Tourney derailleurs on a 14-speed drivetrain. These are low-level components, which, with normal use and service, will perform well for many years.
GuiderTip: When shifting gears, use the "soft-pedal" technique – back off the pedal pressure while shifting, let the drive quickly complete the shift, then push once again on the pedals as hard as you like. This technique saves unnecessary wear on the drive, and might even avert a broken chain or bent sprocket tooth.
This is one of the best cheap mountain bikes for beginner riders on the market. It's built to be a true off-road warrior at the lowest possible price.
GuiderTip: Be sure to keep on top of basic maintenance like cleaning and lubricating the chain/drive, and keeping correct air pressure in the tires. With this minimal care the bike will perform well and reliably for years of off-road riding.
Schwinn Mesa 3
Strong Second! Best Mountain Bike For Beginners
---
Schwinn Mesa 3 is a great entry level mountain bike that will roll over almost every obstacle.
See more: Overview of Schwinn Mountain Bikes
This capable hardtail costs just $580 but offers a lot in terms of durability, and performance.
There are three sizes available, plus the Mesa 3 comes with a step-through frame too.
You can take the Mesa on offroad adventures, the 27.5″ x 2.1″ tires and 80mm of suspension ensure a comfortable ride.
It also sports entry-level Shimano Toutney components. You have 21 gears at your disposal to ride up steep climbs, storm flats, or attack descents.
Radius V993, linear-pull brakes are entry-level, but they're good enough for beginner riders in terms of precision and immediate braking power.
It is, without a doubt, one of the best mountain bike deals in its category, especially in this price range.
Salsa Stormchaser Single-Speed
Best Single-Speed Gravel Bike
---
Salsa is a widely known off-road brand and our research found it to be one of the top performers in this test.
The Salsa Stormchaser's frame is constructed using premium lightweight aluminum alloy and combined with a stiff carbon fork.
Even though this is not a mountain bike, we decided to include it as it is perfect for off-road riding on gravel roads and light trails.
Salsa Stormchaser is the best affordable mountain bike that will put a smile on the face of any off-road riding beginner out there.
The main highlights on this bike include:
700C wheels
Single-speed drivetrain
Mechanical disc brakes
Drop-bars
Compatible with front and rear fenders and racks
Talking about the components, this bike has a single-speed drivetrain that includes 17T and 18T cogs, paired up with a 38T chainring. This means that the bike is incredibly easy to maintain, but you'll struggle riding uphill.
The TRP Spyre-C mechanical discs brake really well in all weather conditions, so you can actually use the Stormchaser to chase storms.
Salsa is definitely a bike brand that you should keep your eyes on, and we will do the same as well. We believe the company is eager to distribute its bikes to masses, and we're here to help because we're convinced their bikes offer fantastic value and solid performance!
Orbea Laufey H10
Best-Equipped Aluminum Trail Bike
---
Orbea Laufey H10 is a mid-range trail bike that comes with a compliant aluminum frame and a high-performing Marzocchi Bomber Z2 suspension fork. It's a solid choice for off-road fans who want to ride extreme trails and excel at both climbing and descending.
Orbea Laufey H10 is an affordable trail bike that utilizes several elements that can be seen on some much more expensive machines in this company.
Laufey H10 is built around this company's well-known lightweight aluminum alloy frame that is renowned for its lightness and durability. It's paired up with a 140mm suspension fork and a steep 65.5-degree head tube angle.
Apart from that, this Orbea model can also be proud of its components. Even though it is not fitted with high-end parts, most of these are built by Shimano. The rear derailleur is Shimano Deore, offering 12 versatile speeds that will help you ride up any hill in your area.
You're probably most interested in the tires, which are Maxxis Forekaster (R) and Rekon (R), 29″ x 2.6″. They are tubeless-ready and massive, so they're prepared for any condition.
Finally, we should let you know that this bike also comes with a set of Shimano hydraulic disc brakes which is a decent deal for the money.
All in all, Laufey H10 is a good-looking bike that will help any rider fall in love with off-road cycling and enjoy the wide outdoors. It's an excellent choice for any amateur or enthusiast.
Diamondback Overdrive
Best-Rated Cheap MTB on Amazon
---
Unfortunately, Diamondback no longer manufactures this cheap mountain bike – not an uncommon occurrence. A new and more expensive Overdrive series has taken its place.
The good news is that this particular Overdrive is still available for an incredible price on Amazon. Here it is – one of our favorite cheap mountain bikes since 2015!
27.5" wheels
Readers' favorite in our reviews
80 mm of front suspension travel
"Expensive-looking" design
The frame is made from well-known and lightweight 6061 aluminum alloy. This tough frame, combined with Overdrive's double-wall alloy rims, equals a stout build that will take lots of punishment from rough trails and long days.
Diamondback Overdrive is an affordable yet reliable way to put your foot in the mountain biking world and start reaping the benefits.
The frame's 70-degree head tube angle is just the right geometry for stability and maneuverability, while still being able to power up climbs and dart down trails.
Components are well-chosen – Shimano Acera derailleurs, Tektro mechanical disc brakes, 27.5" wheels with wide tires, and the SR Suntour XCT suspension fork with 80 mm of travel. We could go on about this bike's fine components and design, but I'll just say that this bike has no notable weak points – it's an absolute front runner in its price category.
User reviews gave this Diamondback an impressive rating of 4.6 out of 5. Currently, there are 120+ customer reviews, so we are confident that the rating confirms our assessment of the bike.
To summarize, this is one of the best mountain bikes under $1,000 in my opinion. Based on our statistics, over 100 people purchased Diamondback Overdrive after reading our reviews! Impressive as that number may be, it should be even higher because this is such a superb entry-level mountain bike!
Mongoose Malus Fat Tire Bike
Best Cheap Fat Bike
---
Fat bikes have stopped being a fad and became a lasting trend years ago. Simply, people have recognized their value and their practicality in rough situations. Though you can still see people riding fat bikes on city streets, but that's a different story.
Mongoose Malus is our top pick in the fat tire bike category because of value to price ratio that is still unmatched by any other similar fat two-wheeler.
Namely, this beast of a bicycle comes with a super-strong cruiser steel frame and fork, with 26″ aluminum wheels with mechanical disc brakes. These are fitted with 4-inch-wide tires that can conquer any terrain.
Mongoose Malus touts a 1×7 drivetrain with a Shimano rear mech, which is more than enough gearing when you're riding on snow, sand, or over sharp rocks.
Finally, we love the simplicity of the design and the colors as well. If that's something that matters to you, you can definitely check it on your list of priorities.
Don't expect miracles at such a low price. But considering the components, this is easily one of the best mountain bikes for the money.
Related: All Best Fat Tire Bikes
Co-op Cycles DRT Series
Best Affordable Mountain Bike
---
The Co-op DRT series is comprised of some of the cheapest and the best mountain bikes for the money.
It is created by Co-Op Cycles, a bike company started by REI, who definitely know what they are doing when it comes to anything related to bicycles.
26, 27.5, and 29 wheels
Mechanical and Hydraulic disc brakes
Rigid, hardtail, and full-suspension models
Men's and women's bikes
Co-op Cycles' DRT series has a large number of different bikes that are suitable for various types of riders. You can use them for leisure riding or for more serious trail riding. However, most models are intended for light and moderate trails.
All DRT bikes have disc brakes and most of them come with at least front suspension. A few models have both front and rear suspension, but they are a bit more expensive as well. On average, DRT models cost around $1,000 to $1,500.
In terms of components, you'll mainly be seeing entry-level and mid-range Shimano and SRAM parts, such as Tourney, SX Eagle, Altus, Alivio, etc.
Related: How To Start Cycling
Consider one of the models in the Co-op Cycles DRT series if you don't want to break the bank but you want a well-built bike made by a reputable USA-based company.
Best Cheap Mountain Bikes For Women –
Marin San Quentin 1
Best Beginner MTB for Women
---
Don't get me wrong, women can use men's or unisex mountain bikes without any issues.
Marin San Quentin 1 is such a bike. It can be enjoyed by both male and female entry-level riders.
Key Features:
Unisex design
Fabulous paint job
130mm of front suspension travel
27.5" wheels
Marin's Series 2 aluminum alloy frame comes in a beautiful sand color with black accents. The frame has a trail MTB geometry, so it puts stability and efficiency at the top of its priorities.
The Marin San Quentin 1 is a remarkable hardtail trail bike that packs a strong punch with its overall fantastic design and quality build even though it's quite affordable.
Components are mainly entry-level. The San Quentin has a 9-speed MicroSHIFT Advent drivetrain, which means the bike is suitable for all types of terrain.
Front suspension comes in the form of an SR Suntour XCM34 fork with 130mm of travel. This is a critical component of the bike because it will smoothen out trail chatter and bumps, and promote rider control and confidence.
Frame size availability may vary, but this bike comes in four sizes: Small, Medium, Large, and Extra Large.
To wrap up, Marin San Quentin 1 is definitely one of the best cheap mountain bikes designed for recreational riding and light trails. With its nice mix of components and thoughtful attention to design and details, the bike will certainly give you the motivation to go on longer and more adventurous rides.
Salsa Rangefinder Deore

Solid Shimano Deore drivetrain

---
Salsa Rangefinder is a cheap model from the popular off-road brand but comes with some awesome surprises in terms of components.
It's built around a lightweight and durable triple-butted aluminum frame.
It's equipped with a consistent and durable Shimano Deore 10-speed drivetrain. Even though it won't offer the smoothness of a high-end derailleur, it should keep you rolling for a long time if you take good care of them.
The Salsa Rangefinder comes equipped with some hard-to-believe specs and components for the price.
The SR Suntour XCM32 fork offers 120mm of travel, so feel free to hit the bumpy terrain, which is what this bike is built for.
Unlike many other mountain bikes in this price range, the Rangefinder Deore comes with a pair of Shimano hydraulic disc brakes. They offer a substantially better braking performance than rim brakes, and they're considered a must on any mountain bike.
The Salsa Rangefinder is rolling on 29" wheels which give you plenty of stability and speed on the trails.
So, if you know you won't be doing mountain biking seriously and you just need a two-wheeler that will allow you to spend more time in nature and riding through your favorite forests, you won't go wrong with Salsa's Rangefinder.
---
---
It pays good dividends to learn a little before buying a cheap mountain bike. So, let's move on to our cheap mountain bike buying guide.
Buyer's Guide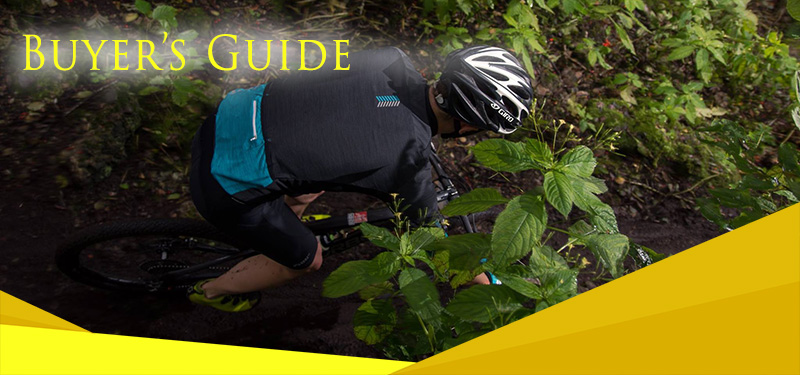 Finding awesome mountain bike deals isn't such a simple task, and there are pitfalls that should be avoided.
You don't need to spend a lot of money to find great mountain bike deals. However, it stands to reason that, although cheaply-priced bikes do well, they aren't as reliable as more premium mountain bikes. With that stated, a cheap mountain bike will, unquestionably, provide years of reliable service if proactively maintained.
Some common questions we've received from our readers…
Should I Buy a Beginner Full-Suspension Mountain Bike or a Hardtail?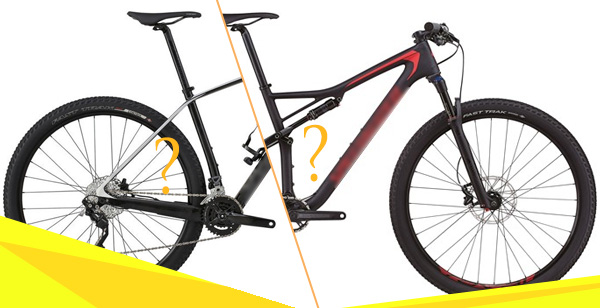 Hardtail!
Why?
In short, because you can't get a beginner full-suspension mountain bike for a similar price. While some cheap mountain bike reviews claim otherwise, we know from experience that these cheap, full-suspension bikes may be more trouble in the long run than their low price is worth. So… We strongly advise a hardtail frame for your new cheap mountain bike – this will best serve new riders and those purchasing a bike in this price category.
Each part of a bike affects its price – frame, front suspension fork, wheels, hubs, derailleurs, shifters, discs, calipers, seat, handlebar, tires, cassette, chainrings and so on.
A suitably equipped, entry-level mountain bike will include components which are carefully considered to deliver satisfactory performance and durability while maintaining a very low price.
It's not as easy as it sounds, which is why we are busy all year long with searching out the gems.
Rear suspension is a commitment, and bikes that include it are somewhat beyond our idea of an excellent cheap mountain bike. The cost of such a bike fitted with reasonable components will be considerably more than one with a hardtail frame. (Also, it will require additional maintenance.) Very many cheap, dual suspension mountain bikes are simply awful, so, we cannot really recommend that you pursue them. Stick with the hardtail for your cheap mountain bike; you'll most likely be happier in the long run. Really set on full suspension? If so, you'll want to increase your budget beyond what you'd spend on a cheap hardtail.
Learn more: Mountain Bike Suspension Explained
The cheapest full suspension mountain bike I've found is around $700 – the Diamondback Recoil. It may be considered cheap by some, but, at over $500, it's too expensive for our cheap mountain bikes list.
Related: Best full suspension MTBs
What Size Should I Choose?
Choosing a properly sized mountain bike is crucial, and may be trickier when doing it online. But hundreds of bikes are sold online every second, so it's not difficult with some investigation. Bike manufacturers' sizing info is a great place to start with bike fitting; also, you can find your proper size here.
If you are "between" two different sizes: We suggest you take the larger frame if you are over 5'7", and opt for the smaller frame if you are under 5'7".
What Components Should I Look For?
Reliable components on a bike – especially a cheap mountain bike – are a must. By reliable, I don't mean, say, top-notch Shimano XT, because that component group won't be found in the budget mountain bike price range. As you shop, look for decent entry-level components from Shimano, SRAM or other reputable manufacturers.
Entry-level components will be durable enough for years of service if you take care of them. By that, I mean both on and off the bike. "Soft pedal" during gear shifts until the shift is complete, then hammer away again. Be proactive with bike maintenance, including checking tire pressure, and checking the air pressure in the suspension fork where applicable.
Cheap mountain bikes are not intended for harsh racing or fast riding through extremely rough terrain. For bikes that can take such abuse, you might want to look at our list of best mountain bikes under $1,000.
Should I Upgrade My Inexpensive Bike?
Yes, you can easily upgrade your bike by replacing existing parts with better ones:
Wheel choice affects not only the price but also the weight and handling of your bike. Upgrading wheels and/or tires can be the most noticeable upgrade on a mountain bike. Check for wheels and tires on Amazon. Note that you can shave additional weight from your bike by moving to a "tubeless" wheel/tire combination.
It's possible to upgrade your component group. If you have Shimano Altus, for example, you can upgrade to a higher-level Shimano group such as Alivio or Deore.
Brakes are a component to consider upgrading. If you have mechanical disc brakes, for example, a new hydraulic disc brake set can easily be fitted to your bike and will deliver more powerful and controlled braking. Note that V-brakes, however, are difficult to upgrade to disc brakes.
Your saddle plays a huge role in overall bike comfort. Some stock saddles are truly bad, making an upgrade necessary. Some saddles simply do not fit certain bodies correctly. In either case, a saddle upgrade is not a nicety but is necessary. Saddles that have positive online reviews are usually good choices.
Lock – Always lock your bike! You can read about the best bike locks out there.
If you don't feel comfortable with your present stem length or rise, you might want to look for a different one. A shorter stem will bring the handlebar closer to the rider, and vice versa. More or less rise will affect the degree to which you are bent over your bike; more rise equals a more upright riding posture. You can see the selection here.
What Model Years Should I Look For?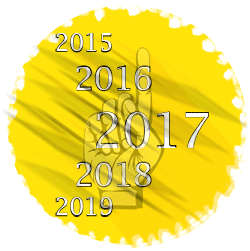 When it comes to bikes and different models, newer isn't always better.
As you can see, there are some older models on our list. You shouldn't be concerned about this because bikes have, essentially, been unchanged for many decades – and because the riders have not changed much either!
Models come and go for reasons other than whether a bike is a good deal, so keep an open mind toward discontinued models and new bikes from previous years.
Some new bikes could be up to five years old – these will usually be super inexpensive.
Look for such deals on Amazon, where bike manufacturers liquidate older models to save on warehousing costs.
How Many Gears Should My Bike Have?
Gears don't tell you much today because you can find cheap mountain bikes with 10 to 27 gears. Gear range, though, is not determined by the number of gears, but by the number of teeth in the sprockets. So, it generally doesn't make sense to choose a bike based on its number of gears.
It's a generally-known truth that the greater number of gears, the less likelihood that parts will break or need replacement. However, budget mountain bikes tend to have more gears today than ever, so, search wisely!
Should I Buy Online Or From a Local Bike Shop?
A popular question!
You can find inexpensive mountain bikes in both places. Typically, though, local bike shops have higher overhead costs – payroll, building maintenance, warehousing, etc., – which will add to the price of most bikes. Online stores, obviously, don't incur these costs which do brick-and-mortar stores.
We suggest looking for bikes online because, at this point, you can find more of the best deals there.
The best sources we've found are Amazon, Wiggle, REI, and others. These online vendors have good reputations for reliability. If you find an oddly-cheap price, use vigilance and check it out thoroughly, because it might be a scam. New e-shops which are less than reputable seem to pop up around shopping holidays like Black Friday; beware of these, and to be suspicious if a price seems "too good to be true."
We recommend keeping away from cheap mountain bikes from department stores because they are usually poorly constructed, use budget components, and are unnecessarily weighty. If you decide to buy from an off-line store, check to be sure the shop is legit.
How Much Should I Pay For My Cheap Mountain Bike?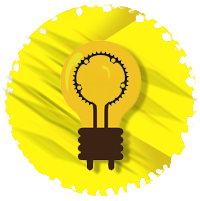 As long as you are within your budget, the price tag on a cheap mountain bike should not be your primary consideration.
Price is a small part of the story – a nice price should not absolutely drive your purchase decision. More importantly, the component set and quality of build are the most important considerations. Yes, there are budget bikes under $250, but we do not recommend these to even the lightest recreational rider.
Check a bike's mix of components – are there any comparatively weak parts? If it includes a nice balance of components but, for example, the suspension is junk, it won't be a great value in the near or long term. We've done our homework on every bike on our list, and we think you'll be quite happy with any choice among them that suits you.
The lowest price tag you should consider seriously is $300. If you find a bike that's cheaper (stock price), it is highly suspect of poor quality, and we suggest you continue shopping for other inexpensive bikes.
Related: Best Mountain Bikes (From Beginners to E-MTBs)
What Brands Should I Look For?
There are hundreds of mountain bike brands and tens of thousands of bike models. A decade ago, many of today's best performers weren't known to our readers. Today, we continue to see new performers providing top-quality budget mountain bikes.
We suggest you research inexpensive mountain bikes like Diamondback, Giant, GT, Breezer, Co-op Cycles, Raleigh, Fuji, and others – but keep in mind that not every bike model is worthy of your hard-earned money.
Bicycle Guider's Research Methods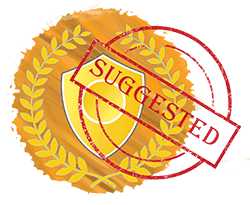 Our writers have researched and analyzed the components, builds, frame sizes, user reviews, and other aspects of each bike we list. We don't just list the best entry level mountain bikes but give you a complete bike assessment of each pick in our complete buyer's guide.
We contact manufacturers to find additional info when needed. Since we are a known review resource, companies are quick to respond with thorough information.
Only when we've gotten every bit of info that satisfies our confidence in a bike will we include it as one of the best mountain bikes for the money.
Consider pre-owned bikes on The Pro's Closet
To Wrap It Up
I hope you enjoy shopping for a cheap mountain bike for yourself! While we update this selection regularly, it's possible there may be some lingering outdated information. If you find any, please don't hesitate to contact us and let us know! We thank you in advance.
I truly hope that Bicycle Guider makes shopping for a bike an enjoyable experience for you. Also, I'm hoping we'll make your choice much easier and save you both time and money!
And now…