A fat bike is the best type of bicycle to experience what riding on mud or snow is all about. If you live in an area where the weather gets wet and cold in autumn and winter, the fat tire bike will allow you to extend your riding season and have more fun.
Fat bikes are also a fantastic choice for bikepacking, as they can go over different types of terrain, so you don't need to push your bike as much.
Check out what Iohan Gueorguiev did on his for some inspiration!
However, choosing the best fat bike can be tricky for someone who has never ridden one. If you are on the lookout for some off-road thrill of this kind, here are the 11 best fat-tire bikes of our choice for 2023.
Pick one of these best fat bikes and then choose your muddy trail!
---
RadRover 6 Plus
Winner! Best Electric Fat Bike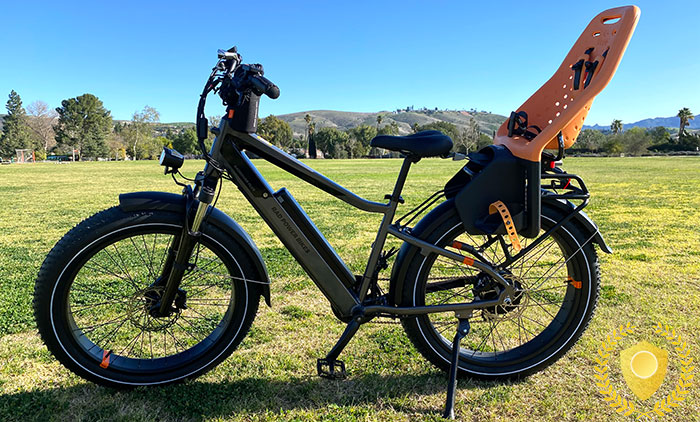 MSRP: $1,999
Rad Power Bikes' RadRover 6 Plus is one of the most affordable fat-tire bikes on our list, but don't let that fool you. This is a multifaceted two-wheeler with decent components and even a motor and battery to help you pedal when the terrain becomes tough. RadRover 5 Electric Fat Bike is equipped with massive 4″ tires, disc brakes, front suspension, and a host of accessories.
Frame material: Aluminum
Tire size: 26″ x 4″
Number of gears: 7
Brakes: Hydraulic disc brakes
Motor and battery: 750W motor and 672Wh battery
Weight: 73 lbs
To make RadRover 6 Plus, Rad Power Bikes decided to upgrade the original RadRover 5. The result is a stable and versatile e-bike that's ideal for rough off-road adventures but doesn't shy away from weekend spins around the neighborhood either.
RadRover is built around a durable 6061 aluminum frameset with a low standover clearance and a front suspension fork. The fork offers 60mm of travel, so it's not really trail-ready, but it will definitely come in handy for off-road riding.
Regardless of when or where you decide to ride this bike, it has all the components and accessories required to keep you going. The most striking feature is definitely the fat tires. RadRover rolls on Kenda Juggernaut 26″ x 4″ tires with puncture protection, which are incredibly stable and comfortable.
The star of the show is the geared rear hub 750W motor with a 672Wh battery. This bike offers pedal assistance and throttle up to 20 MPH, so you can ride faster, longer, and harder compared to a regular fat bike.
The RadRover also comes with a 7-speed drivetrain and powerful hydraulic disc brakes. These are entry-level parts, but they are a solid choice for beginners and recreational riders.
Rad Power Bikes RadRover 6 is a durable and capable electric fat bike that offers impressive performance up steep hills, through mud, snow, and sand.
RadRover is also equipped with fenders, lights, and a kickstand, so you can ride it no matter the weather or the time of the day. These features can turn it into a capable daily commuter as well.
If you want an affordable, fun, and practical fat e-bike, RadRover 6 Plus is a very good choice.
Max4Out Fat Bike
Second Best – Best Components and Color
Max4Out is a capable fat bike with a phenomenal list of features for the money. It is the right choice for riders who plan to take this bike out on dry and rowdy singletracks, in addition to mud and snow, to make the best use of the massive 26″ x 4″ tires.
Frame material: Carbon steel
Tire size: 26″ x 4.0″
Number of gears: 21
Components: Shimano
Brakes: Mechanical disc brakes
Weight capacity: Up to 440 lbs.

Some might argue that a fat bike with such massive tires is overkill, but they probably haven't tried riding Max4Out. It is one of the best fat-tire bikes you can find in this price range for a variety of reasons. Great looks is one of them.
This bike comes equipped with a 21-speed Shimano drivetrain, which means you get plenty of gears to ride different types of terrains and cover different surfaces.
Max4Out is one of the most capable bicycles around thanks to its massive 4.0″ tires, strong carbon steel frame, and modern geometry.
The massive tires meet all requirements to be found on a fat bike and roll over obstacles with ease. They will come in handy when you descend or have to get over sharp obstacles on a fully-loaded bike.
We also like the double mechanical disc brakes — there's not really much that you can say about them other than they stop on a dime. You also get a front suspension fork that will eliminate vibrations and improve your grip when riding on rough terrain.
With all of this in mind, Max4Out is a bike that you can explore your limits with both in winter and summer, on any type of terrain.
QuietKat Ranger
Best Motor
MSRP: $3,799
If you want to ride year-round, without any limits, then QuietKat Ranger is the right choice for you. It is one of the best 26″ e-bikes for snow, but it does equally well when confronted with mud, sand, roots, or rocks.
Frame material: Aluminum
Tire size: 26 x 4″
Number of gears: 7
Brakes: Mechanical disc brakes
Motor and Battery: 750W or 1000W Bafang motor and 614Wh battery
This bike is not really cheap, but it's not too expensive either considering it comes with powerful electronic parts. This makes it a good mid-range model and a decent investment into extending your mountain biking season.
QuictKat Ranger comes with a lightweight aluminum frame with internal cable routing. It rolls on 26″ wheels and really wide 4″ tires on the medium and large models and 24″ on the small models.
The bike comes with a 100mm suspension fork, which will smooth out any bumps and obstacles on the trail.
When it comes to electronic components, the competition is hard to beat nowadays. However, the QuictKat has a powerful rear hub 750W or 1000w motor depending on which you pick and a 614Wh battery. This setup will give you all the pedal assistance you need and provide you with a decent 48-mile range.
Part of the reason why QuietKat Ranger made it to our best fat bike list is that it has heavy-duty rims and tires. The aluminum double-wall rims are combined with Kenda tires that are 4″ wide.
QuietKat Ranger is a ridiculously fun 26″ fat bike that comes with mid-range components and a very tempting price.
The bike is powered by a 1×7 drivetrain with an entry-level SRAM rear mech. To stop and enjoy the scenery once you're out and about, just gently engage the mechanical disc brakes. They are coupled with large rotors, so expect a lot of stopping power.
All in all, there's not much to dislike about QuietKat Ranger, other than the 65lb weight, perhaps. It's a remarkable fat bike for snowy weather that does its job well.
Mongoose Argus
Best Fat Bike for the Entire Family
Mongoose Argus is a well-built fat bike with a sturdy steel frame and fork. It's available in an attractive copper color and advertised as a great choice for the whole family, including riders between 5 feet 4 inches and 6 feet 2 inches tall.
Frame material: Steel
Tire size: 26″ x 4″
Number of gears: 7
Components: 1×7 drivetrain
Brakes: Mechanical disc brakes
Weight: N/A
Mongoose Argus is fitted with a basic 1×7 drivetrain, which does not provide a super-wide gear range, but gives you plenty of gears for moderately hilly rides.
Mongoose makes several fat bike models, so they have plenty of experience when it comes to choosing the right parts. You can see that in the mechanical disc brakes which are an excellent solution when it comes to performance and reliability.
Mongoose Argus is a cheap fat bike that's perfect for beginner riders who are not ready to bite the bullet and spend thousands of dollars before they're certain a fat bike is what they really want.
Let's not forget the knobby 4″ tires, which are 26″ in diameter and offer all the grip and traction you need when riding on snow, mud, sand, or rocks.
Mongoose Argus also has plenty of eyelets to mount different carriers and bags on it. Therefore, it's ready for adventure whenever you are!
Mongoose Kong Kids Fat Tire Bike
Great Alternative for Kids
Here's one of the most popular kids' fat bikes with plus-size tires, 20-inch wheels, and a crazy-fun paint job that's ideal for junior riders to learn the ropes of trail riding. Mongoose Kong comes 85% assembled and fits riders 48"–60" tall.
Frame material: Steel
Tire size: 20″ x 4.25″
Number of gears: 7
Components: Shimano 7-speed
Brakes: Mechanical disc brakes
Weight: 15kg
If you want a fat tire bike that is built especially for children, then this Mongoose model is the one. Its handlebar, saddle, crank, and brake levers are built specifically for sprouting cyclists and their smaller hands, legs, and feet.
The frame and fork on Mongoose Kong are both made from durable and comfortable steel which is seen on many adult fat bikes as well. The top tube slopes quite a bit, so the standover clearance is low, which means it's easy to mount and dismount the bike.
The Mongoose Kong fat bike rolls on plus-size 20″ x 4.25″ knobby tires that will teach kids about traction and grip. They instill confidence on loose surfaces and will definitely prevent quite a few unnecessary falls. The rims are double-walled, so they are strong enough to handle some beating.
Mongoose Kong fat bike is jam-packed with features and solutions that make it the best fat tire bike for kids, including the geometry, components, and children-specific parts.
You'll also see a Shimano rear derailleur and a 1×7 drivetrain on this bike. These parts are cheap and basic, but it's the groupset most kids and most beginner riders start with — that's what it's made for.
Finally, the mechanical disc brakes are indispensable when riding down slopes or soaking the wheel in water and mud.
If you want to surprise your child with one of the best affordable fat bikes with a focus on supermassive tires, Mongoose Kong is more than a good choice.
Ecotric Electric Fat Bike
Best Electric Fat Bike
Few bikes out there can come close to the Ecotric electric fat bike when it comes to adventure riding. This Ecotric is one of the best fat bikes you can get for this amount of money. As you can see from its looks, it's ready to take you through some serious blizzards.
Frame material: Aluminum
Tire size: 26″ x 4″
Number of gears: 7
Components: Shimano Tourney
Brakes: Mechanical disc brakes
Weight: 74.63 lb
Ecotric is a cumbersome machine with an aluminum frame and massive wheels and tires. It looks like a tank and has similar capabilities.
If you have money to spare and you want a bike to ride when the weather gets as bad as possible, then your funds can safely go here. You'll get a decent amount of value from the components and the build.
Ecotric is equipped with a 500W geared rear hub motor and a removable 432 Wh battery. The motor will assist you up to 20 mph, whereas the battery will ensure a 19+ mile range if you're using the throttle all the time.
Ecotric is not the lightest fat bike out there, but its aluminum frame and huge tires might make it one of the most comfortable and most practical ones.
Ecotric comes with a 1×7 drivetrain, so you're equipped with plenty of wide-range gears to power through any mud pit. The components are Shimano Tourney, which is an entry-level option. You also get dependable mechanical disc brakes. All of these are reliable and efficient enough even for the most demanding beginner riders.
The star of the show is the 26 x 4.0 tires rolling on double-wall aluminum rims. If you deflate them a bit and add studs, you can take them over rocks and snow and let them seek adventure for you.
The only downside is the weight, which is not uncommon for fat electric bikes but should still be pointed out. Other than that, Ecotric checks all the requirements in this price range and is adventure-ready.
Interested in more similar bikes? See our list of best electric fat tire bikes.
Salsa Beargrease
Best Carbon Fiber Fat Bike
MSRP: $2,999
Fat bikes are extremely fun to ride, but the Beargrease takes that to the next level. This is a super lightweight carbon fiber fat bike with an amazing ability that will fly you up and over any hill you encounter on the trails.
The Salsa Beargrease is one of the best fat-tire bikes with huge tires that you can use to ride all year round and test your limits on different terrain.
Frame material: Carbon Fiber
Tire size: 27.5″ x 4″
Number of gears: Single-Speed
Brakes: Hydraulic disc brakes
Salsa is one of the most popular bike brands out there when it comes to building quality off-road bikes, including gravel and full suspension. With the Beargrease as an example, we can see exactly why they are so good at this.
The Beargrease is a carbon fiber bike that features rare 27.5″ fat bike wheels. Therefore, it's ready for serious riding through untrodden territories.
The Salsa Beargrease is a fat bike that is just capable of so much more than other fat bikes on the market. The lightweight set up and larger wheels make for such easy work off road.
The most important part of this bike is its massive 4″ wide tires that are 27.5″ inches in diameter. These are 45NRTH Vanhelga tires, which are an excellent high-end tires.
As it befits one of the best wide tire bikes, the Beargrease comes with Shimano hydraulic disc brakes that show no struggle when it comes to bringing this fun factory to a stop.
The paint job is quite exciting as well, so we believe there's nothing you will not love on this bike.
Engwe EP-2 Pro
Excellent for Commuters and Weekend Adventures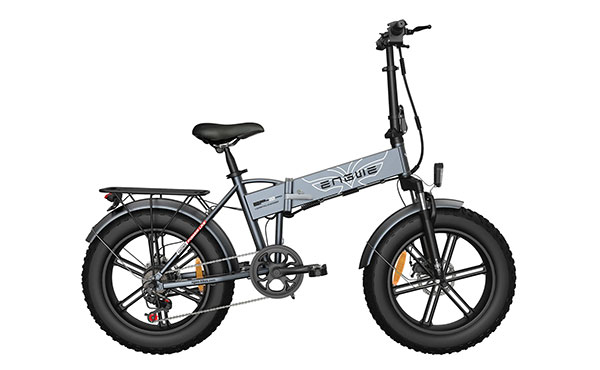 Engwe EP-2 Pro is a bargain folding fat e-bike with all the features commuters and avid riders could ask for. It will ensure that nothing stands in your way on the road to success lined with long distances, hills, and rough roads.
Frame material: Aluminum
Tire size: 20″ x 4″
Number of gears: 7
Motor and Battery: 750W Motor & 615Wh battery
Brakes: Mechanical disc brakes
Max Load: 330 lbs.
Engwe EP-2 Pro lets you explore the unknown thanks to huge tires, disc brakes, a folding frame, and powerful electric components.
The folding aluminum frame and suspension fork on this bike provide you with practicality, durability, and comfort, whereas the wide tires give you unlimited possibilities when it comes to the terrain you will ride on.
If you want the most possible value and you're not willing to spend a lot of money, you'll find this bike attractive. It has one of the widest tires of all the best folding bikes out there. EP-2 Pro's tires are 4″ wide and 20″ in diameter, so they provide plenty of grip, but also let you fold the bike small and transport it or store it more easily.
Moreover, the bike is fitted with a 1×7 drivetrain and mechanical disc brakes. These are entry-level components, but they're good enough for recreational riders.
Last but not least, you get a powerful 750W rear hub motor combined with a 615Wh removable battery. You get 50+ miles of range with three riding modes: pure pedal mode, pedal-assist, and throttle only.
Engwe did a great job with the EP-2 Pro folding fat e-bike which offers satisfying performance for a very reasonable price.
Outroad Fat Tire Bike
Most Affordable Fat Bike
If you're on an extremely tight budget, this is the best fat tire bike for you. It's the cheapest option on this list but it's still a good choice for the right type of rider. Outroad is a steel fat bike with big tires, a suspension fork, and 21 gears.
Frame material: Steel
Tire size: 26″ x 4″
Number of gears: 21
Components: Shimano Tourney
Brakes: Mechanical disc brakes
Rider height: 5'5″–6'2″
Outroad is not such a well-known company but they did a good job with this bike considering the low $400 price tag. Keep in mind that the frame is quite big—user reviews claim that it easily fits riders 6'4″ and taller, despite what the company suggests.
Most fat bikes don't have any suspension at all. However, this Outroad fat bike has a smooth front suspension fork. Of course, this is an entry-level fork so we don't recommend testing it on singletracks or rough trails. However, it will do for casual off-road riding.
Are you struggling to find a quality fat tire bike that fits your tight budget? Then the Outroad fat bike can solve all of your problems!
This is a 26″ bicycle with 4″ tires. That's super wide! If you lower the pressure, imagine how much fun you can have riding on snow, sand, and even over rocks.
When you finish climbing you'll be happy to have mechanical disc brakes at your disposal to slow down and control the descent.
Other components include a 3×7 Shimano drivetrain, which is a big plus for Outroad. Most fat bikes in this price range come with just 7 gears.
If you're a beginner or you're just looking for a fat bike capable of weekend off-road adventures, Outroad is a decent choice.
Rambo Rampage
Best Electric Full Suspension Fat Bike
MSRP: $6,999
Electric fat bikes are fun, sturdy, capable, gnarly, and with full suspension, they are even better. Rambo Rampage is a purebred electric fat bike with big wheels and full suspension, making it feel invincible out on the trails.
Frame material: Aluminum
Tire size: 27.5″ x 2.8″
Number of gears: 11-Speed
Brakes: Hydraulic disc brakes
Weight: 67lbs
The Rampage combines a lightweight 6061 aluminum frame with an 11-speed drivetrain to provide intermediate riders with a versatile bike that can handle different challenges. It's our first choice for a variety of good reasons.
The first thing you'll notice on the Rambo Rampage is definitely the tires. It rolls on 2.8″ tires that although not as large as other bikes on this list, don't shy away from any challenge. You can ride on roots, rocks, sand, snow, and mud without any problems.
The Rampage is built around an aluminum frame that's paired up with front and rear suspension that will make your riders a lot more comfortable and improve your grip and confidence on bumpy trails.
This e-bike is powered by a 1000W motor combined with a 21ah battery integrated into the downtube. The battery will give you a 60 mile range, depending on how much help you need.
The 11-speed drivetrain makes Rampage a low-maintenance choice. You have a wide choice of gears, but also simplicity. This bike is ideal for short trail adventures through remote areas.
A nice surprise at this price point is the hydraulic disc brakes which will transform your braking experience if you were using mechanical discs or rim brakes before. These are 4-piston brakes built exclusively for extreme riding.
All in all, Rampage looks good, rides well, and has a pretty tempting price tag. Get it if you want a reliable ride that will get you through any adversity.
---
Alternatives
---
If you need gnarly tires but fat bikes are too fat for you, you should check out some alternative models that we recommend. These are mostly bikes with 27.5+ tires or very wide 29″ tires that offer the capabilities of fat bikes, but are not as sluggish.
You won't be able to roll over snow, mud, sand, rocks, and roots with the same ease, but you'll save some weight and gain some speed if you choose one of these alternative models.
RadWagon 4
Best Cargo Fat Bike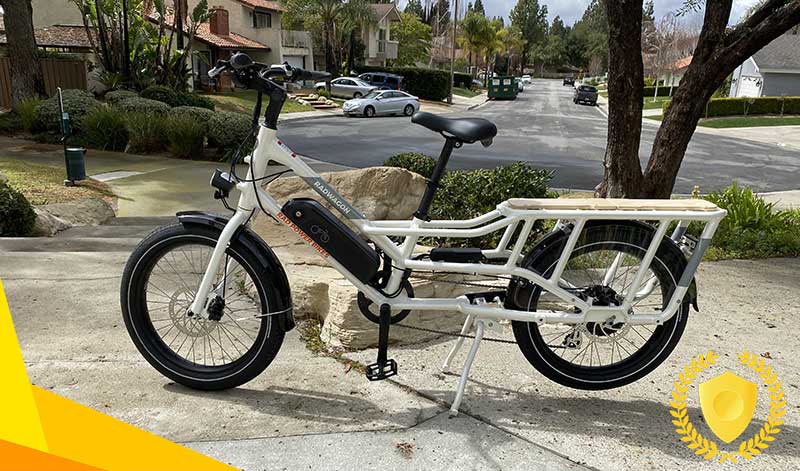 MSRP: $1,699
Rad Power Bikes RadWagon 4 is one of the best e-cargo bikes out there with fattish tires. If you are planning to carry a lot of cargo, this is the bike that you can haul all of your belongings with. Essentially, it is a quirky-looking cargo fat bike with some pretty sweet specs.
Frame material: Aluminum
Tire size: 22″ x 3″
Number of gears: 7
Components: Shimano Acera
Brakes: Mechanical disc brakes
Motor and Battery: 750W motor and 672Wh battery
Weight: 76.7 lbs.
FULL REVIEW: RadWagon 4
Rad Power Bikes' RadWagon is the perfect electric bicycle to forget about having a car in your garage. You can use this bike to do your weekly shopping and carry all of your groceries home without any problems. You can also attach two child seats on the rear rack and take your kids to school or on a leisurely ride around town.
RadWagon is built on an extra-strong 6061 aluminum frame and a rigid steel fork. The frame has an extended wheelbase and rear stays with remarkable carrying capacity. The rear rack supports up to four full-size panniers, and you can fit a few more on the fork.
If you want a fat electric bike that can carry lots of weight and not budge a bit, then RadWagon is the ultimate choice on the market.
RadWagon an excellent choice for cycling beginners as it has a strong 750W rear hub motor with pedal-assistance and throttle. It's powered by a 672Wh battery, so you can expect a 45+ mile range on one charge. It will help you carry all the cargo you want up a steep hill without breaking a sweat.
What is the best fat bike? The one that gives you the most freedom. The tires this bike comes with are custom-made 22″ x 3″, so they are not as 'fat' as on some other models on this list. Still, they guarantee comfort and performance.
The groupset Rad Power Bikes went with is Sram Acera which puts 7 gears at your disposal. It's an entry-level group, but you'll be able to pedal almost anywhere thanks to the help you'll be getting from the motor.
Get Rad Power Bikes RadWagon 4 if you're already planning your next adventure and don't forget to share some photos.
Juliana Furtado CC X01 Reserve
Best for Women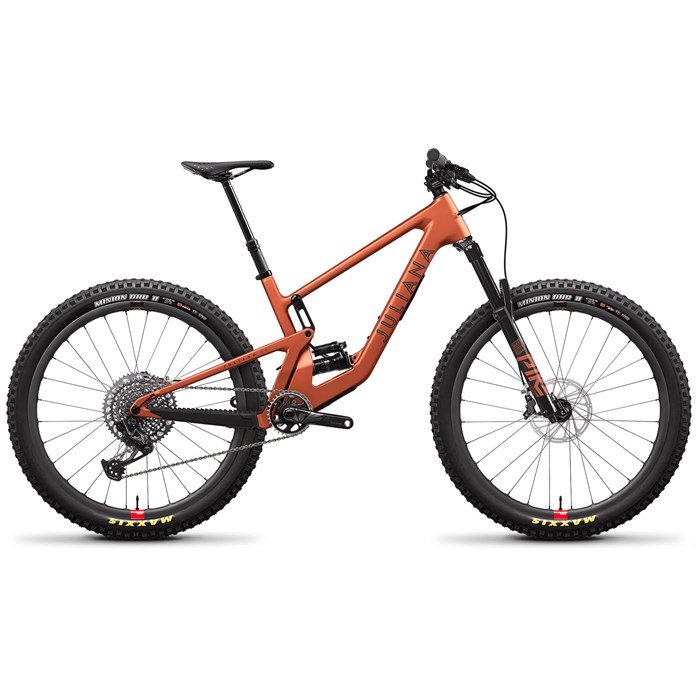 MSRP: $8,950
Furtado CC is one of Juliana's best high-end FS bikes. It sits at the very top of Juliana's MTB offering, so it's suitable for professional riders and advanced amateurs. It's ideal for riders who intend to both race and ride on trails for fun, on all types of terrain.
Frame material: Carbon
Tire size: 27.5 x 2.4˝
Number of gears: 12
Components: SRAM X01 Eagle
Brakes: Hydraulic disc brakes
Weight: N/A
To make Furtado CC, Juliana re-examined all of its Trail and All-Mountain models and borrowed all of the best elements. The result is a versatile FS bicycle that can do whatever you set your mind to.
It's made with a Carbon frame that's light, stiff, and super-efficient when it comes to power transfer. The frame features one mount for a water bottle cage located inside the front triangle.
No matter where you decide to ride this bike, it has everything it needs to keep going. The most important of all is the 27.5 x 2.4″ Maxxis Minion tires rolling on Santa Cruz Reserve 30 Carbon wheels. These are what you'd expect to see on a mountain bike in this price range.
Juliana Furtado CC is equipped with RockShox front and rear suspension that offers 140/130mm of travel and lots of advanced adjustabilities.
Then there's the SRAM X01 Eagle 1×12 drivetrain which is SRAM's top-tier 1×12 setup. You get all the gears you need while saving valuable grams.
Juliana Furtado is a strong and capable trail bike that performs remarkably on any day of the week and on any adventure you take it.
If you get carried away and pick up too much speed, SRAM G2 RSC hydraulic disc brakes will have no problem slowing you down and helping you regain control.
If you want the best fat bike from Juliana at this price, end your search with the Furtado CC X01 model!
---
Suspension or Rigid: What's Better?
---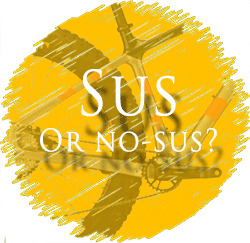 Most fat bikes come with rigid forks, without any form of suspension. Many riders think suspension on a fat bike is redundant because of massive tires that soak up any vibrations, bumps, rocks, and roots on the trails.
Most fat bikes ride on tires that are 3.8″ to 5″ wide. So if you want a more comfortable ride, you can simply deflate them a bit and feel as if you have suspension.
However, there are some fat bikes with suspension forks, such as RadRover or Outroad that we talk about in this review.
If you want to run your tires at a higher pressure to be more efficient and maneuver better, you should consider getting some front squish.
But, most of the time, a hardtail fat bike with a rigid fork is the cheapest and the best option to go for.
Wheels
Just like traditional mountain bikes, fat bikes come with different wheel sizes. You can typically get a fat bike with 26″, 27.5″, or 29″ wheels.
Most fat bikes nowadays use 26″ wheels, but the two other sizes are not uncommon either. The 26″ tires will give you better maneuverability, but larger wheels will allow you to roll over obstacles with more ease.
Rim width also varies greatly from one bike to another. Fat bike rims are usually 60mm to 100mm wide, depending on the tire width you want to run. The wider the tire you want to fit, the wider the rim needs to be.
Generally, if you plan to ride slow and bendy trails with a lot of corners, decelerations, and accelerations, you should go for 26″ wheels because they are more dynamic.
However, if you want a lower attack angle to maintain a constant speed, roll over rocks and roots more easily, ride cross country or on the snow, 29″ wheels are a much better choice.
Swapping Wheels
The beauty of fat bikes is that they are very versatile. Most models can easily accommodate several different wheel sizes, including standard 27.5″ and 29″ mountain bike wheels.
When buying a fat bike, you should look for one with a frame that supports different rim options. That way, you can sometimes ride your bike with fat tires and then turn it into a proper mountain bike when it suits you.
If you plan to do this, one thing to keep in mind is hub width. Fat bikes are made with different hub standards, so you'll likely need to buy a dedicated set of wheels or build a custom one yourself.
Tires and Pressure
Fat bikes usually use tires that are between 3.8″ and 5″ wide. There are no strict rules and definitions here, just personal preferences.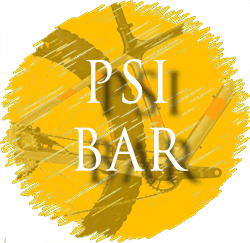 However, there are a few guidelines and common sense principles you can follow when choosing which tire width to get.
Wider tires provide a bigger contact surface and more float, so they are a better choice for soft surfaces such as sand and snow. They are also better for very rough terrain with a lot of rocks and bumps.
On the other hand, narrower tires are faster and less squirmy, so you should choose them if you plan to ride on hardpacked trails that are firmer and drier.
Whichever width you choose, make sure to set up your tires tubeless. This will help you avoid flats and allow you to run lower pressure to get more traction and more squish.
Finally, if you plan to ride in winter, get a sealant that works in subzero temperatures and studded tires for a much better grip.
Riding Terrain
Fat bikes are made to be ridden on the most challenging types of terrains. Modern mountain bikes are very capable today, but there are some situations in which they simply can't get the job done.
Wider tires, better angles, and more durable frames all come together to make a fat bike the best choice for extreme settings.
Here are some of the most common terrain choices for fat bikes and some guidelines on how to tackle them:
Mud: Very soft mud requires very soft tires. You want the widest tires possible at low pressure, to get enough float so as not to sink and continue rolling on top.
Roots and Rocks: Depending on how extreme the obstacles on the trail are, fat or plus-size tires can do the job here. Still, fat tires are better for sharp rocks because they can conform to the irregularities and roll smoothly.
Sand and Snow: For sand and snow, it's best to go with big wheels and wide tires. Riding these at low pressures will give you a large contact surface that will ensure plenty of flotation.
Ice: Ideally, riding on icy roads calls for studded tires. These will provide you with the most grip. You also want to get wide tires for more contact surface and inflate them more to avoid skidding.
Hardpacked Trails: Narrower trails are good enough for firm trails. They will improve your speed and pedaling efficiency, while still providing more than enough grip. Think 3.8″ to 4″ tires.
Bikepacking: If you plan to go bikepacking on unknown trails, it's better to do it with wider tires and be prepared for unexpected situations.
How Many Gears Do You Need?
The correct number of gears on a fat bike is a subjective matter. Some models come with single-speed drivetrains, whereas others feature 2x or even 3x setups.
If you plan to ride in very hilly areas, having more gears is always better. Fat bikes are generally heavier than normal mountain bikes, so smaller gears will ensure easier pedaling.
Drivetrains with 1x setups (one front chainring) are becoming more and more popular because they can have up to 12 cogs (gears) in the back. They also make maintenance easier because there is just one derailleur and a lot fewer cables to deal with.
In the end, the choice is yours. However, we recommend avoiding 3x drivetrains (they're heavy and often unnecessary) and choosing a 1x or a 2x setup depending on your budget, fitness level, and riding preferences.
Consider Also: Used Fat-Tire Bikes from The Pro's Closet
Bottom line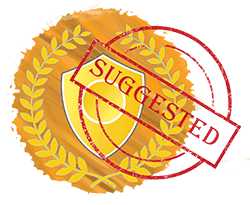 We chose these 10 best fat bikes to give you a broad spectrum to choose from. It includes different price ranges, component specs, geometries, and intended uses.
Whichever model you choose, you will end up with a reliable and dependable fat bike that will extend your riding season and give you new possibilities when it comes to choosing the route.
I hope you're already planning your next fat tire adventure and you'll share it with us!
There are no comments yet, add one below.