The morning commute to work is the most dreaded part of the workday for many people. Losing valuable time every day by being stuck in traffic for hours is on nobody's bucket list. That's why commuting by bicycle is becoming more and more popular in cities around the world.
Folding bicycles are the choice of many people who have said "Enough!" to traffic jams. They're small, lightweight, versatile, and extremely practical, especially if your commute also includes a train ride.
Depending on which mechanism you use, the best folding bikes out there can be folded in a matter of seconds and taken on trains in peak hours without any questions asked.
Different Fold Types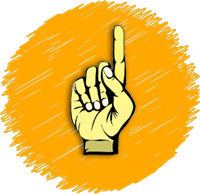 Not all folding bikes are made the same. They feature different folding mechanisms, which riders will find more or less practical and suitable for their needs. Here are the three most common types.
Half/Mid Folding — This type features a hinge that allows the rider to fold the bike mid-way, horizontally. The hinge is usually operated with a quick-release mechanism which makes it possible to fold the bike very quickly. The other components on the bike often feature quick-release hinges as well so the bike ends up being very compact when folded.
Vertical Folding — This folding type also features a hinge midway on the bicycle, but the frame is folded vertically. The handlebar and seat post also have quick-release hinges. This is the most compact type.
Triangle Hinge — Triangle hinge bicycles are slightly less common than the first two types. These allow the rear triangle and the rear wheel to be folded forward, under the main tube. Often the handlebar can be folded as well.
In addition to folding mechanisms, foldable bikes can be classified into two additional groups:
Compact Folding Bikes — Compact folding bikes, as their name implies, are usually much smaller than regular bicycles. They feature 16″ or 20″ wheels and become very small when folded, which makes them popular among commuters and travelers.
Full-Size Folding Bikes — This type usually has 700c or 26″ wheels, so they are the same size as ordinary bikes. However, they can still be folded quite compactly using quick release hinges and clamps.
Now that we've learned the basics, it's time to choose one model that will fit your needs and make your life easier.
Here are the 10 best foldable bikes of our choice in 2021!
Tern Link C8
Best folding bike with gears
MSRP: $750
Tern Link C8 is a good-looking urban folding bike with numerous attractive features. It has multiple speeds, front and rear brakes, a very fast and easy-to-use folding mechanism, and a pretty attractive price. It's perfect for everyday commuters or those with limited storage space.
Frame material: Aluminum/Steel
Wheel size: 20″
Folding type: Mid-fold
Weight: 30 lbs
Folded dimensions: H-15.6″ x L-31.5″ x W-28.7″
No matter if you are a commuter, a leisure rider, or just someone who loves cycling, you'll definitely find value in Tern Link C8. It's reasonably lightweight considering it has an aluminum frame and a steel fork. It's one of the best 20-inch folding bikes in this price range.
Plenty of Extras Included in the Price
Folding bikes are usually used for commuting and urban cycling. Therefore, it's extremely important to their riders to stay clean and dry, especially when it's raining. For $750, you'll get a multi-speed, 20-inch folding bicycle with mudguards and a rear rack included. Fit it with some bike bags and carry all of your necessities.
Tern Link C8 offers exceptional value for urban cyclists who intend to commute on a daily basis and cover miles over a variety of terrains.
To fold the Tern Link C8, all you need to do is unlock the quick-release on the main tube, fold the bike mid-way, fold the handlebar, and push the saddle downwards. You'll end up with a folded bicycle that measures 15.6″ x 31.5″ x 28.7″. That's quite compact.
Link C8 has 8 speeds and a Shimano rear derailleur which makes it suitable for hilly terrain. You can feel free do go downhill on it as well since it comes with both front and rear alloy V-brakes.
The 50 mm wide tires and a Velo Comfort saddle will make this bike extremely comfy even on long commutes.
So we can conclude that Tern Link C8 is one of the best budget folding bikes for urban commuters who want the most value.
Euromini Zizzo Via
Best for Plus Size Riders
MSRP: $308
EuroMini Zizzo Via is a fun little folding bike made completely out of aluminum. It weighs just 27 lbs and has a maximum weight capacity of 240 lbs, which makes it an excellent choice for heavier riders. Apart from great components, it offers some exciting extras as well that you won't find on other choices in this price range.
Frame material: Aluminum
Wheel size: 20″
Folding type: Mid-fold
Weight: 27 lbs
Folded dimensions: H-27″ x L-31″ x W-12.5″
EuroMini Zizzo Via is a good-looking foldable bike with an attractive light blue paint job that folds to a compact size of H-27″ x L-31″ x W-12.5″. The frame features magnet catchers that will hold the bike together once folded. Therefore, you can safely carry it around without worrying that it will fall apart.
EuroMini Zizzo is one of the cheapest folding bikes on this list, but it still provides a phenomenal all-around performance for commuters.
The frame is made from aluminum and can be adjusted to fit riders of all heights — from less than 5 ft. to more than 6 ft. 4 in. Therefore, the whole family can ride it.
Best Folding Bike with a Kickstand and Foldable Pedals
If you use your folding bike to run errands, you'll chip the paint if you lean it against stuff all the time. That's why EuroMini Zizzo Via comes with a kickstand, so you can stop anywhere. It also features front and rear fenders to protect you from water, mud, and dirt. When you fold it, you can fold the pedals as well and make it as small as possible.
This bike has a 1×7 drivetrain with a Shimano Tourney rear derailleur and a Shimano Revo grip style shifter. These are entry-level Shimano components, but they are lightyears ahead of no-brand components.
Another advantage of the EuroMini Zizzo Via is front and rear V-brakes that are easy to adjust, maintain, and use. For added safety, there are also front and rear light reflectors that will improve your visibility at night.
This bike is the right choice for urban commuters with a focus on practicality!
Montague Navigator Pavement
Best 700C Folding Bike
MSRP: $959
If you want to purchase a folding bicycle but you are not keen on small wheels and miniature frames, there is still a way to do it. You can get Montague Navigator Pavement — the best full-size folding bicycle.
Frame material: Aluminum
Wheel size: 700c
Folding type: Mid-fold
Weight: 29 lbs
Folded dimensions: H-36″ x L-28″ x W-12″
Full-size folding bikes are not as popular as compact ones, but you can still find many good models out there. Montague Navigator Pavement has a full-size aluminum frame coupled with 700c wheels. Therefore, you do not sacrifice speed or comfort, but still get a frame that can be folded to tiny dimensions.
Full-Size Folding Bike: The Best from Both Worlds
Navigator is available with a 21″ frame size that accommodates riders between 5'11" and 6'4″ in height. Therefore, it is a bike intended for taller riders who struggle to fit on regular folding bicycles.
Cyclists who avoid folding bikes because of their compact size should opt for the Montague Navigator to get the best of both worlds.
This model comes with a 3×9 drivetrain with as many as 27 gears. To be honest, that's more than you'll ever need. It's fitted with Shimano Sora derailleurs which are an excellent entry-level choice.
Navigator is also perfect for quick urban rides thanks to its mechanical disc brakes which are a big upgrade from standard V-brakes. They brake much harder and are more precise.
But this bike is practical as well. It sports front and rear fenders and a RackStand rear rack that can carry your personal bags or some bike panniers.
If you want a big-boys' folding bicycle for commuting or touring, with maximal functionality and decent extras, Montague Navigator Pavement is a foolproof choice.
Best for Small Spaces
MSRP: $1,660
Brompton M6R is a super-compact folding bicycle that packs crazy small. It has an all-steel frame that guarantees comfort and a geometry that provides an upright position. Thus, you get the benefits of a full-sized bicycle on a bike with 16″ wheels.
Frame material: Chromoly steel
Wheel size: 16″
Folding type: Rear + Mid-fold
Weight: 27 lbs
Folded dimensions: H-23″ x L-22.2″ x W-10.6″
Brompton M6R is slightly more expensive than all the other models so far, but it is worth the price, in our opinion. It justifies the price-tag with some clever folding solutions which allow you to fold both the front and the rear end of the bicycle and end up with a tiny bundle.
Best Foldable Bike with 16″ Wheels
If you don't like the idea of carrying a folded bike around, then you don't have to do it with this Brompton. It features a rear rack with two sets of tiny wheels that allow you to pull the bike like a suitcase when folded. When unfolded, you can use the rear rack to carry your most important belongings.
Brompton M6R is one of the best folding bikes you can get if you want to save as much storage space but not sacrifice comfort and performance.
You'll have 6 gears at your disposal, which is not much, but it is enough for flattish city rides if you use the bike to commute to work or run errands around your neighborhood.
Brompton M6R runs on Schwalbe Marathon tires, which are this company's best-selling model when it comes to durability. They are 16″ x 1.35″ in size, which is great for both speed and comfort.
With all of this in mind, Brompton is the perfect choice for riders who want the smallest bike possible but don't want to sacrifice the experience of riding a full-sized bike.
Tern Vektron S10
Best Electric Folding Bike
MSRP: $3,699
Tern Vektron S10 is the best electric folding bike money can buy. You can now commute farther than ever before and tackle hills you thought were impossible to cycle over.
Tern Vektron S10 has a battery range of 31-62 miles, which is probably enough for a few days of cycling for most people between two charges.
Frame material: Aluminum
Wheel size: 20″
Folding type: Mid-fold
Weight: 48 lbs. 9.6 oz.
Folded dimensions: H-16.1″ x L-33.9″ x W-26.8″
Tern Vektron S10 sits on a Hydroformed 7005 aluminum frame which is much stronger and much more durable than the standard 6061 aluminum alloy. It can be resized in a matter of seconds to fit riders between 4 ft. 10 in. and 6 ft. 5 in. tall. Therefore, the entire family can share this bike and be comfortable with it.
Long Battery Life and Powerful Motor
Tern Vektron S10 is the ultimate urban commuter. You can quickly fold it and carry it on the train, and you don't have to sweat and pant thanks to the electric components.
It comes with a 250W motor that will assist you until you reach a speed of 20 mph. After that, you're on your own. The battery has a capacity of 400 Wh and requires 6 hours to fully charge. That's excellent as you can fully charge the bike overnight.
The other components are quite good as well. Vektron S10 has a 1×10 drivetrain with a Shimano Deore rear derailleur. It's a high-quality mid-range choice.
Moreover, this is one of the best foldable bikes because of the hydraulic disc brakes. You'll feel super-confident when riding in hectic traffic with these.
Those who are willing to pay a bit more to get both the benefits of folding and electric bikes will find the Tern Vektron S10 to be an excellent choice.
Read More: Best Electric Folding Bikes
Brompton S6L X
Most Durable Titanium Frame
MSRP: $2,459
Brompton S6L X is the best lightweight folding bike that we could find. It is also the best foldable bike with a titanium frame. Brompton bikes are premium products as they are handmade in London, which guarantees high-quality components and build and justifies the higher price.
Frame material: Titanium/hand-brazed chromoly steel
Wheel size: 16″
Folding type: Rear + Mid-Fold
Weight: 24 lbs.
Folded dimensions: H-23″ x L-22.2″ x W-10.6″
Brompton S6L X is made from equal parts titanium and chromoly steel. The fork and rear triangle are from titanium, whereas the middle part of the frame is from steel. Therefore, you get a great balance of weight reduction, comfort, and durability. 
Compact, Fast, and Handmade in London
Brompton S6L X rolls on 16″ wheels which are wrapped in Schwalbe Kojak tires that are 1.35″ wide. The wheel is as small as you can find on folding bikes and this tire width is pretty comfortable and grippy.
This model also features 6 gears with Brompton's in-house drivetrain and derailleur. The derailleur shifts pretty smoothly and precisely, so you can easily adjust your speed and pedaling cadence.
Riders willing to spend more money on a dependable, lightweight, and practical folding bicycle cannot go wrong with the Brompton S6L X.
When it comes to stopping, you'll be using a pair of Brompton rim brakes which offer more than enough stopping power for casual riders and commuters. They're also easy to adjust.
If you find yourself struggling with folding and unfolding this bicycle, which can seem complicated the first time you do it, check out REI's video on how to do it.
All in all, if you want a classy titanium folding bicycle to last you a lifetime, Brompton S6L X is a very good choice.
Rad Power RadMini 4
Best Foldable Electric Fat Tire Bike
MSRP: $1,499
Rad Power RadMini 4 has it all! It is foldable, it is electric, and it has super-wide tires that can go anywhere. Therefore, it is the one bike on this list that gives you the most possibilities and the most freedom when you go out for a ride.
Frame material: Aluminum
Wheel size: 20″
Folding type: Mid-fold
Weight: 67 lbs
Folded dimensions: 41″ x 22″ x 28″
RadMini 4 is one of the models from Rad Power's RadMini line of bikes. This is an electric aluminum model with a suspended fork and quite capable 20″ wheels. It can be folded very quickly by using the mid-fold quick release clamp and folding the handlebar.
The Best Folding Mountain Bike
Who says that folding bikes are toys that are only good for perfectly smooth city streets? This is a rad bike with a spring fork with 60 mm of travel that can tackle off-road terrain.
Rad Power RadMini 4 is proof that folding bicycles can be capable of much more than simple and short everyday commutes.
It has a powerful 750W geared hub motor and a 672 Wh battery. It charges in 5-6h and provides a range of 25-45+ miles. The motor is operated with a Twist Grip Throttle, so you have all of the power on demand.
Related: All Best Mountain Bikes
RadMini 4 rolls on Kenda K-Rad tires that are 3.3″ wide, which is the widest we've seen so far. If that's not enough for you, the frame has clearance for 4″ wide tires!
The gearing is solved with a Shimano Altus drivetrain that shifts quite smoothly through all 7 gears. It's a low-level groupset, but it offers decent performance for beginner riders.
Other noteworthy specs include mechanical disc brakes, a kickstand, and front and rear fenders.
The RadMini 4 is a complete package for anyone looking for the best folding bicycle.
Get Directly From RadPowerBikes.com
Strida Folding Bike
The Craziest Design We've Seen
MSRP: $631.50
The Strida Lt Folding Bike is the most authentic model we could find out there. It's by far the best folding bike in 2021 if you're looking for a crazy design that will attract attention wherever you go. But that's not the only thing this bike offers, as you can see if you continue reading below.
Frame material: Aluminum
Wheel size: 16″
Folding type: Unique triangle fold
Weight: 24 lbs.
Folded dimensions: H-45″ x L-20″ x W-9″
Strida Lt folding bicycle is made from a unique aluminum frame shaped like a triangle that is extremely easy to fold and unfold. To fold it, you need to release the down tube, bring it up to the top tube, and then align the front wheel with the rear one. Voila, you're ready to go on the train!
Crazy Design and Carbon Belt
Strida Lt is made with a 7000 series aluminum frame and fork which are durable and lightweight. It features 16″ wheels with reflective Kenda Tires that are slick and fast, but grippy enough. The rims are attractive and star-shaped which makes the design even better. This bike also has mechanical disc brakes, so don't be hesitant to go fast.
Strida Lt has a lightweight frame that is fitted with a rear rack that can hold a small pannier or a bag — enough for some documents or refreshments.
The highlight on Strida Lt is definitely the single-speed drivetrain with a carbon belt. It has a lifecycle of 50,000 miles and requires no maintenance. For most riders out there, it will last a lifetime!
If style matters to you and you want a bike with the craziest design out there, we don't see a better choice than Strida Lt. It packs great components and performance in the $631.50 price tag as well.
Stigo
Bonus! Best Foldable Electric Scooter
MSRP: $1,198.99 (was $1,800)
We've shown you 9 of the best folding bikes money can buy out there. It's time for a bonus! A folding electric scooter, ideal for daily urban commutes to work, school, or to the shops. Even though it's small, it has a maximum load capacity of 220 lbs!
Frame material: Aluminum
Wheel size: 12.5″
Folding type: Unique wheeled suitcase-type fold
Weight: 31 lbs
Folded dimensions: 18.9 x 15 x 46.5
The Stigo electric scooter was invented in Estonia to tackle the problem of rush hour traffic that many European cities have.
It has no pedals and cannot be operated by the power of your legs. All you need to do is engage the throttle and develop a speed of up to 16 mph.
The Best Folding Electric Scooter
Stigo has a lightweight aluminum frame that folds into a wheeled suitcase-style package that is easy to store in the corner of your room or under the bed. It is also easy to pull it or carry it around when you're not riding it.
Stigo has a 250W motor and a 5.8 AH battery that provides you with a range of 12-25 miles. It is fully charged in just 3 hours and you can charge it in a standard power outlet at home or even in Starbucks if need be.
For added security, Stigo features a LED Headlight, LED Tail and Brake, and LED License Plate light. Therefore, you'll easily be seen at night. 
It's hard to believe, but this tiny package also contains a rear mechanical disc brake and a front V-brake that stops the 12.5″ wheel.
If you don't feel like pedaling at all and just want to get from point A to point B while escaping heavy traffic, Stigo will surely meet those needs.
Currently Sold Out
B'Twin Tilt 500
Cheap Commuter
MSRP: $349
B'Twin Tilt 500 is one of the best geared folding bicycles decathlon has to offer. It's among the cheapest ones as well, with a price tag of just $350. It folds super-quickly and super-small.
Frame material: Aluminum
Wheel size: 20″
Folding type: Mid-fold
Weight: 28.7 lbs
Folded dimensions: L/H/W: 30.7″ x 26″ x 15″
B'Twin is a popular bike brand that is exclusively sold by Decathlon. They've made a name for themselves by making quality affordable bikes for casual riders. Tilt 500 is that type of bicycle as well.
Lightweight & Compact: Best Inexpensive Folding Bike
B'Twin Tilt 500 packs a very powerful punch considering how affordable it is. It comes with a lightweight aluminum frame and fork available in elegant green or blue colors. The weight of the bike is 28.7 lbs, so it's not the lightest, but you can still easily carry it in one hand and your suitcase in the other.
Tilt 500 is rolling on 20″ wheels, which is the most popular size for compact folding bikes and has semi-slick tires that are perfect for city streets.
The bike folds quickly thanks to quick release hinges on the main tube and the handlebar. Once folded, its dimensions are small, so you can easily fit it anywhere you want.
In addition to that, Tilt 500 also requires almost no complicated maintenance. It uses a 7-speed drivetrain and front and rear v-brakes to stop.
If you want a folding bike that's as simple, lightweight, and as cheap as they get, B'Twin Tilt 500 is the right choice for you. You'll halve your commute time without halving your budget.