The Rad Power Bikes RadExpand is one of the best electric folding bikes, competing with all-terrain tires, 20" wheels, and a 705W rear hub motor to keep you powered on all types of terrain.
In this Rad Power Bikes RadExpand review, we're going to tell you all about the Rad Power Bikes RadExpand.
With a mid-fold mechanism, you can pack up the entire frame in a matter of seconds, making it the perfect companion for a multi-surface commute or quick trip to the grocery store.
From the aluminum frame to the 7-speed MicroShift and mechanical disc brakes, here is why the Rad Power Bikes RadExpand is one of the best electronic folding bikes.
Main Specs
The latest version of Rad Power Bikes' "best folding electric bike" is the RadExpand 5, a fifth-generation folding e-bike that is lighter, more comfortable, and more adjustable than its competitors.
RadExpand 5 has a step-through frame that is easy to mount, and a frame that folds using a mid-fold mechanism. This makes that frame as compact as possible for easy travel and storage.
RadExpand comes with adjustable handlebars that allow you to create a custom fit, with added tire width for increased comfort. In fact, the RadExpand 5 has 20"x4" all-terrain tires that are capable on both dirt and pavement.
This bike will not only survive all sorts of weather and terrain. It is fully equipped for your next all-road adventure.
Because of its folding frame, the RadExpand is perfect for commutes, made quicker and easier by its 750W motor.
You can take the RadExpand to the office or the store, rain or shine, and carry your luggage home on its included rear cargo rack.
With a range of 25-45 miles, the RadExpand is built to handle a healthy distance for a lightweight, folding e-bike. There are even front and rear lights included with the RadExpand.
Lightweight Aluminum Frame
RadExpand 5 comes with a 6061 aluminum frame that is lighter than it seems. In fact, the RadExpand 5 is a lightweight folding e-bike, despite having beefy all-terrain tires, fenders, and a cargo rack.
Compared to Rad Power Bikes' RadMini folding e-bikes, the RadExpand is significantly lighter and more comfortable.
As a folding e-bike, you wouldn't expect a huge range of riders to perfectly fit his frame – but with its adjustable handlebars, the RadExpand does better than most.
Riders from 4'10" to 5'10" (with approximate leg lengths between 24.5" and 33.25") will fit on the RadExpand. However, if you are outside of that range – particularly if you are 5'11" or taller – you can still ride the RadExpand. You just won't be able to fully extend your knee at the bottom of the pedal stroke.
If you are a Tour de France cyclist, then this would be a problem. But for casual commutes and quick e-bike rides, you're probably not going to be pedaling very hard or very long. The sizing shouldn't that big of an issue.
The RadExpand has a wheelbase of just 45", and a handlebar height of 45-48" which is completely adjustable.
Weighing in at 62.5 pounds including the 7.7lb battery. In most cases, such as wheeling the RadExpand into an office or onto the train, the frame's weight isn't too much of a nuisance.
Components
For a bike with a small footprint and affordable price point, the RadExpand is loaded with high-quality components and a list of impressive features. The derailleur is a 7-speed MicroShift setup controlled with an under bar thumb shifter. The motor is controlled by a half twist-grip throttle, on the comfortable handlebars that include ergonomically designed rubber grips.
Powerful Radius mechanical disc brakes provide plenty of stopping power in all weather conditions, with 180mm rotors for both the front and rear.
The crankset is a front 48T with a dual-sided chainring guard, making it nearly impossible to drop the KMC chain. 7-speed gearing provides plenty of range for all sorts of terrain, especially with the help of the RadExpand's motor. Specifically, the freewheel has quite a large gearing range for a folding e-bike, with a 14-32T rear cassette.
RadExpand rolls on thick 4" tires. Although the RadExpand comes with a steel rigid fork without front suspension, the burly tires and wide tires create a comfortable ride that is also lighter than a bike with a front suspension system. RadExpand even comes with motor inhibitors that are designed to reduce vibration in the frame.
As will all Rad Power Bikes, the RadExpand comes fully equipped with front and rear lights, fenders, and a kickstand.
Motor and Battery
RadExpand 5 comes with a 750W rear hub motor and a 48V, 14 Ah (672 Wh) battery. This is a solid system that is nowhere near the most powerful e-bikes, but there is really no need.
For a short-range, commuter-friendly e-bike that is foldable and lightweight, the RadExpand's 750W motor is more than enough.
With a full range of 25-45 miles, you will have plenty of energy to spare, even on the longest commutes.
The RadExpand's system operates using a low-profile cadence sensing pedal-assist. The rider controls the motor using a half grip twist throttle. You can see all the details on the custom LED display with charge indicators, pedal assist level, and error display.
There is even a headlight/taillight indicator and more, all housed on the easy-to-read display. The integrated taillight even comes with brake light indicator functionality, just another reason that the RadExpand 5 is the best folding e-bike for commutes.
RadExpand 5 is a Class 2 e-bike with a top speed of 20mph and comes with the Rad Power Bikes controller, 48V, and 750W. This bike is charged using a 2 Amp Rad Power Bikes smart charger that operates on 100V-240V power outlets, which you should be able to find almost anywhere.
Consider Other Rad Power Bikes
Final Verdict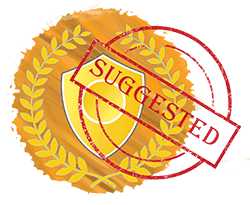 Rad Power Bikes RadExpand is arguably the best folding e-bike – Rad Power Bikes said it themselves. With this bike, they set out to create the ultimate commuter that was simultaneously safe, comfortable, powerful, and portable.
Between the 750W motor, adjustable handlebars, 4" thick tires, lights, fenders, and mid-fold mechanism, it's safe to say that the RadExpand checks all of the boxes.
If you are looking to replace your car for your commute, the RadExpand is the bike for you. You can even take this bike to the train station or the subway, fold it up in seconds, and be on your way to work.
There's no need to worry if the roads are wet, or if you have to navigate through a dirt trail or construction zone. The RadExpand is built to handle all sorts of terrain, with a powerful motor to back it up, and all the features to make your commute as fun and comfortable as possible.
There are no comments yet, add one below.