RadMini 4 is everything an e-bike commuter could ask for—a compact, foldable, fat-tire electric bicycle that performs well in urban and off-road settings.
Rad Power Bikes has made a name for itself with stocky fat-tire e-bikes that overdeliver on comfort and accessories.
While RadMini shares some of that all-or-nothing philosophy, it comes in a downscaled package that's a lot easier to manage on a day-to-day basis.
RadMini doesn't have top-shelf components, which is fine considering it costs only $1,299. The list of specs is impressive nonetheless, consisting of features such as 3″ tires, suspension fork, 750W motor, 672Wh battery, lights, and more.
Find out why this might be the perfect commuter to replace your car and allow you to do more things in more places than ever before.
RadMini Quick Specs
As said before, Rad Power Bikes is known for reliable and comfortable electric bikes. This one is no different, let's take a closer look.
Motor: 750W geared rear hub motor
Battery: 48V 14Ah (672 Wh)
Range: 25-45 mi (45-72 km)
Top speed: 20 mph (32 km/h)
Payload: 275 lb (125 kg)
Frame: 6061 aluminum (step-over or step-through)
Suspension: 80 mm front suspension fork
Drivetrain: Shimano Altus 7-speed
Brakes: Mechanical disc brakes
Extra Features: Fenders, battery-powered lights, kickstand, PAS and throttle, puncture-resistant tires, throttle
MSRP: $1,299
Compact Foldable E-Bike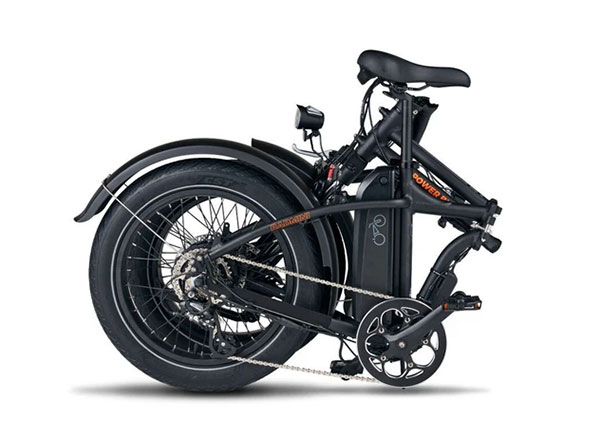 One of RadMini's most unique features is the compact, foldable frame. It's available in step-over and step-through variations, both of which fold down small so you can easily store or move the bike around.
This is not the smallest folding bike out there, but that's to be expected considering the 20″ x 3″ fat tires and a beefy battery. Even so, the 41″ x 22″ x 28″ folded dimensions are pretty respectable.
Thanks to the folding, telescoping handlebar stem, and the mid-frame hinge mechanism, you can transform RadMini into a small bundle in a matter of seconds.
If you struggle with free space in your apartment or garage, or you need an e-bike that's easy to carry in your car trunk or RV, RadMini is exactly what you're looking for.
Consider also: RadExpand — the improved version of the RadMini
Electric Motor and Battery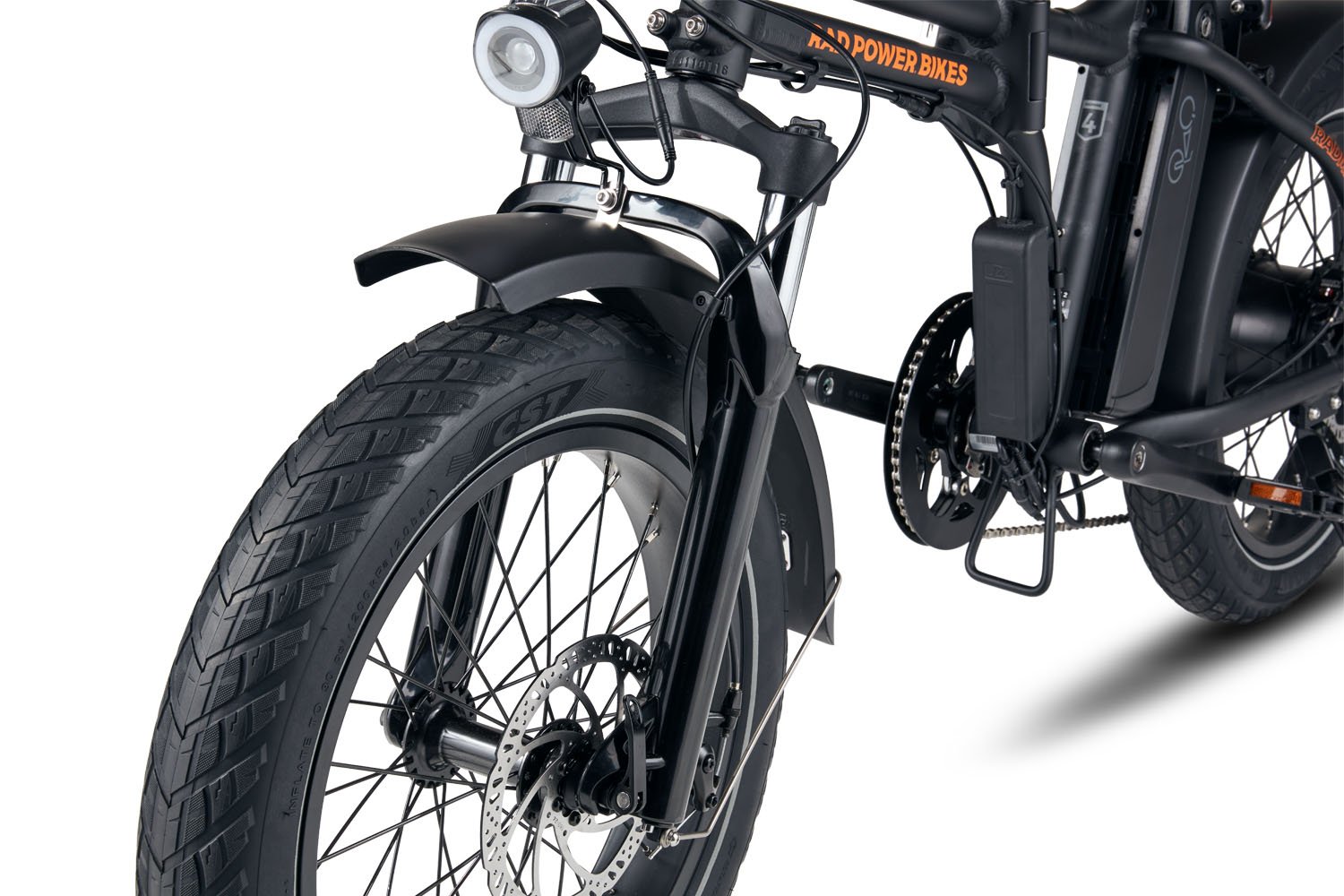 When it comes to electronics, RadMini packs a strong punch, even though its size and retail price might fool you into thinking otherwise.
This tiny e-bike is powered by a 750W brushless geared rear hub motor that operates via five pedal-assist levels and a half-twist throttle. It boasts 80 Nm of power and the top speed is capped at 20 mph. Therefore, you'll get great climbing performance even if you exploit the entire 275 lbs. payload capacity.
The 672Wh (48V, 14Ah) battery sits behind the seat tube and provides up to 45+ miles of range. If you want to come close to that, make sure to stick to pedal assistance and use the throttle only when necessary. If you rely on the throttle too much, expect to get around 25–30 miles per charge, which is still very decent.
RadMini also has a large backlit LCD screen that shows the charge indicator, speedometer, odometer, trip distance, pedal assist level, wattmeter, and more.
Perhaps most importantly for a lot of folks, it also features a USB charging port, so you can keep all your devices charged to the brim on long rides.
Dependable Components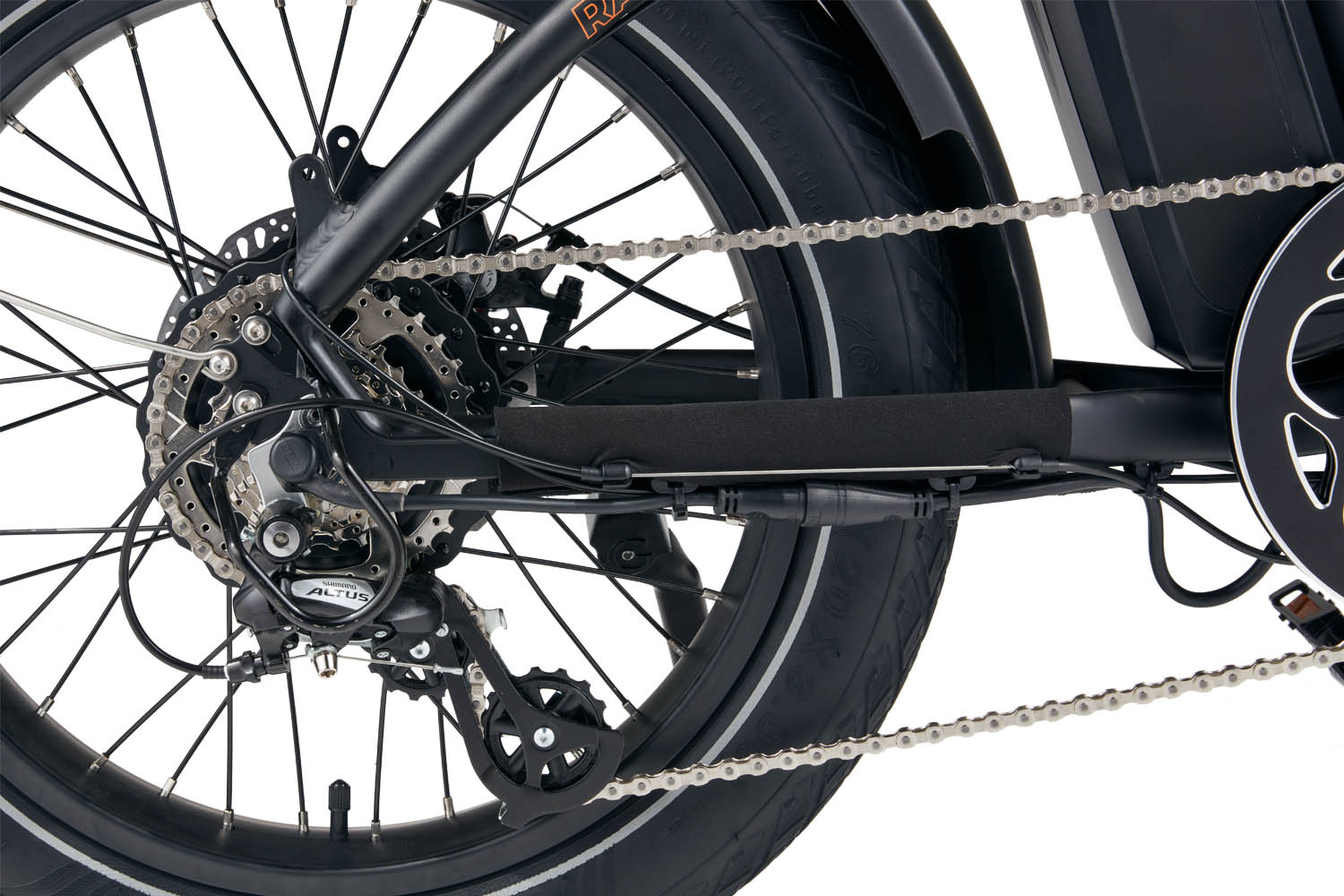 There's nothing fancy about RadMini's components considering this is a $1,299 electric bike. However, the drivetrain, brakes, and suspension are all quality entry-level parts that easily get the job done even for high-demand commuters.
The Shimano Altus rear derailleur puts 7 gears at your disposal and the Tektro Aries mechanical disc brakes lend more than enough braking power for any situation.
The 80mm suspension fork is another nice surprise as it makes urban and off-road rides a lot more comfortable and enjoyable.
This fork features preload adjustment and lockout, so you can easily adjust how sensitive you want the suspension to be or you can lock it completely if you're riding on perfectly smooth roads.
Practical Accessories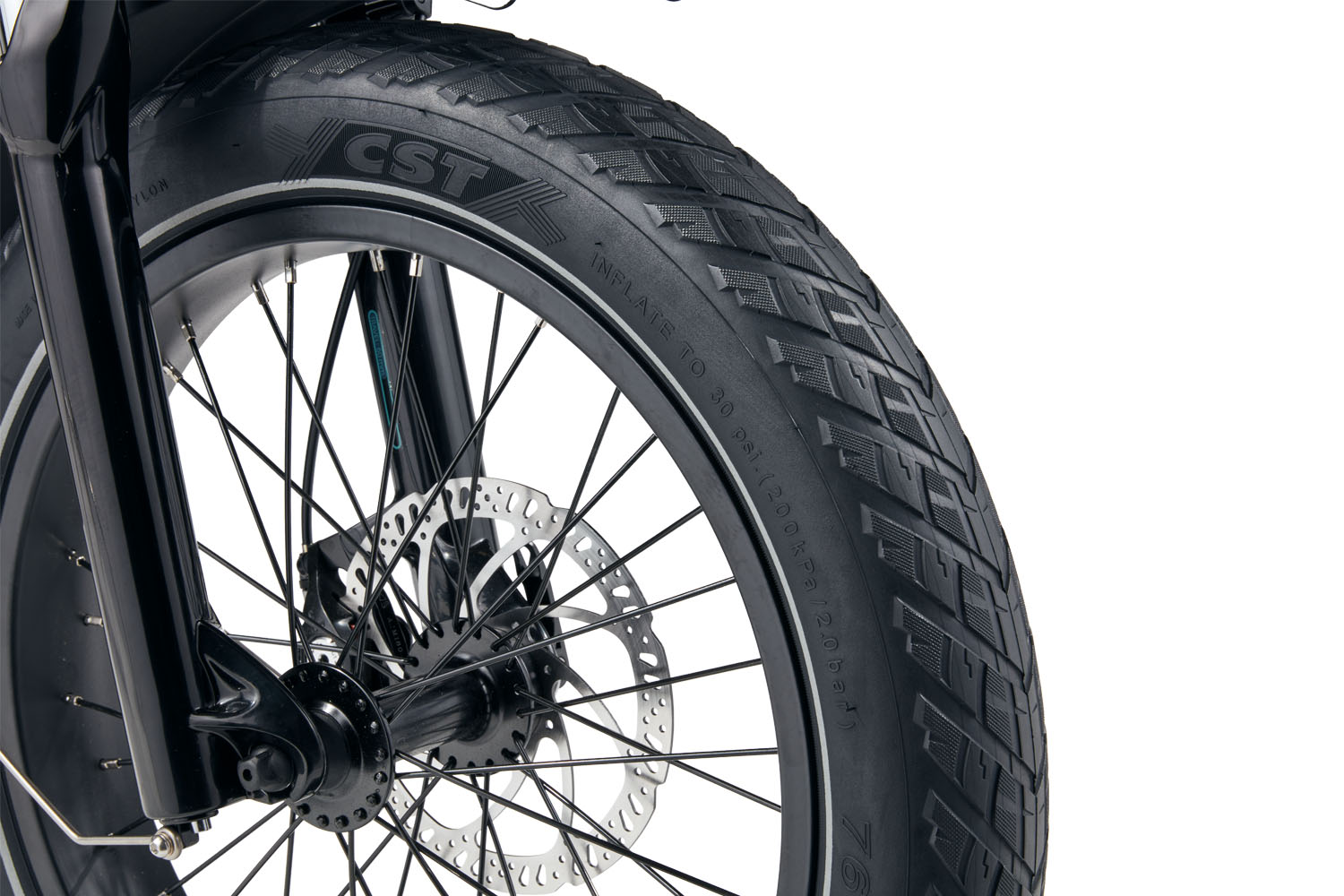 A plentitude of accessories is one of the most recognizable features of any Rad Power bike. Luckily, RadMini is not an exception.
This capable compact commuter sports full-length front and rear fenders, a kickstand, a bell integrated into the left brake lever, and front and rear lights.
The headlight is super bright so feel free to finish your rides at night, whereas the rear light doubles as a brake light, so it improves upon the overall safety.
You'll also get puncture-resistant 20″ x 3″ Kenda tires which is one of the most important features for commuters. The last thing I'd want when trying to get to work on time is to be late because of a flat tire.
If you want to customize this bike further, you can always personalize it by including a front or rear rack/basket, a mirror, phone mount, suspension seat post, water bottle holder, and a lot more.
Looking for more Rad Power Bikes that would be just as capable (if not even more)? Take a look at our other reviews of RadCity 5 Plus, RadWagon, and RadRover 6 Plus.
FAQ
Final Verdict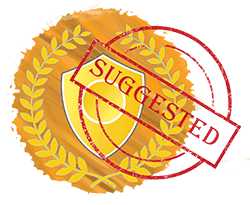 All things considered, I'd wrap this review up by saying that RadMini is a practical and fun folding fat-tire e-bike with a price that underpromises but features that overdeliver in the real world.
For just $1,299, RadMini will meet and exceed the expectations of any commuter, leisure rider, or traveler when it comes to utility, pedal assistance, accessories, and even looks.
It's a compact bike that I'd be happy to have on hand when doing a quick dash to the grocery store, riding to work through busy city streets, or just have in my car trunk in case I want to ride and enjoy a scenic road.
That said, RadMini doesn't come with top-shelf components and lacks some expensive features, but if these matter to you, you'll have to spend significantly more than what this bike sells for.