Lectric Bikes is one of the fastest-growing electric bike companies in the US, offering foldable fat-tire e-bikes capable of class 3 performance at a bargain price.
You no longer need to spend thousands of dollars to ride a dependable electric bicycle. Lectric Bikes have made this possible for $1,000.
This USA-based company set out to shake up the industry by introducing the Lectric XP model back in 2018.
Today, four years later, the revamped third-generation XP 3.0 e-bike is even better than before but just as affordable and fun.
Can you really get a reliable e-bike with all the necessary features and a few bells and whistles without breaking the bank? Let's find out!
Lectric eBikes
Lectric Bikes was established in Phoenix, Arizona in 2018 by two best friends, Levi Conlow and Robby Deziel, who shared a common dream.
Having been lifelong friends, the duo split up after high school to go to college. Levi earned a bachelor's and master's degree in business entrepreneurship and leadership, whereas Robby earned a bachelor's degree in mechanical engineering. That proved to be the perfect combination of skills to start a successful e-bike company.
Lectric XP, their first model ever, was a huge hit with both customers and experts. It cost less than $1,000 and offered speed, fun, practicality, and portability in a good-looking package.
The brand also attributes its success to great customer service, free shipping, fully-assembled delivery, and a solid 1-year limited warranty.
If you want to hop on the e-bike bandwagon without breaking the bank and see what the e-fuss is all about, Lectric Bikes is a pretty good choice.
Lectric XP Trike
Lectric has expanded its product line with the release of the XP Trike, an affordable electric tricycle with Lectric's signature design and feel.
The XP Trike features a durable aluminum frame and folding mechanism, just like Lectric's iconic e-bikes. However, with the addition of a third wheel, the XP Trike provides greater stability and carrying capacity.
The XP Trike is an ideal choice for riders who have balance issues or lack confidence on two wheels, as it offers enhanced stability and security. Additionally, the trike has a carrying capacity of up to 110 lbs of cargo, with a total capacity of 415 lbs including the rider.
While the XP Trike has small 20″ wheels and 2.6″ tires, making it less comfortable on bumpy terrain, riders can add a seat with a backrest for $30 to turn it into a comfortable cruiser.
The XP Trike also features two hydraulic disc brakes, providing superior stopping power, as well as dual differential wheels powered by a 500W hub motor, which improves stability while turning.
In summary, the Lectric XP Trike is an excellent choice for individuals in search of an electric tricycle. It delivers stability, comfort, and convenience at a reasonable price of just $1,499.
Lectric XPedition
Finally, Lectric's lineup now includes a superbly equipped cargo electric bike with a 450 lb payload capacity called XPedition. This means you can carry all your groceries in one go or use the XPedition as a delivery vehicle for your private business.
The XPedition is powered by a 750W (1310W peak) motor with 85 Nm of torque that definitely won't have any problems hauling the extra weight. The bike has Class 1, 2, and 3 capabilities, which you can change in the settings.
Thanks to the dual-battery design, this electric cargo bike can carry two 672 Wh battery for a combined range of up to 150 miles. That's more than enough for any user to ride without worrying about the range.
The rear rack is long, has a 330 lb maximum payload and can carry two child seats, two passenger seats, or a pair of panniers or cargo baskets. The front rack can carry up to 35 lb of weight, so you won't lack carrying capacity.
Other thoughtful details include a rear wheel skirt, front and rear lights, a dual-leg kickstand, foldable handlebars and stem, fenders, hydraulic disc brakes, 20″ x 3″ tires, and a lot more.
If you're thinking about ditching your car for a more environmentally friendly commuting solution, Lectric XPedition is a great choice, costing between $1,399 and $1,699.
XP 3.0
Lectric XP 3.0 is a foldable fat-tire electric bicycle with cargo-carrying capabilities and a very attractive price tag. It ships as a class 2 bicycle, but you can transform it into a class 3 e-bike by increasing the maximum assisted speed to 28 mph in the settings.
This bike has a compact mid-fold aluminum frame available in two colors (black and white) and two styles: step-over and step-through. The frame comes with a front oil suspension fork.
On to the most important features—electronics. XP 3.0 features a rear hub 500W motor with a 1000W peak power. It can be operated by a throttle or with one of the five pedal-assist levels.
The 48V is fully integrated into the top tube and provides you with either up to 45 miles of range or 65 miles of range (depending on the battery). You can keep track of all the important ride stats on the massive backlit LCD display.
What's also characteristic about this bike is the 20″ x 3″ fat tires.
The competitive $1,299 price tag also includes a 7-speed rear derailleur and mechanical disc brakes with 180mm rotors. Keep in mind that these are entry-level components, so don't expect anything fancy. However, they are more than good enough for riders who plan to commute, get around town, and just have fun.
XP 3.0 also boasts a heavy-duty rear rack, mounts for a front basket and a bike lock, a kickstand, front and rear lights, and comfortable wide handlebars.
All in all, while Lectric XP is not the fanciest e-bike out there, entry-level riders get everything they need with it and then some. You'd be hard-pressed to find more value for the same amount of money elsewhere.
XPremium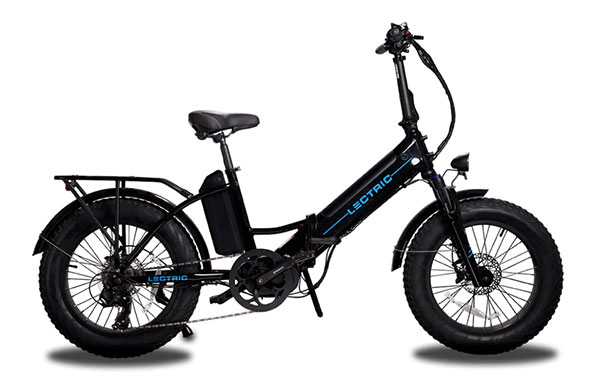 Lectric XPremium is the even newer and even more improved version of the XP. As the name suggests, this electric folding bike offers premium value.
Lectric XPremium features a mid-drive motor with 500W continuous power (800W peak). What makes this bike interesting, is that apart from sleeker design, it can accommodate two batteries.
So, when combined, the XPremium offers 1000Wh of power – it's possible to ride up to 100 miles with one charge.
Components-wise, the XPremium is pretty similar to the Lectric XP. The 7-speeds along with 4″ tires can take you over every obstacle. The bike has been fitted with hydraulic disc brakes.
This bike weighs 75lbs, which is not exactly light, but it can carry up to 330lbs (including up to 55lbs on the rear rack).
The Upgraded version comes with an upgraded price tag – $1,999. This isn't a small sum to offer for a bike, but you will get plenty of value with the Lectric XPremium.
All in all, the Lectric XPremium offers a premium ride – this bike is worth every cent.
XP Lite
The new and improved Lectric XP Lite offers exactly what the name promises. The bike weighs just 46lbs (18lbs lighter than the XP 3.0). The XP Lite also comes in significantly cheaper.
The $900 price tag is something you don't see every day. Of course, there are some possible downsides – this model comes with no suspension, plus it's only available with a single-speed drivetrain.
Lectric XP Lite folds into a 36x16x26 inch bundle, Lectric claims this makes it one of the smallest folding electric bikes in the industry. The bike is available in four different colors.
The 300W motor (peak 750W) and 48V battery provide more than enough power to get you through your commutes (with the up to 40-mile range).
The 20″x2.4″ tires are perfect for city roads. While the XP Lite comes without any suspension, unless you're planning to go on some trails, it doesn't really matter. The single-speed drivetrain offers smooth sailing.
Lectric XP Lite doesn't lack when it comes to performance – it can carry up to 275 lbs, which includes the rear rack that can carry 55 lbs.
Ultimately, this is a perfect commuter for someone who's looking for a bike to commute more.
Customizability
Lectric XP 3.0 is surprisingly well-equipped if you consider the entry-level price. However, you can take it up a notch by fitting a few additional custom-made accessories.
Namely, the company offers cargo and comfort packages that could make your rides more enjoyable and a lot more practical.
The comfort package consists of a large dual-spring seat and a suspension seat post with 40mm of travel. While this is a great addition, keep in mind that the minimum seat height will be raised by approximately 3 inches.
The cargo package gets you a front rack, a small basket, and a large basket. This will allow you to carry a lot more stuff with you everywhere you go.
You can also get a Lectric bike lock, mirrors, a premium headlight, water-resistant panniers, and a phone mount.
By choosing a combination of accessories that matches your needs, you can easily personalize your XP 3.0 and make it unique.
To see other folding bikes, see our reviews of the best folding bikes and the best electric folding bikes.
Free Shipping & 1-Year Warranty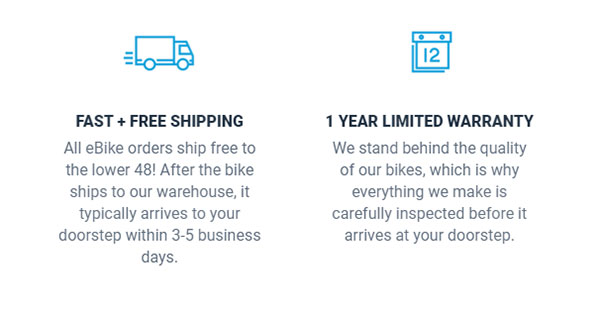 Lectric offers free shipping to all contiguous lower 48 states within the United States. Therefore, there are no hidden costs behind the price of the bike.
If you live in Canada, you will have to pay $200 for shipping, but the fee also covers all of the duties and taxes charged as a result of importing the bike, so you get good value for it.
In addition to free shipping, Lectric also offers a 1-year warranty that covers all mechanical and electric parts, including the frame and the fork. Compared to what bigger brands offer, a 1-year warranty is shorter, but still decent considering this is an entry-level bike.
FAQ
Our Thoughts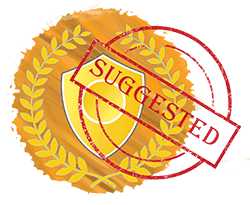 The number of brands trying to offer fun and well-equipped e-bikes at a bargain price has been on the rise in recent years. However, none of them are as successful at achieving that as Lectric.
Lectric Bikes does a lot of things right, which makes its bikes an excellent value proposition.
Their XP 3.0 model is powerful, fast, good-looking, and equipped for comfort and practicality.
Most brands would find themselves between a rock and a hard place trying to compete with Lectric. While there are many more awe-inspiring e-bikes out there, none comes close to offering the same bang for the buck.
We definitely recommend Lectric Bikes and its products to anyone looking for an affordable foldable electric bike that's attractive, fun to ride, portable, and decently practical.