Lectric XP 2.0 is a powerful and smart folding fat-tire e-bike based around practicality, fun, and hard-to-match value.
The original Lectric XP e-bike was a huge success, getting thousands of uninitiated riders to jump on the e-biking bandwagon. You should expect nothing less from the new and improved Lectric XP 2.0.
At $1,099, the value this bike provides is hard to beat—powerful motor and battery, front suspension, fat tires, foldable aluminum frame, and a long list of practical accessories.
Stay with us as we dive deeper into the Lectric XP review below to see why this tiny e-bike has won so many hearts.
Lectric XP 2.0 Main Specs
Lectric XP 2.0 is a budget foldable e-bike available with a step-over and a step-through aluminum frame.
Despite its low price, Lectric XP 2.0 offers outstanding performance and a few surprising features that are not available on comparable competitors' models.
Here are some of its most important specs:
Motor: 500 W geared rear hub motor (850W peak)
Battery: 48V 9.6 Ah, 460 Wh
Range: 45 mi (72 km)
Charge time: 4-6 hours
Top speed: 28 mph (45 kph)
Weight capacity: 330 lb (150 kg)
Bike weight: 64 lb (29 kg)
Drivetrain: 7-speed
Brakes: Tektro mechanical disc brake calipers
Tires: 20″ x 3″
Accessories: Front and rear LED lights, throttle, fenders, rear rack, kickstand
Available in: step-over and step-through frames
Price: $1,099
Full Review of Lectric XP 2.0 E-Bike
---
Foldable Frame
A foldable aluminum frame lies at the heart of the Lectric XP 2.0 bike. It's available in step-over and step-through variations and two colors—black and white.
It folds quickly, in three steps, into a compact 37 x 18 x 28 in. bundle of metal, wires, and rubber.
One of the improvements compared to the original model is the hydraulic oil front suspension fork that greatly improves comfort and stability.
The complete bike weighs around 64 lb, which is not lightweight but is comparable to similar foldable e-bikes, such as RadMini (67 lb) or Aventon Sinch (66 lb).
For more folding bikes, see our reviews of the best folding bikes and the best electric folding bikes.
Motor and Battery
Lectric XP 2.0's electric assistance relies on an oomphy 500W geared rear hub motor with 850W of peak power.
It offers five pedal assist levels and throttle, so you can get minimal assistance or a surge of power on demand.
The bike ships as Class 2 with a 20 mph top speed, but you can increase that to 28 mph in the settings and get Class 3 performance.
The 48V 9.6Ah 460Wh battery is integrated into the frame, but it is removable and replaceable. Depending on how you ride, the range varies between 20 and 45 miles, which is exactly what you'd expect from a bike in this price range. No surprises here.
Related: How to Choose An Electric Bike
Finally, the setup is rounded up with a backlit LCD screen that provides trip and battery information on the go.
Components
A 7-speed drivetrain and Tektro mechanical disc brakes with 160 mm rotors provide the Lectric XP e-bike with real-world versatility and practicality.
Sure, it would be better if it came with a 9-speed cassette and hydraulic disc brakes, but you need to keep the price tag in mind. These mechanical disc brakes are suitable for urban riding and light off-roading—they'll stop you on a dime when you need it the most.
This Lectric XP review wouldn't be complete without mentioning the versatile 20″ x 3″ tires, which is a change from 4″ tires on the original model.
They are wide, stable, and grip, but not too wide so as to feel sluggish and unresponsive. By playing around with the air pressure, you can also significantly affect the comfort of the bike.
Accessories
You can debate some decisions that Lectric made when making this e-bike, but there's no debating the fact that XP 2.0 is jam-packed with accessories and extras. It boasts front and rear fenders, a rear rack, bright front and rear lights, a kickstand, and wide handlebars.
When purchasing the Lectric XP bike, you can also add one of the three available accessory packs:
Comfort Pack: Giant seat and suspension seat post
Cargo Pack: Front rack, small basket, large basket
Comfort + Cargo Pack
This way, you can further personalize it and make it a lot more suitable for your specific needs. Be that cargo hauling or weekend comfort riding.
FAQ
Are Lectric XP bikes any good?
Lectric XP is an entry-level e-bike, but it is surprisingly good considering the low price tag. These bikes are ideal for commuters and beginners who don't care about fancy features, but value practicality, decent electronics, and unmatched bang for the buck.
How long does the Lectric XP battery last?
The Lectric XP e-bike battery has a 460Wh capacity and a 45-mile maximum range. However, the range depends on a lot of things, such as the weight of the rider and the cargo, terrain, surface, weather conditions, and so on. Expect to ride between 20-45 miles per charge.
Can you ride Lectric XP in the rain?
Yes, you can ride the Lectric XP bike in light rain, as all of its electric components are sealed and protected from water. However, you should not leave the bike outside in the rain or ride in heavy rain for extended periods of time. In that case, some water or moisture could get in.
Do you have to pedal Lectric XP?
Lectric XP e-bike has five pedal assistance levels and throttle, so you don't need to pedal in order to ride. You can just twist the throttle and the bike will go up to 28 mph on its own. However, keep in mind that your battery will only last for about 20 miles in that case.
Where are Lectric bikes made?
Lectric XP e-bikes are made in Asia in order to lower manufacturing costs and offer the complete bike at a more competitive price point. This is a strategy that almost all bike companies use, as manufacturing bikes in the USA is not financially sustainable.
Who makes Lectric E-bikes?
Lectric e-bikes are made by a Phoenix-based e-bike manufacturer called Lectric. This is a relatively new company in the e-bike world that aims to provide foldable electric bicycles that are as affordable as possible, without affecting the final quality and performance significantly.
How far can a Lectric XP go?
According to the company and independent tests, the Lectric XP bike can achieve a 20-45-mile range per charge. If you rely heavily on the throttle, you can expect the battery to die after around 20 miles. But if you stay in low PAS levels, you could possibly ride even longer than 45 miles.
Final Verdict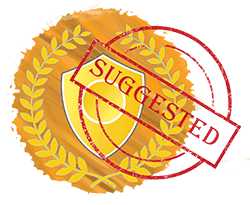 Lectric XP 2.0 has few "WOW!" moments, but that's not what this bike is all about. If you want hydraulic disc brakes, a better groupset, and more range, you'll have to pay a lot more. It's as simple as that.
What Lectric XP 2.0 does offer is a fun and affordable package that delivers reliable performance and respectable components considering the budget price tag.
In other words, this compact e-bike is a bargain for any average Joe who's looking to commute, ride for fun, or explore the neighborhood while placing the priority on fun and practicality.
There are no comments yet, add one below.