Public C7 is an affordable multi-speed city bike that combines modern features with a timeless retro Dutch bike design. It's perfect for commuting, carrying groceries, or going on a casual cruise with friends.
Did you know that more than one-quarter of all trips made by Dutch residents are traveled by bicycle? Most of those trips are made on the so-called "Dutch bikes," such as the Public C7.
This is a simple yet efficient bike design that has stood the test of time, taking people to work, kids to school, and creating long-lasting memories with family and friends.
Public C7 is made around a durable and lightweight step-through steel frame that can be ridden in any type of clothing. It comes with attractive cream commuter tires, fenders, and mounting points for racks and baskets to carry whatever you need.
Find out why it might be your best first bike and your perfect everyday city rider.
Public C7 Main Specifications
Public C7 is an affordable commuter with entry-level components that are easy to maintain and get the job done for simple everyday riding.
Its list of specs has both setbacks, such as single-wall rims, and highlights, such as a Shimano drivetrain and multi-surface Kenda 35mm tires.
Check out the complete specs and keep reading for more details.
Frame: PUBLIC Chromoly hi-tensile blend, with fender and rack braze-ons
Fork: PUBLIC hi-tensile steel unicrown fork, with fender and rack braze-ons
Crankset: Alloy crankset, 39 tooth replaceable chainring with guard
Shifter: Shimano 7-Speed Revoshift twist shifter
Rear Derailleur: Shimano Acera 7-speed
Freewheel: Shimano 14-34 tooth Mega Range Freewheel
Number of Gears: 7
Brakes: Cold forged, high polish, alloy dual pivot caliper with alloy 4 finger levers
Rims: Painted to match, alloy single wall
Hubs: Alloy hub with bolt-on axle
Tires: Kenda Kwest, 700x35c
Handlebar: PUBLIC Brunch Bar, steel, 570mm wide
Saddle: PUBLIC City Saddle, 198mm wide
Headset: 1″ threaded, steel
Weight: 32 pounds
Gender: Unisex
Decent Entry-Level Components
Public C7 comes with a list of low-tier components that will not impress anyone but won't let anyone down either.
Namely, the bike features a 7-speed Shimano Acera rear derailleur, which is a high-entry-level group, attached to a 14-34T freewheel and a 39T crankset.
That gives you a range of easy and tough gearing for hill grinding and flat road rush rides.
Moreover, Public C7 has a set of quality alloy dual-pivot caliper brakes that will securely stop you on a dime. This is not a performance bike, so there's no need for heavy-duty disc brakes.
You'll also love the comfortable and good-looking Kenda Kwest 700c x 35mm cream commuter tires. They'll give you speed and comfort at the same time. The single-wall rims are not as strong as double-wall rims, but they are durable enough for casual everyday riding.
All in all, this is a well-rounded package that will meet and exceed the needs of any beginner city cyclist!
Evergreen Dutch Bike Design
One of the main reasons why Public C7 is the company's best-selling model is how good it looks. The steel, step-through frame is available in 8 attractive colors suitable for men and women, as well as for young and mature riders.
In addition to that, the Dutch bike style is timeless and extremely practical. It's easy to get on and off the bike and the relaxed geometry puts you in an upright riding position that you can easily maintain for long periods of time.
The cream commuter tires and design-matching cable housing colors are real eye-catchers as well. The same can be said for leather-colored seat and grips as well.
Public C7 will match your style no matter if you're going to a business meeting in a suit or dress, or you're headed for a picnic with your friends.
For more Public Bikes, see our review of the brand
Practical Everyday Accessories
Having the right accessories make all the difference when it comes to commuting and everyday riding. They make your riding easier and your bike becomes more useful.
Public C7 comes with a lot of excellent accessories for the money, but there are a few things that you could add later on.
This bike is equipped with color-matching, full-length fenders, a chain guard, and a kickstand. These will keep you clean and you'll be able to make quick stops without looking for a place to lean your bike.
What's missing is racks and baskets; however, you can easily fit them yourself as there are multiple braze-ons to do so.
The only drawback is that there are no braze-ons for a water bottle cage, but you can add a handlebar basket and still keep your water within arm's reach.
Public C7 Sizes
Getting the right Public C7 frame size is pretty straightforward. You can't get it wrong as there are just two sizes to choose from. However, the bike is not suitable for very tall riders, as it can fit people who are 4'10" – 5'10" in height.
Small/Medium: 4'10" – 5'5″ (Standover: 26.5″)
Medium/Large: 5'6″ – 5'10" (Standover: 30.7″)
If you're shorter than 4'10" or you're buying a bike for your kids, check out the Public C7 24″ model as well. It fits most riders 4'4″ – 4'10" tall.
FAQ
Final Verdict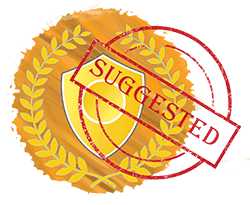 Public C7 is a bike that we would definitely like to own. Considering it's a beginner city bike that costs just $650, it would be easy to focus too much on the downsides. However, this is a bike that's a lot better than the sum of its parts.
It's an excellent choice if you want a simple two-wheeler that you can ride every day without giving it any second thoughts. The maintenance is easy and the riding experience is fun and relaxed. We'd gladly ride it to work, to the supermarket, or to our local picnic area.
Get it if you're looking for a way to fall in love with cycling once again or to simply leave your car keys at home more often.
Pros
Easy to ride step-through frame
Eight available colors
Quality Shimano Acera 7-speed derailleur
Comes with fenders and a kickstand
Braze-ons for mounting racks and baskets
Cons
Single-wall rims
No water bottle cage mounts