Juliana Furtado is a do-it-all women's trail bike with playful 27.5″ wheels and a revamped VPP suspension design. It loves being in the air, climbing, descending and comes with a long list of mouthwatering upgrades.
Riders who prefer 27.5 wheels typically love bikes that feel fun, dynamic, and nimble. That's exactly how we can describe the new Juliana Furtado.
This is a versatile women's trail bike that loves being in the air, jumping, dropping, and showing off how agile it is on technical terrain.
The 2022 Furtado is available with Carbon C and Carbon CC frames, boasts 140mm/130mm of travel, and comes in five stunning builds.
If this sounds like the trail bike that matches your style, read the rest of our review for more details!
Main Specs
Juliana Furtado bike has long been the company's most popular model. The reason is that it sits right in the middle of its offering, between Joplin and Roubion. That means that it's a well-balanced all-rounder that excels on winding singletracks and down sketchy rock gardens.
The newest iteration has 10mm of travel more than the previous one and a completely redesigned frame structure around the rear shock. It rolls on gnarly Maxxis Minion 2.4″ tires and boasts a 10-52T climb-a-wall cassette.
You can get it in five diverse build kits, spanning from NX Eagle to X01 Eagle AXS. It also comes with Carbon C or Carbon CC frames and prices range from $4,799 to $9,599.
Build Kits: Five
Frame: Carbon C and Carbon CC
Front Travel: 140mm
Rear Travel: 130mm
Tire Size: 27.5″ x 2.4″
Brake Rotors: 180mm
Head Angle: 65.4° (low) / 65.7° (high)
Bottom Bracket: Threaded
Weight: 31.24–29.65 lbs
Price: From $4,799
Five SRAM & Shimano Build Kits
Juliana offers the Furtado trail bike in five build kits that provide a good range of groupsets. These are suitable for different types of riders (and pockets).
R / Carbon C — $5,149
S / Carbon C — $6,199
XT / Carbon C — $7,299
X01 / Carbon CC — $8,349
X01 AXS / RSV / Carbon CC — $10,249
The lower end of the offering starts with a SRAM NX Eagle drivetrain, an 11-50T cassette, and SRAM Guide T brakes. A bit more money will get you a SRAM GX Eagle group with a 10-50T cassette, and SRAM G2 R brakes. The most expensive build with a Carbon C frame features a SRAM X01 and GX components with GX brakes and a 10-50T cassette.
If you want to ride the lighter Carbon CC frame, you can get it with the X01 or X01 AXS builds. These boast either Shimano XT or SRAM G2 RSC brakes. The latter comes with Santa Cruz's Reserve carbon wheels, but it costs significantly more.
All in all, there's a good range of builds for recreational riders and pros who need a podium-winning setup.
Carbon C and Carbon CC Frames
Like many other Juliana and Santa Cruz bikes, Furtado is available with Carbon C and Carbon CC frames. Juliana uses the less expensive Carbon C frame for its lower-end builds. The Carbon CC version is reserved for high-end builds.
At first glance, the two frames are completely the same. They offer the same performance, strength, durability, and stiffness. So whichever you get, you won't lack or gain anything in those areas.
However, where they differ significantly is the weight. If you do a lot of climbing and you're concerned about shedding off as many grams as possible, a Carbon CC frame will save you 250g on average.
Apart from that, these frames have threaded bottom brackets, integrated headsets, clearance for 2.6″ tires, thru-axles, and come in a total of three sizes (XS, S, M).
Revamped VPP Suspension
Juliana Furtado's suspension is built around the Virtual Point Pivot (VPP) design that has been in use since 2001. The idea behind this design is to strike the right balance between pedaling efficiency and bump-reducing performance on technical stuff. That makes Furtado an efficient climber but gives it a lot of descending prowess as well.
This bike boasts 140mm of travel in the fork and 130mm in the shock, which makes it a do-it-all trail bike. Depending on which build you buy, you'll get RockShox Pike Select / Ultimate forks and Fox Float Performance or RockShox Super Deluxe Select+ shocks.
The frame around the shock has been redesigned to improve shock performance and increase the strength and stiffness in that area.
As a result, Furtado is now also compatible with more after-market shocks, so you can experiment with different setups for your needs.
Playful and Well-Rounded Geometry
The suspension design is not the only thing that was revamped on Furtado. The geometry got some significant tweaks as well, partially influenced by the changes in suspension.
Namely, the head tube angle has been slackened by almost a degree, the bottom bracket has been raised, and the seat tube angle is more vertical than before.
It also has a flip-chip that lets you slightly alter the geometry between its High and Low settings. Therefore, the headtube angle varies between 65.4° and 65.7°, whereas the bottom bracket height drops by 4mm in the Low setting.
The chainstays measure 423mm in sizes XS and S, but they are 3mm longer in size M, which makes the rider more centered and improves the overall balance.
All in all, there's nothing extreme in Furtado's geometry chart and the changes made to its angles and tubes are not significant. It's a well-balanced bike that offers predictable handling and a playful riding experience.
Capable Wheels and Tires
Juliana Furtado rolls on tried and true Race Face AR Offset 30 or ARC Offset 30 rims. These are 30mm deep aluminum wheels that are known to be quite tough and not too heavy.
However, if you get the most expensive X01 AXS build, you'll get a pair of Reserve 30 carbon rims that shed some significant weight and lower the rolling resistance.
All five builds come with Maxxis Minion 2.4″ wide tires that are extremely grippy and desirable among the trail riding bunch. The frame has enough clearance for up to 2.6″ wide tires, though, so you can get even more traction if you feel you need it.
For more capable mountain bikes, see our top mountain bike brands.
Sizes
Looking at the size chart, one may conclude that Juliana Furtado is a bike made for shorter riders. The frame is available in three sizes that fit riders between 4'8″ and 5'9″ in height.
XS: 4'8″ – 5'1″
S: 5'1″ – 5'5″
M: 5'5″ –5'9″
Sadly, if you're taller than 5'9″, you won't be able to ride the Furtado. In that case, you can give the Santa Cruz 5010 a try, as these two bikes have the same frames.
Therefore, women can ride the 5010 without any problems, though you might need to swap a few parts such as the saddle, grips, and stem.
Our Thoughts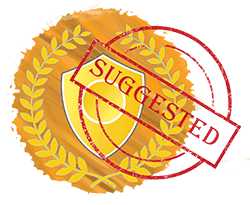 Juliana Furtado is a phenomenal bike for day-long adventures when you encounter different types of challenges.
If you head out for a ride without knowing exactly what you'll be dealing with that day, feel free to choose the Furtado.
However, if you're looking for a performance that's oriented more towards just pedaling or just descending, you should check out the Joplin or Roubion models.
Furtado's 130mm of travel feel at home in most situations and the overall package offers a very high value for the price. Get it if you want a fun women's trail bike that will allow you to discover new lines, new routes, and inspire you to ride more.
There are no comments yet, add one below.