Electra Townie 7D is a fun beach cruiser bicycle with several smart solutions that will help you ride a few extra miles and enjoy your time in the saddle.
If you are looking for a head-turner bicycle to do flat cruising around town, commute, and get things done, you're in for a treat with this cheap and authentic two-wheeler.
Let's find out more about the good and the bad!
Quick Overview
Electra Townie 7D is a bulky cruiser bicycle intended for urban settings and short to moderate rides. It's characterized by original design, tubes flowing into each other, low price, and a comfortable riding geometry.
This bike is built with urban practicality in mind. That's why it comes with a kickstand and a chainguard. You can easily park it wherever you want and don't have to worry about ruining your trousers by the chain before an important meeting.
Main Specs for Geeks
Here's a quick list of everything you'll get with your Electra Townie 7D:
Frame: Townie 6061-T6 Alloy Flat Foot Technology®
Fork: High Tensile Steel Uni-Crown, Straight Blade
Tires: Semi-Slick Street 26″ X 2.0″
Crankset: Electra Custom Alloy 3-Piece 170mm
Chainrings: 44T
Chain: Taya Octo Nickel Plated
Rear Derailleur: Shimano Tourney TX-35
Cassette: Shimano 7-Speed 14-34T
Shifters: Shimano Revo 7-Speed Twist
Pedals: Resin Platform w/Non-Slip Tread
Saddle: Ergonomic w/Shock-Absorbing Elastomers
Accessories & Extras: Internal Cable Routing, Alloy Kickstand, Stainless Steel and Anti-Rust Hardware
---
Note that to ensure proper assembly Electra bikes cannot be shipped to your home or other address. Instead, you should choose your preferred REI store and pick the bike there. It will be ready to ride and enjoy!
---
Men's & Women's Version
Electra Townie 7D comes in two main versions: men's and women's. At least that's what the manufacturers call them. The truth is, from what we've learned about this bike, we'd just call them "step-over" and "step-through."
The only difference between these two versions is in the size and the shape of the frame, as well as the colors. The men's version is slightly bigger than the women's and the frame is a step-over.
Therefore, we recommend choosing the bike relative to your height, the preference for the type of the frame, and the colors, rather than relative to your gender.
Related: Best Comfort Bikes
The Frame & Fork
Townie 7D comes with a lightweight aluminum frame and a strong steel fork. Its weight is around 28 lbs, which is pretty low for a cruiser of this size.
Talking about size, due to its geometry, this bicycle is around one foot longer than a standard city bike. That's something to consider if you plan to keep it in a small apartment.
Sizing
Unfortunately, Electra does not have a size chart for Townie 7D. However, we contacted the company's support team regarding sizing and got this response:
"There is not a set height recommendation for those bikes as each rider's body is different. Inseam and torso length play a big factor in sizing a bike. That said, most people from 5'0″ tall all the way through 6'3″ will fit on Townies. For people over 6'3″ we recommend the tall frame size, and for people under 5'0″ we recommend they look at 24″ bikes."
So, if you are between 5'0″ and 6'3″, feel free to choose the standard model!
Flat Foot Technology®
The idea behind Electra Townie is to allow you to easily plant your feet on the ground when you come to a stop. That is achieved thanks to Electra's Flat Foot Technology. The pedals are positioned in front of the saddle and slightly higher than on other bicycles which allows you to get full leg extension without raising the saddle too high up.
The men's version comes in three colors: matte black, matte khaki green, and silver. The women's model is available in SEVEN colors: light blue, blue, red, purple, green, yellow, and turquoise.
The frame also features internal cable routing for a clean appearance and plenty of eyelets to mount racks, mudguards, lights, water bottles, and more.
Components
Electra Townie 7D comes with a straightforward 1×7 drivetrain with a large 44T crankset and a 14-34T cassette in the back. You'll shift gears with a Shimano Tourney TX rear derailleur and a Shimano Revo grip shifter.
Nothing too impressive, but it will definitely get the job done. Just make sure not to shift gears under pressure or you will not like the sound the derailleur makes.
These seven gears make the bike suitable for flat riding with some moderate hills in-between if you want to feel a burn in your legs.
The Tires & Brakes
Townie explores the city on 26″ wheels and 2″ semi-slick tires. The rims are double-walled, which means they are strong and won't get damaged if you hit an occasional curb or a pothole. The 2″ tires are generally wide enough for a comfortable and confident ride.
This bike brakes using standard aluminum V-brakes which can be adjusted pretty well. Considering the bike is intended for flat riding, disc brakes would definitely be overkill.
Electra Townie Go! 7D
It shouldn't come as a surprise that the Townie models have electric models too. Namely, the Go! indicates that the bike has a lot more to offer.
The Townie Go! models are a bit pricier than the original Electra Townie bikes, but they also offer a bit more value.
Electra Townie Go! 7D has been supported with a Hyena 250W motor. The 250Wh battery offers 16-40 miles of range, which is perfect for commuting.
How Does Electra Townie Ride?
This beautiful cruiser rides smoothly and comfortably. Even though there is no suspension, the overall length of the bike and the 2″ tires disperse vibrations quite nicely.
On flats, you will have nothing but a smile on your face. However, if you try to ride uphill, you might experience some issues. Due to the position of the pedals, it's hard to stand up and sprint. Therefore, you will have to lean back and sweat it out. There's nothing bad in a good workout, right?
Other than that, the brakes do a pretty good job of stopping this 28 lbs cruiser limousine and the shifters are pretty good for normal everyday riding.
Related: Trek Bikes Explained
Electra Townie 7D — Bicycle Guider's Verdict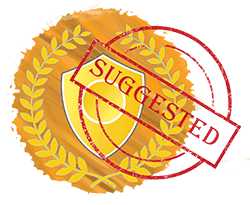 If you're in the market for a simple, cheap, and extremely good-looking cruiser bicycle, then you will not make a mistake if you buy the Electra Townie 7D.
This is a bicycle that does not come without downsides, but its advantages definitely outweigh the few flaws. Especially so considering the low price!
Ride it to work, college, take your kids to school, do a grocery haul, or just cruise around the city and get some vitamin D. Electra Townie 7D can easily do it all.
Or read our review of all Electra Townie models