Electra is a bicycle company known throughout the US and around the world for its premium and affordable cruisers, city bikes, and electric bikes. Their lineup includes a rich selection of bikes packed with useful technologies for everyday riding.
Electra Bikes is a Vista, California-based company that has been in the cycling business for 30 years. They are recognizable for their comfort bicycles intended for casual city riding, beach cruising, and daily commuting.
At the beginning of 2014, Electra became a subsidiary of Trek, but retained its brand identity and its brains in Vista, California. Trek's logistical and financial support helped Electra grow and improve their products further.
In this review, we'll show you the entire lineup of Electra Bikes and provide you with an overview of each model.
If you're in the market for a comfortable and affordable cruiser bicycle, keep reading and you might find one that you like.
Photos from Electra.trekbikes.com
Models
Electra produces a wide range of both traditional and electric modern cruiser bikes. They design and sell comfort bicycles, classic Dutch-style bikes, hybrid bikes, and more. They also offer a line of accessories, gear, apparel, and bicycle parts.
These bikes are best-known for Electra's patented Flat Foot Technology that moves the pedals forward relative to the saddle. This allows riders to put their feet flat on the ground when coming to a stop and still get full leg extension while riding.
Moreover, ALL Electra bikes are available with both step-over and step-through frames, so feel free to choose the one that suits you better.
Let's learn more about the range and each individual model.
Electra Townie
Best for comfort and leisure riding around the town, as well as for short daily commutes.
MSRP from $540
FULL REVIEW: Electra Townie 7D
Electra Townie is a range of some of the best-selling cruiser bikes in the USA. If you're asking why, the reason is smart and simple utilitarian design.
It offers you three model lines with dependable Shimano components, plenty of gears, and rim brakes. They're called Original / EQ, Path, and Commute.
Electra Townies are made around a lightweight aluminum frame that puts your body in an upright riding position and features Flat Foot Technology. That means even short riders can easily touch the ground when stopped and feel more confident.
These comfort bikes also boast strong 26 or 700C double-wall alloy rims, depending on the model. Townie Commute also comes with front and rear racks for hauling additional weight around.
If you get the EQ model, you'll also get fenders and a front dynamo hub that powers front and rear LED lights. These accessories will enable you to ride in wet weather and at night, making your Townie even more practical.
Hopefully, now you see why these are some of the best-selling cruiser bikes around.
Electra Loft
A comfortable commuter bike built to withstand rough city streets on a daily basis.
MSRP from $540
Electra Loft is a line of Dutch-style commuter bikes with simple lines and even simpler components. But, that's a good thing if you like to ride but hate to do maintenance work.
Electra Loft bikes come with step-over or step-through lightweight aluminum frames. The step-through version has two models (7D and 7i), whereas the step-over version has three models (3i, 7D, and 7i).
What all Electra Loft bikes have in common are comfort-oriented geometry that puts you in an upright position, swept-back handlebars, racks, and linear-pull brakes.
For ultimate city comfort riding, all Electra Loft models feature spring-loaded saddles and grippy 700C tires that are fast and secure.
The 3i and 7i models (with internal gear hubs) also come with rear racks that allow you to fit panniers and carry important documents to work or go grocery shopping.
If functional minimalism combined with traditional style is what you care most about, then Loft is the perfect bike for you.
Electra Cruiser
Best for urban riders with style who want to cruise along beaches and soak up the sun.

MSRP from $320
Electra Cruiser is one of the first bikes this California-based company has made. It is the model that started it all. These are leisure bicycles made for cruising along beaches, on bike paths, or city streets.
The lineup consists of three separate models: Classic, Attitude, and Fashion. Each one offers a large number of different designs and builds you can choose from. At the moment, the Cruiser line numbers around 25 diverse bikes.
The characteristics they all share are good-looking cruiser-style frames that are comfortable to ride on for hours. They have swept-back handlebars and feature Flat Foot Technology that will increase your confidence.
Electra Cruiser models come with single-speed drivetrains, internal gear hubs, or traditional derailleurs. Some of them have rim brakes, some use coaster brakes, and there are even models with disc brakes.
The Cruiser lineup also includes some models with fat tires and even a few tandem bikes. It's really hard not to find something that you like.
If you're looking for colorful cruisers with fenders and racks, definitely check out the Fashion lineup.
Electra Kids
Excellent for preschoolers and school kids in need of a good-looking quality bike they can use and abuse every day.

MSRP from $290
Electra did not forget about the youngest riders out there. Their diverse lineup also includes a wide range of 16″ and 20″ kids' bikes. They're perfect for youngsters who are still learning or those who have already mastered balancing on two wheels.
All 16″ models come with training wheels that should help children learn how to ride more easily. However, these can be detached if you want your child to learn on their own, which is what we recommend.
These 16″ bikes are suitable for 4-6-year-old kids that are between 3'7″-3'8″ tall and have an 18″-22″ inseam. All models have front brakes and chain guards, both of which improve safety.
Electra offers more than 15 fun kids' bikes of different sizes, that preschoolers and school kids can use to learn how to ride or enjoy cruising around the neighborhood.
Electra's 20″ kids' bikes are suitable for 7-10-year-old children that are 4'0″-4'5″ tall with a 22″-25″ inseam length. There are numerous models to choose from with different build options.
All of them are single-speeds, most have front and rear V-brakes, and some even come with fenders. However, all of them are beautifully designed, so all kids will love them.
If you want to surprise your youngster with a fun-looking and quality bike that will not break your bank, we sincerely recommend the Electra Kids' lineup.
Electra GO! Electric Bikes
---

Apart from the traditional cruiser, comfort, and hybrid bicycles, Electra also offers four electric bikes. These are called:
Vale Go!
Cafe Moto Go!
Townie Go!
Townie Path Go!
These are affordable and capable e-bikes that will help you ride farther than before and motivate you to spend more time on two wheels.
All Electra Go! models have high-quality Bosch electric components with either rear-hub or mid-drive motors and 20 mph maximum assisted speed.
Ready to learn more? Let's GO!
Electra Vale GO!
A versatile and high-quality e-bike built to handle urban commutes and gravel getaways.
MSRP $3,550
Vale Go! is one of Electra's most premium city e-bikes you can get. It's made with a light and durable aluminum frame available in three colors. The design is step-through so it's easy to get on and off any time.
This bike is equipped with a powerful Bosch Performance Line Sport mid-drive motor with a fully integrated battery that will provide you with plenty of assistance whenever you need it.
You can track your ride stats and battery details on the Bosch Kiox display that comes with Bluetooth connectivity.
Electra Vale Go! also touts a 9-speed Shimano Alivio drivetrain to help you when going up a hill and powerful Tektro hydraulic disc brakes to help you out when descending.
Vale Go! also provides plenty of comfort thanks to a suspended seatpost and wide 27.5″ tires. They're wide enough to tackle both gravel and paved roads, so you can vary your commuting route.
This bike also lets you ride anytime thanks to front and rear lights, as well as front and rear fenders. You can also carry groceries or personal stuff on the modern-looking rear rack.
Perfect for errands and long commutes!
Electra Cafe Moto GO!
Unique retro-style bicycle packed with modern technology that ensures a high-quality ride.
MSRP $4,500
Simply speaking, Electra Cafe Moto Go! is an electric bicycle that takes style, looks, and performance to the next level. This bike is inspired by the retro design of old motorcycles, but it's powered by electric components.
It's built around a unique aluminum frame made from 6061-T6 aluminum with hydroformed tubes and Electra's Flat Foot Technology.
Cafe Moto Go! is equipped with the Enviolo Trekking 380% internal rear hub and a Gates carbon belt that ensures smooth pedaling. This also means maintenance is almost nonexistent.
When you need assistance, you can rely on the Bosch Performance Speed motor that can reach top assisted speeds of 28 mph. But don't worry, the hydraulic disc brakes can stop you on a dime.
Electra Cafe Moto Go! rolls on massive 26″ x 2.8″ tires that can easily handle both paved and unpaved roads. When it comes to extras, you'll also get fenders, front and rear lights, and even a tool bag.
If you want to be spotted wherever you go and enjoy a unique e-bike riding experience, definitely give this bike a try.
Electra Townie Path GO!
The ultimate commuter for city dwellers who need a long-range and high speeds.

MSRP $3,700
Electra Townie Path Go! has everything you need to make your daily rides smoother, easier, longer, and more enjoyable. It is the ultimate city e-bike, equipped with advanced technology and all the accessories you could ask for.
The heart of this bike is a Bosch Performance Line motor system combined with a PowerTube 500 Wh battery. They provide you with a range of up to 60 miles (100 km) and a 25 km/h maximum speed.
Townie Path Go! is a lightweight aluminum e-bike with a stylish cruiser frame. It's available in step-over and step-through versions and several attractive colors.
Apart from that, Townie Path Go! is also equipped with a 10-speed Shimano Deore groupset, so you can continue riding even when you're out of battery.
If you need to come to a sudden stop, you can easily do it with a pair of strong Shimano hydraulic disc brakes.
Other highlights include the massive 27.5″ x 2.40″ tires, front and rear lights, fenders, and a handy rear rack.
If you want the best e-bike commuting experience at a reasonable price, Townie Path Go! is the right choice.
Electra Townie GO!
Best for urban riders on a tight budget who want the best possible value for moderate daily rides.

MSRP from $1,500
FULL REVIEW: Electra Townie Models
The electrified version of Electra's best-selling cruiser is here! Electra Townie Go! is the improved version of the regular Townie that will let you ride much farther than before and enjoy your adventures more.
Just like the regular Townie, this lineup also consists of several bikes. You can choose from three models — Go! 7D, Go! i8, and Go! 8D — each one offering slightly different components.
If you want the cheapest of the three, you should go for Townie Go! 7D. It gives you a 7-speed drivetrain combined with powerful Bosch electronics.
The Go! 8i model comes with an internal gear hub, whereas Go! 8D offers 8 traditional gears with Shimano Acera components.
The maximum assisted speed of all three bikes is 20 mph and the estimated range is between 20 and 100 miles, which makes it perfect for casual city cruising.
The best thing about Townie Go!, in our opinion, is the looks. You can choose from a wide range of colors and design solutions, so this bike can be a complement to your style.
Definitely consider it if you want a cheap e-bike that can help you get far, go fast, and do it for years to come.
---
Sixthreezero vs Electra bikes
At first glance, Sixthreezero and Electra bikes are very similar.
As a result, a lot of people ask us if they're made by the same company and which one is better.
They're not made by the same company and, while they have some similarities, they are also completely different bikes.
In terms of design, both companies focus on making cruisers, hybrids, comfort and city bikes. Therefore, riders' comfort is the main goal.
The palette of colors is similar as well, though sixthreezero offers a simpler design and allows for more personalization.
Electra patented the Flat Foot Technology, but sixthreezero employs the same principle. Therefore, both bikes allow riders to touch the ground easily when stopped.
Electra bikes can be bought both offline and online, whereas sixthreezero bikes are only available online. As a result, sixthreezero models are $100 cheaper on average, but Electra's models can be tried and tested in person.
Electra is owned by Trek, which is a big advantage. Trek is the biggest USA cycling company, so if brand equity and recognition is something you value, go for Electra.
One big advantage of Sixthreezero's bikes is that they come with a 365-day return policy, which is unheard of anywhere else. You can buy it online, and if you hate it, you can return it within a year.
Lastly, if you prefer e-bikes, it's good to know that Electra has a much better selection than sixthreezero, which certainly works in its favor.
FAQ
Final Verdict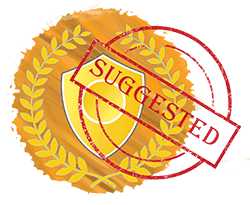 Hopefully, after reading our detailed review of Electra's lineup, you have a better understanding of these elegant city cruisers.
The question remains, are Electra bikes worth the money, and should you consider them? We say that they ARE and that you SHOULD.
Electra makes affordable city, cruiser, comfort, and hybrid bikes that look good, ride well and last for a long time thanks to their high-quality build. Plus, they're owned and backed up by Trek, which should give you peace of mind that your money is going in the right hands.
If you want a stylish bike made for comfort and to be enjoyed, Electra offers a pretty good range of choices. We recommend it to commuters, leisure cyclists, family people, and city dwellers.
Want to see more? Check out our article on Best Comfort Bikes
See Electra bikes on REI or on Electra.trekbikes.com