When making the RadMission 1 review, we discovered that it is the lightest and simplest Rad Power Bikes' e-bike you can get. This cheap city commuter is ideal for urban riders who are seeking more freedom, and I thoroughly enjoyed riding it.
In some circles, e-bikes used to have a bad reputation of being heavy, clunky, and too complicated to use and maintain. However, that is changing as the number of electric bicycles on the streets around the world is booming—the industry is expected to sell 130M e-bikes between 2020–2023.
In our opinion, RadMission 1 is the type of e-bike that helped bring about that change as it looks ordinary and down to earth. At first glance, it resembles an "analog" bike, until you spot the battery and the rear hub motor.
MSRP: $1,099
Motor and Battery: 500W / 504Wh
Estimated Range: 25 – 45+ miles
Weight: 48 lbs
Two frame types available in two sizes
City-friendly single-speed drivetrain
Available in five modern and attractive colors
We enjoyed riding this single-speed urban electric commuter and had fun testing it inappropriate and quite inappropriate conditions.
The result?
It faired quite well showing that it's capable of being an all-around workhorse despite the low price and limited e-power.
Specs
RadMission 1 is a class 2 e-bike with a 500W motor and a good-looking aluminum frame with a rigid steel fork. That makes it strong and durable, able to handle the stress and abuse that comes with daily exploitation on city streets.
The bike comes in two sizes and with two frame designs. The step-through frame is a size 18″ and fits riders between 5'2″ – 6'2″. The step-over frame that we've been testing is a size 21.5″ and fits riders in the 5'10" – 6'5″ height range.
From our experience, tall people can ride the RadMission 1, but they'll have more pressure on their hands as they'll have to raise the saddle higher.
This is a single-speed e-bike, which has both pros and cons. On the upside, this drivetrain is easy to ride and simple to maintain. On the downside, you might have to stomp the pedals when climbing very steep hills.
For braking, this bike uses solid Tektro Aries mechanical disc brakes, which is a tried-and-true choice. We found them to be quite reliable and powerful and the brake lever even comes with an integrated bell. The brakes are connected to a motor cutoff, which will help you extend the range a bit and be more efficient.
Another positive feature is the Kenda Kontact 27.5×1.95″ tires that are pretty wide. Therefore, they could easily deal with curbs, potholes, cracked asphalt, and even some light trails. These tires also feature a puncture-resistant liner and reflective sidewalls.
At this price point, you will not get fenders. But you can easily fit them yourself later on, which is a must if you ride year-round. What you will get are battery-powered front and rear lights. The rear light also acts as a brake light, so it activates whenever you engage the brakes. Both lights are decently bright so we were able to ride at night with ease.
Even though this bike does not come with many stock accessories, it abounds in eyelets throughout the frame, so you can modify it any way you'd like. We recommend fitting a front and rear rack if you plan to carry a lot of stuff with you. You can also fit a child seat on the rear rack and use RadMission 1 as a proper car replacement.
Electric Components
Rad Power Bikes are known to be some of the cheapest around, but they're also notorious for being in the heavyweight category. However, RadMission 1 is breaking the mold with a weight of just 48 lbs. and a payload capacity of 275 lbs.
The weight and price savings have mostly been achieved by changing the electrical components. Instead of a 750W motor, this bike is powered by a 500W rear hub motor and a smaller and lighter 504Wh battery (instead of 672Wh). The battery pack comes with a key and a lock, so it stays secured on the bike. You can charge it on and off the bike, whatever is more convenient for you.
As RadMission 1 is lighter than other models, we didn't feel the difference in the pull that much despite the weaker electric components.
Even though the electronics are slimmed down, the range has remained the same. According to Rad Power Bikes, you can expect 25–45+ miles of pedal assist and throttle range.
This bike features four assist levels and a throttle, with a 20 MPH maximum motor-assist speed. In our tests, the motor had decent amounts of torque and only struggled to keep up on very steep hills. The throttle is fun to use and functional but it seems to drain the battery rather quickly. So to achieve the 45+ mile range, you'll have to stick to pedal-assist levels 1 or 2.
Instead of an LCD display found on other Rad Power Bikes' models like RadWagon 4 or RadRover 5, RadMission 1 features a more basic LED control panel. This straightforward panel lets you turn the bike on and off, turn the lights on and off, control the pedal-assist levels, and track your battery percentage. If you want to track speed and distance, you'll have to use your phone or a GPS computer.
Ride Impressions and Test Results
For the purposes of this test, we aimed to ride RadMission 1 on different types of terrain and different types of surfaces to see where its limits are. The bike performed surprisingly well on paved roads, bike paths, and fire roads. It was also able to deal with moderate-to-steep hills, though the lack of power was noticeable in some instances.
The main limitation is the single-speed drivetrain, which is also one of the main selling points of this bike. Because of the limited gear-ratio, you'll have to approach big hills with some momentum to get over them. But this is only the case with 7-8+ percent hills. On flat ground, it was easy to reach 20 MPH, whereas uphill you can expect to go between 10-13 MPH, which is still pretty fast.
It was pretty easy to carry it up a flight of stairs, it's fun to ride, it looks awesome, and it's available in five attractive colors. You can also upgrade it with numerous accessories that will make it unique and your own.
The idea behind RadMission 1 is to revolutionize urban commuting, especially for millennials who shy away from flashy electric bikes that many consider to be an eyesore.
Compared to other Rad Power Bikes models, we'd describe this bike as an entry-level model. It's fast on the pavement thanks to the narrow 27.5 x 1.95″ tires but it's not too comfortable on unpaved roads. We took it on some light trails just to see what would happen and we did have fun, but it was hella bumpy.
The only issue some riders might have with this bike is that it has no suspension. If you appreciate comfort or you have some back issues, we recommend getting a suspension seatpost. It costs $109 on their website and even less on Amazon.
Other Rad Power Bikes Reviews:
Frequently Asked Questions
RadMission 1 is a class 2 e-bike with a 20 MPH maximum pedal-assist and throttle speed. You can achieve this speed on flat roads, but you'll go a bit slower when climbing hills. If you want to go faster, you can keep pedaling without any assistance from the motor.
RadMission 1 is an excellent choice for youthful riders and anyone who wants to feel that way. This is an affordable and lightweight e-bike with a decently powerful motor and more than enough range for everyday riding. It's a solid option for commuting and leisure riding.
RadMission 1 costs $1,099, which makes it the cheapest e-bike in Rad Power Bikes' lineup. This bike offers surprisingly high value for the money which you can see in the lightweight design, powerful electric components, good range, and various innovative features.
Final Thoughts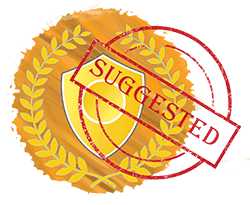 It's pretty exciting to see that Rad Power Bikes is continuing to improve their lineup by making it cheaper and more accessible, instead of more expensive and more luxurious.
RadMission 1 is RADically different than the company's previous models. Still, we feel that all of the changes were made in the right direction. The end result is an attractive no-frills urban workhorse that is certain to get more people out of cars and public transportation and enable them to start pedaling more.
We can definitely see ourselves riding it every day to commute to work, run errands, or just have some fun on a casual weekend ride through the park.
There are no comments yet, add one below.