Rad Power Bikes' RadRunner is a utility e-bike made to simply get the job done. It's a streamlined urban commuter made to be customized and personalized to your liking!
The three main reasons people don't ride bicycles more are having to deal with hills, long distances, and sweaty and musky clothes. For me, all of these issues quickly disappeared when I was riding the RadRunner.
Are you looking to replace your car and travel more sustainably? Or do you just need a convenient daily commuter? This will be the right bike for you.
This is an affordable electric cruiser with pedal assist and throttle, long battery life, and a high-power motor. I had loads of fun riding it on the tarmac, gravel, and even some light trails. In short, it's a compact commuter that packs a strong punch.
RadRunner or RadRunner Plus?
If you don't like the simplicity of RadRunner, you can get RadRunner Plus, which is the better-equipped version of this bike. In terms of electric components, you get pretty much the same package and the same value for your money.
However, the Plus model comes with many cosmetic upgrades, some additional practical accessories, a suspension fork, and a more versatile 7-speed drivetrain. RadRunner sells for $1,200, whereas the RadRunner Plus model sells for $1,700.
What Exactly Is the RadRunner E-Bike?
This is an electric utility bike that's perfect for long daily commutes, running errands around the city, carrying weight, and even carrying an additional adult passenger.
Urban riders will benefit from upright BMX-style handlebars, comfortable geometry, a dual-leg kickstand, puncture-resistant tires, and a host of other features.
It is built around a moto-style aluminum frame that features a low-step design with a standover height of just 16.5″ and an integrated rear rack. Getting on and off the bike was super-easy for me and it's pretty much ideal for elderly riders or those with knee and hip injuries. The fork on this model is rigid and made of steel, but if you want a front suspension fork, get the Plus model.
This bike takes maintenance out of the picture thanks to its easy-to-use single-speed drivetrain with a chain tensioner. I didn't really find this drivetrain limiting and I appreciated the fact that it simplifies the maintenance quite a bit. If you think you'll benefit from additional gears (if you live in a very hilly area), the Plus model has a 7-speed drivetrain.
The bike comes quite streamlined, so the only accessories you get are front and rear lights and a dual-leg kickstand. The lights are quite bright and the rear light even doubles as a brake light. However, if you want, you can make it truly your own by equipping it with additional racks, cargo platforms, bags, fenders, seats, and so much more.
No matter if you are into minimalism or maximalism, RadRunner will be the right choice for you.
All of these accessories are available on Rad Power Bikes' website and are not expensive at all. The passenger package is $99, as is the center console, and the display upgrade. The fenders are $89, which I believe are necessary if want to be able to ride when the weather is not ideal.
A Closer Look at the Electric Components
RadRunner is a class 2 e-bike with pedal-assist and throttle. The geared rear hub motor puts 750W of power in your legs, which I definitely was able to feel while riding. The only issue I have is that the motor has a cadence sensor instead of a torque sensor (which is more expensive). Therefore, having a single-speed meant that I had to use the throttle to get going from a dead stop. But that worked rather fine for me.
For such a small bike, RadRunner packs a strong punch with its 750W rear hub motor. Twist the throttle to get the full sense of its power.
The 672 Wh battery gives you 25–45+ miles of range per charge. However, as I like using the throttle, I was averaging about 30 miles on one charge. The battery is removable, so it can be charged on and off the bike, as well as easily removed and replaced. It took me between 5-6h to charge it fully, so it was no problem for me to do it overnight or at the office.
The battery pack also comes with a lock and a key, so you can be sure that no one will steal it. This gave me peace of mind when making quick stops at the store.
One downside to this bike is that it does not have an LCD display but an LED control panel. Though I could still easily see what pedal-assist level I am in and how much battery I have left. But if an LCD screen would make a difference for you, the Plus model has it.
Riding the RadRunner: A Fun and Easy Experience
To see what this bike is capable of, I devised a simple test in my mind to really get the full picture. I wanted to ride it on tarmac, gravel, dirt, and grass. I also wanted to push it to its limits on the steepest hills I could find in my area.
During the test, the bike did a pretty good job and I didn't experience any major hiccups. The dual-sport Kenda 20″ x 3.3″ tires (with puncture protection) have low-profile knobs that grip loose surfaces quite well and roll efficiently on paved roads.
In the first and second pedal-assist level, RadRunner is sluggish. However, this tiny e-bike really takes off when put into PA levels 4 or 5, combined with the throttle. It accelerates nicely from a dead stop and it even pulled me up an 8-9% hill at around 13 MPH. That's pretty impressive considering I'm not a particularly tiny guy.
RadRunner's heavy-duty rear rack can easily carry all of your necessities, fit a child seat, or take an adult passenger along.
The only two setbacks I noticed during my tests have to do with the saddle and the dual-leg kickstand. The saddle has an awkward shape. It's wide and short so my inner thighs were rubbing against it, especially when pedaling uphill. The kickstand is positioned rather low, so I banged it on the curb a couple of times when I was not careful. However, these are minor issues—you can get a better saddle for $30–$40 on Amazon.
The rack has a 120 lbs carrying capacity and the entire bike has a 300 lbs carrying capacity. I did not test its limits, but I did carry panniers on the back when doing grocery shopping and everything worked great.
All things considered, RadRunner is a surprisingly zippy and powerful e-bike that's also incredibly fun to ride. I found myself looking forward to riding it and chose it instead of my car even when that did not make the most sense.
See the Other Rad Power Bikes Reviews:
Frequently Asked Questions
Final Verdict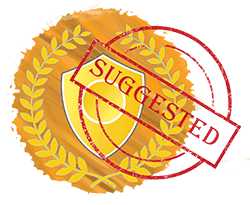 There are many better e-bikes out there—lighter, faster, more efficient, and more durable. However, there are no such bikes at this price.
If practicality is a more important requirement for you than low weight and nimble handling, this bike is an excellent choice. It will do everything a much more expensive e-bike will do, without taking the last cent out of your pocket.