Electra Townie cruiser bikes are cheap, fun, stylish, and easy to ride and maintain. Plus, electric models are available as well. Ride them to work, to the store, around the block, fit them with accessories, and make them truly your own.
This is part of Electra Bikes Review
Electra Townie bikes are made to zip through city streets, on bike paths, and along sunny beaches. If you want to travel in style and comfort matters to you the most, then you'll be impressed with what this affordable bike has to offer.
Electra Townie Overview
---
Electra Townie is a line of cruiser bikes with light, comfortable, and sturdy aluminum frames. They are built to put your body in an upright position that will ensure a relaxed ride every time.
Electra Townie bikes are pretty cheap, so they're built with entry-level components. However, you should know that Electra is owned by Trek, so these are still quality parts that will last for many years and miles.
Some models feature rim brakes, others have disc brakes; there are also single-speed and multi-gear models to choose from.
Riders can go for regular or electric models, each of which comes with either a step-over or a step-through frame design. Therefore, Townie is suitable for everyone!
Who is Electra Townie For?
Electra Townie can put a smile on the face of different types of riders. However, considering these are cruiser bikes, they are most suitable for urban riders who like to take things slowly.
The company's main focus with these bikes was comfort. They can be used to commute to and from work, run errands around the city, go for family rides on bike paths, and so on.
Wide tires also make it possible to take them on hardpacked unpaved roads.
---
Range
---
Electra Townie is a line of cruiser bikes that includes six models in total — three traditional and three electric. All of them are available with either step-over or step-through frames and some of them come in several different builds.
Let's take a closer look at the entire range.
Townie Original/EQ
---
Electra Townie Original / EQ is the simplest and the most popular model. This is a classic cruiser bike with 26″ wheels, made to coast around the city, have fun with friends, or get from point A to point B fuss-free. You can get it in a wide variety of colors.
Original 7D / 7D EQ

This is a seven-gear Electra Townie model available in six bright and fun colors. It's equipped with a 7-speed Shimano derailleur, powerful front and rear linear-pull brakes, and versatile 2.0″ tires.
If you want to have more riding options, you can get the 7D EQ version that comes equipped with a dynamo hub, front and rear lights, and front and rear fenders. Ready to ride at night and in the rain.
Both versions are equipped with the Flat Foot Technology, which makes it easy to mount and dismount or touch the ground with your feet when sitting on the saddle.
Original 3i EQ
If you love riding bikes but you hate maintaining them, consider the Original 3i EQ model. It comes with a Shimano Nexus 3-speed hub that makes maintenance nonexistent. All you need to do is keep the chain lubed and twist the grip shift to change the gear.
It's available in three fun and modern colors and comes with Schwalbe Big Ben tires that are great for tricky city streets.
This version also comes stock with a dynamo hub, lights, and fenders, so it's extremely practical in all conditions. Choose between a step-over or a step-through model with the same components.
Townie Path
---
Do you like the design and the character of Townie but you want more speed and more capabilities? Then Electra Townie Path might spark your interest. This model has more gears, better brakes, bigger wheels, and more accessories. It's ready for longer distances and more frequent rides.
Townie Path 9D / 9D EQ

Townie Path 9D is built around a light aluminum frame with a relaxed upright geometry. It's equipped with powerful Tektro hydraulic disc brakes and a high-quality Shimano Alivio rear derailleur. It gives you 9 speeds that can probably get you up and over most hills in your area.
This model also features a kickstand and rolls on 27.5″ x 2.4″ Kenda Kwik tires that can easily tackle gravel roads. If you want a dynamo hub, lights, and fenders, get the 9D EQ version for a little surcharge.
9D EQ also comes with a rear rack that you can use to fit a child seat or carry panniers with some extra luggage.
Townie Path 27D
Do you want to ride as hard as possible and as far as possible? Then you need gears. A lot of them. This Townie Path gives you 27 gears with a 3×9 drivetrain provided by Shimano Alivio. You can explore further no matter the gradient.
In addition to so many gears, this model also features hydraulic disc brakes, a kickstand, and Kenda's capable 2.2″ tires.
If you choose to ride more, you'll still be comfortable thanks to Selle Royal's gel saddle that won't require you to wear cycling bibs.
---
Electric Townie GO! Models
---
Electra Bikes is well-known for its quality yet affordable electric cruiser bicycles that extend the cyclist's range and ensure a more enjoyable ride.
At the moment, there are three Townie GO! models to choose from, all of which are available with step-over or step-through frames.
If you want more range, assistance when pedaling, and the same recognizable style at a low price, check out the e-models below.
Townie Go! 7D
---
Electra Townie GO! 7D is one of the cheapest and simplest e-bikes you can get. This bike costs $1,750, which is not a lot in terms of e-bikes.
Townie GO! 7D is powered by a 250W Bosch rear hub motor combined with a 250 Wh battery. Neither of these numbers is crazy high, but it's more than enough for a range of up to 40 miles on a mix of flat and hilly rides.
In addition to that, this bike is made with a cruiser-style aluminum frame, mechanical disc brakes, and a 7-speed drivetrain. Its maximum assisted speed is 20 mph.
Electra has upgraded the Townie Go! models. On previous models, the battery used to sit on a rear rack, now, it sports an integrated battery. Honestly, you won't even be able to tell it's an electric bike from distance.
It's a fantastic and affordable bike for everyone, meant to go anywhere.
---
Townie Go! 8D / 8D EQ
Last but not least are Townie GO! 8D and 8D EQ. This is a mid-priced model that costs around $2,100. It has a 250W motor and a 400Wh battery, both Bosch, which provide a 20-100 mile range. That's enough for a few weeks of riding for most people.
This bike can assist you up to 20 mph and the battery takes 6.5h to charge fully. Therefore, you can easily charge it overnight.
Just like the Townie GO! 8i above, this model has an 8-speed drivetrain, but it's a Shimano Acera in this case. It also brakes with mechanical discs and rolls on comfy and good-looking 26″ Schwalbe Balloon tires.
If you want fenders, lights, and a rear rack, go for the EQ version which costs a bit more but packs a stronger punch.
---
---
Electra Townie Sizes
---
Electra does not provide a straightforward size chart that customers can follow when deciding whether or not their Townie will fit them. We messaged the company about sizing standards and were told that,
…most people from 5'0″ tall all the way through 6'3″ will fit on Townies.
Therefore, if you are closer to the minimum height requirement, we recommend choosing a model with 26″ wheels. If you are closer to the maximum height limit, you should go for a 700C or a 27.5″ model.
Still, if you are between 5'0″ and 6'3″, you should be able to fit on any of the three.
Warranty
---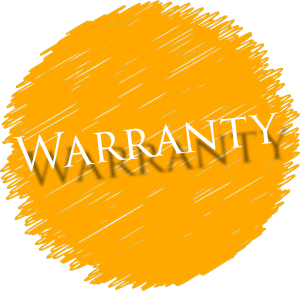 Electra is pretty confident in the quality of their frames, so they offer a
lifetime warranty
for the frames and forks. The components are warranted for
one year,
but only due to defects in material and/or workmanship (excludes tires, tubes, and cables). Normal wear and tear are not warranted by the company.
Also, keep in mind that bending the frame or fork voids your warranty. So, don't do trail rides, jumps, and drops, as these bikes are not intended for it.
Final Verdict
---
After analyzing Electra Townie models in detail, we can conclude that they offer pretty good value for the money. Even though many components are entry-level to reduce the price, they are still supplied from reliable brands such as Shimano and Bosch. Let's also not forget that Electra is owned by Trek, which is a company well known for its quality bikes.
If you're looking for a simple and easy to use cruiser bike, that's also cheap and straightforward to maintain, we can recommend Electra Townie.
Choose between the regular or electric version and don't hesitate to use it daily for commutes, leisure rides, trips to the school, or even some fitness.