Trek Bikes is one of the most popular and the most respected USA-based bike brands right now, and for a good reason. They offer models in all categories and all price points, for all types of cyclists. Let's learn more in our in-depth overview!
No matter if you are an absolute beginner who can't even ride, or you're a pro cyclist with years of experience in the legs, Trek Bikes has a bike for you.
With more than 40 unique models, it's both very easy and very challenging to find exactly what you're looking for. Our in-depth overview teaches you all you need to know about each model series and many other things related to Trek.
History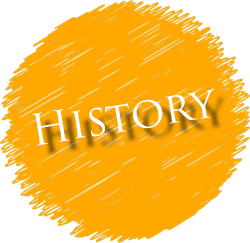 Like many other highly successful bicycle brands, Trek Bikes started small in a tiny red barn in Waterloo, Wisconsin.
Bevill Hogg and Dick Burke
started the company in 1976 with just five employees.
The first bikes Trek made were touring steel frames, but as the business evolved, so did the selection of models. Soon enough, Trek began producing road racing bikes, and then mountain bikes from both aluminum and carbon.
The first Trek-branded all-aluminum bike left the production lines in 1985 and the first full-carbon model came out in 1989.
Today, Trek offers high-profile road bikes such as Domane, Madone, and Emonda; hardtail and full-suspension models like Marlin, X-Caliber, or Slash; Checkpoint and Boone gravel and CX bikes; and dozens of other popular model names in a wide range of categories.
Technologies
Over the years, Trek has pioneered or perfected many of the best technological solutions used in the top-level cycling sport.
Thanks to them, many of these advanced technologies have been passed down to mid-range and entry-level classes, improving the cycling experience for beginner and intermediate cyclists as well.

Here are some of the most ground-breaking technologies developed by Trek so far:
OCLV Carbon: Optimum Compaction Low Void carbon frames developed in 1991 — some of the lightest and stiffest in the world.
Alpha Aluminum: Trek's refined aluminum frames that rival carbon frames in terms of strength and overall weight.
Active Braking Pivot: A revolutionary patented system developed to keep the rear suspension working while braking.
RE:aktiv: Advanced suspension system that provides dynamic flow that automatically adapts its performance to the rider and the type of the terrain.
Full Floater: Trek's rear suspension system that allows for extremely supple and responsive rear suspension action, giving you the impression of bottomless travel.
IsoSpeed Suspension: Road bike suspension that decouples the seat tube from the top tube, diminishing the fatiguing impacts of the road.
Trek's Range of Models
One of the secrets to Trek Bikes' long-lasting success is that they make bicycles for EVERYONE. No matter what kind of riding you wish to do or how much you can stretch your budget, you can find a suitable model in Trek's lineup.
Their beginner bikes such as FX, 820, or Marlin start at around $400; whereas their elite road models such as Domane or Madone cost upward of $12,000.
Below is a full list of ALL Trek model lines available at the moment of writing this article, organized into logical categories.
This is intended as an informative resource for people looking into Trek bikes, trying to decide which one suits their needs the best.
---
Trek Mountain Bikes
---
820
820 is the most affordable mountain bike in the Trek line. It consists of one men's and one women's model, both of which cost around $500. They are equipped with rim brakes, Shimano Tourney components, and 26″ tires, which makes them perfect for beginners.
Best for: 820 bikes are good for short daily recreational and fitness rides, as well as short commutes.
Marlin
Marlin is one of Trek's most popular entry-level MTB lines. It consists of several aluminum hardtail models that cost between $620 and $1,400, so they're ideal for first-timers and experienced hobby cyclists. Marlin bikes feature front suspension, disc brakes, 2x or 3x drivetrains, and wide 27.5″ or 29″ tires.
Best for: Marlin series can be used for on and off-road riding, commuting, and all-around daily cycling.
Our reviews of Marlin 4 – 5 – 6 – 7
Roscoe
Mountain biking enthusiasts who don't have thousands of dollars but want quality trail bikes can choose the Roscoe line. These are fun aluminum hardtail bicycles with massive 27.5+ tires and specs that are ready to party. These models cost between $1,200 and $2,800, so they are quite affordable as well.
Best for: If you want to ride trails more seriously with RockShox suspensions and SRAM or Shimano components, check out Trek Roscoe.
X-Caliber
X-Caliber is Trek's lineup of quality, yet affordable aluminum 29ers ideal for beginners and riders with some experience on the trails. They're characterized by 120 mm of travel in the fork, light and efficient 1x drivetrains, and prices that remain between $1,500 and $2,000. All models also feature powerful hydraulic disc brakes and size-specific tires.
Best for: Aspiring trail riders who aim to challenge themselves more, explore more technical trails, and do it all on a tight budget.
Farley
Farley is a collection of Trek's super-capable fat bikes built around aluminum or carbon frames, depending on the model. They're characterized by awe-inspiring 27.5″ x 4.5″ tires and mud-ready 1x drivetrains. Most models have rigid forks, but there are options with a suspension fork as well.
Best for: Trek Farley showcases its abilities best when put against snow, mud, rocks, roots, and other extreme conditions.
Procaliber
Trek Procaliber is a group of race-ready aluminum and carbon cross-country hardtail bikes. They feature 100 mm of front suspension as well as IsoSpeed rear decouplers that improve control and comfort further. All Procaliber models also come with 29″ wheels, modern 1x drivetrains, and strong hydraulic disc brakes.
Best for: Cyclists interested in doing cross country racing or simply having fun and improving their skills on high-quality, yet reasonably-priced XC machines.
Fuel EX
If you have more money than you know what to do with, why not spend it on the mouth-wateringly good Trek's full-suspension Fuel EX line? These bikes are built with 140mm/130mm front and rear suspension, 29″ wheels, and efficient 1x drivetrains. The prices start at around $2,500 and cap at around $10,600 for the flagship Fuel EX 9.9.
Best for: Expert trail riders (or those who practice becoming so) with money to spare, who want to ride a wide range of terrains, climb, descent, and race.
Top Fuel
Top Fuel is a line of high-end, full-suspension bikes that are suitable for elite XC racing competitions. Every model features 120 mm of travel in the fork and 115 mm in the rear shock. All models are also equipped with super-capable 29″ wheels and tires that go up to 2.4″. If you want to own a Top Fuel bike, you'll need to pay between $2,700 and $11,500.
Best for: All-around fun on challenging and technical singletracks and top-level XC racing events.
Stache
Stache offers a high level of performance in a simple and easy to maintain hardtail package. These are mid-range trail bikes built around carbon or aluminum frames, with prices between $2,500 and $4,000. They feature 120 mm of front suspension travel coupled with 29+ wheels and tires that are 3.0″ wide. They're capable of some serious damage.
Best for: Stache bikes are best for trail enthusiasts who want to have maximum fun on the most challenging terrain available in their area, but not worry much about upkeep costs.
Remedy
Remedy is one of Trek's best-selling full-suspension bikes because of phenomenal money to value ratio and well-balanced components. It comes with 160/150 mm of front and rear travel, zippy 27.5″ wheels, wide-range 1×12 drivetrains, and dropper posts. The frames are aluminum or carbon, depending on the price. It's the most trail aficionados can ask for!
Best for: Remedy models are best suited for riders who enjoy fast and dynamic descents, jumps, drops, and other challenging on-trail stuff.
Slash
Slash is a capable long-travel enduro bike built to… well, slash the trails. Right now, this series numbers around seven models valued between $3,500 and $12,500. Therefore, these bikes are great for pro riders and those who feel that way. They have premium carbon frames, 160/150mm of front and rear travel, and huge 29″ wheels.
Best for: Professionals and enduro enthusiasts who enjoy the thrill of fast-paced downhill sections and challenging rocky trails.
Session
If you want the best of the best in the DH world, Session is the type of bike you should be looking at. Session models boast premium carbon frames, 190 mm of deluxe RockShox travel, 29″ wheels, and high-end SRAM and Shimano components. They're ready to win races.
Best for: Making the best results and winning World Cup Championships on the most brutal downhill courses.
Supercaliber
Supercaliber is a series of unique cross-country racing bikes with Trek's premium IsoStrut rear suspension. The rear shock is integrated into the frame with unique pivotless seatstays. In addition, it also features 100 mm of front travel, 29″ wheels, 1×12 drivetrains, and progressive racing geometry. Supercaliberline consists of some of the most expensive Trek bikes that cost up to $12,000.
Best for: Cross-country races that require maximum speed and technical terrain that requires the best possible components and geometry.
---
Trek Bikes – Road
---
Domane
The Domane series is Trek's selection of fast, versatile, and technologically advanced endurance road bikes. It's one of Trek's best-known lineups, featuring IsoSpeed frame suspension, aluminum or carbon frames, and different levels of SRAM and Shimano components. Domane models cost anywhere between $1,100 and $12,600, so they're suitable for everyone.
Best for: Beginner, intermediate, and professional road cyclists looking for all-around good performance on a quality road bike that can do it all.
Our reviews on Domane 2 – 3 – 4 – 5 – 6.
Émonda
The Émonda line consists of some of the lightest and best-performing road bikes in the world. It's built around three frame options – 700 OCLV Carbon, 500 OCLV Carbon, and lightweight aluminum. The most expensive Émonda bike costs $13,000, whereas the cheapest can be bought for just $2,300. They're race-ready, good-looking, and suitable for all rider profiles.
Best for: Beginner, intermediate, and elite cyclists who want the lightest available road setup suitable for racing, fitness, and leisure riding.
Madone
Trek Madone is a top-of-the-line aero road bike developed in the wind tunnel. These bikes are super-light, super-fast, but super-expensive as well. If you want to own one, you'll have to spend between $4.8K and $13K. For that money, you'll get a carbon aero frame, aero wheels, high-end components, and supreme integration.
Best for: Seasoned road riders in search of capital and marginal gains that would make them as fast and as efficient as possible.
Related: Best Road Bike Brands
Trek Hybrid & City Bikes
---
FX
If you want an aluminum bike that costs between $600 and $2,000 and that can truly do it all, Trek FX is one of the best choices around. These are efficient and affordable hybrid bikes with entry-level or mid-range components, skinny 700c wheels, and comfortable upright geometries. Around 15 models are available, which includes men's and women's bikes.
Best for: Recreational or fitness riders wanting to commute, run errands, get fit, or train on a daily basis without spending too much money.
Verve
Trek Verve is a lineup of comfortable, high-quality, yet accessible hybrid and fitness bikes that can serve as all-around workhorses to urban riders. They cost between around $700 and $1,000, which makes them very cost-efficient. Verve bikes are made from aluminum, roll on 700c wheels, and feature disc brakes coupled with entry-level components.
Best for: Trek Verve is best for entry-level riders who need a dependable two-wheeler to use and abuse every day or just enjoy riding on the weekends.
Dual Sport
As its name tells you, Trek Dual Sport is a versatile series that can be used for on and off-road rides. These bikes are built around affordable aluminum frames, generally cost around $1,000, and roll on wide 700c wheels. All models have disc brakes and 63 mm of front suspension. Riders can choose between step-over and step-though frame designs.
Best for: Versatile riders who want one affordable bicycle that can be used for urban commutes and weekend out-of-town excursions on dirt and forest roads.
Trek Gravel & Cyclocross Bikes
---
Checkpoint
Trek jumped on the gravel bandwagon with the Checkpoint series. These are versatile and efficient gravel and adventure bikes built around aluminum frames. Therefore, they don't cost much — as little as $2,400. The prices can get up to $12,000 for high-spec models. Checkpoint bikes feature wide 700c tires, 1x or 2x drivetrains, and disc brakes on all models. They look pretty cool as well!
Best for: Trek Checkpoint can be used by beginner or seasoned cyclists for gravel races, bike touring adventures, daily commutes, or anything else that comes to mind.
Crockett
Trek Crockett is a capable aluminum cyclocross bike that can navigate the urban jungle or take you through a real jungle. These models ride on lightweight aluminum frames, knobby 700c tires, and dependable and efficient 1x drivetrains. At the moment, Crockett numbers three affordable models with price tags between $1,500 and $3,000.
Best for: Trek Crockett works equally well as a fast CX racing machine and a rugged daily commuter. Use it to commute on workdays and go crazy on the weekends.
Boone
Trek Boone is the lightest, fastest, and best-looking cyclocross bike around. Boone frames are built with lightweight carbon fiber material and feature IsoSpeed front and rear decouplers that improve comfort and off-road riding efficiency. Boone also has performance-oriented racing geometry, race-ready components, and 1x drivetrains.
Best for: Cyclocross racing for beginner riders and amateur or experienced athletes.
Trek Adventure & Touring Bikes
---
520
The well-known 520 is one of Trek's bikes with the longest tradition. Its classic touring steel frame was developed back in the 1970s when the company was established. Today, it's equipped with front and rear racks, disc brakes, 700c tires, 27 speeds, and comfort-based geometry. It's the best expedition tourer for the money.
Best for: Trek 520 is a dependable touring bike that you can take around the world, ride over mountain passes, or use it as a day-to-day bike and commute on a regular basis.
1120
If there is one bike that almost every bikepacker dreams about, it has to be Trek 1120. This is the ultimate bikepacking setup thanks to a lightweight aluminum frame, stiff carbon fork, well-designed front and rear racks, and fearless 29×3.0″ tires. Its 1×11 Shimano SLX drivetrain can get you up any hill and over any off-road section.
Best for: Bikepacking and off-road touring that requires dependable components that can take daily abuse for months, years, and thousands of dusty miles.
Trek TT/Triathlon Bikes
---
Speed Concept
Speed Concept is the only TT bike Trek makes, if we don't count in the Madone aero road bikes. This speed machine is made around a super-lightweight carbon frame developed after years of testing in wind tunnels. It offers total aerodynamic integration, minimal drag, and a 2×11 Shimano Ultegra drivetrain.
Best for: Trek Speed Concept is most suitable for Time Trial events or Triathlon races where speed, aerodynamics, and power efficiency is all that matters.
Trek Electric Bikes
---
Verve+
Trek Verve+ series is an electric version of the regular verve series. These are versatile electric hybrid and city bikes with step-over and step-through frames, making them suitable for men and women. They can assist your pedaling up to 20 mph thanks to Bosch electronics. They also feature lights, fenders, and a rear rack for easier commutes.
Best for: Daily urban commuters and fitness riders who want to maintain an upright riding position and enjoy the comfort and extra boost Verve+ offers.
Allant+
Trek Allant+ is series of mid-range and high-end electric hybrids with flat bars and premium Shimano components. They are capable of replacing your car thanks to powerful and reliable Bosch electronics that will support your pedaling up to 28 mph. Allant+ bikes are made with aluminum and carbon frames and feature fenders, racks, and lights.
Best for: Urban riders who want to ditch their cars and do long daily commutes through busy city traffic that require utmost speed, reliability, and comfort.
Powerfly
Trek Powerfly is a range of high-performing electric hardtail mountain bikes. The series numbers just two bikes at the moment — one men's and one women's. They're built around lightweight aluminum frames and come equipped with high-end Bosch electronics that assist up to 20 mph. You also get 120 mm of travel and 1×12 SRAM drivetrain for around $4,200.
Best for: Trail mountain biking enthusiasts who want to conquer hills more easily and focus more on descents and speedy flat sections.
Rail
The Trek Rail series presents the best of the best one can get in the e-MTB world. Rail bikes cost between $5K and $12.5K, but they are worth the money. They have extremely long 160mm travel, 29″ wheels and tires, Bosch electronics (20 mph max speed), and high-end Shimano and SRAM components.
Best for: Mountain bikers with high expectations and deep pockets who want to stay fresh when climbing and preserve the energy for aggressive descents.
Domane+ HP/LT
One thing cannot be argued — Domane+ LT and HP are the best electric road bikes in the world. The HP series (28 mph max speed) provides maximum power, whereas the LT series (20 mph max) offers a good balance between power and weight. These bikes cost up to $12,500, but they have the best groupsets you can find, the lightest and stiffest carbon, and the highest-end Bosch electronic parts.
Best for: Road riders with money to spare, who want the speed, weight, and performance of a standard road bike, coupled with electronics that will assist them along hilly sections.
---
Electra Bikes
---
In 2014, Trek acquired the Electra Bicycle Company, which is now part of Trek's brand. That is why you can see many Electra bikes on Trek's official website.
The Electra brand offers a wide range of city, cruiser, and hybrid bikes built around aluminum or steel frames and intended for daily recreational and fitness riding.
Electra's lineup also includes electric models ("Go!" in the model name) and numerous kids' bikes with a wide range of wheel sizes. These are quality and affordable bicycles, even though they don't have "Trek" written all over them.
Below is a full list of Electra model series available on Trek's website:
Cruiser
Loft
Townie
Straight 8
Super Moto
Delivery
Tandem
Townie Go!
Vale Go!
Cafe Moto Go!
Trek Women's Bikes
---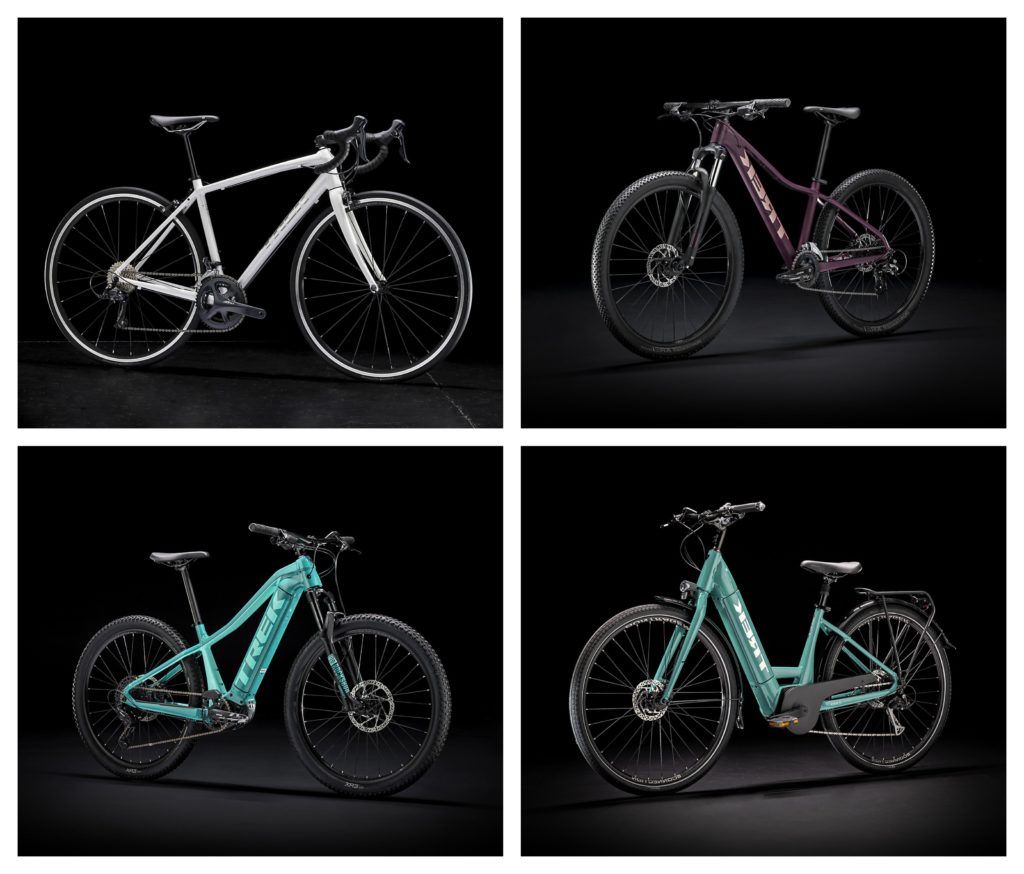 Trek advertises all of their bikes as unisex, although the smaller models are more suitable for women.
In previous years, Trek came out with two kinds of models, but pretty much all of the 2023 range is unisex.
The trick is, smaller models come with a curved top tube to make mounting the bike easier, but for bigger models, the top tube is straight.
Kids' Trek Bikes
---
Electra Kids Bikes 16″, 20″, 24″
At the moment, Trek offers a wide range of kids' bikes under the Electra brand. These bikes are available with 16″, 20″, and 24″ wheels, so they are suitable for different ages. Electra does not have any balance bikes, but there are many 16″ and 20′ models with training wheels. There are also single-speed and multi-gear models for younger and older kids. The best thing about them is fun and colorful designs!
Best for: Kids and teenagers of all ages, for riding around the block, commutes to school, or family weekend rides on bike paths.
Kickster
Kickster is the only balance bike Trek offers. It costs around $160 and it comes with 12″ wheels, so it's suitable for kids who are roughly 34″-40″ tall. It's the best bike for very young riders to learn how to ride, practice balance, and progress on their own terms.
Best for: Toddlers who need to learn how to maintain balance on two wheels.
Precaliber, Wahoo & Roscoe

Precaliber, Wahoo, and Roscoe are Kids' MTB series with wider tires, rim or disc brakes, and rigid or suspended forks. Trek Roscoe is available only with 24″ wheels, whereas Precaliber and Wahoo can be bought with 16″, 20″, 24″, and even 26″ wheels. These kids' bikes are excellent for both on and off-road riding, trips to school, family rides, and any other fun cycling activities.
Best for: Children of all ages who need versatile bikes that they can ride on paved and unpaved roads, as well as on bike paths.
MT-201
The MT-201 pedal trailer can be attached to the parent's bike in front and allows the child to tag along and practice balancing while pedaling. The saddle is fully adjustable and the trailer comes with a 20″ wheel that makes it suitable for children between 45″-52″ tall.
Best for: Toddlers and preschoolers who still need to perfect their balancing skills but want to follow their parents anywhere they go.
---
New or Used Trek Bikes?
One big advantage of buying a Trek bike is that all Trek bicycles have very high reselling value.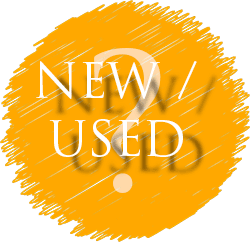 That means that you can probably easily sell them when you decide to upgrade and get a decent part of your investment back. Of course, assuming the bike is still in good condition.
If you have the money to spare, we recommend going for a new Trek bike that you will be able to sell for a decent chunk of the original price in the future, if you decide to do so.
Whenever possible, new is always better. It's true that you can buy a bike with better specs for the same amount of money if you look for used, but you should only do it if you have enough experience to determine whether the bike is in good shape.
Sizing

One of the benefits of buying a Trek bicycle is that you can usually choose from a large number of sizes. Most Trek bikes are usually available in 6 to 7 sizes, but some series come in up to 8 sizes (Domane).
Trek also offers size-specific wheels on many of their MTB models, such as the Marlin series. That means that the smallest frame sizes come with 27.5″ wheels, whereas larger frame sizes are 29ers. This ensures the best possible fit for riders of all heights.
One big plus is that Trek also offers height and inseam-based bike size charts, which is something that many other brands avoid. Therefore, to find the right size, just compare your height and inseam to the chart provided for every single bike.
Check out our favorite TREK bikes
FAQ