Photo credits: Trekbikes.com
Trek Marlin 6 is a beginner cross country bike with a 1x drivetrain, front lockout suspension, and men and women-specific models. Take it out on trails or fit it with a rear rack and turn it into a burly commuter.
Trek Marlin 6 Gen 2 is a multi-purpose cross-country mountain bike with big wheels and big aspirations. This bike is excellent to take down some trails when you crave adrenaline, but also to commute to work during the workweek.
This aluminum hardtailer has a lot to be proud of, especially when it comes to the geometry of the frame (loads of standover clearance), freedom of choice (seven sizes and two colors), and women-specific features.
No matter if you are a man or a woman, if you're looking for a ticket into the trail riding world, Marlin 6 is the real deal.
Suitable For Every Rider
Trek Marlin 6 is available both as a men-specific and a women-specific bike. First and foremost, in terms of components, they are 100% the same. Both have the same groupset, same brakes, wheels, tires, etc.
It seems that this year, Trek is breaking its tradition of bringing two separate models on the market. Instead, smaller sizes have a lower top tube that tips down.
This feature has always been the main characteristic of Trek's women-oriented models, so the tradition stays the same in some form.
Marlin 6 Quick Overview
Marlin 6 is one of the models from the rich Trek Marlin family.
As we go up in the hierarchy, it is the first model that shows some significant improvements compared to the cheaper Marlin 4 and Marlin 5.
For a bit more compared to Marlin 5, you get a better fork, lower weight, a better groupset, and so on.
But, more about all of that below.
Key Specs:
Frame: Alpha Silver Aluminum
Fork: SR Suntour XCT 30, 100 mm (80mm travel for size XS)
Cassette: Shimano Deore M4100, 10 speed
Rear Derailleur: Shimano Deore M5120
Number of Gears: 10
Brakes: Tektro hydraulic disc brakes
Rims: Bontrager Connection, double-wall
Tire Size: 27.5″/29″ x 2.20″
Weight: 14.11 kg / 31.11 lbs
Trek Marlin 6 Main Features
Marlin 6 Gen 2 is a bike that offers high tech and high value at a low price. Beginner riders have a lot to be happy about and not too many things that could give them headaches.
Let's check out the main features and the most important aspects of this bike, which make it one of the best deals in the entry-level cross country range.
Freedom of Choice
One of Trek Marlin's main selling points is the freedom of choice it offers. First of all, Marlin 6 has options for both men and women.
Size-specific wheels and tires give you the possibility to get the perfect sizing option for your height and inseam. The smallest frames (XS, S) come with 27.5″ wheels compared to 29″ wheels on the bigger frames.
Then there are colors. This year, there are four colors available, all of which are modern, attractive, and shiny.
The frame is equipped with eyelets for a rear rack, two water bottles, and a kickstand. Thus, you can personalize it to your liking.
Excellent Geometry
Marlin 6 Gen 2, like other Trek Marlin bikes, comes with an Alpha Silver Aluminum frame. This frame is characterized by low weight, comfort, and excellent geometry!
Namely, the two smallest frames (XS, S) have a drop in the top tube, which provides more standover clearance for shorter riders.
Moreover, this bike has a head tube angle of 69.3° to 69.5°, which is right in-between slack and steep. As a result, you'll get the best of both worlds — swift and responsive maneuverability, as well as good rolling qualities.
Light and Efficient 1x Drivetrain
Marlin 6 is equipped with a 1×10 drivetrain that's excellent for the trails. It's lighter than a 3x setup and eliminates all the gears that you'd never use. You end up just all the gears that you need and none that you don't
This drivetrain is fitted with Shimano Deore components. That is a slight upgrade from the previous Shimano Altus components.
Read More: Everything You Should Know About Components
As long as you adjust them properly, they'll shift smoothly and precisely.
Front Suspension Fork with Lockout
Another improvement seen on Trek Marlin 6 compared to its cheaper brothers Marlin 4 and 5 is a better fork. The SR Suntour XCT 30 still offers 100 mm of travel, but comes with some additional functionalities.
Namely, this fork is slightly lighter than the XCE 28, even though it is also fitted with a coil spring. The good news is that it has both a lockout and a preload feature. Therefore, you can lock the fork completely if you're riding in the city to increase your pedaling efficiency.
Powerful Hydraulic Disc Brakes
Last but not least, we should mention Marlin 6's excellent hydraulic disc brakes. Tektro HD-M275 brakes are strong, precise, and durable. They're coupled with 160 mm rotors both front and back.
These are dual-piston brakes characterized by easy adjustment and easy maintenance. When you adjust them once, you'll be able to use them in all conditions and get the most out of them.
Geometry & Sizing
13.5
XS
27.5″
34.3
73.5°
73.5°
9.0
69.3°
54.4
29.2
5.8
43.8
4.2
8.8
104.9
65.8
37.6
56.5
15.5
S
27.5″
36.8
73.5°
73.5°
9.0
69.3°
55.5
30.2
4.8
43.8
4.2
8.8
106.6
68.6
38.5
57.4
17.5
M
29″
41.9
71.9°
73.0°
9.0
69.5°
60.2
31
5.8
43.8
4.2
9.3
110.0
74.8
41.8
60.2
18.5
ML
29″
44.4
71.9°
73.0°
9.0
69.5°
61.8
31
5.8
43.8
4.2
9.3
111.6
75.8
43.4
60.2
19.5
L
29″
47.0
71.9°
73.0°
10.0
69.5°
63.8
31
5.8
43.8
4.2
9.3
113.7
75.7
45.1
61.1
21.5
XL
29″
52.1
71.9°
73.0°
12.0
69.5°
65.9
31
5.8
43.8
4.2
9.3
115.9
76.9
46.6
63.0
23.0
XXL
29″
55.9
71.9°
73.0°
12.0
69.5°
67.3
31.1
5.8
43.8
4.2
9.3
117.3
80.4
48.0
63.0
Who Is Trek Marlin 6 For?
As we've mentioned earlier, Trek Marlin 6 can meet the demands of different types of riders. It's an excellent cross-country bike that's suitable for trails, gravel, dirt, and any other unpaved challenge.
It also performs decently well on paved roads, even though it can prove to be sluggish due to burly tires. But you can use it for short urban commutes without any problems.
Marlin 6 is perfect for beginners and occasional adventurers. Even though trails are part of its nature, we wouldn't use it for anything extreme, such as timed descents, jumps, drops, or rocky singletracks.
Other Marlin Models

Marlin 4 – MSRP $630- Has a lightweight aluminum frame, 21 gears, 100 mm of front suspension, and strong mechanical disc brakes.
Marlin 5 – MSRP $740 – Combines a light aluminum frame, plush SR Suntour suspension, entry-level Shimano drivetrain, and powerful hydraulic disc brakes in a good-looking trail package. Men and women-specific models are available.
Marlin 6 – MSRP $850 – This model is built with an Alpha Silver Aluminum frame, a 1×10 mid-range Shimano drivetrain, burly tires, and comes with 100 mm of front suspension travel with lockout. It's available in men's and women's versions.
Marlin 7 – MSRP $1,030 – Trek's race-worthy model with an Alloy frame, superior RockShox front suspension, quality 1×10 drivetrain, Shimano components, and improved Shimano hydraulic disc brakes.
Marlin 8 – MSRP $1,330 – Highest spec'd model from Marlin lineup with SRAM SX Eagle components and more.
Final Verdict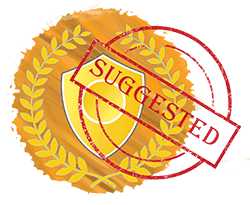 Marlin 6 is an affordable bike that has a lot to offer to an average beginner rider. One of its main selling points is definitely versatility, as this is a cross country bike that keeps one wheel on trails and the other one on paved roads.
Out of 609 reviews on Trek's website, 450 are 5-star ratings. That undoubtedly tells us that Trek has managed to find the sweet spot between price and value.
Marlin 6 is a bike that you can ride and enjoy as is and be pretty happy about it, or you can make some minor updates in the future and take it to the next level.